The 5 Most Pressing Red Sox Priorities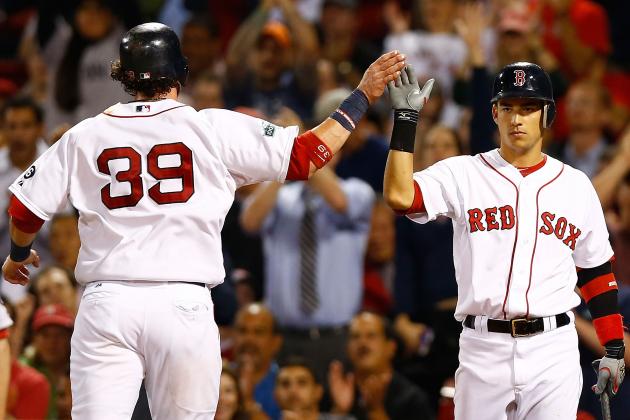 Jared Wickerham/Getty Images

Now that the Boston Red Sox have successfully hired a new manager, their offseason agenda will be focused on the players. Unlike last season, when the team was in flux for months after October in finding a replacement for Terry Francona, both incoming and returning players now know what the leadership on this team will be.
On the heels of their worst season since 1965, the Sox have a number of areas to address. Here are the five most pressing decisions the Sox need to make before next season.
Begin Slideshow

»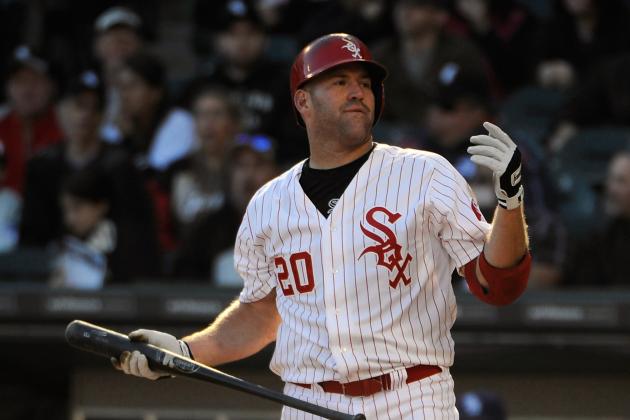 David Banks/Getty Images

In the blockbuster trade with the Los Angeles Dodgers, the Red Sox got back James Loney. After a terrible start with LA, he proceeded to hit .230/.264/.310 with the Sox. Suffice it to say, Loney won't be back in 2013.
There's no current Boston prospect who could take over, and the free-agent pickings are sparse. Combined with Bobby Valentine's departure, it makes bringing back Kevin Youkilis an intriguing option.
Even if Youk isn't the player he once was, he'll give Boston much improvement over what it'd get from Loney. The Chicago White Sox turned down his $13 million option, though it's reported that they'd like him back, albeit at a lower price.
When asked about signing Youk, GM Ben Cherington did not close the door in any way. Look for this to develop in the coming week. A three-year, $21 million contract might do it.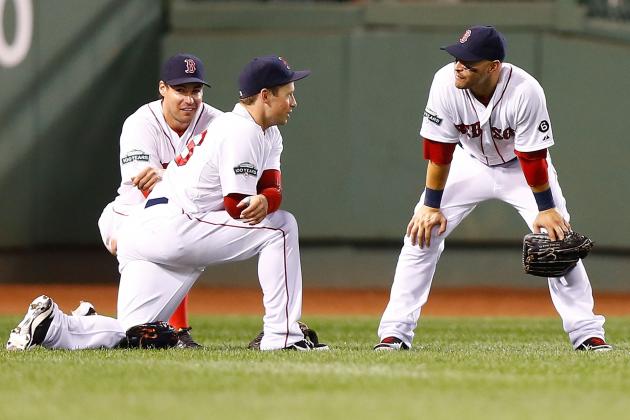 Jared Wickerham/Getty Images

Besides Cody Ross, the Sox outfield was a mess last season. Jacoby Ellsbury was hurt, then played terribly when he was on the field. Carl Crawford played a mere 31 games before shutting it down and being traded to Los Angeles.
Ryan Kalish and Daniel Nava looked good at times, but they ultimately hit .229 and .243, respectively. There's certainly a chance each will improve, but it's up to Cherington to decide if he wants to give either a chance to start next season.
Ross has seemingly been in talks to re-sign with the Sox for weeks now. With each passing day, it becomes less likely that he'll come back to Boston.
The Sox do have top prospects Bryce Brentz and Jackie Bradley coming off a solid years in Double-A Portland. If Cherington doesn't reach an agreement with Ross, Nava and Kalish may have to hold down the corner spots until Brentz or Bradley comes along, possibly in the summer of 2013.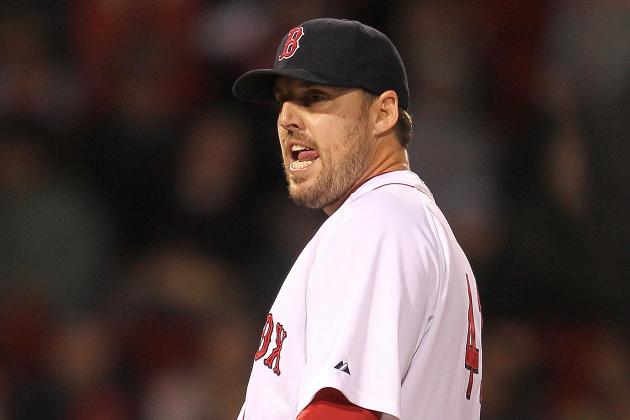 Jim Rogash/Getty Images

As of right now, the Sox rotation is shaping up to feature Jon Lester, Clay Buchholz, Felix Doubront and John Lackey. For the fifth spot, there are a number of free agents the team could choose from, as I detailed in this piece. They could also promote from within, including Andrew Miller or Alfredo Aceves.
The Sox have a number of pitching prospects who are close to being ready to compete at the major league level. Boston could go with Rubby De la Rosa as its fifth starter in 2013, as he put up a 3.71 ERA in 60.2 innings with LA in 2011 before going down with an injury.
Other pitching prospects include Allen Webster, who was also acquired in the Dodgers trade, and Matt Barnes, who dominated the minors last season but is likely a year or two away.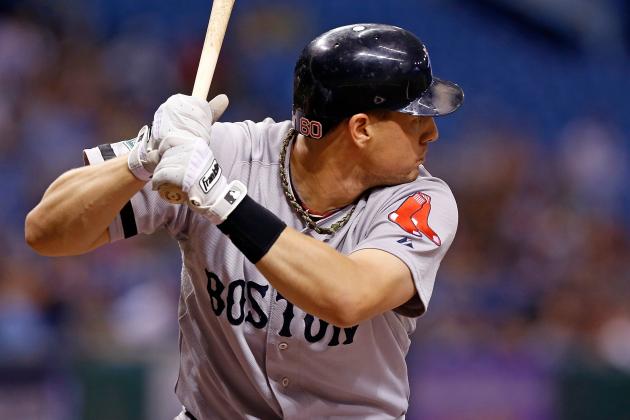 J. Meric/Getty Images

Jarrod Saltalamacchia did hit 25 home runs last year. The problem, though, is that the rest of his stats were terrible: a .229 average, .288 OBP and 139 strikeouts in only 405 at-bats. At 27, Salty's not likely to get much better, and he didn't exactly lead the pitching staff to a great year last season.
Though the man who many thought would eventually replace him was even worse—much worse—last season. Ryan Lavarnway, who put up a .295/.390/.612 line with Pawtucket in 2011, hit a miniscule .157 in 166 at-bats with the Sox last season.
Lavarnway will serve as the backup this year as Kelly Shoppach was traded to the New York Mets. A two-catcher system may work, but if either puts up good enough stats to be a starter next year, Cherington would be wise to trade one for value.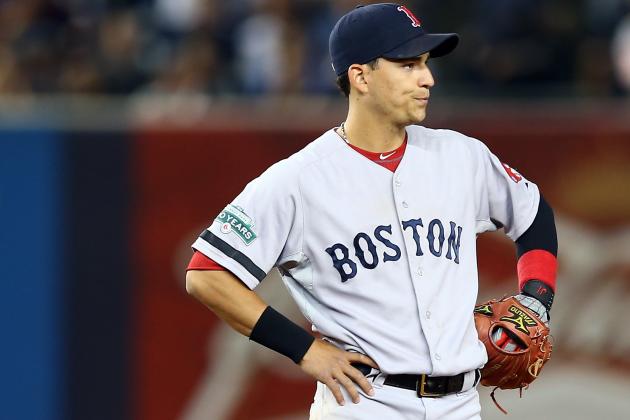 Elsa/Getty Images

By now, you're certainly aware that Jose Iglesias is a spectacular fielder. And as we just saw this World Series with Brandon Crawford, great fielding can offset a poor offensive game.
But even Ozzie Smith in his prime could not supplant Iglesias' .118 batting average in 68 at-bats. The man struck out 16 times while recording only eight hits. He looks light years away from being a major league level bat.
The Sox just traded away Mike Aviles to get John Farrell as their manager, so either they're giving the job to Iglesias or will sign someone in free agency. Perhaps they could look at Stephen Drew, but besides him, the pickings are very slim in the market.