Fire Norv Turner Meter: Latest Word, Odds on Whether Chargers Coach Gets Fired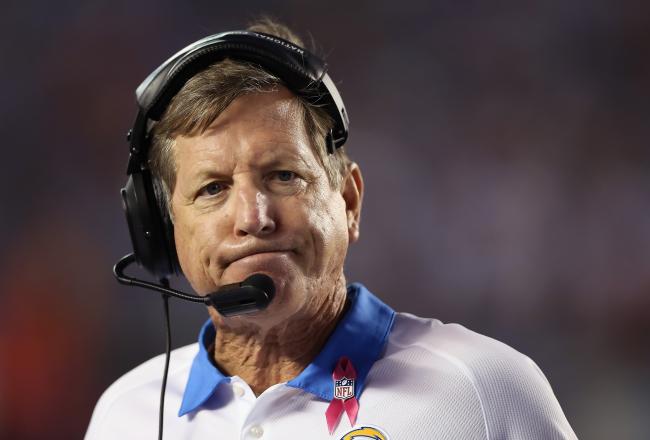 Jeff Gross/Getty Images
There is perhaps no hotter seat in the NFL than that of San Diego Chargers head coach Norv Turner.
Here, we will analyze his odds of being fired as they fluctuate throughout the Chargers' Thursday Night Football meeting with the Kansas City Chiefs.
Updated word and chatter from around the web will be sprinkled in throughout.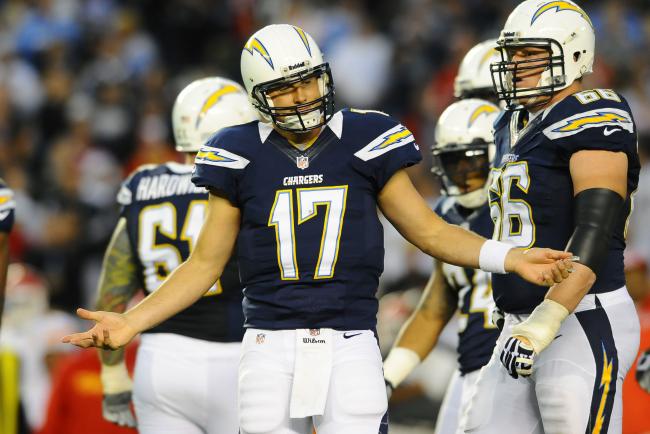 Final Thoughts
San Diego showed up exactly like they needed to against an inferior opponent.
Some minor stumbles did not detract from the Chargers imposing their will on the Chiefs.
Fans may be upset that Turner survives for another week, but perhaps this could build some legitamate momentum moving forward.
San Diego looked great in all facets of the game tonight.
Fired Meter: 0%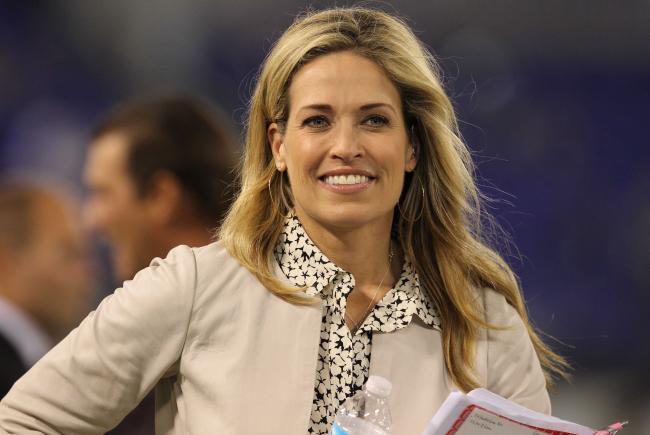 And a late touchdown run by Shaun Draughn heats Turner's seat back up.
No, I'm just kidding on that one. San Diego was clearly looking pass as Draughn snuck in for that late TD to close the gap.
On the sidelines, Alex Flanagan let us know that Turner's job is extremely secure and that he is a huge part of the organization.
Thanks, Alex.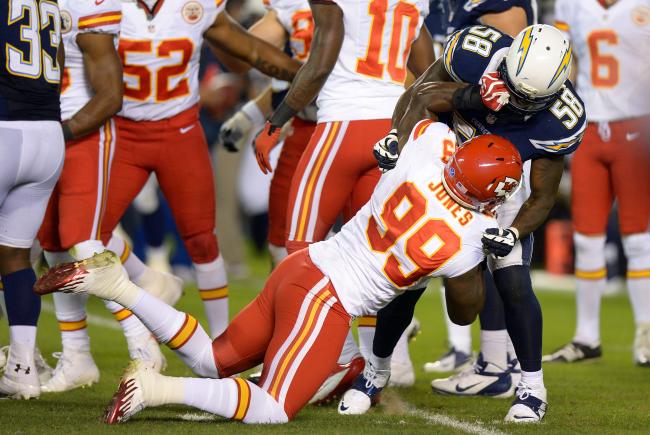 Oh, geez.
Things go from pathetic to abysmal for the Chiefs as Dexter McCluster lets a pass go off his hands and fall right into the waiting arms of Demorrio Williams.
That pick six pretty much wraps this one up barring a Peyton Manning-esque comeback.
The problem is that Kansas City employs Cassel.
Fired Meter is almost nonexistent right now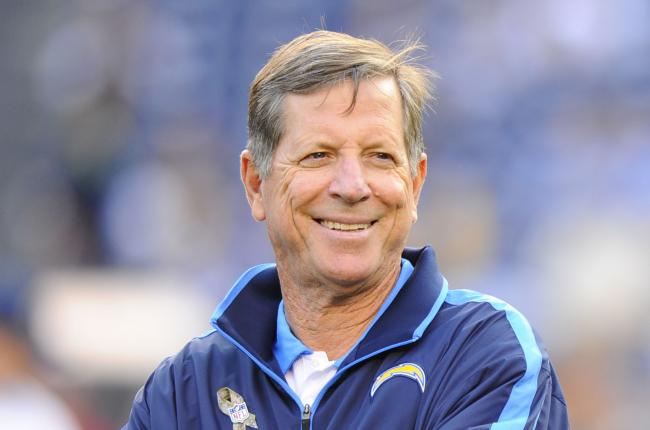 Shaun Phillips just ran right by Donald Stephenson on his way to what started as a sack, became a safety and eventually ended up as a touchdown.
This game has quickly started getting out of hand as the Chiefs have absolutely no offense to speak of.
It's hard to get Charles the ball when down by so many points, and even when Bowe lines up wide open on the outside an errant whistle ruins Kansas City's best chance at a big play.
Turner's job looks pretty secure right now, so the meter is going to take a big hit.
Fired Meter 10%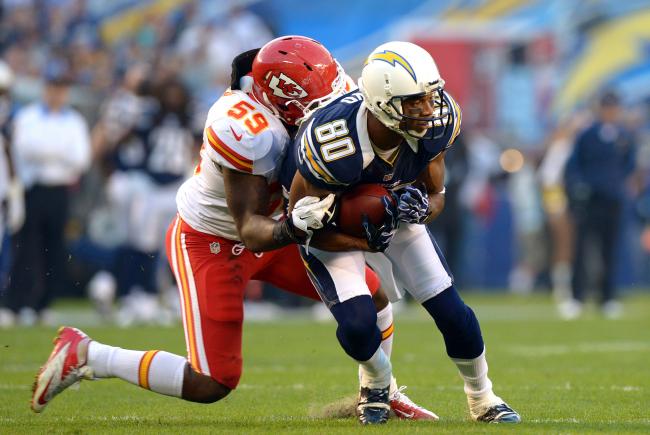 An eight play, 80-yard drive included seven straight runs and pure domination from San Diego's offense.
It's amazing how good this unit can look when everything goes right. Rivers made smart, but safe throws when needed and Mathews bulldozed his way down the field.
That was a great boost to San Diego.
Fired Meter drops to 30%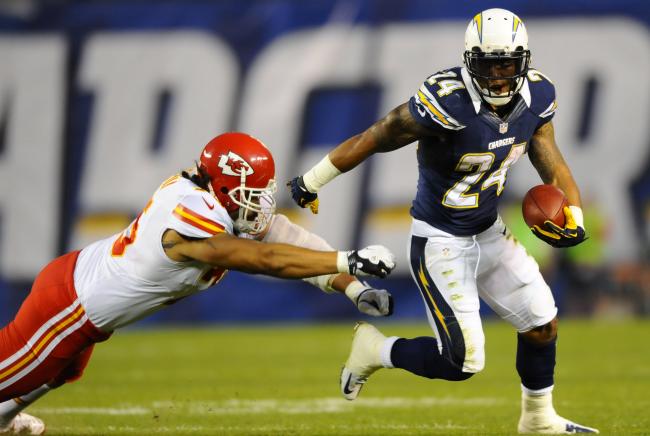 Third Quarter Analysis
Apparently San Diego's running backs have decided to take over this game. Mathews, Battle and Brown are all running hard and hitting the proper holes.
The Chargers have 92 yards on the ground and each player is averaging over five yards per carry.
The third quarter was not an exceptional display for San Diego, but a four point lead is still a lead.
Fired Meter: 45%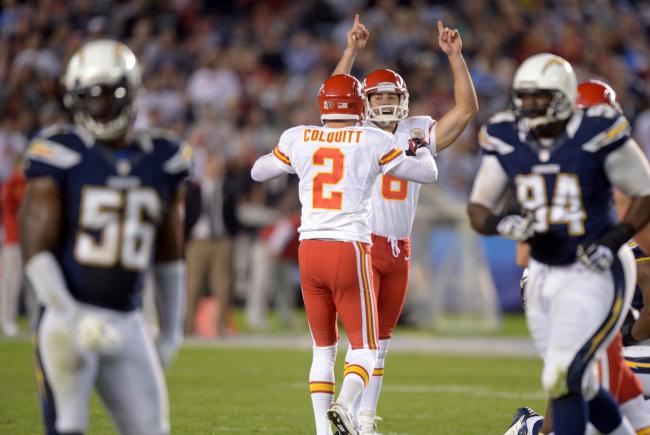 And here come the Chiefs!
A nice looking drive culminates in a 41-yard Succop field goal. Things are starting to get interesting at Qualcomm.
Fired Meter is definitely heating up at 45%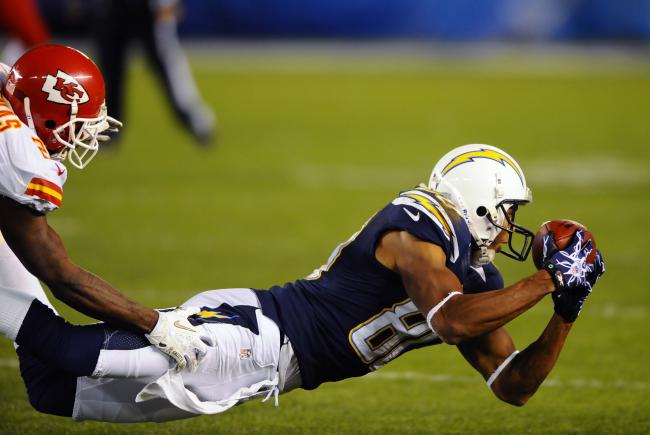 Somewhat sloppy start to the second half for San Diego with a six-play drive that results in a punt.
Bad calls, penalties and everything else have already been in play so what happens next is anyone's guess.
A solid Chiefs drive will definitely draw some interest in a potential Chargers collapse. As it stands now, Turner's seat is merely at room temperature.
Fired Meter stays at 30%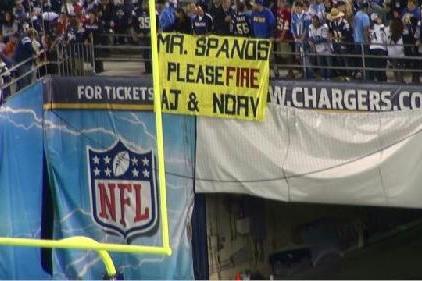 <blockquote class="twitter-tweet tw-align-center">
Sign from disgruntled Chargers fan hanging in end zone before security had it removed mypict.me/nvp1w
— Marty Caswell (@MartyCaswell) November 2, 2012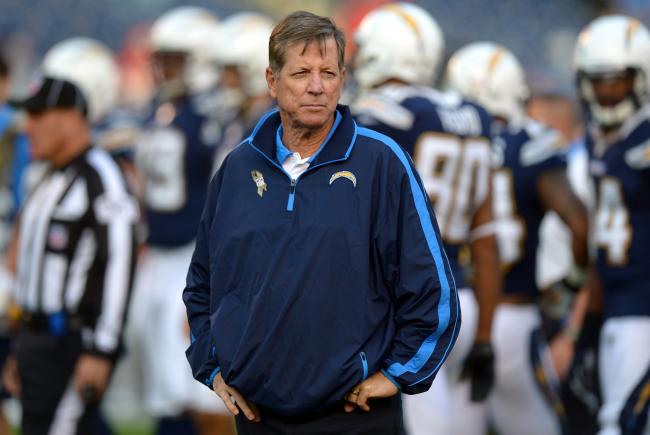 First Half Recap
Everything went right up until the final seconds of the half as Rivers tossed a pick in the endzone.
Does the blame fall on Rivers for a bad decision, or on Turner for not calling a run play on the goal line?
The answer is probably a little of both and for the first time Turner's job security takes a hit in this game.
Fired Meter: 30%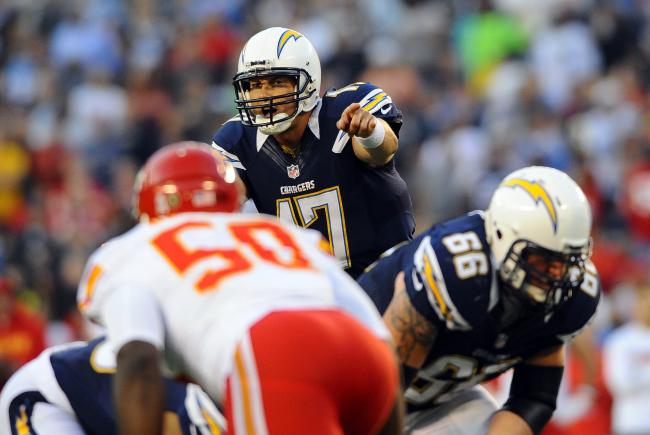 Rivers did everything on that drive right until a silly throw on the goal line was picked off and cost San Diego six points.
He had been making every possible throw until that though, and after a largely successful first half the fans still booed the Chargers into the locker room.
Turner's team did what they had to do in the first half and if there is any offense incapable of capitalizing on momentum, it's the Chiefs.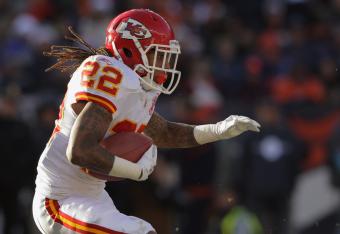 Only four drives so far in this game and little time for Turner to hurt his stock all that much.
Kansas City just put together a solid, but underwhelming 10 play, 49-yard rive that ended with a field goal.
The Chargers defense has allowed Dexter McCluster a 13-yard run and Bowe has 51-yards receiving, but there is little to complain about so far.
A small fight did break out, so it will be interesting to see how chippy this game gets the rest of the way.
Fired Meter: 10%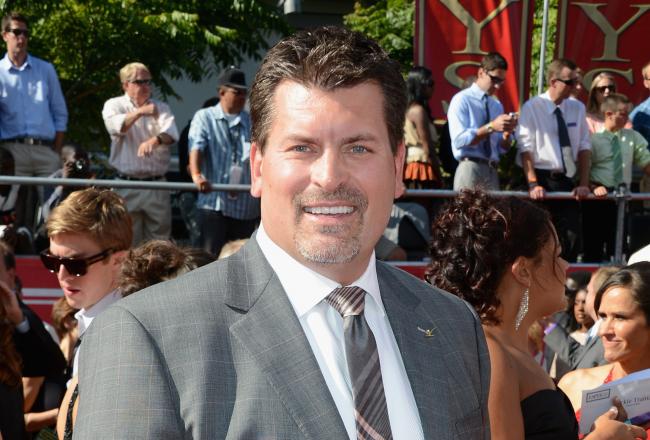 Mark Schlereth shared his thoughts on the Turner vs. Romeo Crennel matchup after the first quarter:
San Diego 7-0 at the end of the first quarter in the NFL coordinator bowl! #Norv vs Romeo

— mark schlereth (@markschlereth) November 2, 2012
Five Chargers have caught passes already, including Danario Alexander with two catches for 41 yards.
The offense is varying its attack and picking apart the Chiefs piece by piece. San Diego's second drive was nearly as impressive as the first, but only resulted in three points.
That's not going to hurt Turner's job security at all though.
Fired Meter stays at 15%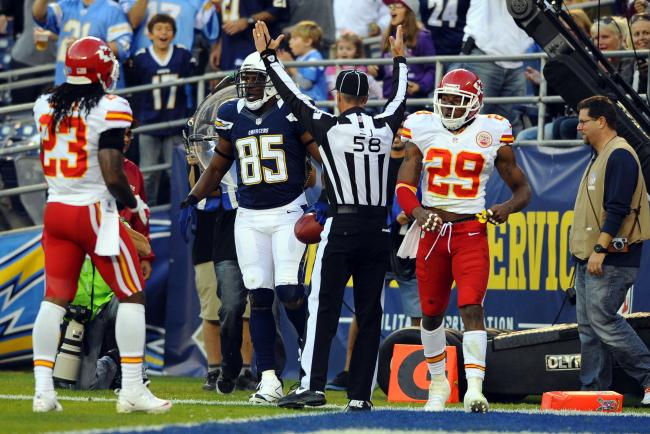 First Quarter Analysis
San Diego looked about as impressive as possible on their first drive, utilizing a heavy dose of Rivers, Gates and Mathews.
The defense allowed a few too many third downs to Cassel and Bowe, but it's hard to harp on the unit when they caused a turnover and kept Kansas City off the board.
Turner has to be pleased with his team's effort and fans have to be happy with the product right now.
Fired Meter drops to 15%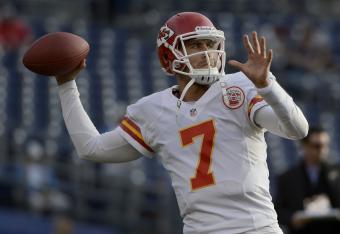 Matt Cassel does not seem to be on the same page as his receivers on a lot of passes early in the game. He has been way off on a couple of throws.
Still, a couple of nice third-and-long conversions to Bowe and some tough running by Hillis and Charles made the drive decent.
San Diego employed some bend but don't break defense extremely effectively on that drive.
Fired Meter Stays at 20% as this game hums along at a blistering pace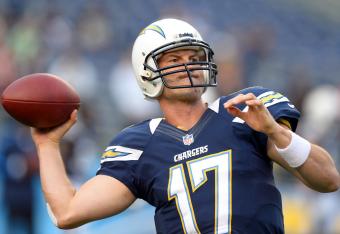 Wow! That was a quick way to start the game for San Diego.
Philip Rivers goes 4-of-4 passing for 70 yards and a touchdown to Antonio Gates.
Ryan Mathews threw in some solid rushes and the Chiefs defense looked completely useless.
Fired Meter starts the game at a low 20%
The pregame sentiment towards Turner's job is pretty clear across the country:
Kevin Acee of U-T San Diego says on PFT Live says that he thinks Norv Turner gets fired tomorrow if Chargers lose tonight to the Chiefs.

— ProFootballTalk (@ProFootballTalk) November 1, 2012
Charles Barkley told The Jungle that Norv Turner should be fired if the Chargers lose tonight. bit.ly/YtzIV3

— Jim Rome (@jimrome) November 1, 2012
This article is
What is the duplicate article?
Why is this article offensive?
Where is this article plagiarized from?
Why is this article poorly edited?

San Diego Chargers: Like this team?