Midseason Awards for the Top Players at Every Position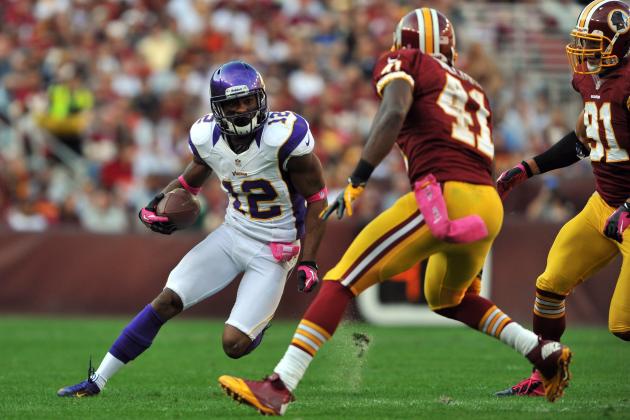 Larry French/Getty Images

Who are the best players in the NFL at each position?
Everyone has an opinion on that, especially the marquee positions like quarterback, running back and defensive end. So, who are the best players?
If you're not familiar with our B/R NFL 1,000 project, it consists of myself and a team watching hundreds of hours of game film and then grading and ranking the players after the season. That project is underway, and as Week 9 of the 2012 season gets started, let's take one last look back at who the top players were at each position.
Begin Slideshow

»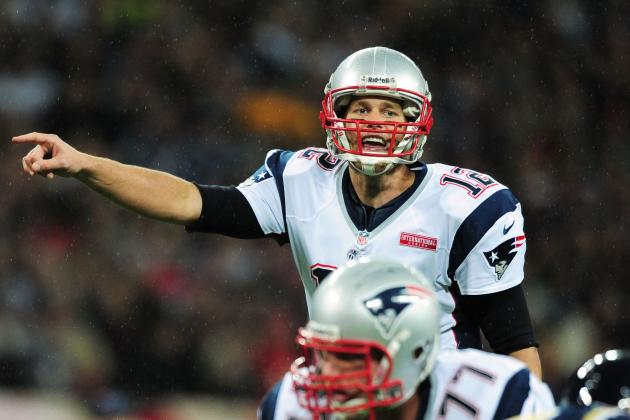 Jamie McDonald/Getty Images

No matter how you want to look at it, Tom Brady is still the king of quarterbacks right now.
You can look at yards, touchdowns, touchdown-to-interception ratio, passer rating, hottest wife (kidding...kind of). No matter how you break it all down, Brady is the best. Again.
Many people (read: fans of other teams) find reasons to dislike or discredit Brady, but the way he's playing in 2012—with the worst offensive line he's had in a decade—isn't to be taken lightly. The Patriots may have struggled at times this year, but their quarterback hasn't.
Brady currently ranks top 10 in every major passing category except interceptions. In most instances, he's leading or top five. Brady's 2012 season will go down as one of his best.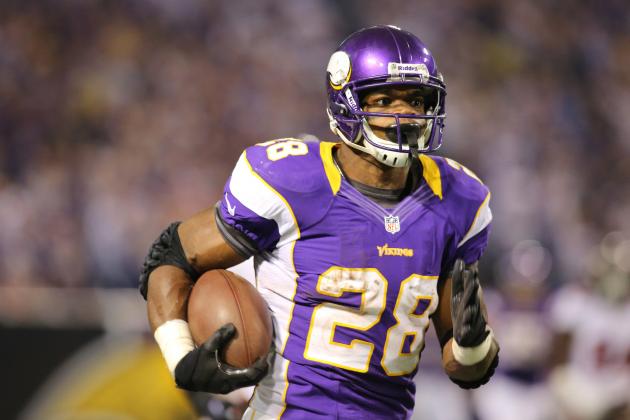 Adam Bettcher/Getty Images

Consider the season Adrian Peterson is having—leading the league in rushing yards—and then remember that he's doing this after tearing up his knee to end the 2011 season. Peterson was questionable to even start the season, much less dominate it.
There might be other backs as talented, but no other player combines Peterson's talent and production so far this season. You might point to his four touchdowns as a negative, but that goes as much on the team as the player. Peterson has been a rock for the Vikings offense, and it's showing up on the field.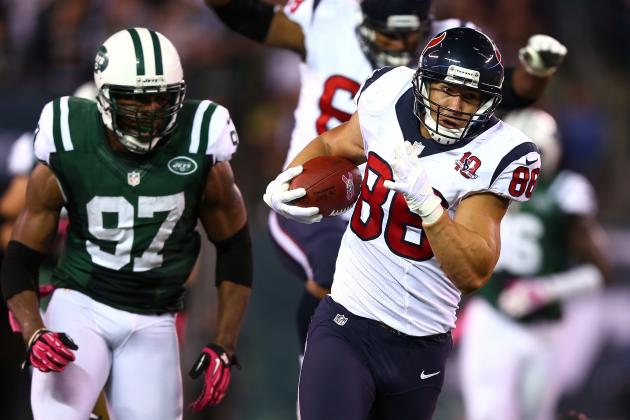 Elsa/Getty Images

The fullback position has become a bit muddled over the last decade. It used to be guys like William Floyd were loved for their ability to run over defenders, whether they were carrying the ball or blocking.
Today, things are different. There are still those old-school bruisers, but more and more, fullbacks are asked to be versatile enough to run, block and catch. Texans FB James Casey is the best in the game at providing a threat in the offense regardless of down and distance.
Casey has been a difference-maker for Houston this season, and an All-Pro vote should be following from those watching the games, and not just filling in the same names as last year.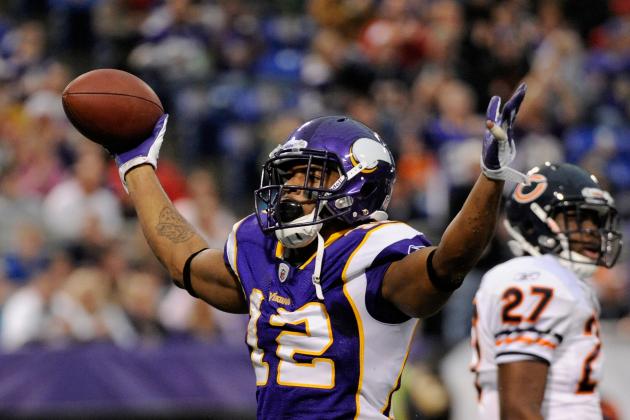 Hannah Foslien/Getty Images

Fans of Calvin Johnson, Larry Fitzgerald and Andre Johnson are sure to be upset, and while their favorite wideout may be more talented, no one at the position is having a better season than Percy Harvin.
Harvin doesn't fit the mold of the superstar wide receiver (he's not 6'3" and 225 lbs), but his open-field speed, vision and instincts are otherworldly. So is his production this year.
Harvin has been on a tear, and not just as a receiver, but also as a return man. NFL cornerbacks haven't found a way to stop No. 12 from getting his hands on the ball. And it seems like he's making something big happen every time he touches it.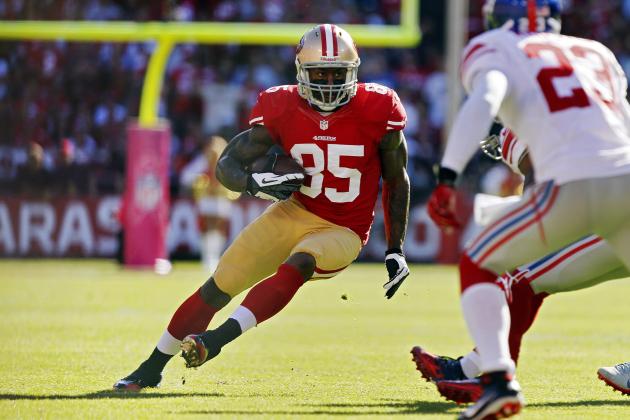 Brian Bahr/Getty Images

Rob Gronkowski fans can feel free to complain, and Gronk is having a great season, but Vernon Davis is having an even better season.
The difference between the two comes down to who does more with their opportunities. Davis can't expect to keep up with Gronkowski in catches because the 49ers are a run-based offense. However, Davis also catches a higher percentage of his passes—Gronkowski has seven drops on 62 targets, according to Pro Football Focus (subscription required)—and while the New England Patriots tight end will score more touchdowns, Davis is doing his damage on half as many targets from Alex Smith.
It may boil down to personal preference between the two elite tight ends, but based on the 2012 season, Davis gets the nod.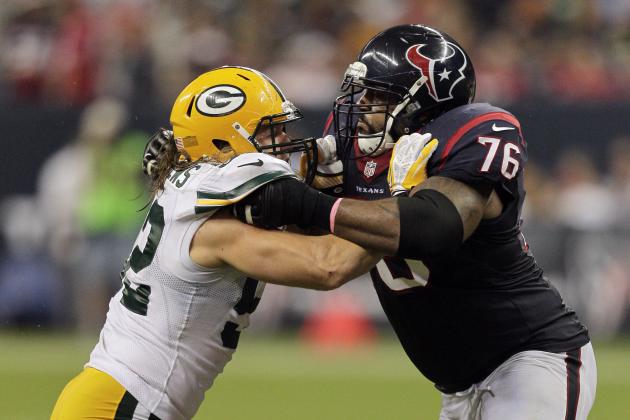 Bob Levey/Getty Images

Duane Brown hasn't allowed a single sack since Week 15 of the 2010 season. That's a ridiculously long time.
Brown has clearly established himself as the best pass-protecting left tackle in the NFL, but don't sleep on his run game. Brown is often discredited due to Houston's zone-blocking scheme, but what is lost in that argument is how well Brown executes the requirements of said scheme.
There are better run-blockers out there—Joe Staley is one of them—but when it comes to all-around game, Brown is best.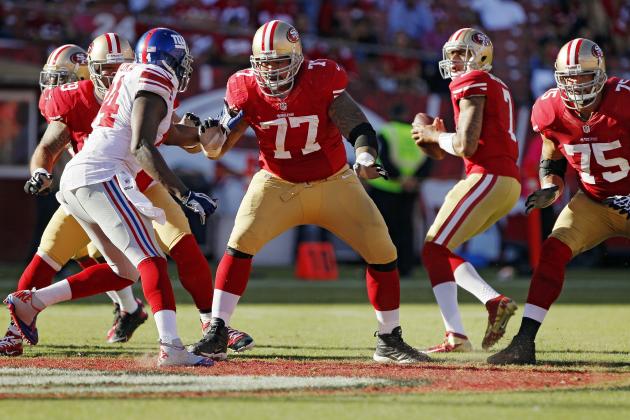 Brian Bahr/Getty Images

I've been an outspoken fan of the San Francisco 49ers offensive line. In fact, based on our film study, it's the best line in football. A big part of that is left guard Mike Iupati.
While dominating as a pulling blocker in the 49ers' offensive scheme, Iupati has also managed to hold defenders at bay in the passing game. He's allowed zero sacks this season while grading out as the best run-blocking guard we've scouted through eight weeks.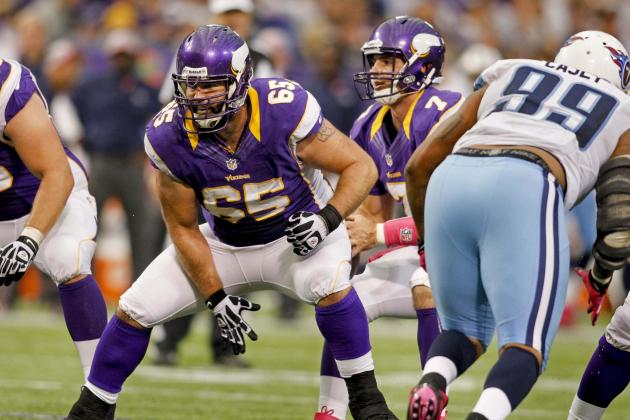 Bruce Kluckhohn-US PRESSWIRE

It's easy to fall into the rut of just spouting off the same names for who the best offensive linemen are. But actual film study and critical thinking oftentimes means throwing out a name that most fans wouldn't have expected.
Like John Sullivan.
The Vikings center isn't Mike Pouncey or Alex Mack or Nick Mangold. Those are the most common names thrown out in this sort of ranking, but based on the 2012 season, Sullivan is outperforming them all. He's allowed just one sack and been a major catalyst in the league-leading yards put out by Adrian Peterson in the run game.
Sullivan isn't a household name (yet), but he's playing like one.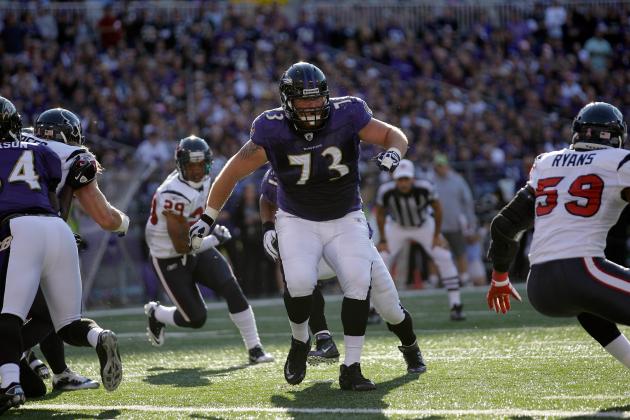 Rob Carr/Getty Images

Some things change; some stay the same. Like our pick as the best right guard in the NFL.
Marshal Yanda has been so good for so long that it's easy to just write off the competition at the position. And for good reason, as Yanda has been dominant as the Baltimore Ravens' lead blocker in the run game. He's also been their best pass protector over the last four seasons.
Yanda is playing as well as any player at RG this year, and when the B/R NFL 1,000 list comes out, you can bet it'll be reflected as such.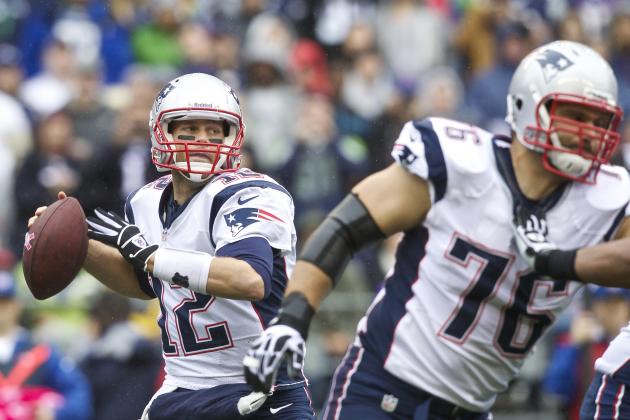 Stephen Brashear/Getty Images

The New England Patriots offensive line has struggled this year, but right tackle Sebastian Vollmer hasn't.
The versatile Vollmer has allowed just one sack this season while also showing the quickness to be a road-grader in the improved New England run game. Vollmer has long been a talented player, but he's come into his own this season. The sky is the limit for this future Pro Bowler (assuming there is a Pro Bowl, of course).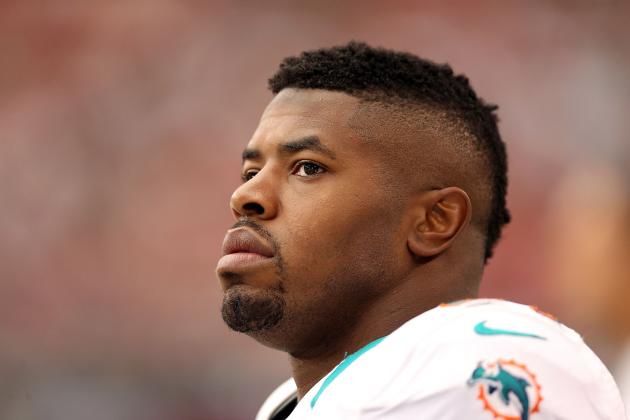 Christian Petersen/Getty Images

Few players at any position are playing as well as Cameron Wake has this season for the Miami Dolphins. Quite impressive considering he changed positions before the season.
Wake moved from outside linebacker down to defensive end as the Dolphins shifted to a 4-3 defense, and it's a role he's excelled in. Wake had experience in this role from his first season with Miami, but after two seasons at OLB, he was shifted back this season. Wake hasn't missed a step.
With 7.5 sacks on the season, Wake is proving to be one of the most dangerous defenders in all of the NFL.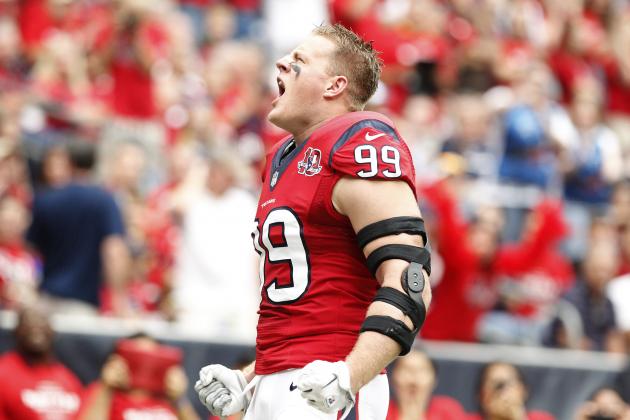 Thomas B. Shea/Getty Images

J.J. Watt might not just be the best 3-4 defensive end in the NFL, he's arguably the best player on defense. Or better yet, the best player. Period.
Watt has been dominant this year, with a stat line straight out of Madden if you were playing against your helpless kid brother. With 9.5 sacks and 10 passes defensed, Watt is putting up numbers that will help him earn an MVP award. And that's something that hasn't been done since 1986.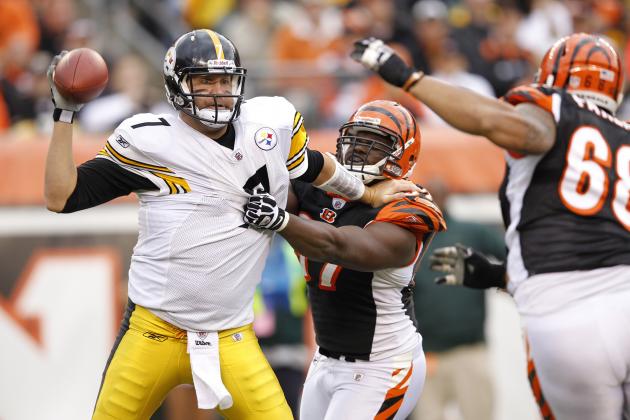 Joe Robbins/Getty Images

Geno Atkins has quickly become one of my favorite players to watch each week. He's doing some amazing things from the defensive tackle position for the Cincinnati Bengals. Enough to put him here over mainstays like Vince Wilfork and Haloti Ngata.
Atkins leads all defensive tackles with seven sacks and 17 quarterback hurries. In our film review for the offseason, Atkins also grades out as a top-five defensive tackle against the run.
Finding another tackle who is able to affect the offense on all three downs is possible, but none are playing like Atkins is right now.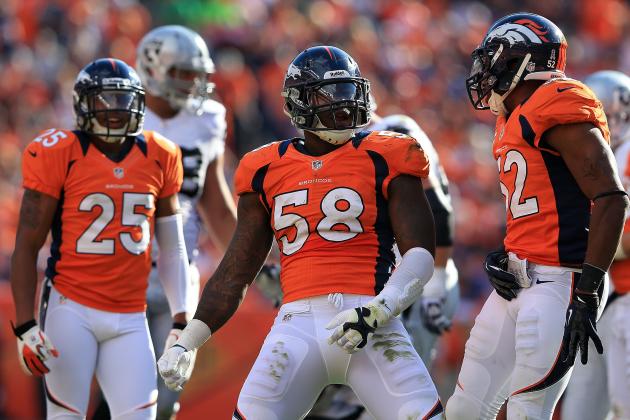 Doug Pensinger/Getty Images

Fans know about Von Miller. He's the reigning Defensive Rookie of the Year who sacks the quarterback. He's that for sure, but also a lot more.
Miller has come into his own more in his second season, starting to separate from the pack. Miller is still a great pass-rusher—his six sacks and 23 quarterback hits are a season-high for 4-3 outside linebackers—but he's playing better against the run and even being used some in pass coverage.
Miller's talent and production guarantee that he'll have a place atop the position rankings for a long time.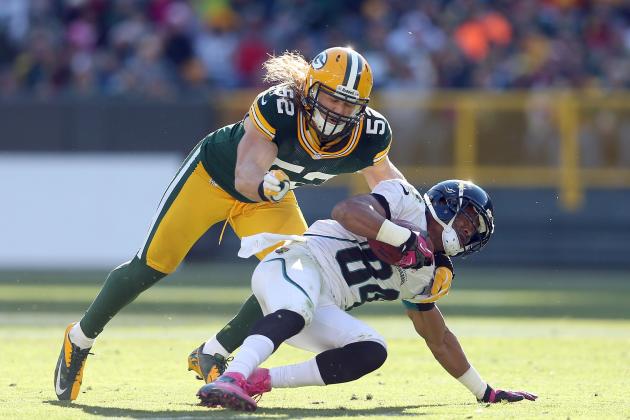 Andy Lyons/Getty Images

Clay Matthews is at it again. His nine sacks are second-most in the NFL, and best among linebackers. Matthews has also been an improved presence against the run, adding 17 solo tackles to go with his pass-rushing production. From all over the field, Matthews has been an impactful presence.
There are many great 3-4 outside linebackers in the league, and many of them could be placed here instead. Still, there is none better than Matthews right now.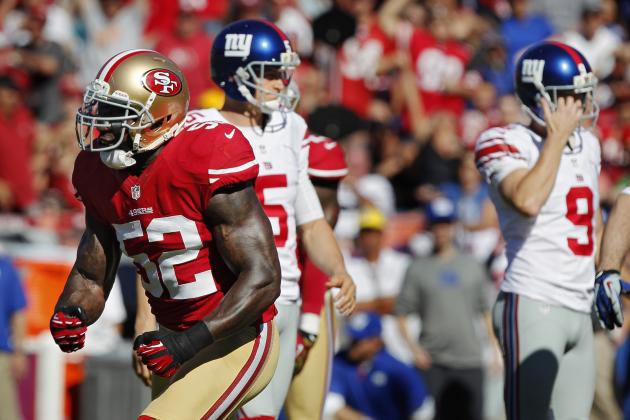 Brian Bahr/Getty Images

No surprise here. Patrick Willis has been the best inside linebacker for the last two seasons, and he's not giving up that honor in 2012.
Willis is once again a top-10 tackler in the NFL, but he's also the leader of the San Francisco 49ers' dominant defense.
There's tough competition here—NaVorro Bowman, Brian Cushing pre-injury and DeMeco Ryans are all having great seasons—but, for his production and leadership, Willis is still the best.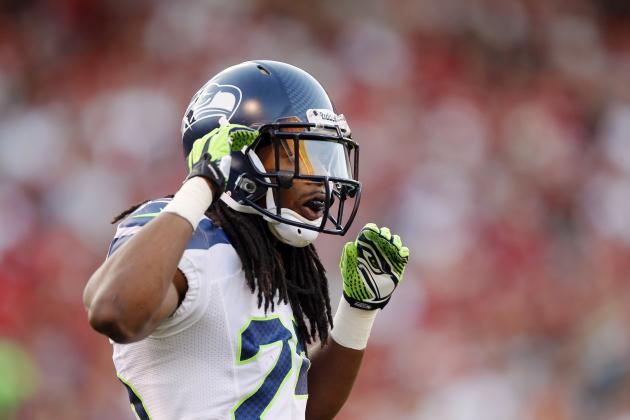 Brian Bahr/Getty Images

In a normal year, Darrelle Revis would be the pick here. Without any argument. But Revis is hurt, so we move on to the No. 2 cornerback in the NFL. That would normally be Lardarius Webb, but he's hurt too.
OK, how about No.3? Joe Haden missed four games due to suspension, and while he may be the most talented CB left, he's not having the best 2012 season.
That leaves Richard Sherman. You know, from the Seattle Seahawks? The one who shut down Calvin Johnson.
Sherman won't make many ESPN highlight reels, but he's having a monster season. The newest Seahawks star is physical and quick, showing a dangerous combination of skills that few NFL cornerbacks today possess.
You could make a case for Antoine Winfield, Charles Tillman, Tim Jennings or even Brandon Browner here, but Sherman has been the most impressive.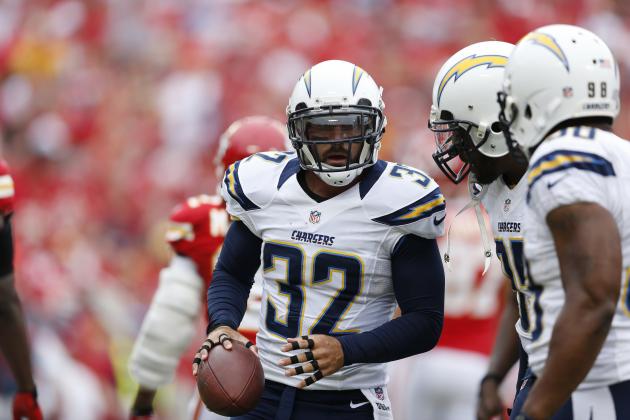 Joe Robbins/Getty Images

While there was tough competition at many of the positions, at free safety, there is Eric Weddle, and then there is everyone else.
Weddle has become a dominant force in the middle of the San Diego defense. He's a playmaker who has proven he can change the course of a game with interceptions, but he's also a hitter who can intimidate receivers coming across the middle.
Weddle continues to impress on film in 2012, showing that once again, he's simply the best.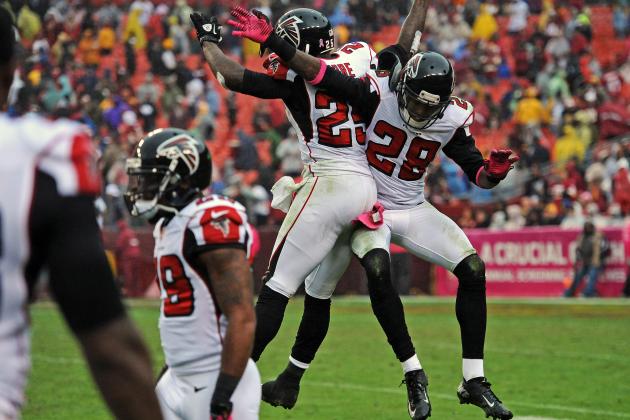 Patrick Smith/Getty Images

The NFL is loaded with talented strong safeties. Choosing just one was almost impossible. Looking over the course of the entire season, William Moore really stood out.
Moore has been excellent in new defensive coordinator Mike Nolan's schemes. That change has resulted in two interceptions and a passes completed percentage of just 57.9 percent. Moore's play has been a big part of the turnaround in Atlanta's defensive mentality, and if the first half of the season is any indication, Moore will have an invite to Honolulu for the Pro Bowl in January.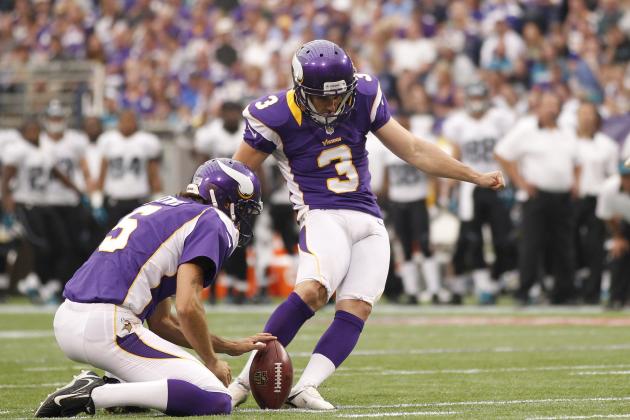 Andy King/Getty Images

A rookie as the best kicker in the NFL? Yes.
Blair Walsh has been automatic for the Minnesota Vikings this season. Walsh has missed just one of his 19 attempts through eight weeks, and that one kick was a 46-yarder against the Detroit Lions. Before and after, Walsh has been the picture of perfection for the Vikings.
Even better, he's averaging a league-best 71.9 yards per kickoff. Walsh can truly do it all.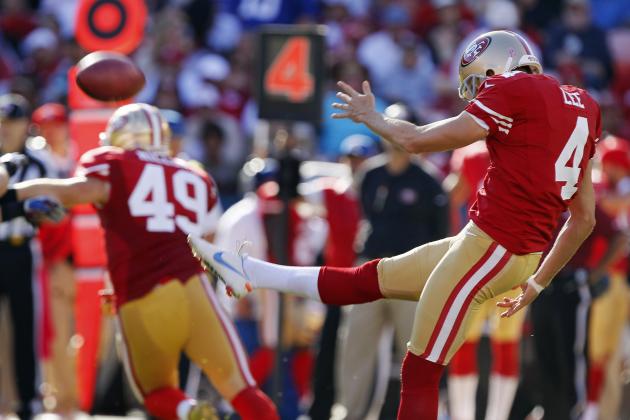 Brian Bahr/Getty Images

Looking at all of the top players at each position, there's a good argument that Andy Lee is farther ahead of the competition within his own position group than any other player. Lee might not be an every-down player, but he's one of the most dominant players in the NFL.
This isn't a new thing. Lee has been excellent for the 49ers for years now, but that gap between Lee and his competitors is widening. No one does it better.