WWE Survivor Series 2012: 7 Matches That Should Be Added to the Card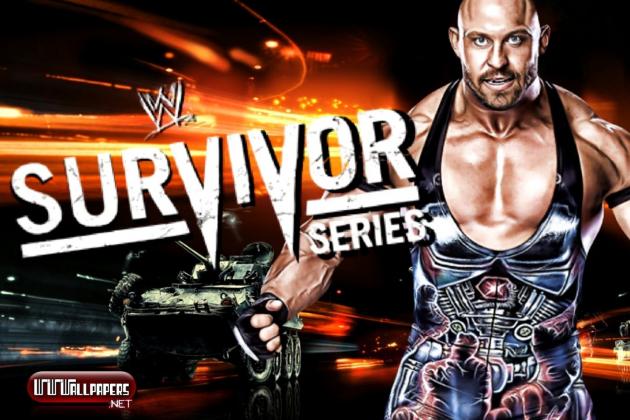 hdwallpapers.net
Survivor Series is already creeping up on us, and as of right now we have two matches set to take place.
Team Punk vs. Team Foley and Sheamus vs. Big Show for the World title are what we have, but there is plenty of room to add more.
WWE does not have a lot of feuds outside of the five continued from the last PPV within those two matches, but they have plenty of talent with which to fill the card.
Here are seven matches that would make great additions to the Survivor Series card.
Begin Slideshow

»
The writing is already on the wall for this one.
John Cena is in the midst of a feud with Vickie Guerrero revolving around his alleged affair with A.J.
Vickie is still aligned with Dolph Ziggler, so it seems logical that the champ could end up facing The Showoff in a match.
This is a match that could outshine every other match on the card if Ziggler is allowed to showcase his full potential.
Cena would probably walk out with the win, but he could put on a good match with Ziggler in the process.
Ziggler makes everyone he wrestles look great, which could be why he has been used to get others over so many times in his career.
Antonio Cesaro just defeated Gabriel in a successful title defense at Hell in a Cell, but that still puts them at a 1-1 record.
WWE could easily continue this feud for another PPV and have Gabriel continue trying to get his first singles title in WWE.
Cesaro is a great heel, and having him lose the belt so early in his run might not be wise, which is why Gabriel is the perfect opponent.
Unfortunately, nobody expects Gabriel to win, which is why it makes sense to use him to put Cesaro over again.
They had decent chemistry in the ring, and between Cesaro's power and Gabriel's agility, they could end up stealing some spotlight.
I am not normally one for just tossing random people into a match during a PPV, but this is a rare exception due to that fact that one match already on the card took up four of the main feuds going in.
Putting 3MB up against Ryder, Santino and Clay makes sense because they are all in the same boat with their characters.
None of them are really taken all that seriously right now, and giving them a quick six-man tag, or even an elimination six-man tag match, could help them get some more exposure.
Two of WWE's more talented characters without feuds could be put into a match together and end up showing everyone else up.
Barrett has really stepped up his game since returning from injury with some great matches against Sheamus and Randy Orton.
R-Truth has been out of the picture since breaking up with Kofi Kingston, save for a run-in save on Raw.
Putting Truth and Barrett together would not only give them both some much-needed TV time, but it would also be a fresh feud we have not seen.
Barrett and Truth have had very little interaction throughout their runs, and their characters have enough contrast to make the feud interesting.
The Divas have really proven that they are just as good as the TNA Knockouts recently with the help of talented in-ring performers like Eve, Layla and Beth Phoenix.
Kaitlyn is coming into her own inside the ring, and her progression in a more competitive division has been great to see.
Kaitlyn getting another shot at the Divas title makes sense at this point because she is the only Diva with significant strength now that Beth Phoenix has been "fired."
Eve has gotten more aggressive in the ring thanks to her training, and she is on pace to be one of the more accomplished Divas in quite some time.
WWE needs more than one traditional elimination match on the card for it to really be considered a true Survivor Series, and this is one that would be very entertaining.
Take Rey Mysterio, Sin Cara, The Usos and Tyson Kidd facing off against Tensai, Hunico, Camacho, Primo and Epico.
This would pit some of WWE's best high flyers against each other in a match where all hell is bound to break loose at any moment.
Survivor Series is a great excuse for WWE to put as many members of the roster on the card by using these elimination matches wisely.
WWE messed up bringing back Ted DiBiase with any kind of push behind him after an injury, and Jack Swagger has not been seen on TV in a few weeks.
What better way to show the WWE Universe how good these two are than putting them in a match together?
Swagger and DiBiase both represent the wrestlers in the locker room struggling to succeed. Both have had pushes and both have been buried many times.
Seeing how these two mesh in the ring might be interesting and would allow WWE to decide if one of them is worth pushing right now.
Thanks for reading and please feel free to share your ideal Survivor Series matches below. Follow me on Twitter @BR_Doctor