The Ultimate Fighter: 5 Reasons a TUF Canada Makes Sense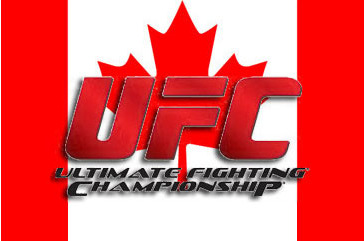 Image via MMAWeekly.com.
It's no secret that Canada has become a hotbed for mixed martial arts over the past few years.
Not only do fans up north love MMA, but the country has also produced a ton of talented fighters, from UFC welterweight champ Georges St-Pierre to up-and-comers like John Makdessi and Francis Carmont.
If the UFC does launch another international edition of The Ultimate Fighter in Canada, I can't help but think that the show would be wildly successful among Canadian fans.
Here are five reasons why a TUF: Canada would make sense for the UFC.
Begin Slideshow

»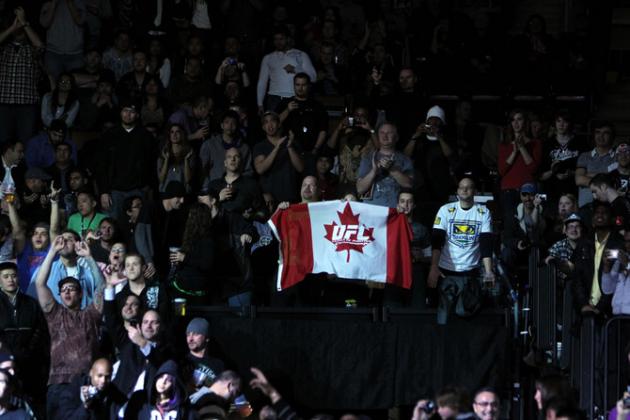 Image via UFC.com.
To say that Canadian fans love MMA is an understatement. They really freakin' love this sport.
It seems like every UFC event in Montreal or Toronto always has a packed house. Fans come out to not only cheer on their hometown fighters, but also to enjoy a sport that has grown like wildfire in Canada.
As the North American Mecca of MMA, Canada is the perfect country to host another international edition of TUF.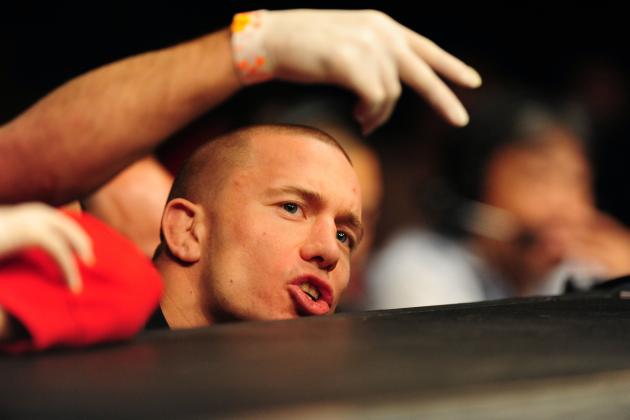 Mark J. Rebilas-US PRESSWIRE

There are a ton of top-level Canadian fighters who would make for great coaches if the reality show goes up north.
St-Pierre has been a head or assistant coach a few times on the American edition of the show, and with his massive international appeal, the UFC may not want to relegate the champ's exposure to just his hometown fans.
That doesn't mean there isn't a plethora of other great choices out there.
Guys like Rory MacDonald or Mark Hominick would make for awesome head coaches on a TUF: Canada.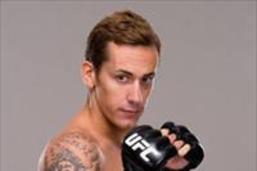 Image via MMA-Core.com.
Not only is there a rich talent pool for coaches, but the possible prospects that would compete on the show are also quite skilled.
On this season alone of the American version of the reality show, Canadians are already showing off their talent with guys like Mike Ricci (pictured) proving how dangerous fighters are from up north.
If a whole season was devoted to Canadian fighters, it may just be one of the most entertaining and talent-rich casts in the show's history.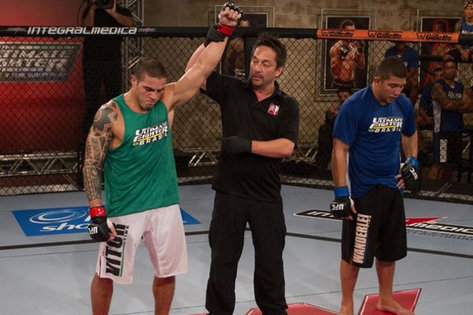 Image via RingsideReport.net.
As the UFC has already seen with its TUF: Brazil and TUF: The Smashes, the international editions of the show have found a ton of success.
In the first episode of the Brazilian version alone, over 10 million viewers tuned in, showing just how big the sport has grown overseas.
With China and India also on the docket to receive the reality show next year, a Canadian edition would fit perfectly with the UFC's other international TUF endeavors.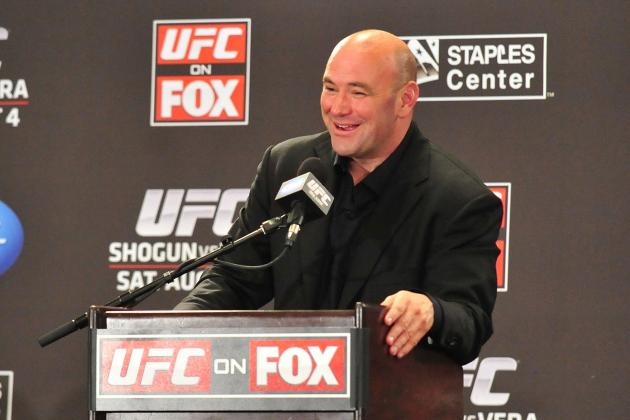 Gary A. Vasquez-US PRESSWIRE

The whole purpose of the reality show is to find talented prospects while giving the sport more exposure to a wider audience.
This model is proving to be a key component of the promotion's global expansion, and Canada will factor in greatly because of it.
Having both a strong fanbase and talent pool, Canada is a key player in the UFC's attempt at global dominance, so the promotion would be stupid not to bring the show up north.
Be sure to like me on Facebook or follow @MattJuulMMA.