WSOF: Previewing the Promotion's First Fight Card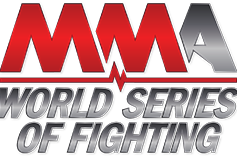 MMAWSOF.com
Now that Strikeforce has been purchased and essentially run into the ground, it is time for a new batch of promotions to step up and provide competition (a term used lightly even when Strikeforce was at its peak) for the UFC to keep an eye on.
While Bellator is currently leading the charge with their upcoming move to Spike TV, a successful debut by World Series of Fighting on NBC Sports Network could push that promotion toward the top of the heap when it comes to organizations trying to do battle with the world's premier MMA organization.
This Saturday, World Series of Fighting will put on its first show, which will be headlined by a heavyweight bout between former UFC champion Andrei Arlovski and Devin Cole. A number of other UFC veterans will also appear on the card to be held at Planet Hollywood in Las Vegas.
What follows are previews and predictions for every fight on the card.
Begin Slideshow

»

MMAWSOF.com
A late start to his MMA career hasn't hampered 40-year-old Ramico Blackmon much, as the welterweight looks to pick up a ninth win in his 10th professional bout on Saturday.
Of concern for Blackmon in this fight, though, is Steve Carl's dangerous ground game. Blackmon's only loss came via submission, and Carl has 10 of those in 15 career wins.
Don't be surprised if Blackmon controls most of this fight only to find himself caught in a desperation submission attempt during the final round.
The 27-year-old Carl has had the chance to compete against some of Bellator's best in Douglas Lima and Dan Hornbuckle. He'll use that experience to remain calm and wait for an opportunity to present itself against Blackmon.
Prediction
Carl defeats Blackmon by submission in the third round.

MMAWSOF.com
Since his surprising release from the UFC following a come-from-behind submission loss to Nik Lentz, Waylon Lowe has won three straight fights. A fourth consecutive victory coming in an event like this one would go a long way toward showing the UFC they made a mistake in getting rid of Lowe.
Lowe's opponent, Fabio Mello, does possess a submission arsenal that could lead to an upset in this matchup, though. Since an awful start to his MMA career that saw him win four of his first 10 fights, Mello has won seven consecutive bouts.
That being said, Lowe's smothering wrestling could turn this fight into a stalemate on the ground. The UFC veteran should be able to take Mello down and grind out a decision win.
Prediction
Lowe defeats Mello by decision.

MMAWSOF.com
David Branch and Dustin Jacoby both had much shorter stays on the UFC roster than they would have liked, but the middleweights are both capable of making a return to the big show in the near future.
Throughout his career, Branch has only lost to fighters in Gerald Harris, Rousimar Palhares and Anthony Johnson who have all had success at the highest level of the sport. Similarly, Jacoby's only losses came during his time competing inside the Octagon.
While neither fighter accomplished much in their short UFC careers, Branch was able to pick up a pair of wins in the world's premier MMA organization. Because he's proven himself more against high-level competition, Branch should have the edge over Jacoby in a fight that could come down to a close decision.
Prediction
Branch defeats Jacoby by decision.

MMAWSOF.com
Gesias Cavalcante and T.J. O'Brien have had their shots at high-level competition, but neither has had much success as of late. Cavalcante has only won two of his past seven official fights, while O'Brien was released from the UFC roster after failing to pick up a win in two trips to the Octagon.
Though Cavalcante appears to be fading already in his late 20s, the Brazilian has proven in the past that he can hang with elite opposition, whereas the 25-year-old O'Brien is still developing.
O'Brien may have the brighter future, but he's been submitted in four of his five losses, and Cavalcante is more dangerous on the ground than most opponents he's faced. This fight will provide O'Brien with another learning experience, but it won't grant him a victory.
Prediction
Cavalcante defeats O'Brien by submission in the second round.

MMAWSOF.com
Gerald Harris' release from the UFC was highly controversial, and he's only lost to now-UFC welterweight James Head since then, but he's also come very close to suffering two more losses in split decisions against Kazuhiro Nakamura and Mike Bronzoulis.
Meanwhile, Josh Burkman has flown under the radar since his release from the UFC, but he's won five of his six fights, with his only loss coming against the promising Jordan Mein. A veteran looking to prove his worth, Burkman could surprise a lot of people at the first World Series of Fighting event.
Having never been knocked out, Burkman has the chin to stand with the powerful Harris and a decent enough ground game to take this fight the distance. Harris can only tempt fate so many times before he ends up on the wrong side of the scorecards.
Prediction
Burkman defeats Harris by decision.

MMAWSOF.com
If former UFC lightweights Rony Torres and Brian Cobb have aspirations of returning to the Octagon in the near future, a win at Saturday's event would put either fighter much closer to reaching that goal.
At the moment, Torres is looking much more like a UFC-level fighter than Cobb, though. The Brazilian has won 11 straight fights, while Cobb is coming off of a loss to fellow UFC castoff Antonio McKee. Torres also only lost to Melvin Guillard and Jacob Volkmann during his short run with the UFC in 2010.
The 26-year-old Torres is still improving as a fighter and has the talent to have a long career with the UFC someday. The 32-year-old Cobb, on the other hand, seems destined to go down as more of a journeyman.
Both fighters are most talented on the ground, but Torres has never been submitted, so he should have a noticeable edge over Cobb where it counts.
Prediction
Torres defeats Cobb by submission in the first round.

MMAWSOF.com
A world-class kickboxer, Tyrone Spong's MMA debut has been highly anticipated, and it will finally come against Travis Bartlett on Saturday. Given Bartlett's stand-up focused style, it appears this is a matchup made to showcase Spong's elite striking ability.
Bartlett has never been knocked out and his finished five of his nine opponents with punches, but standing with Spong here would be a horrendous mistake regardless of Bartlett's skill level on the ground.
A stand-up fight has only one possible outcome in this matchup, and it doesn't end with Barlett's hand being raised. Training among some solid grapplers with the Blackzilians, it wouldn't be surprising if Spong has also developed takedown defense easily good enough to avoid having to fight off of his back against an opponent like Barlett.
Prediction
Spong defeats Bartlett by knockout in the first round.

MMAWSOF.com
With seven of his nine career wins coming via submission, the strongest part of Tyson Steele's skill set is his ground game. However, that is not necessarily a good thing when matched up against a member of the legendary Gracie family.
Still in their mid-20s, Gracie and Steele haven't yet had the opportunity to compete against opponents who would be recognizable to the average MMA fan. Fighting on NBC Sports Network will give both fighters a chance to prove they are worthy of that step up in competition.
In a bout between two grapplers unproven inside the cage, the edge has to go to the Gracie family member. If this fight takes place mainly on the ground, Gracie is bound to lock up a submission at some point.
Prediction
Gracie defeats Steele by submission in the second round.

MMAWSOF.com
D.J. Linderman has never been finished in his MMA career, but he's also never fought an opponent with the athletic ability of Anthony Johnson. Johnson is still a UFC-level fighter, and it should only be a matter of time until the now-light heavyweight makes his way back to the Octagon.
With devastating power and strong wrestling that is often forgotten about, Johnson should keep this fight standing until he eventually lands a knockout blow.
A victory on NBC Sports Network should put Johnson one big step closer to a UFC return. One more win over a bigger name would likely be required, but this fight will give Johnson the platform to showcase his skills that he hasn't had since his last trip to the Octagon.
Prediction
Johnson defeats Linderman by knockout in the second round.

MMAWSOF.com
After losing four of his past seven fights, Miguel Torres was in need of the type of matchup that would boost his confidence, and that should come in the form of a fight with Marlon Moraes on Saturday.
The 24-year-old Moraes has already suffered four losses, and he still has yet to compete against a world-class opponent like Torres. Moraes is clearly being thrown into the deep end with this matchup, and it is unlikely to end well for him.
Torres will utilize his reach and tag Moraes early, which will prompt a desperation takedown attempt. After that, it will only be a matter of time until Torres hands Moraes his third submission loss in five fights.
Prediction
Torres defeats Moraes by submission in the first round.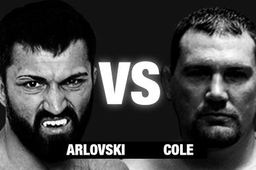 MMAWSOF.com
With high-level striking and a seemingly glass chin, nine of Andrei Arlovski past 10 fights have ended in stoppages due to strikes. There's a good chance that trend will continue at the first World Series of Fighting event, at which Arlovski will meet Devin Cole in the main event.
A Team Quest fighter with a wrestling background, it's possible Cole won't want to try to test his luck against Arlovski in the stand-up department. However, despite his experience on the ground, Cole doesn't have elite-level takedowns.
Even if Cole does find a way to take this fight to the ground, he won't have a great time dealing with Arlovski's solid, albeit little-used, submission ability. Still, Arlovski will be ready for the early takedown attempt, and he may have an uppercut waiting for Cole when it comes.
Prediction
Arlovski defeats Cole by knockout in the first round.