Best Candidates to Replace Andy Reid as Philadelphia Eagles' Head Coach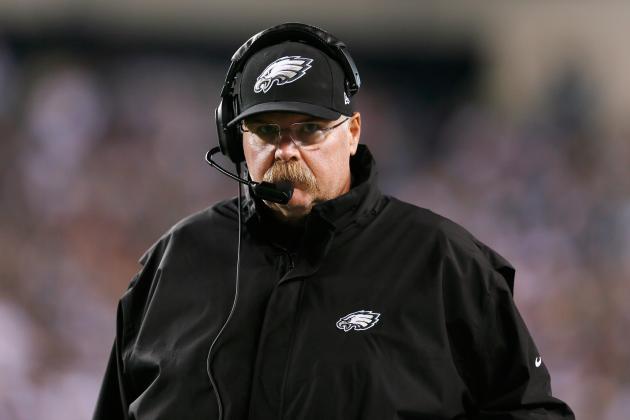 Rob Carr/Getty Images

Andy Reid is seemingly always on the hot seat.
The Philadelphia Eagles have a fanbase that demands results and, though Reid has done a lot of winning over 13 years as the Eagles' head coach, he has never hoisted a Lombardi Trophy.
And in the mind of some fans, that makes his tenure a failure.
Having always been a staunch Reid supporter myself, defending Big Red can be a full-time job. In past years, at least, I entered any argument with the firm knowledge that Reid would have another chance next season to get Philadelphia its first Super Bowl trophy.
As it stands in 2012, that's not a luxury I enjoy.
Owner Jeffrey Lurie put Reid on notice before the season started, and with the team in chaos, it looks as though Reid could lose his spot as the NFL's longest-tenured head coach.
If that happens, Lurie and general manager Howie Roseman will undertake the task of finding the guy who will succeed Reid, and hopefully do just a little more succeeding than Reid.
Here's a handful of guys who just might be in line for the job.
Begin Slideshow

»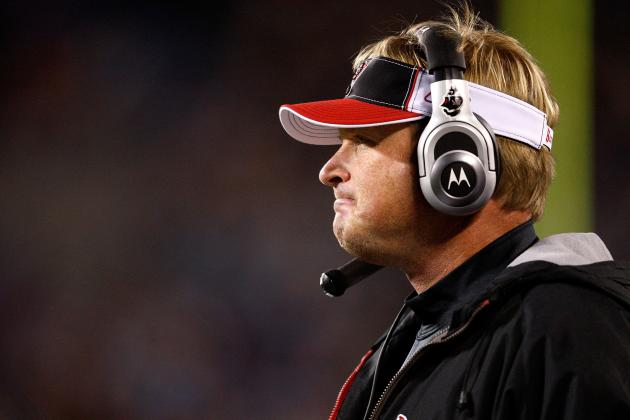 Streeter Lecka/Getty Images

Past false rumors aside, I think Gruden is someone Lurie would love to bring in and talk to about the possibility of stepping in and taking the reins.
Whether or not certain Philly fans will admit it, Reid is the face of the Eagles' turnaround.
Before he came to town, the Eagles were just another speed bump for the rest of the NFL. In time, Philadelphia will revere Reid the way he deserves as one of the city's sports icons.
Because of Reid's stature, the next coach will have to be someone strong who can immediately come in and make the team his own, without having to answer too many questions about the way Reid would have done things if he's unsuccessful.
In essence, the next coach will need to immediately shine a light bright enough to overcome the large shadow that is 14 years of Reid running the show, and Gruden's past will certainly help that.
Gruden brings with him experience that includes a stop in Philadelphia in the early '90s and a Super Bowl ring as a head coach in 2002.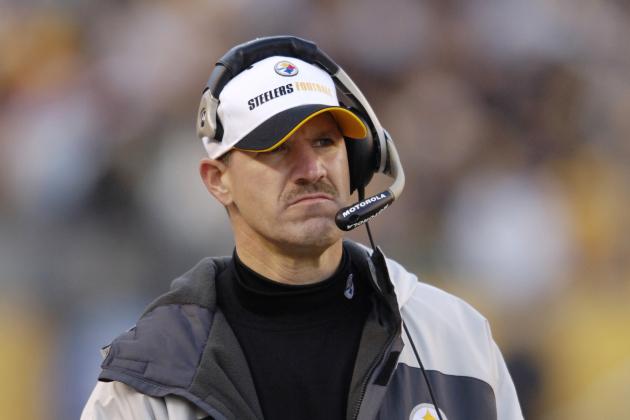 Dan Beineke/Getty Images

Cowher is going to have his name brought up in nearly every head coaching vacancy until he tells the world he has absolutely no interest in ever coaching again.
Even then, his name will likely be thrown around the blogosphere, and teams will try to get him off the CBS set and back on the sidelines.
Cowher has a reputation as a no-nonsense disciplinarian who was able to get the most out of his players. There's a lot of underachieving going on in Philly these days, so if a change is going to be made, someone with Cowher's personality definitely would not hurt.
It would be somewhat fitting if Cowher is the man to replace Reid considering Cowher got a lot of the same criticism as Reid in the 14 years he coached the Pittsburgh Steelers before finally winning a Super Bowl in 2005.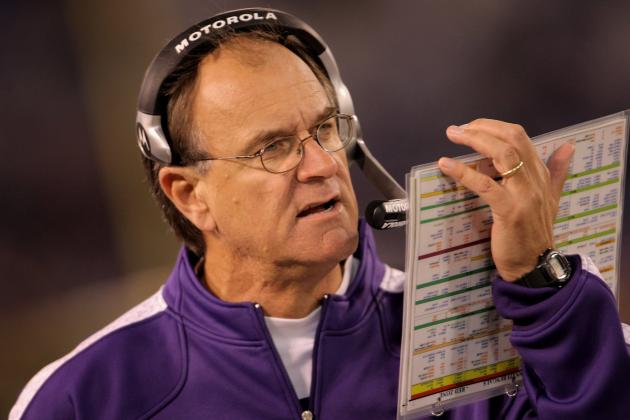 Doug Pensinger/Getty Images

Billick has been under the radar as a head-coaching candidate as of late, but he has a lot of experience and success under his belt both as an offensive coordinator and as a head coach.
Billick's detractors say he only won a Super Bowl because of the incredible defense his Baltimore Ravens fielded in 2000. While that might be true and a reasonable criticism on the surface, let's not forget Billick made Trent Dilfer serviceable enough to actually win a Super Bowl.
As a matter of fact, that season was one of only four in Dilfer's entire career where he threw more touchdowns than interceptions.
Dilfer, by the way, played 13 seasons in the NFL.
Billick wasn't able to have much luck finding a quarterback during his time in Baltimore, but he would be coming into Philly with Nick Foles at the helm and would likely have little say over personnel decisions, anyway.
Billick might be a second-tier candidate, but he would be worth a look.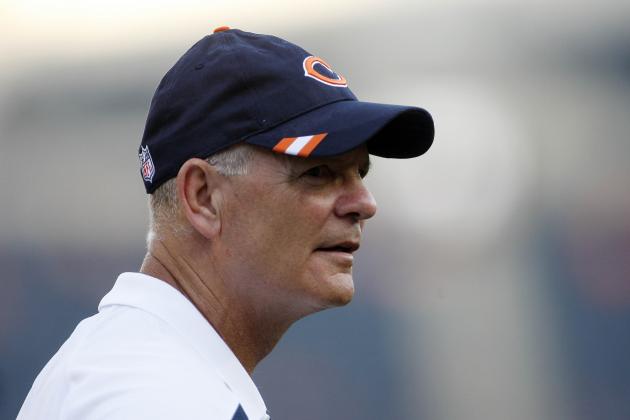 Jerry Lai-US PRESSWIRE

Alright, so it didn't work out so well the first time with Marinelli, but Bill Belichick has convinced the NFL to give guys second chances, and Marinelli could be someone who gets another look.
It's hard not to be impressed by his defenses in Chicago.
There's no doubt he's one of the best defensive minds in the league and does a great job at putting his players in the best possible position to be successful within his brilliant scheme.
Again, sounds something like Belichick, doesn't it?
Now, I'm not saying Marinelli could be another Belichick, but I'm hinting it strongly. I'm positive the suggestion of the coach who had the dubious distinction of leading his team to the only winless season in NFL history will cause some to roll their eyes, chuckle or become violently angry and curse me as a know-nothing buffoon.
That's fine, but after 14 years of an offensive-minded head coach, the organization could decide it's time to look at someone with a background on the other side of the ball, even if his first crack at running the show wasn't exactly successful.
Matthew Emmons-US PRESSWIRE

Of all the head coaching options out there, this one is by far the most interesting simply because of the dynamic it would create.
Ryan, brother of Rex and son of Buddy, is currently the Dallas Cowboys defensive coordinator and has given the Eagles some bulletin board material by speaking negatively of some current players, including wide receiver DeSean Jackson.
Some might see his current post and some past comments as a deal-breaker, but I think that would all be forgotten rather quickly when the fanbase is reminded he's Buddy's son.
Seriously, whether the city or Rob like it, Philadelphia is literally in his genes.
Not only that, but Rob fits the type of personality Eagles fans want from their head coach. Part of the reason Reid is constantly having his job questioned is his stoic attitude on the sidelines and with the media that some fans interpret as ignorance on the field and arrogance behind the microphone.
While I find neither to be true, nothing anyone says is going to convince that part of the fanbase that Reid is anything other than a pompous jackass.
Let Rob freak out after a loss, cuss a few times, throw some things, break his headset a time or two on the sidelines and watch just how quickly fans fall in love with him—especially those who were around to watch his father.
Snagging him up would also stick it to the Cowboys, and that's never a bad thing.