7 Ways James Harden Can Make the Houston Rockets His Team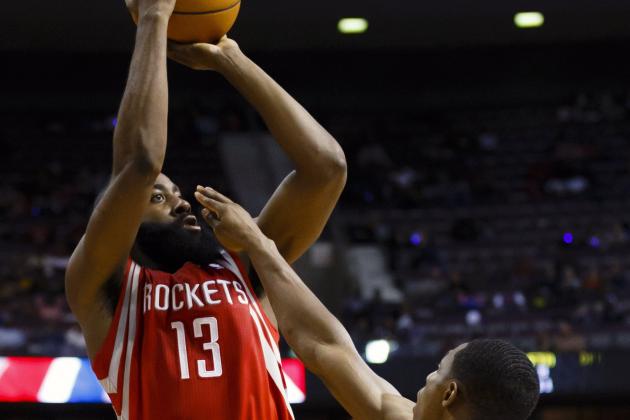 Rick Osentoski-US PRESSWIRE

A rare October trade sent James Harden to the Houston Rockets just days before the start of the 2012-13 NBA season. He is now faced with the difficult task of proving himself worthy of being the superstar and savior Houston has been waiting for.
Houston has been trying to find this type of player ever since they attempted to trade for Pau Gasol before the beginning of the 2011-12 season. After that trade was blocked by David Stern, and Dwight Howard ended up with the Los Angeles Lakers, the Rockets looked like they would have to wait at least another year before they would have another crack at signing a top player.
The breakdown in contract negotiations between the Oklahoma City Thunder and Harden gave Houston the perfect opportunity to get their superstar now. All that remains is to see how Harden works as a Rocket.
The pressure will be tremendous and unlike anything else he has had to bear in his short NBA career. We will soon see whether he was worth it, but there are multiple ways that he can prove it and make the Houston Rockets his team.
Begin Slideshow

»
US PRESSWIRE

In three seasons with the Oklahoma City Thunder (one of which was lockout-shortened), James Harden played in 220 games. He only started in seven of those games.
Starting on a nightly basis will be a major adjustment for Harden considering the lack of starting experience he has. The few times he has started, he has not fared well.
There was a point last season when, while starting shooting guard Thabo Sefolosha was injured, the Thunder opted to start Daequan Cook over Harden, who had struggled when starting. He may do better not having to share the ball so much, but it will be a big change nonetheless.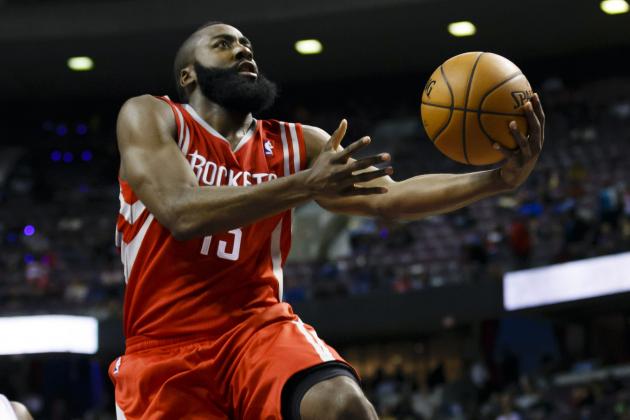 Rick Osentoski-US PRESSWIRE

One thing that can completely discombobulate a player's game is if he presses and tries way too hard to be the superstar that he is expected to be. Harden must avoid that if he is to make Houston his team.
The Rockets, even with the addition of Harden, are not expected to win a lot of games right off the bat. Harden needs to understand this and ease himself into the situation by simply playing his game.
He is not a Top 10 player in the NBA yet, so he should not try to be one immediately. The potential may be there, but he will never get to that level if he puts too much pressure on himself to be great right away.
Mike DiNovo-US PRESSWIRE

The best attributes James Harden has as a basketball player are the uniqueness of his game and the variety of his skills. Few players can score, pass and rebound like Harden can, and he must remember that variety is why he is where he is right now.
The Houston Rockets will need him to score, but he cannot sacrifice those other areas of his game just to fill that need. He will get more minutes in Houston, which will lead to more scoring opportunities naturally.
Harden has to play his game, which consists of handling the ball, playing solid pick and roll basketball, passing to the open man and consistently rebounding well. If he continues to play that way, this team will be his in no time.
Rick Osentoski-US PRESSWIRE

The limelight is about to get much brighter for James Harden. He signed a contract extension worth around $80 million. Superstar status is about the money, and Harden is about to become a superstar.
He cannot let the added attention go to his head. Harden got to this point by working his butt off to become as good as he is. When the Oklahoma City Thunder drafted him in 2009, there were doubts about whether or not it had been the right move, and those doubts now serve as proof of just how far he has come.
If his ego goes unchecked, he could very well become one of these players who gets the big contract and then falls off the map. Harden must remain humble and continue to understand the work necessary to stay where he is and rise even higher.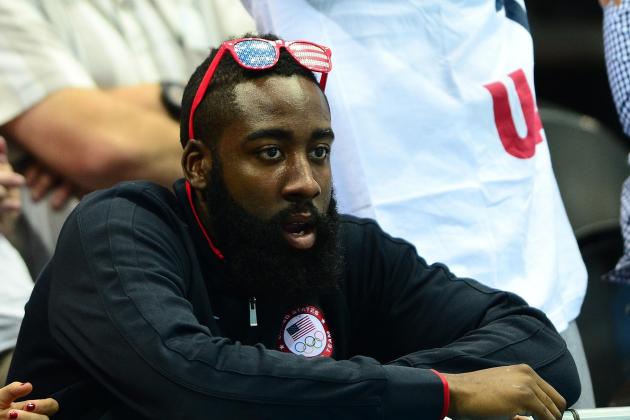 Andrew Weber-US PRESSWIRE

James Harden never had any problems with teammates or coaches during his time in Oklahoma City, and he needs to bring that same harmonious attitude with him to Houston.
The other major piece in the Harden trade, Kevin Martin, did not get along with Rockets head coach Kevin McHale, who benched him on several occasions during the 2011-12 season with seemingly few reasons. The fact that Martin is no longer in Houston is no doubt connected.
That end result may seem like a stretch for Harden, but anything is possible in this league if you alienate enough people. Harden has been well-liked in the league for some time, and he needs to continue to be in Houston, especially by his head coach.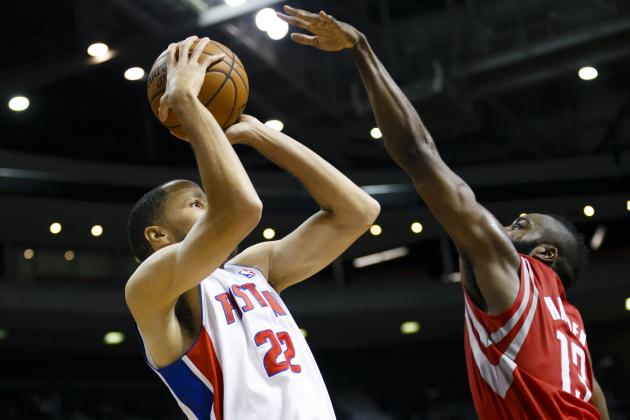 Rick Osentoski-US PRESSWIRE

The one area of James Harden's game that really needs work is his defense. The rest of it will come along on its own as he matures, but his defense still needs special attention.
Harden made getting better on defense a priority in Oklahoma City, and it is important that he continue to do so in Houston. Kevin Martin is not considered a very good defender, and it may have factored into Kevin McHale's decisions to bench him.
Defense wins in this league, and Harden, as the superstar on this Rockets team, must make it a priority if he wants to win. He has a good defensive big man to play with in Omer Asik, which should make it even easier for him.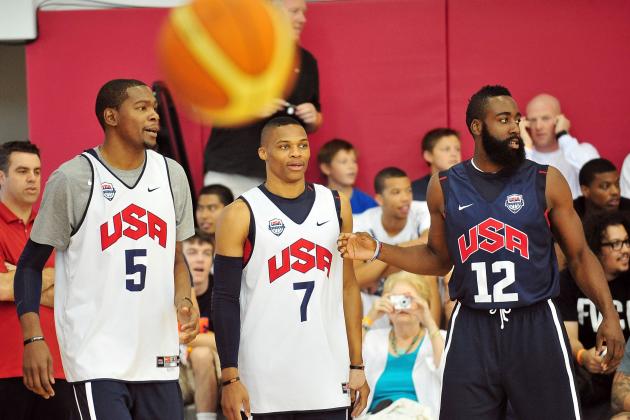 Gary A. Vasquez-US PRESSWIRE

The biggest asset that James Harden has is the fact that he spent three years within the Oklahoma City Thunder organization. There is a reason it is one of the most well-respected professional sports franchises in the world, and Harden bringing some of that culture to Houston is crucial.
The Rockets have not been winners in a long time, and making them into winners again is a tall order. The culture that you build is the foundation of a franchise. It keeps players in line and focuses every bit of talent and energy toward winning.
This team will be Harden's if he can lead it to wins. He can only lead it wins if he lays the foundation for a winning culture. His time in Oklahoma City has given him the experience necessary to do just that.