WWE '13: 10 Legends Who Should Be in WWE '14 Next Year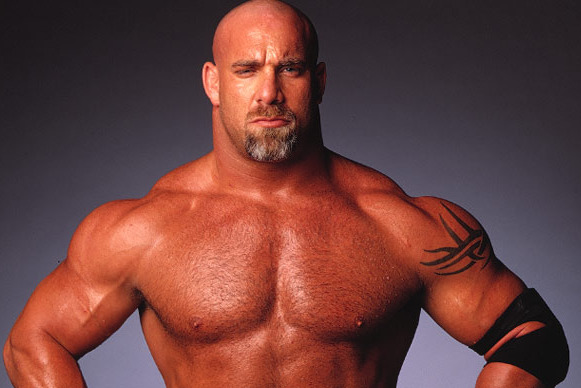 Photo courtesy of WWE.com
WWE '13 just hit store shelves on Tuesday, and while this year's game is a vast improvement over WWE '12 in a lot of ways, it's only natural to think of improvement for WWE '14. I could get into the technical side of things and discuss the game play, but one thing that every wrestling gamer is interested in, no matter how experienced or novice, is the roster.
While WWE '13 boasts the best roster in a WWE video game to date with more unique models than ever before, there is always room for improvement. The Attitude Era theme in WWE '13 has influenced the roster in a big way as most of the key players from that time period are included, but I would love to see that expanded on even more next year.
Not only should WWE '14 include the same Attitude Era characters that are in WWE '13, but it should expand on them. That means adding in any Attitude Era stalwarts who weren't incorporated this year as well as making next year's theme focus more on the Monday Night Wars as a whole. With WWE Attitude Era stars and WCW's top draws in the same game, it would truly be the ultimate roster.
Here are 10 legends who I believe should be a part of WWE '14, but keep in mind that I have left off wrestlers who have extenuating circumstances. That includes legends currently associated with TNA such as Hulk Hogan and Sting, as well as those who the WWE would have difficulty acquiring the rights for, like Owen Hart.
All of the legends on this list have a legitimate chance of appearing in next year's game, and if they do, I imagine that wrestling fans and gamers alike will be very pleased.
Begin Slideshow

»
Not only was Goldberg a huge part of WCW's success during the Monday Night Wars, but his name has come up a lot lately due to comparisons to Ryback, so getting him included in WWE '14 is a no-brainer. Say what you will about Goldberg as far as being a miserable person or being a sloppy in-ring worker goes, but there is no question that he would be a blast to play as in a video game.
Goldberg hasn't appeared in a ton of wrestling games, but the one I'll always remember him from is WCW/nWo Revenge for the N64. That game came out as Goldberg was really hitting his stride and it was his first true showcase. As good as Goldberg was in that particular game, I can't imagine how fantastic his model, entrance and moveset would be in a present-day game.
Not only could you pit Goldberg against someone like "Stone Cold" Steve Austin in a Monday Night Wars dream match, but you could have him go toe to toe with Ryback and determine once and for all who the more dominant superstars are. Goldberg was the WCW's fastest-rising star during the Monday Night Wars, and he would have to be a part of a game based on that time period.
Now that Ric Flair is officially freed from his TNA obligations, there have been plenty of rumors circulating about him possibly coming back to the WWE. It didn't happen on RAW in his hometown of Charlotte, N.C. as many anticipated, but it is likely only a matter of time before the Hall of Famer finds his way back to where he belongs.
Even if that doesn't happen, though, The Nature Boy would be an obvious inclusion in WWE '14. Flair was misused egregiously during the Monday Night Wars despite his popularity, and featuring him more prominently might have allowed WCW to remain in the hunt a little longer, but he was still a major part of the era. Flair continued to be the leader of the Four Horsemen and he was one of many battling against the nWo for supremacy.
Flair is perfect for a video game because he can be put against wrestlers from any time period and it would seem realistic. He's a 21-time world champion and he transcends pretty much everything else in the wrestling business. Flair is already back on good terms with the WWE and a contract of some kind, even if it's just of the legends variety, is a near certainty. I would be shocked if Flair didn't make the cut next year.
Of all the wrestlers on this list, Scott Hall's inclusion in WWE '14 may be on the shakiest ground. Hall was one of the guys who ignited the Monday Night Wars thanks to the formation of the nWo, and his popularity is undeniable.
Hall has had well-documented issues with drug and alcohol abuse, though, and the WWE has tried on multiple occasions to get him help. Hall has continually fallen back into the abyss, however, so I'm not sure how willing the company would be to promote him.
At the same time, Hall is good friends with Triple H, Shawn Michaels, Kevin Nash and X-Pac, and all of them are included in WWE '13. Also, while the Monday Night Wars theme is just something that I'm hoping to see, he would be a glaring omission if that is the route that the WWE and THQ decide to take.
I can't think of a wrestling fan who wouldn't want to pair up Hall and Nash as The Outsiders in a video game and pit them against other legendary teams such as The New Age Outlaws or Edge and Christian. Hall hasn't been associated with the WWE in a very long time, and while I would understand if that drought continues, I hope it doesn't.
Randy "Macho Man" Savage tragically passed away last year just as he had gotten back on good terms with the WWE, and while it's upsetting that we'll never get to see him in a WWE ring again, at least fans of his can now see his likeness through action figures, video games and other mediums.
While Savage was included in WWE '12, he didn't make the cut this year since he wasn't part of the theme. That could change next year, however.
Savage was definitely on the downside of his career when he was in WCW, but he could still work circles around most of the roster. He was also an integral part of the nWo as his addition added even more credibility to the villainous group. Savage was more of an upper midcarder by that point, but he was a big draw nonetheless.
Having Savage as part of the Monday Night Wars theme would be fantastic and it would also be great fun to put him in potential dream matches against the likes of CM Punk and Daniel Bryan. It's a shame that he never got to work with them because the chemistry probably would have been impeccable, but perhaps in WWE '14 you can make it happen in the virtual realm.
Hardcore Holly may not be considered a legend per se, but there is no question that he was an important part of the Attitude Era. Holly was floundering as a jobber under the gimmick of a wrestling race car driver known as Bob "Spark Plug" Holly, but once the WWE transitioned to an edgier style of programming, Holly came into his own. The Hardcore Championship came into existence in late 1998, and so did Hardcore Holly.
While the Hardcore Championship was obviously a gimmick title, it truly encompassed what the Attitude Era was all about. Anything could happen and that was the mantra that the Hardcore Championship operated under as well. Holly went on to win that title seven times and he was even a three-time Tag Team Champion, so it isn't as if he wasn't a legitimately skilled wrestler.
Holly didn't make the cut for whatever reason in this year's game, and he was definitely one of the bigger names left off in terms of the Attitude Era. Hopefully the WWE keeps the same basic roster for next year and simply adds to it because Holly deserves to be part of the game based on what he accomplished during the Monday Night Wars.
While most remember Curt Hennig for his time in WWE as Mr. Perfect, he actually played a fairly significant role in the WCW during the Monday Night Wars. Like Randy Savage, Hennig didn't ascend to the main-event scene, but he was a perennial contender for the United States and Television Championships, and he used both his experience and wrestling ability to put on countless great matches.
I consider Hennig to be one of the greatest wrestlers in history who never won a world title in WWE or WCW. He was a victim of circumstance more than anything, but that shouldn't overshadow the fact that he was one of the best pure in-ring workers ever.
Hennig was taken from us far too soon, so we'll never have the pleasure of seeing him compete again, but putting him in next year's game would be an appropriate gesture.
He would be an important piece of a potential WCW roster, and it would be really entertaining to put him against some of today's better grapplers. Also, you could even have him tag with or face his son, Michael McGillicutty. The possibilities are intriguing and Hennig would be one of my favorite characters to utilize.
There were so many big-time superstars during the Attitude Era that many guys often get overlooked. He may not have been anywhere near the level of "Stone Cold" Steve Austin, The Rock, The Undertaker or Triple H, but Test was a major player for the WWE during that period of time. Despite that, he is not included in WWE '13 this year.
I have to believe that has everything to do with licensing issues. Test unfortunately passed away in 2009, so the WWE has to negotiate with his estate rather than Test himself. It's hard to say whether that can be worked out, but fans would love to see Test in a future game.
Not only was he Tag Team, Hardcore, European and Intercontinental Champion, but he was involved in big angles such as The Corporation and almost marrying Stephanie McMahon as well.
Test probably won't ever receive the recognition he truly deserves for what he accomplished in WWE, but he was a really reliable guy for the company. He was a big guy with solid wrestling ability and he was a mainstay in both the tag-team and midcard scenes. Test is a forgotten star who would be a great fit in WWE '14.
There have been a lot of misused wrestlers over the past few decades, but few have been more obvious than Raven. The enigmatic superstar was a legitimate main-eventer in ECW and had an interesting run, but he wasn't utilized to his fullest potential. He had a run with the United States Championship and led a group of misfits known as The Flock, but Raven never reached the heights that many wrestling fans expected him to.
That continued in WWE as there was simply no direction for him. He won the Hardcore Championship an unprecedented 26 times, but there were rarely any angles of note for him to take part in. Despite all of the missed opportunities with Raven over the years, though, he is one of the most intriguing and mysterious wrestlers ever. Because of that alone, he would be a fantastic addition to WWE '14.
Raven wasn't at the same level as guys like Hollywood Hogan, Sting, DDP, Ric Flair and the like in WCW, but he is a guy who many remember fondly from that time period. Raven could have had some convincing feuds with main-event guys in WCW or WWE, but few, if any, came to fruition. If Raven is in WWE '14, though, gamers can push Raven the way WCW and WWE never did.
There were countless superstars who made the Attitude Era an enjoyable time in professional wrestling, and one of those guys was "The Lethal Weapon" Steve Blackman.
While Blackman was a career midcarder, he actually gained a sizable following during his WWE tenure. A lack of mic skills held him back more than anything, but he was an intense, efficient worker who decimated his opponents with vicious strikes and kicks.
Blackman will always be associated with the Hardcore Championship, as he held the title on six occasions and the combined length of his six reigns was longer than anyone else. Blackman didn't have the outrageous character that many of his counterparts did during the Monday Night Wars, but the fact that he was straight-laced and a silent assassin actually helped him stand out from the crowd.
Blackman is another guy who was around throughout the Attitude Era, but didn't make WWE '13. Hopefully that situation will be rectified next year. Blackman being included isn't going to make or break the game, but he would have a really fun moveset and I believe that plenty of fans would want to play as him.
Pretty much every wrestling fan has a differing opinion when it comes to Lex Luger, but he was most definitely one of WCW's biggest stars during the Monday Night Wars. I was a huge nWo fan, so I naturally couldn't stand Luger's meddling ways, but he was always in the main-event mix. Because of that, putting Luger in a game based on that time period is a no-brainer.
I'm actually surprised that Luger didn't make it into WWE '13. He wouldn't be the best fit since he wasn't in WWE during the Attitude Era, but he was in the game two years ago and works for the company, so he would be an easy addition. Guys like Kevin Nash and Diamond Dallas Page are in WWE '13 despite being in WCW during the Attitude Era, but Luger simply didn't make the cut.
Although I probably wouldn't use Luger all that much, he would be absolutely necessary in the context of my proposed theme for WWE '14. If nothing else, he would make for a great guy to beat up on with some of the heels of the Monday Night Wars. Luger was a two-time WCW World Heavyweight Champion, though, so he clearly has a place in wrestling history.
Follow @MikeChiari on Twitter and listen to him on Ring Rust Radio.