WWE Main Event: Why the New Show's Format Is a Refreshing Change of Pace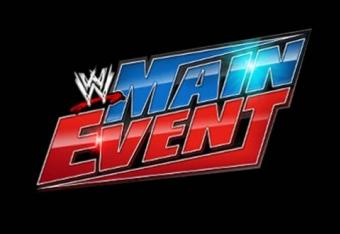 Photo courtesy of WWE.com

When it was first announced that WWE would begin airing a tertiary show in the form of Main Event on ION Television, most fans weren't sure what to expect. Rather than being a rehash of Superstars, Main Event has been a quality show, and its unique format is a big reason for that.
The WWE has been firm in the way Main Event operates, and because of that regimented approach, the show feels like it matters. Every episode begins with Michael Cole and The Miz in the ring, hyping the main event of the night. The combatants are then interviewed, and video packages are shown in order to build anticipation.
When Main Event first started, I thought to myself that it should keep the videos light, but the manner in which the WWE presents them works. They aren't simply Raw recap videos or something that doesn't advance the show. The videos introduce the combatants and give some background on why they are where they are and why the fans should care about them.
In a lot of ways, Main Event treats its big matches like prize boxing fights. Whenever you watch boxing on HBO or Showtime, the dead air is filled with videos. This isn't something that the WWE generally has time for on a show like Raw or SmackDown, so it's nice to see the production team trying something different.
Once the introductions are over, the actual main event of the night goes on first, and while that's a bit strange, I don't think it's a big issue. The WWE likely thinks that it should put the top match on early in the show so it doesn't lose viewers. If the WWE were to hype the main event and put a lesser match on first, then some people might change the channel and never come back.
After the usually lengthy main event comes to an end, the secondary match takes place, which, over the past couple of weeks, has set up the main event for the following week. It seems to be a tried-and-true format that fits the show's one-hour window quite well, so I hope that the WWE keeps things this way for the foreseeable future.
In addition to the format, it is also extremely important that upper-level superstars continue to be used on a weekly basis. The WWE has done a really nice job of that so far, as the likes of CM Punk, Sheamus, Randy Orton, Big Show, The Miz, Kofi Kingston, Ryback, Dolph Ziggler and Alberto Del Rio have all made appearances.
Do you like the format of WWE Main Event?
While it won't be possible to live up to the first episode, which featured a champion vs. champion match between Punk and Sheamus, the WWE has made sure to make Main Event a star-studded affair.
The big criticism of Superstars was that it utilized a couple of top-flight talents early in the show's run, but it ultimately degenerated into a show that used lower midcarders. Hopefully Main Event doesn't allow something similar to happen.
Although Main Event is never going to gain the notoriety of a show like Raw or SmackDown, due mostly to the fact that it's on ION Television, it can be a very successful auxiliary program for the WWE. The storyline development is minimal, but it does further feuds to some degree and acts as a nice extension of the bigger shows.
Spontaneity can be good when it comes to wrestling, but having a plan is great as well. I enjoy watching Raw and SmackDown, but they don't always flow perfectly since something different is always going on.
The WWE has figured out an effective way of going about things on Main Event, and there is no reason to fix what isn't broken. As long as Main Event stays on its current path, it should remain in the picture for a long time to come.
Follow @MikeChiari on Twitter and listen to him on Ring Rust Radio.
This article is
What is the duplicate article?
Why is this article offensive?
Where is this article plagiarized from?
Why is this article poorly edited?