5 Moves You Can Make to Get Right Back in the Hunt for Fantasy Football Playoffs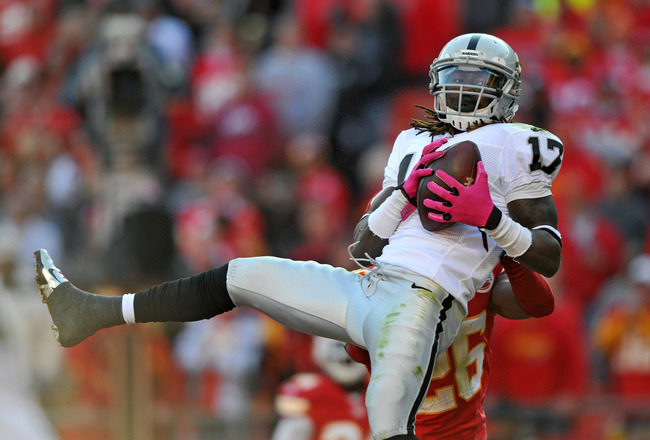 Peter Aiken/Getty Images
I've been a big winner, and I've been a big, big loser.
In fact, I am every year. When you play in as many fantasy leagues as I do, you will field bad starting rosters now and then as well as championship rosters. You notice distinct trends.
In 2012, it was the way the draft fell, and it was how things shook out. I spent the entire offseason preparing to educate people on these things. Literally. The Senior Bowl, the combine, all kinds of pro days. Talking with people, trying to put pieces together.
Generally, I've noticed that my losing teams placed too much dependence on players in my flex spot such as Michael Bush of the Chicago Bears or Peyton Hillis of the Kansas City Chiefs. My winning teams have players such as Denarius Moore of the Oakland Raiders or Ahmad Bradshaw of the New York Giants occupying this very important slot.
The flex position is where your hay can be made against your opposition and where their lack of depth can be exposed.
I've been on both sides of this coin numerous times in my life, and we are at a crossroads, my friends. It's time for some tough love.
This is for the fantasy football owners coming into Week 9 who are 4-4 and below. If you are 5-3 or above, I would recommend you reading also, though. The first principle, as you will see, applies to everybody...
1. Quit Being Scared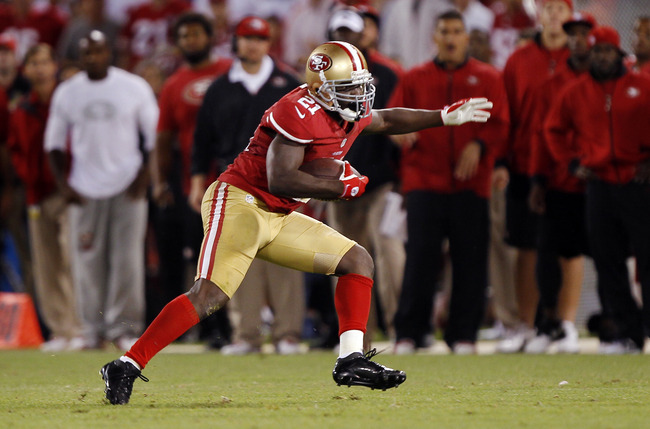 Brian Bahr/Getty Images
Fantasy football champions open things up right now, especially 3-5 and 4-4 teams. Teams who made it through Marshawn Lynch or Frank Gore's initial 2011 slumps with records like this can attest.
The 2-6 teams need to win out, most likely, in order to have a chance to make their fantasy playoffs. If you are 1-7, you are virtually eliminated at this point, but I have seen numerous 6-7 teams make the playoffs in my life based on a points-total tiebreaker for the last slot. It is certainly no everyday event.
Let me preface this by saying that this call occurred off-air, as many do, with callers who waited on hold that we were not able to get to during the show. I will also say that this fantasy owner was a losing fantasy owner.
I know this because I don't give advice until I hear your team name and your record. In fact, I will begin instituting that here as well. No advice until your team name (PG-13 version if necessary) and your record are stated in the comments.
Caller: Felix Jones vs. New York Giants or Trent Richardson vs. San Diego Chargers?
Me: Trent Richardson.
Caller: I worry about his injury and if he'll be banged up.
Me: You're kidding me.
Caller: What?
Me: You are thinking about starting Felix Jones and all of the sudden you are Mr. Anti-Banged-Up Player? Trent Richardson was reported officially by the Cleveland Browns as a more involved participant in practice this week for one. For two, name one time during any significant span of Felix Jones' career that he has not either been on the sidelines or playing through some sort of ailment.
Caller: So, Richardson?
Me: Can you name one time?
Caller: OK. Richardson. I'm switching him out.
Thank goodness he did. Thank goodness he called and had someone talk him out of benching an elite weapon over a "safer" backup. A backup in position to start with a history of fantasy bed-wetting that cannot be cured by the thickest plastic sheets.
This guy's mind wasn't working right because he was playing scared, and you just can't. You can't right now.
There are moves to be made and things to be done, but this is the bedrock and foundation.
Whether you are winning or losing in your league currently, I would suggest adopting this philosophy, as it is a winning one down the stretch.
My draft methodologies change, but the season always stays the same. I picture it in my head like a map. I operate in a conservative and observant fashion early on, only offering very, very lopsided trades and hoping to land a lunker.
I have found it successful to open up significantly right about now. Right after Week 8. It's a big week. If you look at the psychology of the game, and the 16-week season with impending trade deadlines, things are getting intense. How many trades have gone down in your league this week? It's more than usual, because this is just how this thing works.
Our future selves will look back at these late-season, "moving day"-type moves as the ones that made or broke our fantasy seasons, but you have to make them. If you have ever followed a poker tournament, you know that moving day comes about three-quarters of the way in, and strategically is the most opportune time to "get hot."
It works in the NFL, too. Ask the New York Giants, most recently.
2. Work the Waiver Wire Like Crazy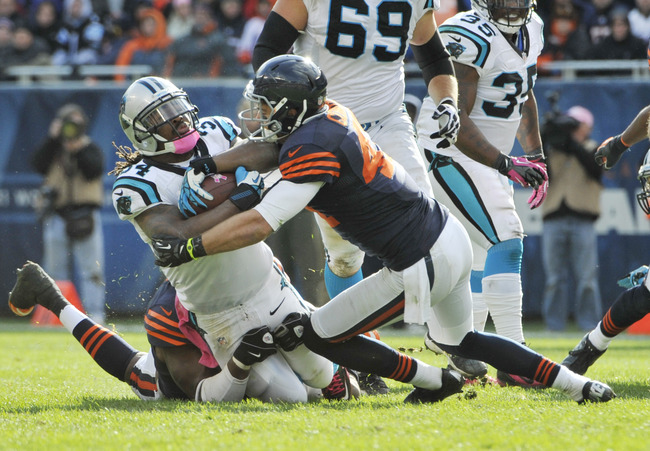 David Banks/Getty Images
If you have been slacking in the prospective personnel game, the teams with owners who haven't in your league are surely winning. I can guarantee you that much. The fantasy draft only does so much for a team.
Granted, in 2012, owners drafting from positions 1-3 were playing with a stacked deck when you look at the way the draft fell. If you need evidence of this, go look at the team in your league who rosters Arian Foster, and look at its record.
The first pick resulted not only in owning the best player in fantasy, but also in being in position to seemingly take advantage of values at the most critical turns through the first five rounds.
Washington Redskins RB Alfred Morris is another common thread of success among fantasy rosters, and represents the nail I am trying to drive in with my ideological fantasy hammer here.
Morris was a get-out-of-jail-free card for those who picked him up early when possibly skimping on RB talent early. All of the sudden, Alfred Morris owners had an RB1 on their hands. Smart Morris owners packaged RB depth to upgrade at other positions on their starting roster and are likely among your league's elite at this point as well.
These things add up. Is DeAngelo Williams still on your roster, sucking it up on your bench? If so, ask yourself: "Why?"
I'll tell you why. You are scared, and you are breaking rule No. 1. Have you even started Williams in 2012? Of course you haven't except maybe one time on another's bye week. Which turned out terribly. You have been holding him like some old hoarder. Williams has made season-killing, bed-wetting messes in every game in which he could serve as a bye week fill-in after appearing serviceable in Weeks 2-4.
Quit playing scared. We are at moving day. Players like Williams are the worst. They are the fantasy version of Tony Romo. Just good enough every now and then (and historically) to trick you into hanging on... just to disappoint you when it matters.
Again, these things add up. Take out the garbage on your roster and free up some space to start playing the free agency game. As NFL some teams begin to tank, they will turn to younger, developmental players and use this time to bring them into their respective systems once all playoff hope is lost. We see it every year. NFL GMs who know the season is lost want to see their future talent in real-game situations, and they will take their opportunity to do so.
3. Emerging WR Adds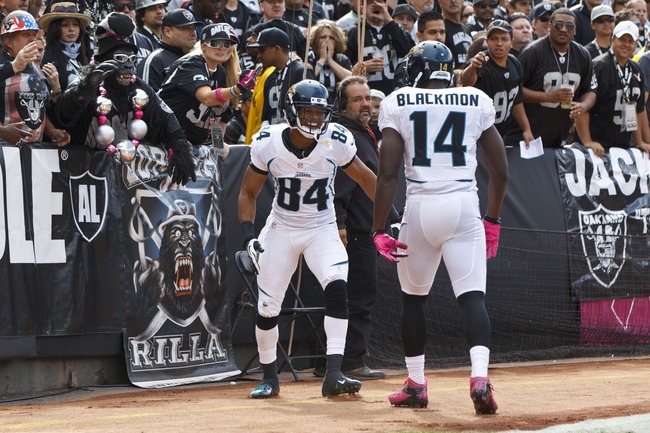 Jason O. Watson/Getty Images
Titus Young Sr. and Ryan Broyles
Living in Austin and having covered numerous Big 12 events, I have seen what former Oklahoma Sooner and Detroit Lions rookie WR Ryan Broyles can do in all too many ways. I have been a huge fan of his NFL prospects for quite some time.
As an NFL reporter, I have heard the same things many people have. I heard Dave Richard of the Pro Football Writers of America and CBS Sports talking about it just today on Nathan Zegura's Sirius XM Fantasy Radio Show.
Our shared thoughts in my words: Titus Young Sr. is, and always has been, a character concern.
We have even seen this "off-the-field" worry translate on-field as recently as this very season. Rookie CB Janoris Jenkins of the St. Louis Rams got up in Young Sr.'s dome so bad in Week 1 that Young Sr. almost got the boot for punching him.
This kind of malcontent needs either an outspoken veteran presence, or a significant spotlight in order to shape up and play to his potential.
With the loss of veteran No. 2 WR Nate Burleson, it has become obvious that Young, Sr. will fill the void, and this is a role in which he is finally, no doubt, happy and motivated. I would roster Young, Sr. over Broyles, and consider Young, Sr. to be the No. 1 waiver pick up of Week 9.
No. 2 in the WR category is pretty evenly split between Ryan Broyles, who steps into an increasingly involved "No. 3" role in Detroit, or:
Cecil Shorts, WR Jacksonville Jaguars: He was doing it before he took Laurent Robinson's job, and he keeps doing it now, just in a much more consistent fashion.
I have rostered Shorts in every league I can, and have actually started him in two-straight winning games for one previously-losing team. These little things add up.
Shorts is clearly Blaine Gabbert's No. 1 WR and Blaine Gabbert, while horrible in fantasy, is developing as an NFL quarterback. This translates to the value of his WRs before it does to him.
4. Follow These 15 People on Twitter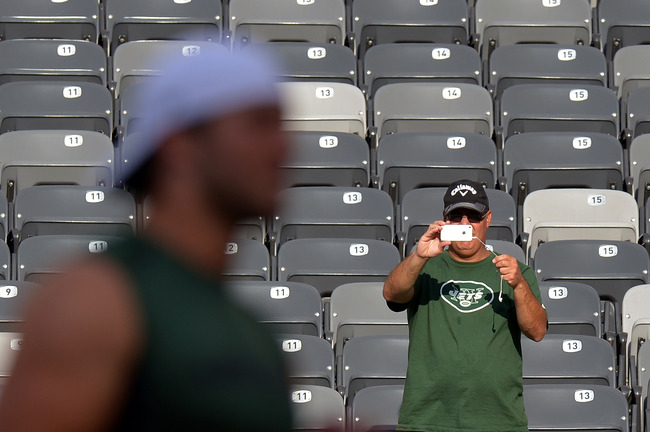 Drew Hallowell/Getty Images
Some people actually do this for a living, or at least spend far too much time analyzing this stuff.
Either way, take advantage of their insight on your Twitter feed so the latest and most forward-thinking news is on your mind.
These are my personal top 15 fantasy football follows on Twitter:
(in no particular order)
FantasyTaz: Fantasy veteran and perennial Twitter host of all-star round table podcast discussion. He thinks about this stuff much more than you do.
RumfordJohhny: Founder of @2MugsFF. The only person on twitter who can recommend a beer pairing for the fantasy championship his insight leads you to.
Allie Fontana: As soon as news breaks, Allie Fontana seems to always have the nose for the story from a fantasy angle.
Dave Richard: One of the fantasy minds I respect most. An NFL mind first, and a fantasy mind second.
Sigmund Bloom: FootballGuys Senior Writer and NFL Draft Lead Writer here at B/R. Honestly, he is the fantasy community's Godfather.
Late Round QB: The epitome of a winning fantasy football contrarian, offering intriguing (and often controversial) views and insight.
Chris Wesseling: Always the first to bat with analysis regarding breaking player news for the Rotoworld Team.
Mike Clay: Like many at PFF, an account I love to follow. Accountant by day, keeper of fantasy knowledge by..well...day, as well. I'm not sure he really has any sort of accounting day job.
Joe Owens: RosterWatch and Pro Football Focus Writer who is a great resource for daily league analysis as well as general fantasy insight.
Brian Quinlan: Angry rants and over-the-top gloating from a fantasy mind who's mock-draft-meter during the Summer knows no limits.
IDPwithBee: The supreme owner of fantasy IDP knowledge on the Twitter-sphere and a fun guy to follow.
Chet Gresham: The Fake Football founder and spitter of general words of truth.
Fantasy Douche: Distinguished author and man of many words. He is Twitter's fantasy moderator.
Alen Dumonjic: More of an analyst than a fantasy guy, but his positional breakdowns are invaluable in scouting individual opponents for your fantasy starters.
Jeff Ratcliffe: A man who knows his beers, his dynasty leagues, his IDP leagues and some kind of crazy leagues that we don't even know about yet. Ref leagues, who knows?
5. Best Fantasy Matchups for Must-Win Situations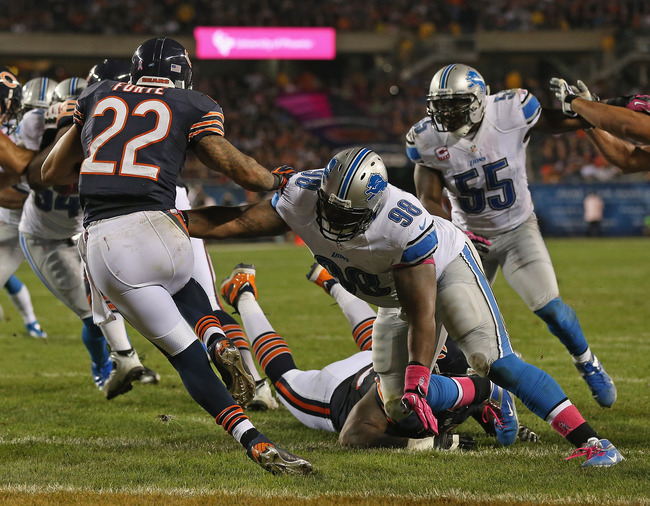 Jonathan Daniel/Getty Images
These are the best fantasy matchups for must-win situations.
Top 5 RB Matchups For Week 9
1. Houston Texans RBs vs. Buffalo Bills: Arian Foster owners rejoice. Those in desperate need, take a look at Justin Forsett, as Ben Tate seems very iffy to play. This horrid run defense leaves enough fantasy production to go around.
2. Philadelphia Eagles RBs at New Orleans Saints: Expect a LeSean McCoy monster and a possible Bryce Brown TD swindle.
3. Chicago Bears RBs at Tennessee Titans: Matt Forte will go off, and Michael Bush owners should take note. Despite minimal snaps, Bush is a much more viable Week 9 option than he has been previously at flex.
4. Cleveland Browns RBs at Baltimore Ravens: Get Trent Richardson in your lineups and leave him there.
5. Miami Dolphins RBs at Indianapolis Colts: Expect a bounceback game from Reggie Bush, but take note of one thing: In Week 8, second-year, second-round pick Daniel Thomas was in on two-thirds of offensive snaps, and had a pretty good fantasy day, while Bush was only in on one-third. A bit disconcerting for Bush owners, and a good sign for owners seeking RB help, as Thomas may be available on your waiver wire.

Top 5 WR Matchups For Week 9
1. Philadelphia Eagles WRs at New Orleans Saints: If Michael Vick is going to have any kind of going out party, this is the kind that includes fireworks. That is good news for these WRs. It is good news for any offensive player facing the Saints currently. They are simply awful defensively.
2. Carolina Panthers WRs at Washington Redskins: Brandon LaFell is trending the right way and Steve Smith will be in most starting lineups.
3. Pittsburgh Steelers WRs at New York Giants: Owners of Antonio Brown: Don't do anything drastic, but hope for a touchdown. Hope for a touchdown really hard.
4. San Diego Chargers WRs at Kansas City Chiefs: Last week's big drop was enough to make any owner feel like dropping Meachem, but I would not know. I would never roster him anyway. Something tells me he has a "make up game," however. Roll with Malcolm Floyd as usual.
5. Oakland Raiders WRs at Tampa Bay Buccaneers: Denarius Moore is the ultra-flex and a sick man. Denarius Heyward-Bey is coming on, and despite what some may think, Carson Palmer is a QB capable and willing to sling the ball around. Love both in this matchup, and keep an eye on Juron Criner for a few back corner end-zone fade looks. He has been seeming to come in on those and it will pay off one day soon.
Good Luck in Week 9 my friends.
Keep Reading