NFL Week 9 Predictions: Latest Odds and Picks Against the Spread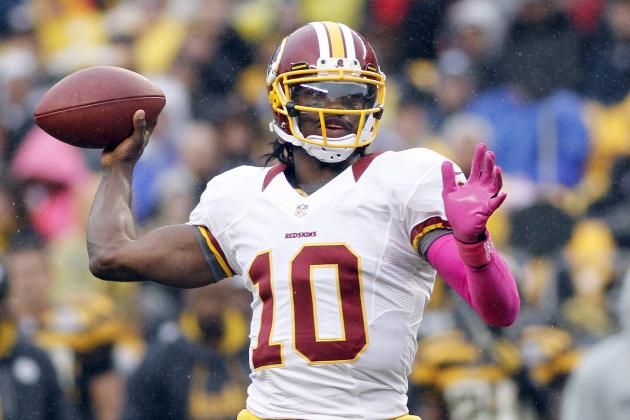 Justin K. Aller/Getty Images

It's a simple fact in the NFL world: Many people are looking to bet on games. That's as true in Week 9 as it is in any other week.
Like any other week, Week 9 offers its fair share of intriguing matchups and close calls. It also offers some pretty easy decisions—easy bets.
There's no such thing as a guaranteed bet, but some are much more certain than others. Let's take a look at both the easy ones and the stumpers.
All spreads are courtesy of footballlocks.com.
Begin Slideshow

»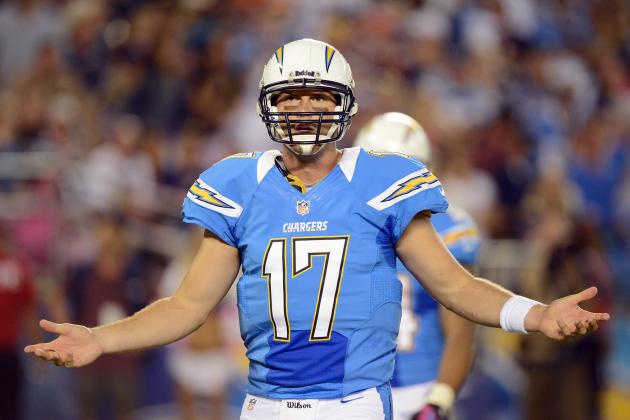 Harry How/Getty Images

The Chargers have been awful as of late. Of course, the Chiefs have been too, but San Diego has really struggled, giving Cleveland just its second win last week.
An eight-point spread offers some room for flexibility. With how poorly the Chargers have played, Kansas City could be in line for a rebound game here.
When there's a spread this big against a team as bad as San Diego, go with the underdog. Even if that underdog is the Chiefs.
Pick: Kansas City Chiefs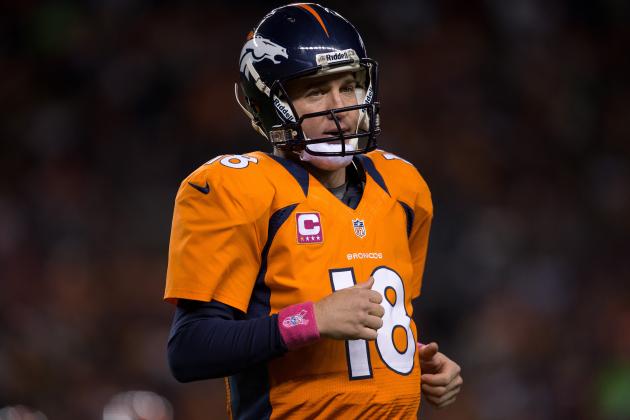 Justin Edmonds/Getty Images

Neither of these teams is anything extra special, but there is one defining difference.
The Broncos have Peyton Manning.
Even if Manning isn't quite the player he used to be, he's still a premier player capable of winning games by himself. Cincinnati's defense will give him some opportunities as well.
This could be a close game, but when in doubt, side with a Manning. Especially when the spread is only 3.5 points.
Pick: Denver Broncos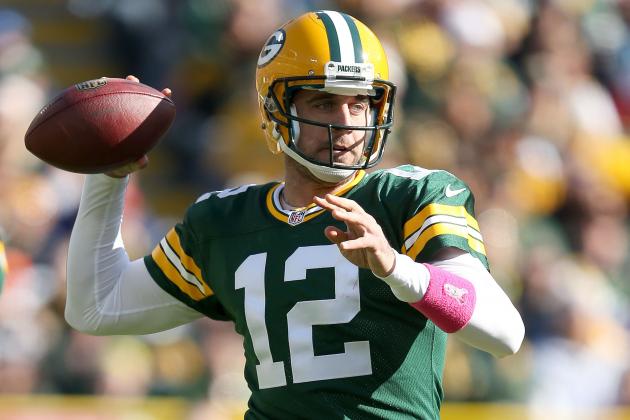 Andy Lyons/Getty Images

Green Bay gotten off to a slow start this year, but they've been rolling as of late. Also, the Cardinals have been terrible over the same stretch, losing their last four games.
However, 11 points is a pretty big spread. The Packers haven't won by 11 in several weeks, and they face the NFL's No. 4 pass defense in Arizona.
Green Bay will almost certainly win this one, but they may not cover the wide spread.
Pick: Arizona Cardinals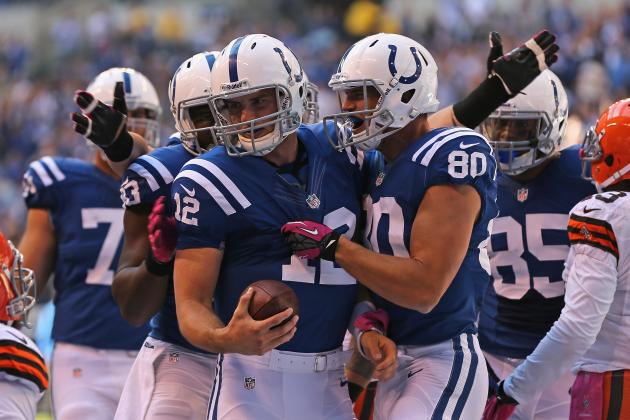 Jonathan Daniel/Getty Images

This game could go down to the wire. Indianapolis is lucky to face a weak passing defense just as Miami faces a terrible rush defense. The teams' strengths play against the other's weaknesses.
If it weren't for the 2.5-point spread, Miami would be the pick here. However, even a spread that small makes a difference and confuses the situation.
In the end, the Dolphins' more complete attack will make the difference and win them the game. The Colts remain too one-dimensional.
Pick: Miami Dolphins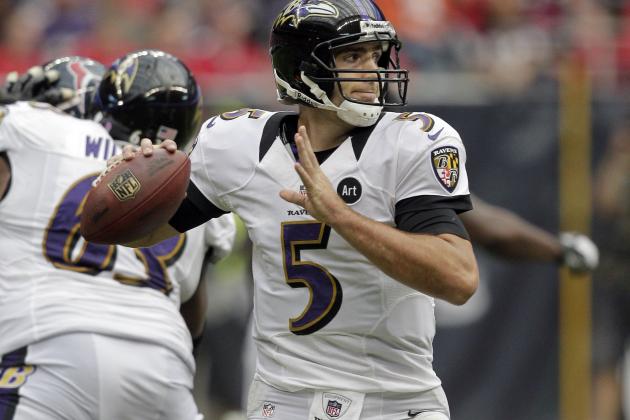 Bob Levey/Getty Images

This is as easy of a pick as there is in Week 9. Though the Browns have been on a bit of a roll (for them, that is), the Ravens should dominate.
Baltimore's rushing attack will likely face little resistance—actually, it's passing attack won't either. And despite its struggles, the Ravens' defense is still more than good enough to stop Cleveland's offense.
Playing in Cleveland, Baltimore should be able to cruise to an easy victory. The weak spread here makes no difference.
Pick: Baltimore Ravens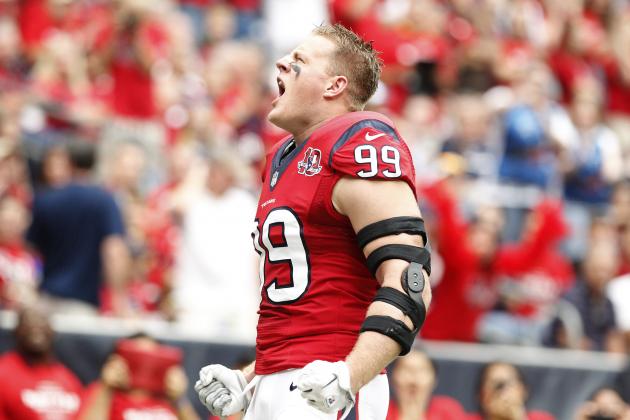 Thomas B. Shea/Getty Images

Perhaps the best team in the NFL, Houston should be able to beat a weak Bills team. The problem lies in the large point spread.
Even a contest as one-sided as this one can struggle to reach 10-point difference. However, the Texans are so superior to Buffalo that they should be the pick.
The Bills' offense likely won't be able to get much done, and Houston should run at will while mixing in an effective passing attack. Look for the Texans to win big.
Pick: Houston Texans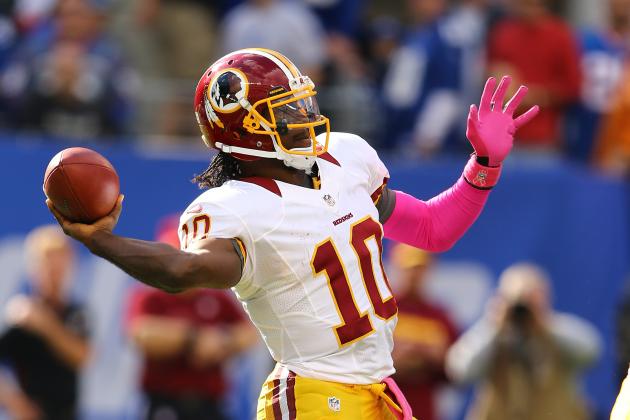 Al Bello/Getty Images

Carolina's offense has disappointed all season, and its defense isn't good enough to contain Robert Griffin III. This one should go to Washington.
The Redskins' defense certainly isn't some force to be reckoned with, but the Panthers simply haven't been able to move the ball like they did in 2011. In a battle between two bad defenses, the better offense wins.
Washington is even working as the underdog, so they have three points of flexibility. This is a pretty easy call.
Pick: Washington Redskins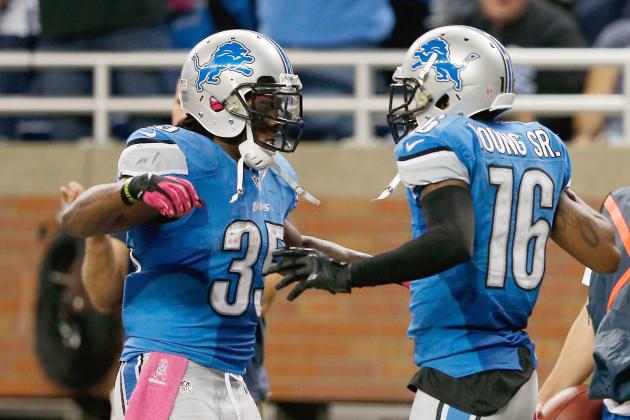 Leon Halip/Getty Images

Though Detroit has struggled, the team is significantly better than Jacksonville, which is arguably the NFL's worst team. The Lions are the clear favorites here.
Detroit has still passed quite well in 2012 and will be going up against a below-average defense here. The Jaguars' only threat against the Lions is Maurice Jones-Drew, who will miss the game with a foot injury.
This isn't a matter of the Lions being so good, it's more the Jaguars being so bad. There is more than a 3.5-point difference here.
Pick: Detroit Lions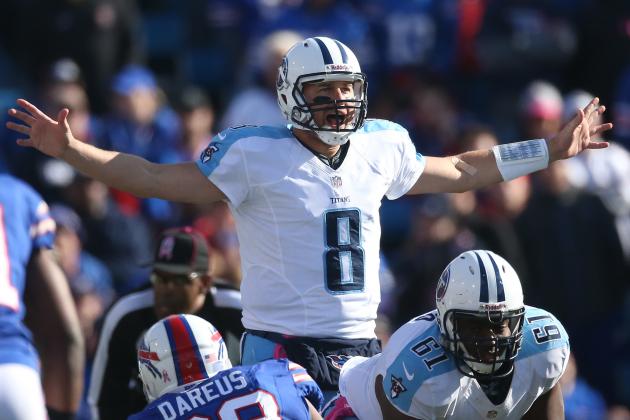 Tom Szczerbowski/Getty Images

Throughout 2012, Chicago's defense has been impeccable. Neither Tennessee's offense nor defense has been near that status.
Though the Titans have moved the ball some as of late, they will struggle to do so against the Bears. The team's defense may be able to contain Chicago somewhat, but it won't be enough.
This is a situation in which one dominant unit makes the difference. The Bears have leaned on their defense all year long, rising to a 6-1 record, and this game will be no different.
Pick: Chicago Bears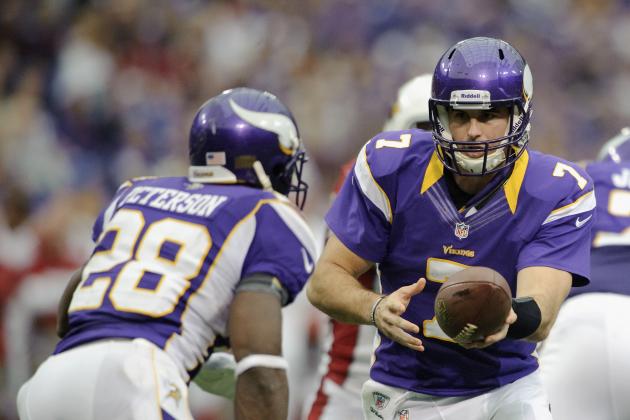 Hannah Foslien/Getty Images

The Vikings and Seahawks are incredibly similar teams, nearly identical in many team statistics, including pass defense, run offense and pass defense. This is a tough call to say the least.
The decision-maker is the spread. When teams are so closely aligned, the spread is the difference. A five-point spread isn't a small one either.
If you're simply choosing a winner here, this is tough, but the Seahawks are probably the right call, given their home-field advantage. With the points in the picture, take the Vikings.
Pick: Minnesota Vikings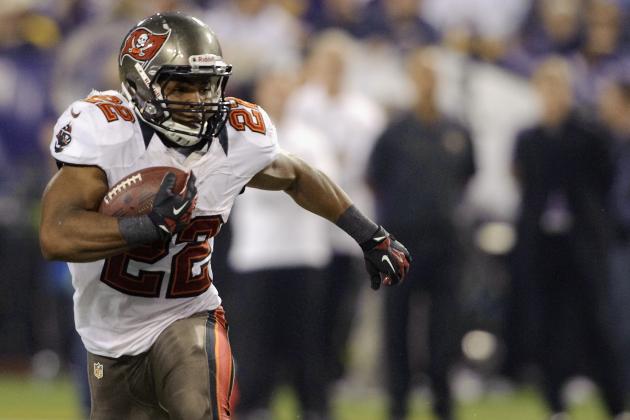 Hannah Foslien/Getty Images

Here we see two pretty terrible teams go head to head. The difference, as is often the case, is the ground game.
The Raiders and Buccaneers match up fairly evenly in many ways, Both teams are good against the run and not so good at passing the football. However, Tampa Bay is considerably better at running the ball.
In all honesty, this game could go either way. The difference in rushing attacks and the point spread make the Buccaneers the better pick, though.
Pick: Tampa Bay Buccaneers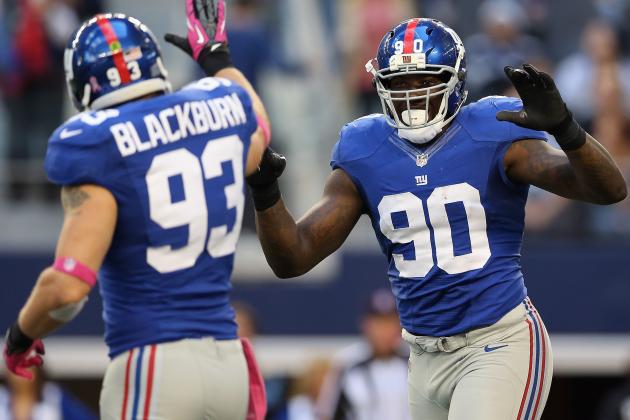 Ronald Martinez/Getty Images

The best way to attack the Giants is a well-balanced offensive approach. Unfortunately for the Steelers, Pittsburgh has almost zero rushing attack.
New York's defense matches up well with the Steelers' offense. The Giants don't have to worry too much about the run, and their pass rush should dominate Pittsburgh's weak offensive line, getting to the easily-started Ben Roethlisberger.
Two good teams are playing here, but the Giants match up better. The three points isn't significant enough to make a difference.
Pick: New York Giants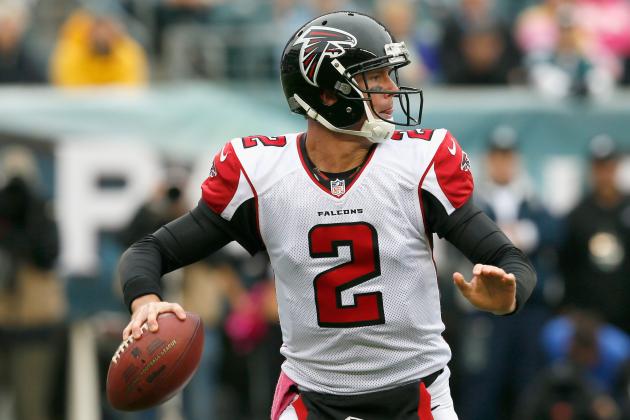 Rob Carr/Getty Images

In all honesty, the Falcons should be favored by more here. The NFL's only undefeated team is clearly better than Dallas is and should, in theory, coast to an easy win.
However, the Cowboys have a legitimate shot. Dallas' elite pass defense matches up well against Atlanta's pass-heavy offense. Unfortunately, Dallas faces the same issue on offense.
The game will likely come down to Tony Romo. If Romo can avoid mistakes, the Cowboys just might win. That seems unlikely, though.
Pick: Atlanta Falcons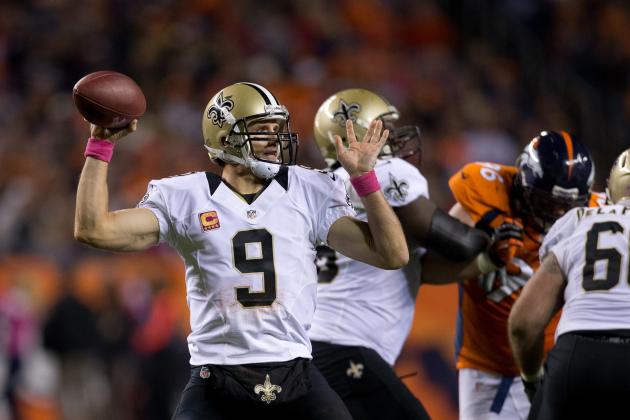 Justin Edmonds/Getty Images

If the Eagles attack this game with a logical game plan, they should win. It's impossible to know if that will happen, however
Philadelphia simply needs to give LeSean McCoy the ball, and the team will come out on top. If they don't, expect the Saints' dominant passing attack to win the game.
For now, we'll give Andy Reid and Marty Mornhinweg the benefit of the doubt. The 3.5 points don't hurt matters either, as this game could be a real nail-biter.
Pick: Philadelphia Eagles