Power Ranking the NBA's Best Spark Plugs Off the Bench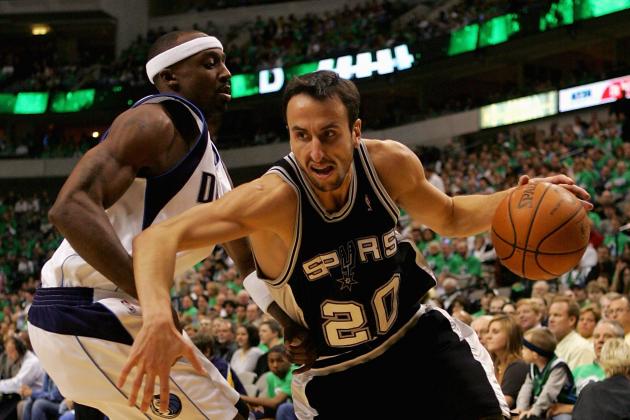 Ronald Martinez/Getty Images

With James Harden now headlining the Houston Rockets, the race for NBA's best off-the-bench spark plug is on.
Few role players enjoy the media attention and popularity of these 10 players.
Whether they are offensive-minded or contribute in several categories, their potential for gaudy numbers and highlight-reel plays make them relevant.
But, like with any facet of the game, a hierarchy exists among these combustible players.
Some are only one-dimensional players who can shoot or slash their way to double-digit outputs, and lack the all-around skill to consistently see meaningful minutes.
Others possess a diverse offensive portfolio, but their lack of attention on the defensive end keeps them relegated to their club's second unit.
Finally, there are a select few who are NBA starters masked as reserves. They may not open the evening's proceedings, but rest assured they will be around for the finale.
Begin Slideshow

»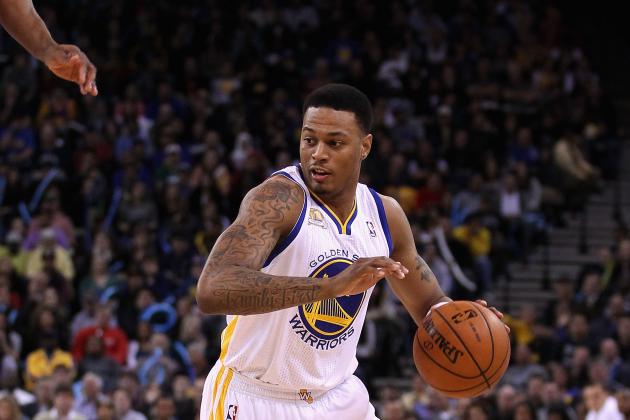 Ezra Shaw/Getty Images

Rush used his first season with Golden State not only to remind everyone why he was a lottery pick in 2008, but to nearly remove his name from this list after strong consideration for coach Mark Jackson's starting five.
The Kansas product is the atypical spark plug, as he often saves his best moments for the defensive end. That said, Rush has enough in his offensive arsenal to make him a legitimate spark plug.
His 45.2 percent success rate from three-point land may suggest that he's simply a spot-up shooter, but that grossly underestimates his ability to beat defenders off the dribble and finish plays at the basket.
The playoff-hopeful Warriors have assembled a strong cast of shooters and passers, but Rush is one of the few players on the roster who can maneuver his way to the rim.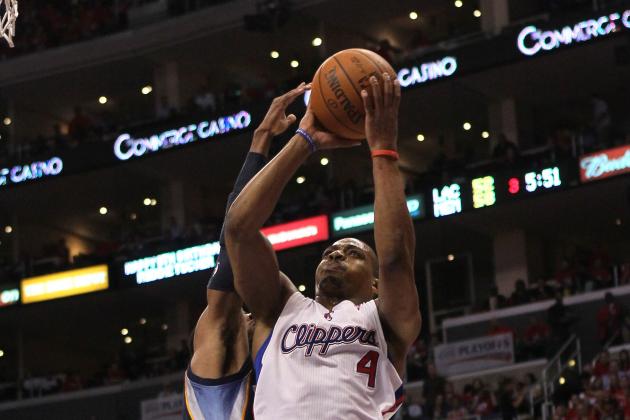 Stephen Dunn/Getty Images

But he's such a proficient scorer, Foye has actually started more games than he's come off the bench in (214 games as a starter compared to 176 as a reserve). This season, however, the seven-year vet finds himself behind Gordon Hayward on the Jazz depth chart.
Like most NBA spark plugs, Foye holds his own from the perimeter (36.6 percent for his career). But his ability to both play off-the-ball and run the point in spurts keeps him on the floor despite his lackluster defense.
Foye's three-point threat should help spread the floor for Utah's bigs to operate and his similarities with starting point guard Mo Williams could earn him major minutes on Williams' off nights.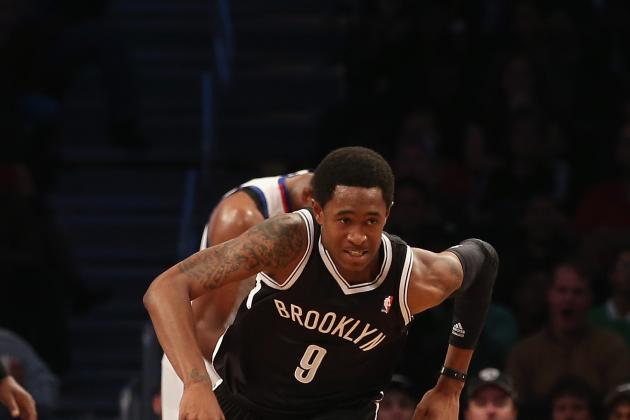 Bruce Bennett/Getty Images

Stefan Bondy of The NY Daily News reports that Brooks may have lost his assumed position as Brooklyn's sixth man. But the upside and talent disparity between Brooks and his main competitors (Andray Blatche and C.J. Watson) should make that a non-story a few weeks into the new season.
With the offseason acquisition of Joe Johnson and Gerald Wallace penciled in at the 3, Brooks may need a rash of injuries to even approach the 29.4 minutes he averaged in his rookie season.
Brooks is a volume scorer, as evidenced by the 11.4 average field goal attempts he needed to reach 12.6 points per game last season, but that's far from a rare quality for these instant-offense types.
Nonetheless, the 24.6 points per game he averaged as a senior at Providence suggest just how effective he can be, even if he is not particularly efficient.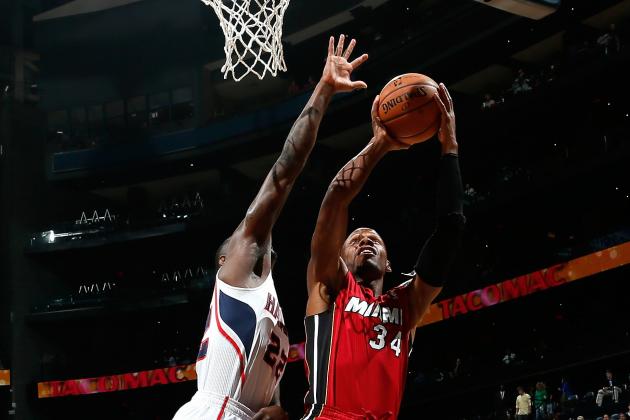 Kevin C. Cox/Getty Images

Allen didn't wait long to make an impact on his new club, converting on five of his seven field-goal attempts en route to a 19-point debut in Miami's win over Boston.
He also showed why this could be more the norm than simply a great game as the season progresses.
With LeBron James seemingly demanding a double-team every second he's on the floor, Allen becomes the ultimate space creator in coach Erik Spoelstra's offense.
The league's all-time leader in three-pointers made is capable of converting looks anywhere along the three-point line, but Allen's basketball IQ combined with the playmaking skills of James and Dwyane Wade should make Allen a deadly corner threat, both out of the half-court offense and in transition.
While his minutes may fluctuate as Spoelstra works to define the roles on his positionless roster, Allen's three-point shot will be a constant threat for the season's duration.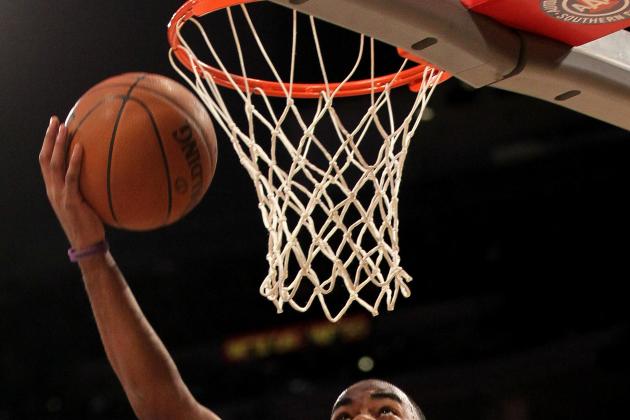 Stephen Dunn/Getty Images

After starting just 17 of 119 games with the New Orleans Hornets over his first season-and-a-half, Thornton started 74 of his 78 games in Sacramento and enjoyed his most productive stretch of NBA basketball.
But with Tyreke Evans moving to the shooting guard position, Thornton is once again relegated to the second unit.
Still, don't expect coach Keith Smart to forget who his top scorer was last season.
Thornton is capable of finding his teammates, but he's most effective finding his own shot, as illustrated by his 18.7 point per game average last season.
Sacramento's backcourt is both streaky and a work in progress, so any drop in production for Thornton should be negligible.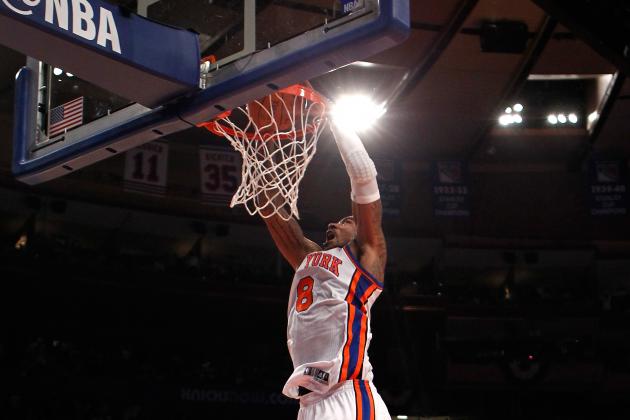 Jeff Zelevansky/Getty Images

On the surface, Smith appears capable of handling a much larger role.
He has the handles to consistently break down his defender and the strength and athleticism to finish plays above the rim. He is also a capable three-point shooter (36.9 percent for his career), a solid passer (2.0 assists for his career) and a pesky defender (1.5 steals per game in 2011-12).
But his struggles for consistent minutes (he's averaged over 25 minutes in three of his eight NBA seasons) largely stems from his poor decision-making and low basketball IQ. Smith has never met a shot he didn't like, nor encountered a contested driving lane that he wouldn't attack.
His quick trigger both highlights his ability as an instant offensive threat and keeps him out of the starting lineup.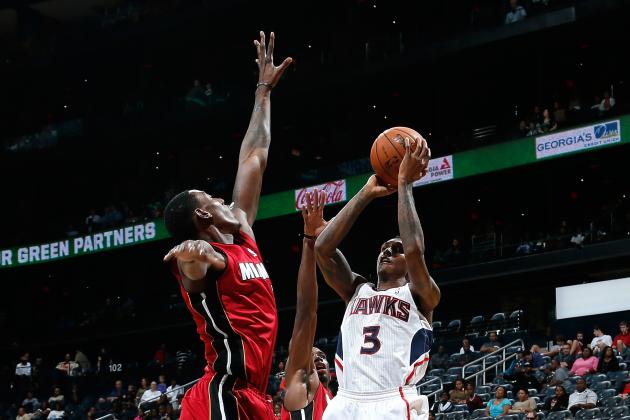 Kevin C. Cox/Getty Images

A former preps-to-the-pros prodigy, Williams enters 2012-13 with hopes of improving upon his breakout 2011-12 campaign.
After leading the 76ers in scoring in 2011-12 (14.9 point per game) despite not starting a single game, he signed a four-year, $21.4 million contract with the Hawks over the summer.
The fit couldn't be better for either party.
With former face of the franchise Joe Johnson now in Brooklyn, Atlanta needed to find a perimeter player capable of creating his own shot and spreading the floor for Al Horford and Josh Smith.
As for Williams, his competition for backcourt minutes is minimal (Anthony Morrow, John Jenkins) and he is still playing with a roster full of guys ready to run the floor with him.
If he leads his team in scoring again this season, that's not a great sign for Atlanta. But his versatile attack should keep him in or around their top three.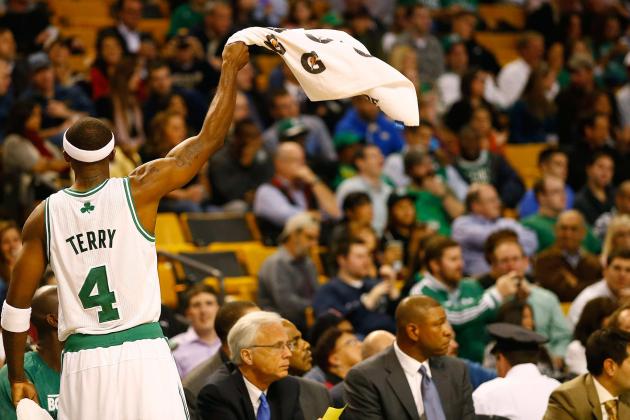 Jared Wickerham/Getty Images

After spending the past eight seasons with the Dallas Mavericks, Terry signed a three-year, $15 million contract with Boston.
The Celtics should offer Terry a lot of the familiar and a bit of the new.
A veteran-laden team with championship aspirations seems like the only appropriate setting for a player sporting a tattoo of the Larry O'Brien trophy on his right arm.
He won't need to take on quite as much scoring as he did in Dallas, and realistically, he won't have the amount of opportunities to do so. But when his scoring chances do come around, they should bring an increase in quality looks.
Rajon Rondo will quickly figure out where Terry likes to get his shots, and Terry should see less defensive attention when sharing the floor with Paul Pierce and Kevin Garnett.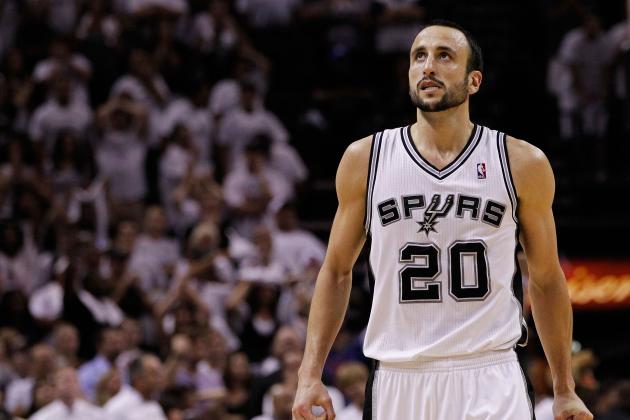 Tom Pennington/Getty Images

It almost seems wrong to cast Ginobili as just a spark plug.
After all, when healthy, the guy is one of the better all-around players in the league.
But health has been an issue in recent seasons for Ginobili. He missed 32 games in the shortened 2011-12 season, and opened this season with two DNPs due to back problems.
Like any player who has spent years under Gregg Popovich, Ginobili uses a combination of smarts and raw ability to increase his overall level of play.
Popovich has found the right fit utilizing Ginobili as his first option off the bench. Ginobili's ball-handling and vision allow him to run San Antonio's offense, while his outside stroke and plus-handles force defenders to pick their poison.
He may not have some of the gaudy points-per-minute numbers thanks to his extended court time, but he is a barrage of points waiting to happen and has a keen sense for finding buckets when the Spurs need them the most.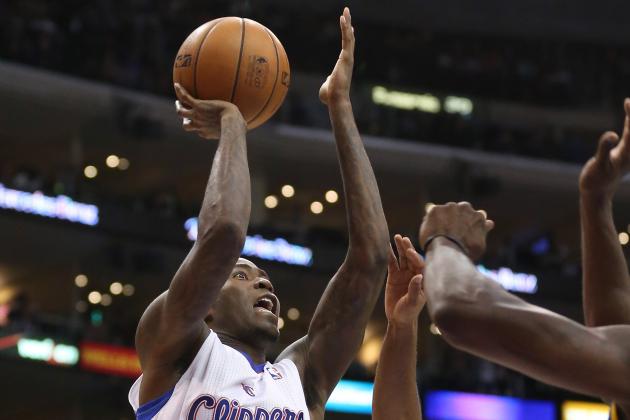 Stephen Dunn/Getty Images

The fact that Crawford is one of just four players in league history to score 50-plus points in a game on three different teams is as impressive as it is telling.
It's impressive in that it speaks to the 32-year-old Crawford's ability to adapt his scoring ability to any offensive system. He has played for six different franchises in his 12-year career and has averaged 14 points or better at each one of his stops.
There is simply nothing he cannot do with a basketball in his hands. He may have the best handles of any combo guard in the NBA and is a smart enough player to initiate the offense when needed.
His range extends well beyond the three-point line (34.8 percent), and he has always enjoyed the ability to get himself to the free-throw line, where he paced the league in 2011-12 at 92.7 percent.
But the fact that the Clippers are Crawford's fifth different team since 2008-09 suggests just how replaceable he is considered by league executives. His shooting percentage is hardly a standard of efficiency (41 percent for his career) and he can go through stretches where his defense is nowhere to be found.
Still, his offensive skill level is so great that he managed to claim the 2009-10 Sixth Man of the Year award.