WWE Divas: Top 15 Divas Halloween Costumes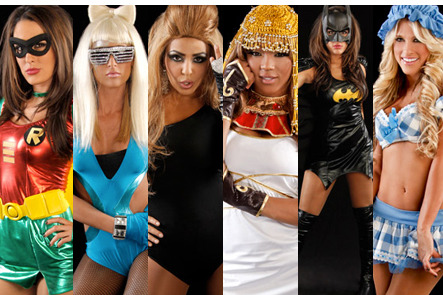 diva-dirt.com
Like eggnog on Christmas or Turkey on Thanksgiving, WWE Divas in costumes is an annual tradition that best embodies that spirit of Halloween—gorgeous women in skimpy outfits.
Though this year may lack a Divas battle royal, the stage where Divas flaunt their lovely outfits, there are plenty of past outfits to admire.
Both creative and appealing, WWE Divas sure know how to express their imaginative side through the use of costumes.
Begin Slideshow

»
wwe.com
Donning the gear of a Native American princess, Diva Mickie James looks ready for battle.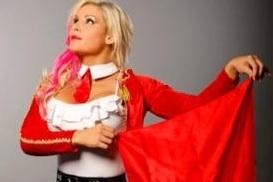 wwe.com
Inspired by the fancy-dressed men of Spain, the Canadian Diva Natalya sported this great matador outfit.
A red cape completes the look—I wonder if she is trying to lure the Mantaur in?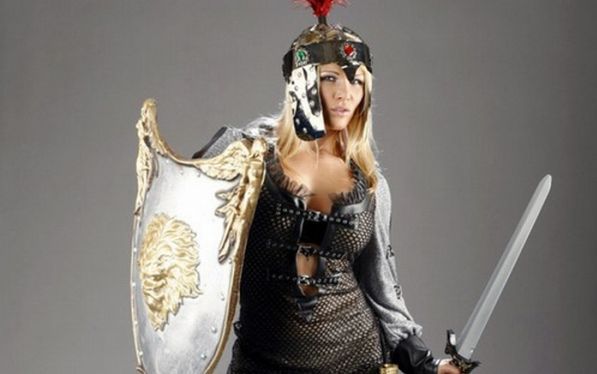 wwe.com
Best known as the "Glamazon," Diva Beth Phoenix sported this great warrior outfit in 2009.
As if the Buffalo native wasn't powerful enough, in her hands she holds a sword and shield—this damsel is certainly not in distress.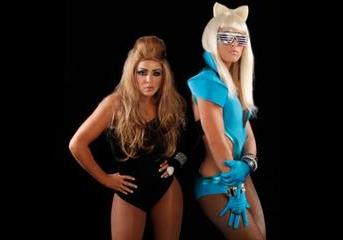 wwe.com
Rocking the Lady Gaga and Beyonce costumes, the ladies of LayCool, Layla and Michelle McCool, took to the stage of the 2010 Divas Battle Royal in this set of awesome costumes.
Both creative and good-looking—a match made in heaven.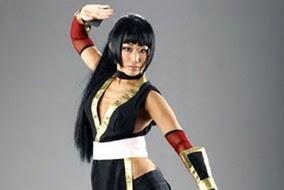 wwe.com
Lena Yada may not have been long with the WWE, but the surfer-model turned WWE Diva sure made good usage of her time with the company by embracing her Japanese heritage with this great ninja outfit.
I have a theory that Lena is still with the WWE and the only reason we haven't seen her is because her ninja skills have gotten better.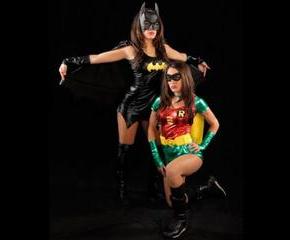 wwe.com
"Holy double vision, Batman!" As if one of them wasn't good enough, during their tenure with the WWE, the Bella Twins made sure exploit the fact that they were twins to come up with great outfits.
During last year's Divas Battle Royal, Nikki and Brie became the Dynamic Duo of Batman and Robin—I wonder how they decided who got to be Batman and who got to be Robin?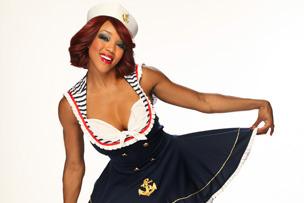 wwe.com
Born by the sea, this Florida native embraced her inner seaman with this lovely sailor outfit.
Not since Donald Duck has anyone else looked so good in such an outfit.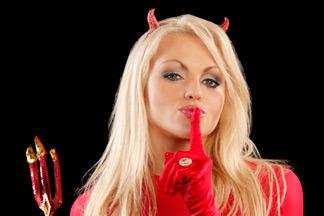 wwe.com
The heelish Aksana has always been up to no good, and during her NXT days, the then-blonde decided that a devil outfit was the best way to show off her inner bad girl.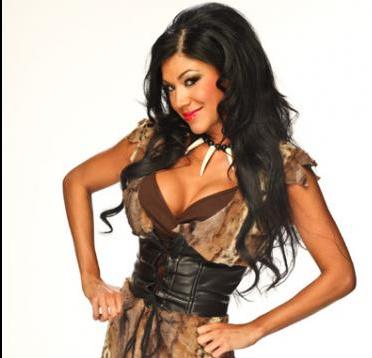 wwe.com
Rosa Mendes is one of those women who could probably pull off any outfit.
She confirmed this theory when in last year's Diva Battle Royal the Costarican beauty wore this great cavewoman outfit.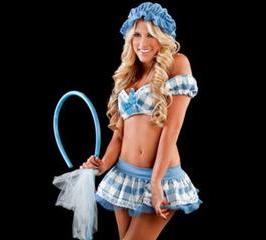 wwe.com
Never before has Little Bo Peep looked so good than when in 2010 Kelly Kelly sported this lovely blue and white outfit.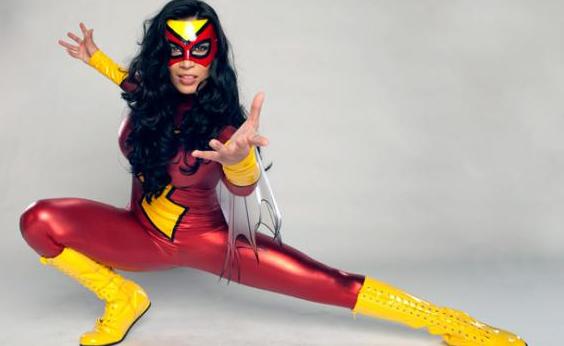 wwe.com
The epitome of flexibility, Melina made sure to show off her amazing skills of body-contorting with this crimson Spider-Woman outfit.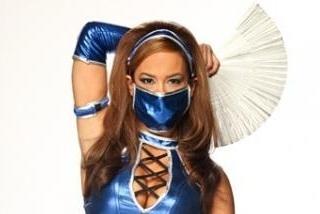 wwe.com
Dressed as the character Kitana from the popular video game series, AJ Lee showed her nerdy girl side with this great costume.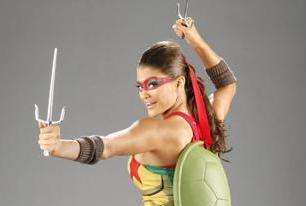 wwe.com
Though many Divas have donned the Ninja Turtles costume in the past, none have done it was well as Eve Torres.
Simple in her execution of the concept, a small turtle shell on her back and a pair of green biker shorts sell the whole idea.
The only thing that could make this better is if Eve could get three of her friends to form the entire team.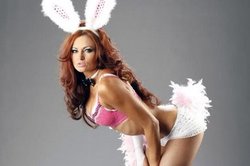 wwe.com
Perhaps one of the most attractive WWE Divas of all time, Maria doesn't need much effort to look good, but even with this simple bunny costume, Maria looks like she could give the Easter Bunny a run for his money.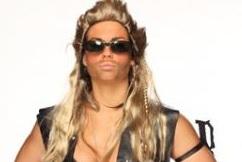 wwe.com
Able to turn Dog the Bounty Hunter into a sexy outfit, the always-charismatic Kaitlyn took to the WWE ring last year with this hilarious outfit.
Perhaps the only thing wrong with it is how good she looks in it, despite the fact that she is dressed as a man.