One Weakness for Each Top-10 Defensive Back Prospect in 2013 Recruiting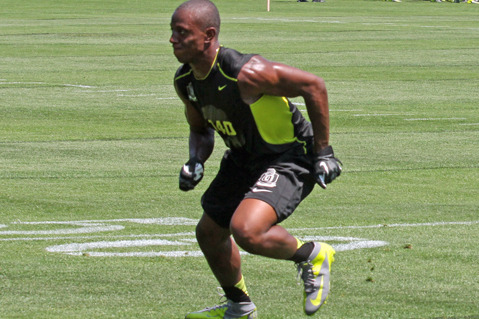 247Sports.com
Today we arrive at the end of our "weakness" series with a great finale: the defensive backs. Finding a good defensive back in today's recruiting is very difficult; that is why many colleges go after the top-flight back-end defenders.
The passing game is more sophisticated, polished and synced up in today's game, and having players to combat that is important to winning football games. These are the top 10 defensive backs in the 2013 recruiting class, and while all 10 are elite prospects, they do come with some weaknesses.
Here is the main weakness for each top-10 DB prospect in the 2013 recruiting class.
Begin Slideshow

»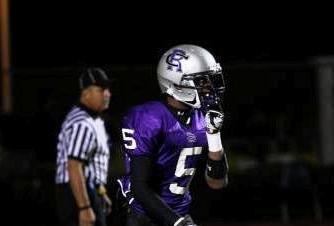 247Sports.com
Goodman is a 6'2", 190-pound safety from Southern California. He is very physical, athletic and speedy on the back end. He has all of the tools you want in either a SS or FS, yet there is a trait in his game that he needs to improve.
Goodman doesn't seem to have good hands and misses a lot of interceptions. He has PBUs to his stats that should be picks.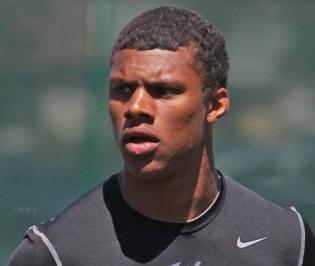 247Sports.com
At 6'2" and 195 pounds, Redfield is very good athlete that can play FS or WR. He shows smooth movement skills on the back end, roams and patrols with range and has excellent ball skills.
He does, however, lack physicality on the field. Redfield seems to avoid mixing it up with blockers in the box and doesn't enforce versus the run as much as some may like.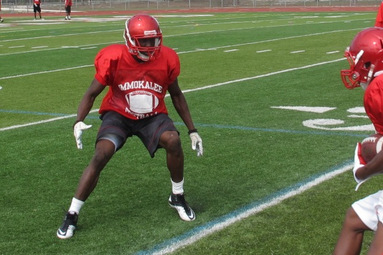 247Sports.com
From Florida, Alexander is a good cornerback that can do a little bit of everything. He's agile and quick to mirror WR releases in man coverage, will come up and hit in run support and has the speed to fly around the field to make plays.
He needs to get bigger and add more bulk to his frame. Even though Alexander is tough and has some strength, at just 175 pounds, he could get thrown around by bigger WRs in college.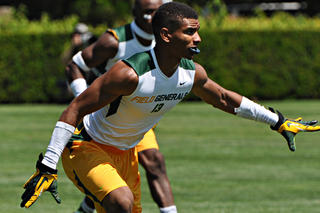 247Sports.com
Willis' best attribute is his potentially biggest weakness: his size. He's already 6'2" and weighs over 200 pounds. I think he wants to stay at CB, but he's probably going to be 6'3", 225 pounds one day, and that's just too big.
His hips will tighten up as he grows and gets bigger, and corners can't be tight hipped by any means. A move to safety may be inevitable.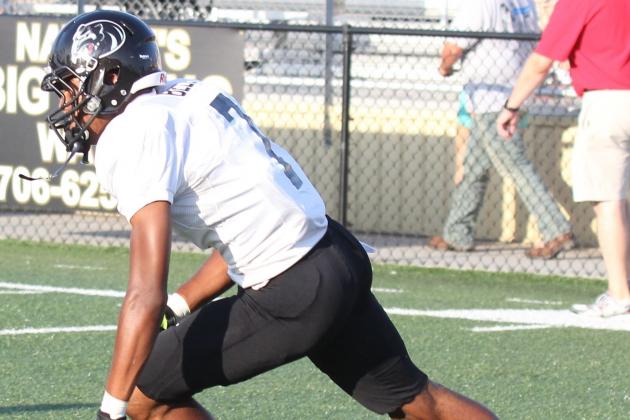 247Sports.com
Bell is one of my favorite players in this class, but I know that I have to stay objective. The 6'0", 190-pound safety prospect, while very talented, does posses some weaknesses to his game.
For starters, Bell tends to get too high in his back pedal, and he loses transition quickness as a result of this. Next, I would love to see him begin to start reading run plays quicker to attack the line of scrimmage.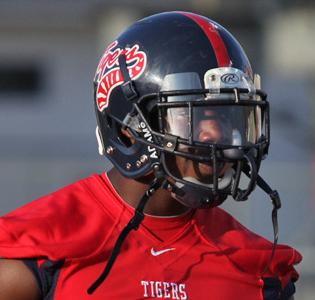 247Sports.com
Conner is a 6'1", 200-pound safety from Mississippi that can play in the box or use his speed on the back end. He's a star in the making and someone who I expect to make a couple of All SEC teams one day.
He needs to work on his coverage awareness in zone. Conner can lose track of who's coming in and out of his range, and that can lead to some completed passes.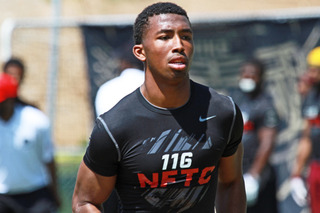 247Sports.com
Fuller is one of the best athletes in the country and has the potential to be a No. 1 CB for a defense. He's committed to Virginia Tech and should develop into a very good man-to-man cover corner.
He will need to work on not wasting steps getting in and out of transitions. He takes too many steps to break on balls, which allows receivers to detach from his coverage and notch receptions.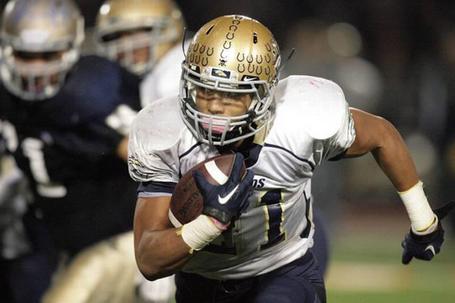 247Sports.com
This is a football player that is athletically and instinctively gifted at 6'1" and over 205 pounds. Cravens can play on all three levels of the field and impact the football game at each one.
He should become a great defensive standout at USC, yet I do worry some about his fluidity in space. Cravens can overrun ball carriers instead of breaking down and also flashes some tightness in his hips when in isolation.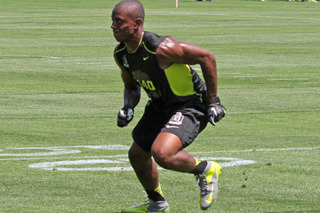 247Sports.com
Woodard has a chance to become a lockdown type of corner at Ohio State. The New Jersey native is 6'0" and over 185 pounds and has wonderful athleticism, speed, technique, quickness and instincts.
He's a fantastic prospect that I like, and I think he just needs to become a better tackler. Once Woodard becomes a better tackler and perfects his wrapping technique to stop leaking yardage on contact, he should be close to complete.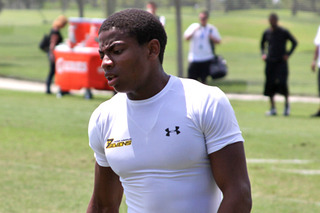 247Sports.com
Hargreaves is as close to a complete CB prospect as we've had in years. He's 5'11" and 185 pounds and combines all of the athletic traits needed for a CB with instincts, awareness, feel, route recognition and anticipation skills.
Finding a weakness for him was tough, but he could stand to refrain from gambling so much every now and then. That's the worst I can find in his game, as watching this guy on tape is almost like watching a CB clinic.
Edwin Weathersby has worked in scouting/player personnel departments for three professional football teams, including the New York Giants, Cleveland Browns and the Las Vegas Gladiators of the Arena League. He spent a year evaluating prep prospects and writing specific recruiting and scouting content articles for Student Sports Football (now ESPN Rise-HS). A syndicated scout and writer, he's also contributed to WeAreSC.com, GatorBait.net and Diamonds in the Rough Inc., a College Football and NFL Draft magazine.