6 Reasons to Be Confident/Worried as Golden State Warriors Begin NBA Season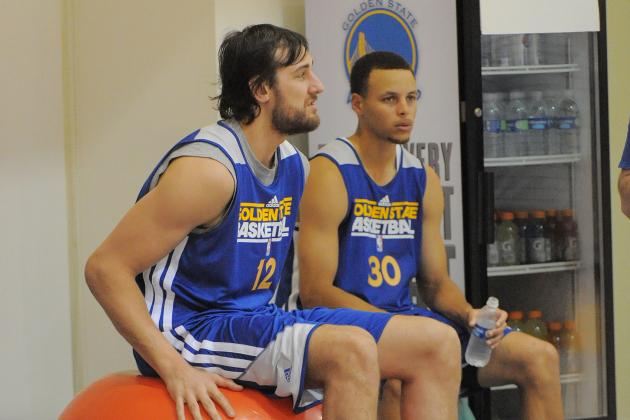 Kyle Terada-US PRESSWIRE

The Golden State Warriors begin the NBA Season with a confidence they haven't had in over 20 years. They have a starting lineup that is competitive and legitimate players to backup those positions.
There is both confidence and worries as they start the season. A playoff spot lurks in the balance if the Warriors players can hold up their end of the bargain. Injury questions will be front and center as their two biggest stars look to transition back to the court.
Andrew Bogut and Stephen Curry are the two anchors that are on the way to hopefully healthy seasons and a transformation away from the undersized and specialized lineups. The potential is very high with all of the moves made over the summer by GM Bob Myers.
Warriors' fans are definitely confident with the new squad, but they also share some major concerns. Let's take a closer look at what is on the fans' minds.
Begin Slideshow

»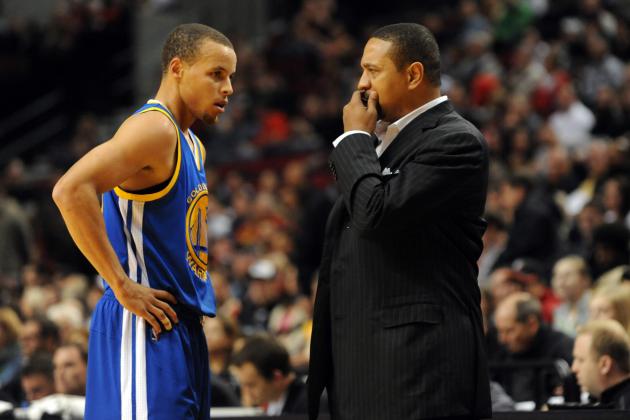 Steve Dykes-US PRESSWIRE

Nellie ball is no longer as the Warriors finally have a legitimate big man and perimeter players to support the standard lineup. Once Bogut is completely healed from his freak injury, the Warriors will use their big man to bang the ball inside, run the pick-and-roll and spread out the perimeter.
Bogut will also free up David Lee to give him more room and freedom to create on offense. Lee can penetrate to the basket, but he can also step back and make the key jumper.
The perimeter might be the group that benefits the most from Bogut in the middle. Stephen Curry, Klay Thompson and Harrison Barnes are deadly shooters from in front of and behind the arc, but they will be even more lethal with more room to operate.
Once the lineup gels with more playing time together, the Warriors should be an offensive force in the Western Conference. They should now be able to matchup better with the powerhouse Los Angeles Lakers and the Oklahoma City Thunder.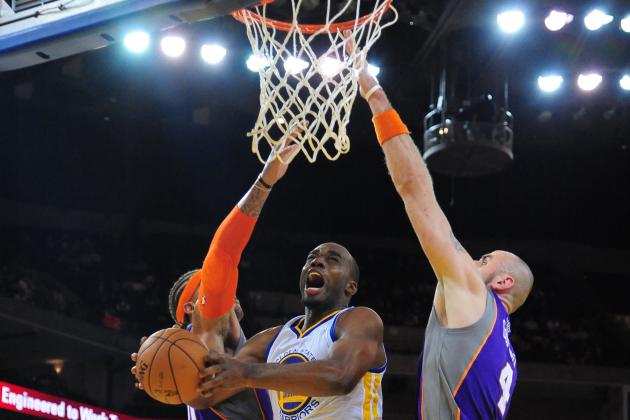 Kyle Terada-US PRESSWIRE

One of the smartest moves made by GM Bob Myers over the offseason was adding significant depth. This is now the deepest team since Run TMC and the depth will stop mid-game runs by the opposition and keep the starters fresher for late in the game when they need to close it out.
Jarrett Jack and Carl Landry were two of the biggest additions. Jack can easily sub in for Stephen Curry and he brings a completely different style. He is more of a slasher than Curry and distributes the ball well.
Landry is instant offense as he comes in banging and can score a lot of points. He will try to maximize his minutes by getting to the foul line and putting up solid numbers.
The Warriors probably picked a couple of steals in the draft with center Festus Ezeli and forward Draymond Green. These two players provide instant depth and Ezeli is on the fast track to becoming a solid backup center. Green will be looking to do anything and everything productive to earn extra minutes.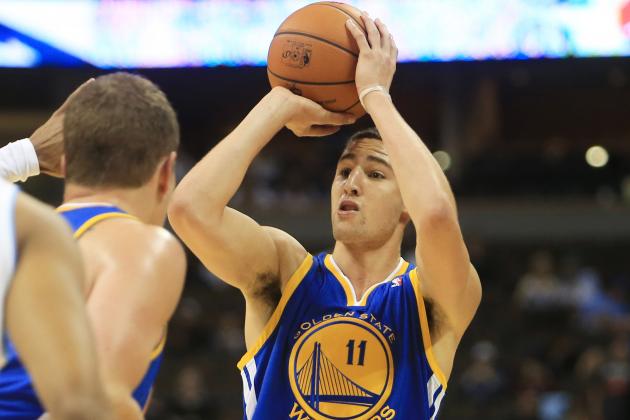 Chris Humphreys-US PRESSWIRE

The Warriors are known for their offense and with a perimeter of Stephen Curry, Klay Thompson and now Harrison Barnes, they will be looking to do a lot more damage. The Dubs can already shoot from behind the arc with a 38.8 percent average last season. Newcomer Barnes made 48 percent of his three-pointers during the preseason.
This season, they hope to increase that percentage, but also take advantage of the big man down low. Bogut's presence will open up things on the perimeter and give David Lee more of an opportunity at the power forward position.
Bogut should get a lot of put-back shots, layups and will have a few assists in kick-outs to the perimeter. Lee will create more chances and end up with a stat line similar to when he was the only big man last season.
I would expect Thompson and Curry to get most of the opportunities with Harrison Barnes learning on the fly. Barnes will make some spectacular moves and plays, but don't expect his point total to be on par with either of the guards.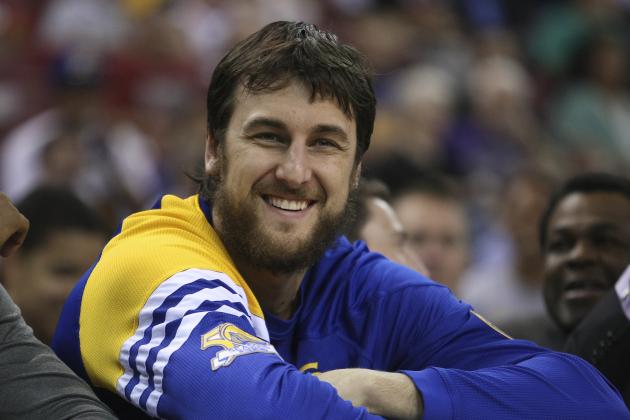 Kelley L Cox-US PRESSWIRE

The biggest concern is the easiest to identify and that is health. Andrew Bogut and Stephen Curry are coming back from injuries that sidelined them for most of last season.
It doesn't help that Bogut missed all of the preseason and has yet to play a game with the other members of the starting five.
Bogut will return, but he should be limited to 20-25 minutes a game upon his arrival, which forces recent draftee Festus Ezeli into a lot of game action or have the Warriors go small with David Lee and Carl Landry.
Stephen Curry looked like he was back after a few solid preseason performances, only to roll his ankle and be sat down for precautionary reasons. Curry has had such a problem with his ankle that fans are crossing their fingers each time he is on the court.
Warriors' management and fans will be happy if both players can play 65-70 games this season. Another injury to either player will be a major setback to the franchise.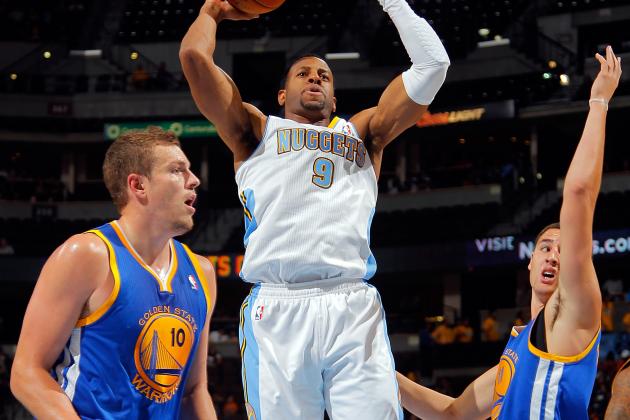 Doug Pensinger/Getty Images

Defense has been a major concern for a number of years and this year is no different. Andrew Bogut brings the long-awaited defensive presence, but his return to full speed is uncertain.
The Warriors finished in 28th place last year by giving up 101.2 PPG, an improvement from the disastrous 105.7 PPG they allowed in the previous season.
Jackson is trying to install a defensive philosophy on this team, but it will take a while for it to kick in as there are so many new faces. Brandon Rush is one of the staples who is a carryover from last season.
Festus Ezeli should burden some of that load when he is playing for Bogut. He is a shot-blocker, but with his size and build, he can also be a defensive force.
The perimeter is the key area where the Warriors need to concentrate their efforts as they need to do a better job filling the lanes, reacting faster to the defender's first step and using their wingspan to increase the number of steals to begin the transition game.
It will be interesting to see how long it takes the Warriors to fully understand Jackson's defensive methods and put them to good use.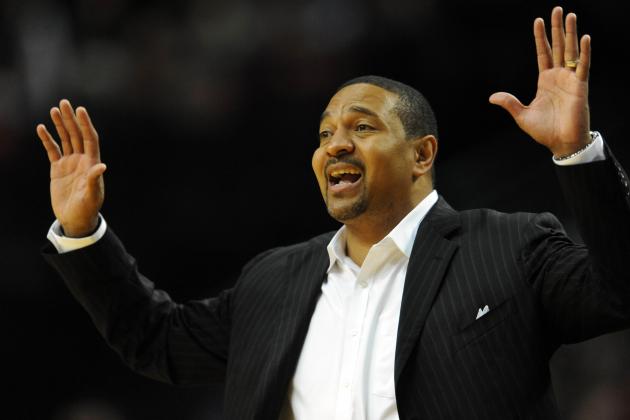 Steve Dykes-US PRESSWIRE

Mark Jackson comes into his second year of coaching without having the ability to coach a full season. He was burdened with a strike-shortened season and a good portion of his team sat because of injury problems.
Jackson has looked good at times, but can he translate his success during his playing career and television analysis to the floor?
He will have a deep team where all players will want their respective minutes. Jackson has to show that he can disperse the minutes correctly without having any letdown on offense or defense. This will be one of his biggest tests this season.
Jackson has to also get everyone in line with his defensive philosophy, have them learn it and understand it on-the-fly and maximize their effort on the court.
The Warriors have the talent to make the playoffs and it is up to Jackson to guide them there. Without any major injuries, Jackson should have the team at least above a .500 clip at the end of the season.
Follow me @ScottInTheBay