Never tell MLB a secret, because it is sure to let the vital information out, just like it did to the Houston Astros.
As the Astros move from the Senior Circuit to the American League, they are changing their look and hoped to save the surprise for later.
Deadspin reports that later is now, because MLB flubbed and pretty much blamed "super-storm Sandy" for the mistake.
Here is the new logo and hat courtesy of a screen grab from Deadspin. Dark blue is traded in for a lighter color, complementing the bright orange.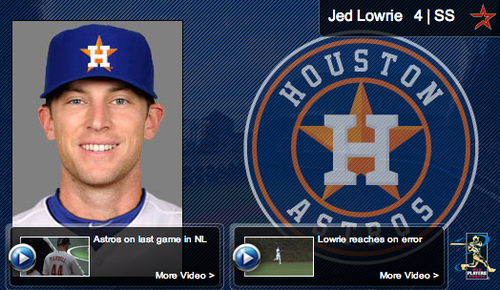 As the report points out, the Astros are pretty much the Mets of the AL.
Here is the excuse MLB came up with for the leak, posted to its Twitter feed.
MLB Advanced Media, in advance of super-storm Sandy, inadvertently posted photos of players in their new uniforms on @astros.com bio pages.

— MLB (@MLB) October 30, 2012
So it seems among the pertinent duties prior to Sandy touching down was to release images of what the Astros would look like in the immediate future.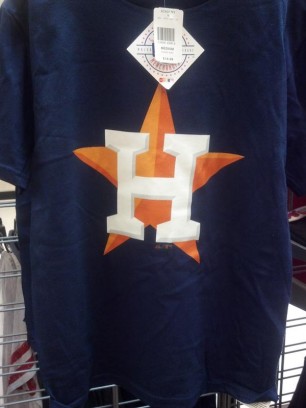 As Deadspin reminds us, this may be the worst-kept secret in sports.
There was also this t-shirt hanging in a Houston store with what looks to be the brand-new logo, via Ultimate Astros.
Then there was an image supposedly made for iPhone 5 cases with new Houston Astros swag.
Essentially, we all pretty much know how the Astros will look when they hit the field as an American League team.
It's perfect because we also know the outcome of most of their games. At least the team that was 55-107 in 2012 will look like a winner.
Follow me on Twitter for more nonsense.