10 Fighters the UFC Will Sorely Miss When They Are Gone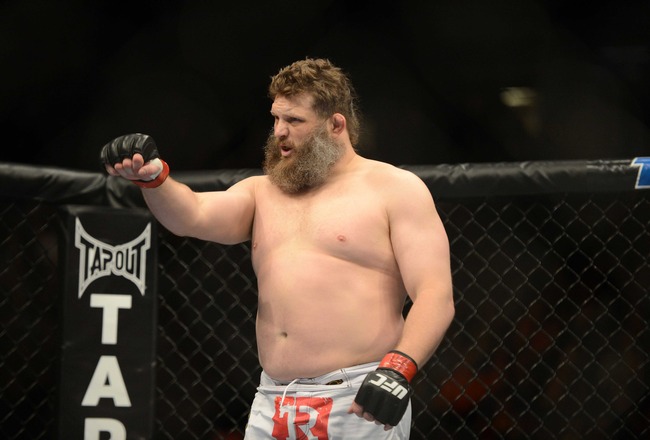 Ron Chenoy-US PRESSWIRE
There are many factors which make a fighter a valuable commodity for the UFC which go beyond simply what they can generate in pay-per-view buys or live gates.
Those are fighters which act as ambassadors to the sport, have crossover appeal and can hype a fight better than any other: fighters who have become icons of the sport, have generated massive fanbases and come to define an era in MMA.
Some of the most notable, most memorable and most watchable have made this list of men the UFC will sorely miss when they are gone.
Anderson Silva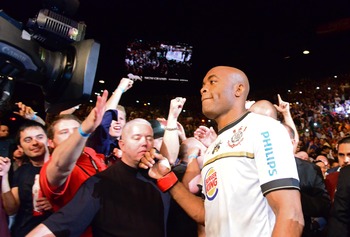 Mark J. Rebilas-US PRESSWIRE
It goes without saying that Anderson Silva will be sorely missed by the UFC.
Arguably the greatest fighter of all time, with his legion of Brazilian fans, he's certainly the most famous, having become the organisation's biggest pay-per-view draw.
Much more than just a champion, Silva is a rare fighter who has done things in the sport no one has come close to matching and it'll be a long time before anyone ever will.
Georges St-Pierre
Mark J. Rebilas-US PRESSWIRE
As the world eagerly awaits Georges St-Pierre's return to action after a long absence, the UFC will be the most thankful when he does get back in the Octagon.
For years, he was the best-known fighter in the world with massive crossover appeal.
Young, attractive and a great ambassador of the game, GSP's career is full of epic battles with some of the biggest names, including Matt Hughes and BJ Penn.
He was instrumental in bringing the sport into the mainstream, creating a global fan following, and he could be heading into the kind of superfight that only comes once in a lifetime against Anderson Silva.
Nick Diaz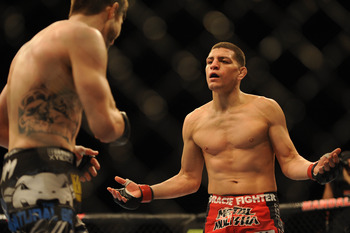 Kelvin Kuo-US PRESSWIRE
Nick Diaz has been making a name for himself in lesser promotions such as Strikeforce for most of his career, building a solid fanbase with both his attitude and abilities as a fighter.
Few fans are as loyal and devoted as Diaz fans who cling to him almost as closely as the chip on his shoulder.
And, even though he provides plenty of headaches for the promotion, he has an enigmatic personality which can captivate an audience like no other.
Roy Nelson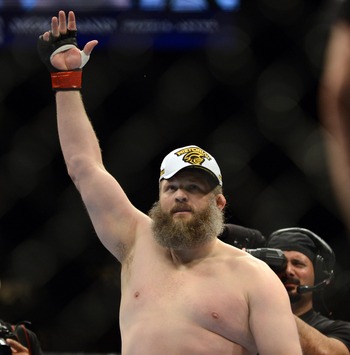 Ron Chenoy-US PRESSWIRE
On the surface, Roy "Big Country" Nelson is a middling heavyweight fighter with a few notable wins on his record but nothing to set the world alight.
But below the surface, he's one of the most idiosyncratic and colourful personalities in the entire sport, bringing heaps of entertainment value in all his fights.
UFC president Dana White might not be his biggest fan, but his ability to speak his mind and play up to his image is the kind of behaviour that has earned him more Twitter followers than Jon Jones, Quinton "Rampage" Jackson, Junior Dos Santos and Wanderlei Silva.
Quinton 'Rampage' Jackson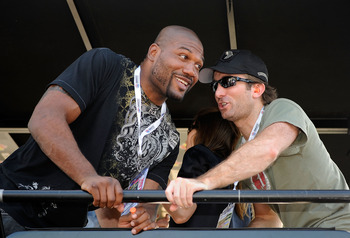 Rusty Jarrett/Getty Images
Speaking of fighters who aren't afraid to speak their mind, Rampage Jackson is one of the few old-school fighters who have thrived in the age of social media.
He may have gone 2-3 in his last five fights, but the UFC still knows that he's a bankable star with instant celebrity recognition.
Not the easiest fighter to love, with his somewhat churlish persona, he, nevertheless, is known for bringing it in the ring just the way fans like it.
Chael Sonnen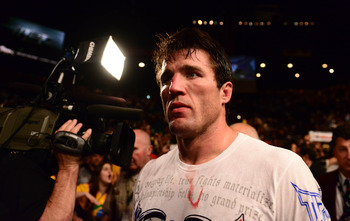 Mark J. Rebilas-US PRESSWIRE
In a little over two years, Chael Sonnen has gone from relative obscurity to two title shots with a third one lined up. And he's done it by transforming himself into the larger-than-life personality he is today.
That's not to say he doesn't have plenty of ability as a mixed martial artist. But let's be honest, his ability to work the media like few fighters can is what has put him centre stage in MMA, and Sonnen is laughing all the way to the bank.
Whatever you may feel about his particular brand of over-the-top trash talking, there are not many fighters who can hype a fight like he can and having him on almost any card will guarantee interest.
BJ Penn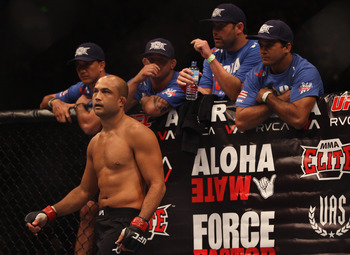 Mark Kolbe/Getty Images
The Prodigy, BJ Penn, is coming out of retirement for what we hope won't be the last time, against Rory MacDonald in December.
One of only two fighters to have ever held a title in two divisions, Penn has straddled both lightweight and welterweight without ever being confined to either weight class.
His 'take any fight as it comes' approach has few parallels in the sport and has endeared him to many fans. Even Anderson Silva once said that BJ Penn is the greatest fighter in the world.
In his time, he's been one of the most exciting fighters in MMA, last seen slugging it out with Nick Diaz in a way few fighters would dare (see Carlos Condit).
Frankie Edgar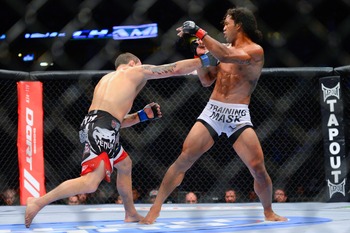 Ron Chenoy-US PRESSWIRE
The Rocky Balboa of MMA, Frankie Edgar, who has spent his career fighting men twice his size, has consistently overcome the odds and become an inspiration in the sport.
In possession of a lion's heart in the cage, he's endured some of the toughest fights and, more recently, walked away with heart-breaking decisions.
With weight cutting refined into such a science for most fighters, it's been refreshing to see Edgar walk into his fights at his normal weight.
Sadly the pressures of the modern MMA circuit have gotten to him, and he's been forced to move down to featherweight. But that may be the beginning of a rejuvenated career as he goes up against another dominant fighter, Jose Aldo.
Jon Jones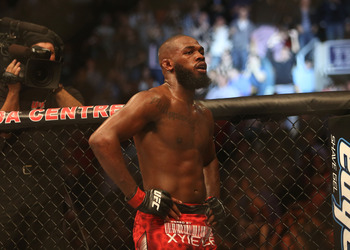 Tom Szczerbowski-US PRESSWIRE
Love him or hate him, Jon Jones has in the shortest space possible made himself one of the most commercially bankable stars in the UFC.
The youngest champion in the sport's history, he's experienced the kind of crossover appeal Georges St-Pierre would dream of.
With a global Nike sponsorship, regular appearances on chat shows and true dominance inside the cage, Jones is poised to remake the sport in his own image. And at just 25 years old, he's part way there.
Wanderlei Silva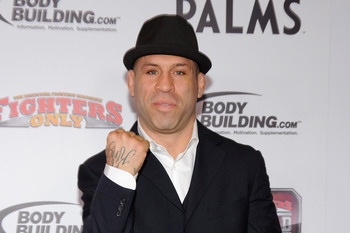 Ethan Miller/Getty Images
A legend in Pride and a hugely popular fighter in the UFC, Wanderlei Silva continues to endure as one of the most recognisable and bankable figures in MMA, despite some inconsistent performances of late.
When he came to the UFC in 2007, along with the likes of Rampage Jackson, he was able to bring over a crowd of die-hard MMA fans from Pride and has continued to cement that legacy.
And it's not just his affable personality outside the cage.
His ferocity is rarely seen in MMA and he's the kind of fighter fans just love to watch.
Keep Reading