8 Awesome MMA Fighter Halloween Costumes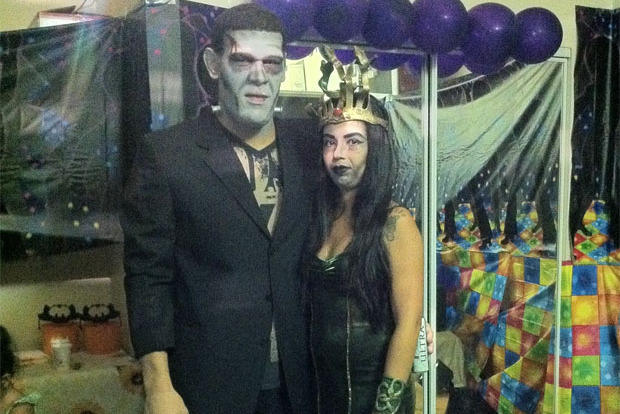 Halloween is a pretty cool time of year.
I mean, I'm not personally the type to dress up in a costume and hit the town in search of like-minded costumed party-seekers. I can't remember the last time I dressed up for Halloween, and I have no idea what the costume was, either.
But I realize I'm in the minority, and the following slides will show you that MMA fighters, by and large, really do love dressing up. And since most of them make a decent chunk of change just for punching other dudes in the face, they have the means to make some awesome (and downright frightening) costumes.
Check out the best MMA fighter Halloween costumes from this year.
Begin Slideshow

»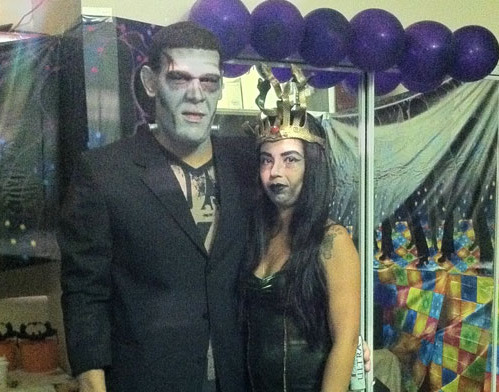 If there's ever been a more perfect match between fighter and Halloween costume than Bigfoot Silva and Frankenstein, I can't imagine what it would be. In fact, I bet it doesn't exist, and I dare you to find me someone more suitable for playing Dr. Frankenstein's monster than Antonio Silva.
He's already got the giant head that's formed in the same general shape as Frankenstein—and by that, I mean his head is almost square—so all this one takes is a little bit of makeup. Voila! Frankenstein's Brazilian monster comes to life.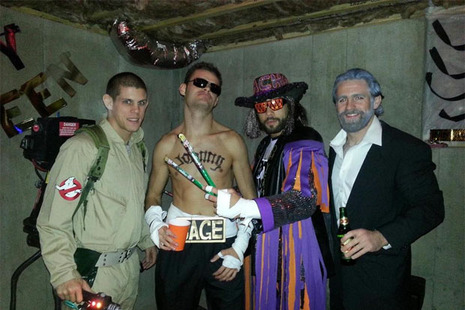 Joe Lauzon is a really cool guy, and by that I mean he's a geek at heart. The dude has been at the forefront of social media since before anyone knew what social media was, and he's also a web designer and avid gamer.
All of which makes Lauzon's Ghostbusters costume here much cooler than it already is. I'm sure that Joe, like me, is still holding out hope for that eventual Ghostbusters sequel, if only Bill Murray would stop acting like a prima donna and make the movie!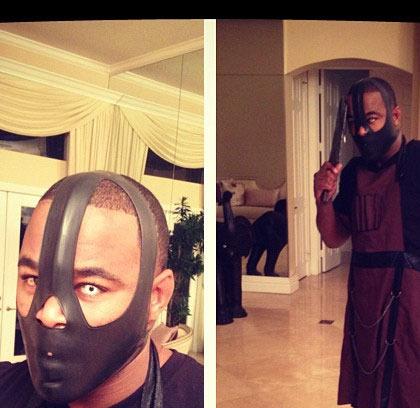 I'm being honest when I tell you that I have no idea what character Rashad Evans is portraying here, but I do know that it's terrifying.
At first, I thought Evans was a character from Splatterhouse, that old Sega Genesis game from my youth that was so awesome. But I couldn't find any correlating pictures, so we'll just file this costume under "the stuff of nightmares" and move on.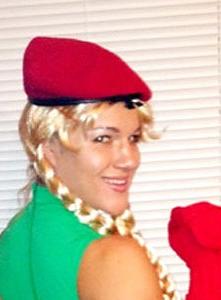 Chun Li is the most famous of the Street Fightin' women, but Cammy is very underrated. And that's a lot like Felice Herrig. She's not nearly as famous as Ronda Rousey (Chun Li), but she's still pretty awesome in her own way.
All of this Street Fighter talk makes me want to bust out my old copy of SF2 for the Super Nintendo.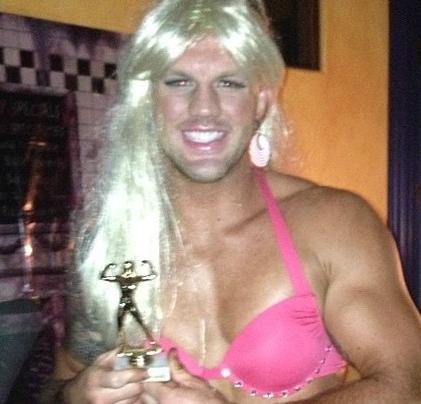 I don't know who Ryan Bader is trying to be, but I know that whoever it is, she's not a man. Perhaps Bader's trying to portray a bodybuilder of the female persuasion?
I don't want to think about this any more. It's going to haunt my dreams.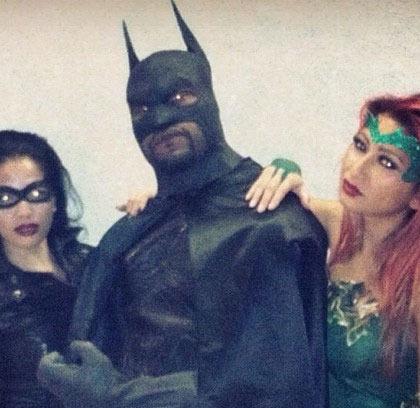 Rampage Jackson calls this his "Dark Dark Knight" costume, and I think that's hilarious. It's also pretty clear that Jackson spared no expense on this outfit; it's not one of those cheap Adam West-ish Batman costumes you find at Hot Topic. This has the rubber cowl and a sweet gadget belt.
Jackson also has Poison Ivy and Catwoman by his side. All told, this was probably a pretty good night for the Dark Dark Knight.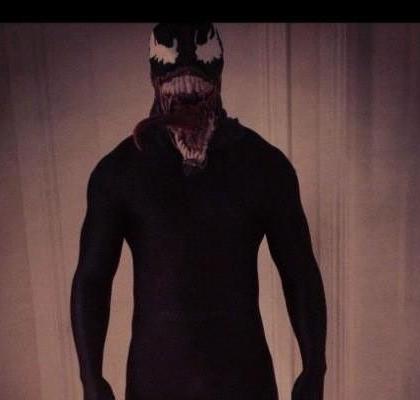 Well, yeah. This makes sense. Alistair Overeem has the same basic bone and muscle structure as Spiderman nemesis Venom, so this is another one of those situations where the costume is a perfect match for the fighter.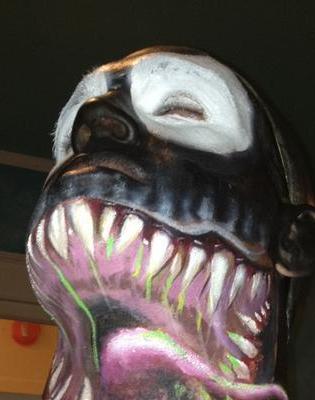 Yeah, we're including Venom twice on this list. Why? Because Venom is awesome, and because both of these costumes are different enough that they are worth noting.
Seth Petruzelli may not have the same kind of muscle mass as Overeem, but he still pulls off Venom quite admirably here. In fact, this is one of the most creative Venom costumes I've ever seen, and Petruzelli deserves a ton of credit for going through the trouble of painting that mouth on his neck. Petruzell didn't just buy a costume; he sacrificed his time and his body for his love of geek art. Kudos, sir.