Breaking Down the New NCAA Enforcement Structure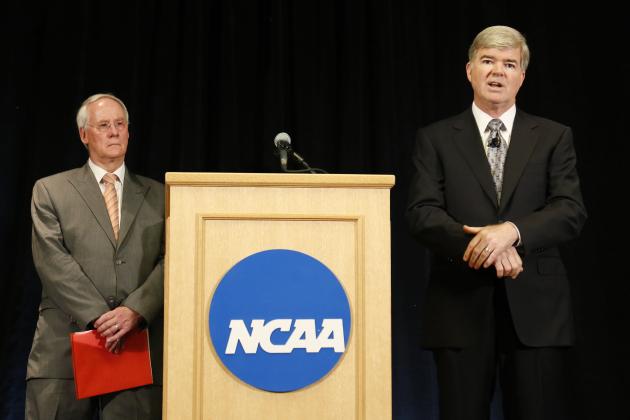 Joe Robbins/Getty Images

The NCAA has introduced a new enforcement structure for college athletics that will take effect immediately. There have been numerous cries for change in the way the NCAA handles infractions over the years with the association finally taking notice and making changes.
There are new stipulations that give head coaches more responsibility than they had in the past. It is also a structure that has moved from two tiers of enforcement—major and secondary violations—to four levels of violations.
This new change should bring more clarity to the enforcement process and speed up rulings for cases. This has been a much needed change for college athletics and should usher in a new culture for college football.
Begin Slideshow

»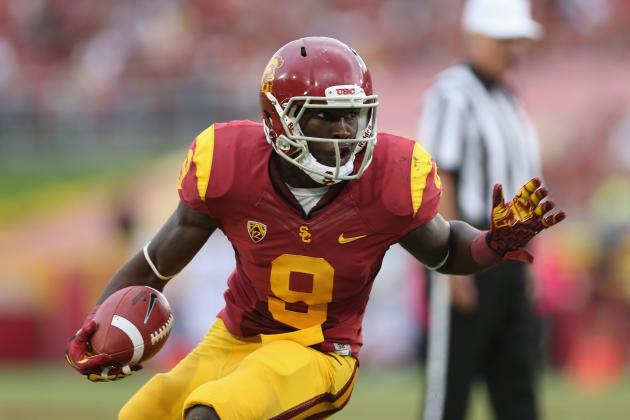 Jeff Gross/Getty Images

What used to be a two-tiered system to determine punishments for infractions is now a four level violation structure.
With the new structure there is expected to be more clarity for coaches and schools as the punishments are now spelled out more clearly. What defines violations has also added clarity.
One change that should bring shorter process times to investigations is the addition of hearings throughout the year. In years past, there were five major violations hearings. The new structure provides for 10 Level I hearings a year.
The Committee on Infractions has also been expanded to as many as 24 members depending on the severity and number of cases being presented before the NCAA. That should cut down on the time it takes to process infractions rulings.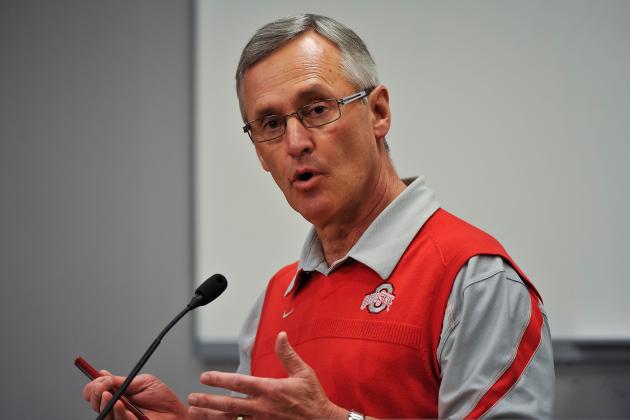 Jamie Sabau/Getty Images

According to the NCAA report there have been 12 cases since 2008 that involved a coach violating Bylaw 11.1.2.1. That Bylaw states that a coach guilty of the violation has failed to promote an atmosphere of compliance or has failed to monitor their staff.
Nothing has been done in years past to discourage the coaches from committing violations. There are obviously bans on postseason performance and scholarship limitations, but the coaches have not been held directly responsible.
The new rules bring suspensions for coaches who fail to monitor their programs. Suspensions can be anywhere from 10 percent of the season to the entire year depending on the level of infractions.
Giving more accountability to the coaches should help slow down infractions issues that are currently happening—especially in college football recruiting.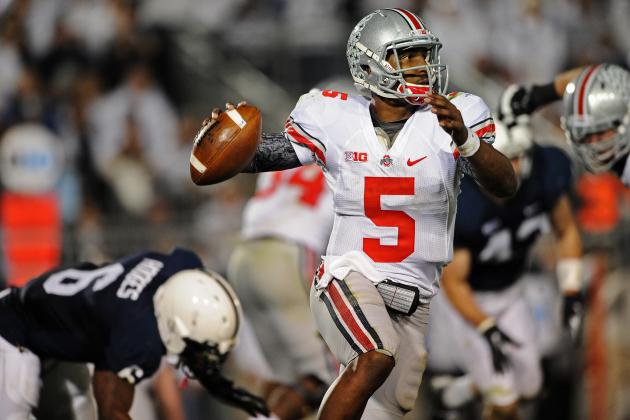 Patrick Smith/Getty Images

Level I infractions are the new major violation. This is a description from the NCAA as to what constitutes a Level I infraction:
Violations that seriously undermine or threaten the integrity of the NCAA collegiate model as set forth in the Constitution and bylaws, including any violation that provides or is intended to provide a substantial or extensive recruiting, competitive or other advantage, or a substantial or extensive impermissible benefit.
This will be the highest violation tier and will lead to major issues for coaches and programs if they are found guilty of this level of infraction. Think cars and houses for recruits to get this infraction.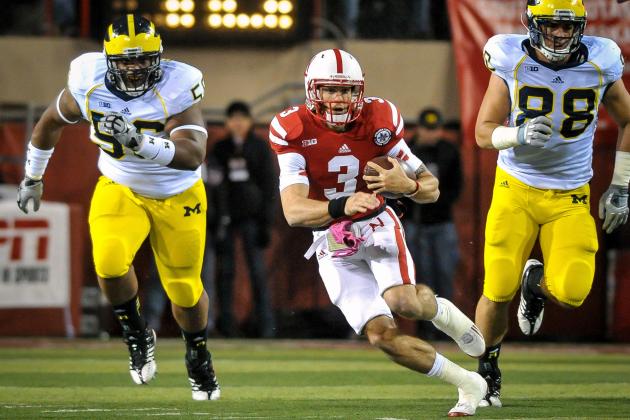 Eric Francis/Getty Images

Level II infractions are the next in line of violations and are considered any breach of bylaws or extensive recruiting advantages that could be gained from violations. This is the NCAA's take on the Level II infraction:
Violations that provide or are intended to provide more than a minimal but less than a substantial or extensive recruiting, competitive or other advantage; includes more than a minimal but less than a substantial or extensive impermissible benefit; or involves conduct that may compromise the integrity of the NCAA collegiate model as set forth in the Constitution and bylaws.
Think cell phones and dinner for recruits.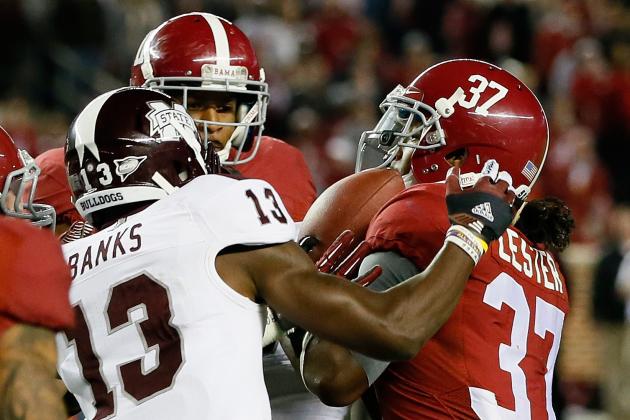 Kevin C. Cox/Getty Images

Level III is a much lesser degree of violations than those found described in the upper-tiers of the new infractions breakdown. This is the NCAA's description of Level III infractions:
Violations that are isolated or limited in nature; provide no more than a minimal recruiting, competitive or other advantage; and do not include more than a minimal impermissible benefit. Multiple Level IV violations may collectively be considered a breach of conduct.
This could be a minor issue with an assistant coach, or multiple Level IV violations.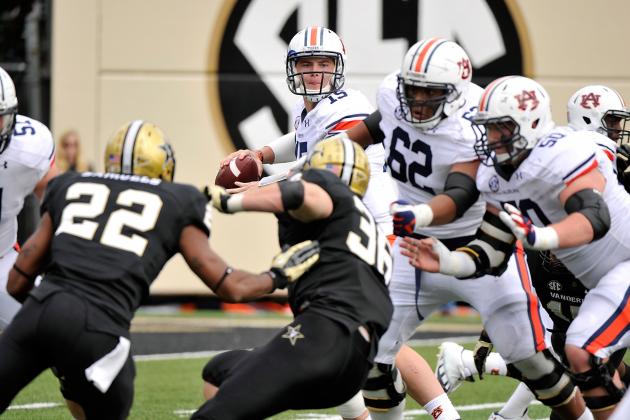 Frederick Breedon/Getty Images

The lowest tier of infractions will be the Level IV incidental issues violation. This is how the NCAA breaks down this breach of rules:
Minor infractions that are inadvertent and isolated, technical in nature and result in a negligible, if any, competitive advantage. Level IV infractions generally will not affect eligibility for intercollegiate athletics. (This level may be revised or even eliminated pending outcomes from the Rules Working Group's efforts to streamline the Division I Manual.)
This could be a coach posting on a Facebook wall or even fans tweeting at current recruits for a school. Yes, fans can commit recruiting violations.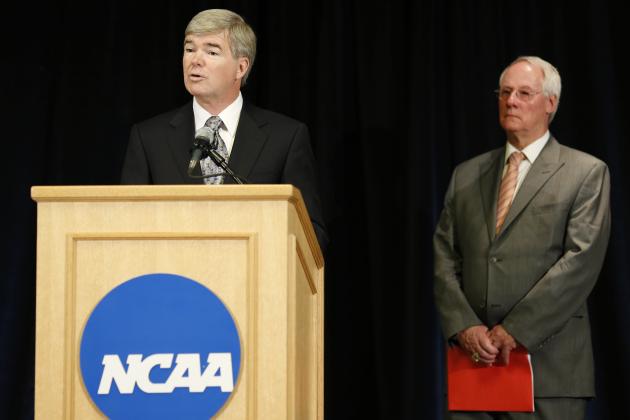 Joe Robbins/Getty Images

The new changes are huge for the college football world. There has been a number of issues in the past with lengthy investigations and confusion as to what constitutes a rules violation.
What the new structure does is speed up the process, and spell out a more detailed description of what punishment will come with certain violations. In the past, the NCAA appeared to levy infractions with virtually no structure or baseline for punishment.
The new rules also bring more coaching accountability. Taking responsibility and handing to the head of a program just makes common sense.
The one change that is still needed is a rulebook revision. Right now teams and coaches can violate rules that no one knows exist. Now that the investigative process has been streamlined, bring clarity to the rulebook.