SEC Football: Which Program Will Have the Most Desirable Coaching Vacancy?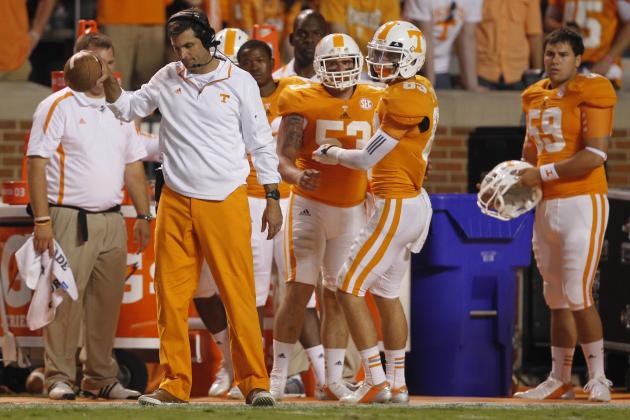 John Sommers II/Getty Images

The college football regular season is quickly coming to an end, and that means that coaches are feeling the pressure now more than ever. Some seasons will end sooner than expected, as teams will not qualify for the bowl season, which puts many coaches' jobs at risk.
Many SEC programs began the season with high hopes, such as competing for a BCS bowl game, but are currently sitting outside of the Top 25 and are struggling to even qualify for a lousy bowl. The guys that are coaching those programs are at risk of being put in the unemployment line when the season comes to an end.
The coaching profession is a cold world. If you aren't winning on a consistent basis, there is a good chance that you will be shown the door much sooner than you had expected.
Here are five SEC programs that may have a new head coach in 2013 and a look at how desirable the job may be to a coach that is looking to fill the vacant spot.
Begin Slideshow

»
Wesley Hitt/Getty Images

Coach Likely Shown the Door: Joker Phillips
Why Coach Is on the Hot Seat: Phillips is 12-22 in his career since taking over Kentucky. He hasn't shown any signs of progress and the 1-8 start to the 2012 season may just be the final straw for the Kentucky native. The Wildcats may not be considered a top football program, but at least it was qualifying for bowl games when Rich Brooks was still the head coach.
Why a Coach Would Want This Job: He wouldn't. There is a reason Kentucky is dead last on this list, as it is really hard to succeed in Lexington. Unless the football program starts recruiting the way the basketball team is (which will never happen), many coaches will look to take their talents elsewhere.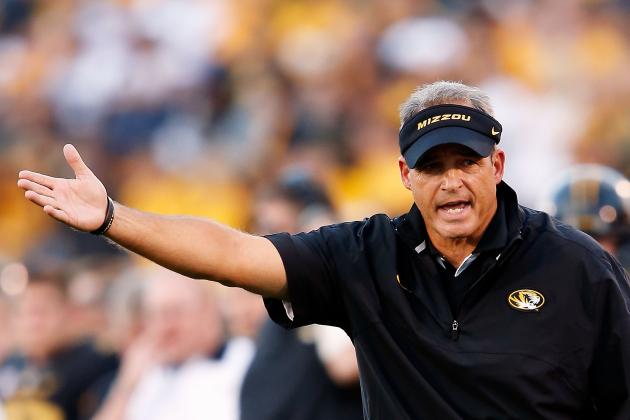 Jamie Squire/Getty Images

Coach Likely Shown the Door: Gary Pinkel
Why Coach Is on the Hot Seat: Pinkel has been with the Missouri program since 2001, but he may be over his head with the move to the SEC. The Tigers have gotten off to a 4-4 start, with a 1-4 record in conference play, making Texas A&M (the other newbie in the conference), look like national champs. The guy who helped put this program on the map could stick around for a year or two, or Missouri could be looking for a fresh start before things get out of hand.
Why a Coach Would Want This Job: Missouri has an entire state to itself to snag recruits, as the program was able to snatch up Dorial Green-Beckham in 2012, who was considered by many to be the top prospect in the country. With the move to the SEC, recruiting should improve greatly for the Tigers, making things interesting for a team that has had solid success in the Big 12 for the past decade.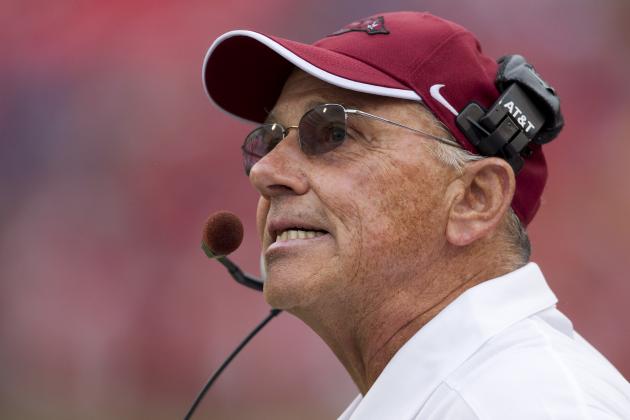 Wesley Hitt/Getty Images

Coach Likely Shown the Door: John L. Smith
Why Coach Is on the Hot Seat: Smith was named the interim coach after Bobby Petrino had his little incident during the offseason. And after the job Smith has done the last couple of months, there is no way he is coming back with a more permanent position. The Razorbacks have gone from national championship contenders to a 3-5 record on the year. Arkansas will likely miss the bowl season for the first time since 2008 and has already stated, according to ESPN, it would like a new coach by the month of December.
Why a Coach Would Want This Job: Arkansas is more of an afterthought with LSU and Alabama in the same division, but this is a school that can certainly be on the rise with the right guy. Just look at what Petrino was able to do in such a short amount of time. Arkansas is a program you can build with; the coach just needs patience after the disaster that took place this year, which will likely result in a complete house cleaning.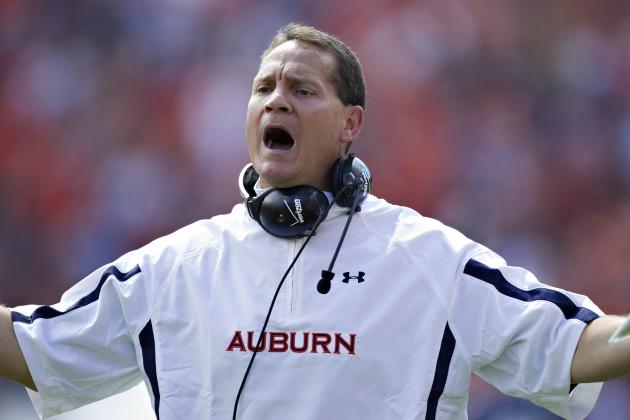 Wesley Hitt/Getty Images

Coach Likely Shown the Door: Gene Chizik
Why Coach Is on the Hot Seat: Take away the undefeated season and national championship in 2010, and you have yourself an average head coach that hasn't accomplished much. Add that to the fact that the Tigers are 1-7 this season, including losses to Ole Miss and Vanderbilt, and things aren't looking good for the fourth-year head coach. Some even believe that he should be fired before the season ends, which may help save recruiting for this program.
Why a Coach Would Want This Job: Auburn is one of those schools that is going to recruit well regardless, even with the Alabama Crimson Tide stealing some of its recruits every now and then. The program has won over 700 games all-time, has three national championships and a ton of history that anybody could be proud of. A big-name coach would have no problem taking over this program with hopes to turn it back into a contender in the SEC West.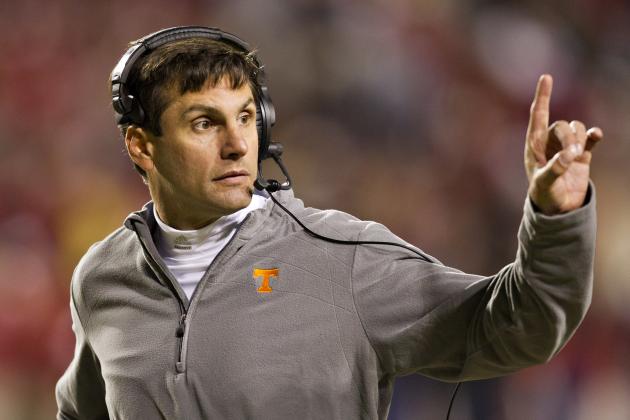 Wesley Hitt/Getty Images

Coach Likely Shown the Door: Derek Dooley
Why Coach Is on the Hot Seat: Dooley will be asking for one more year, but a 3-5 start to the 2012 season, including four losses in a row, may have sealed his fate. He has only won 42 percent of his games since taking over Tennessee and is in serious danger of missing the bowl season for a second year in a row. Many Volunteer fans believe Dooley should have been fired last season, and they may finally get their wish if wins aren't produced in the next month.
Why a Coach Would Want This Job: Believe it or not, but Tennessee is a program that could go toe-to-toe with any program in the country when it comes to success. The Volunteers have won nearly 800 games, produced six national titles and have 38 consensus All-Americans throughout its history. Although Tennessee hasn't produced a winner in a very long time, this is a program that has a strong tradition, passionate fanbase and it would be fun for any coach to try to get it back on track.