A Halloween Costume Suggestion for the NBA's 20 Biggest Names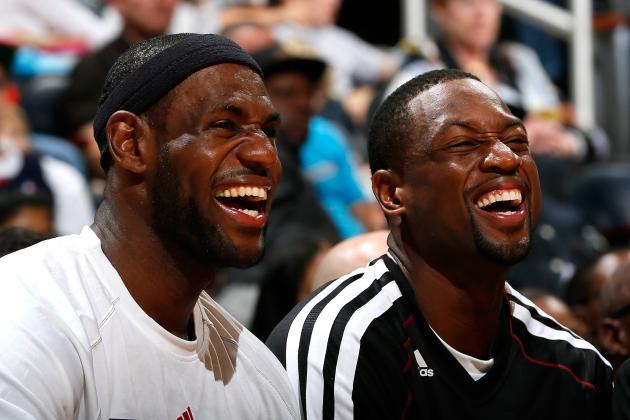 Kevin C. Cox/Getty Images

The beginning of the NBA season, as always, coincides with the Halloween season. And while it will take a few nights before we see anything freaky on the court, it does call to mind what each NBA star should consider for the festivities.
On the one hand, you have the consummate jokesters like James Harden who are sure to dress outlandishly just to elicit laughs. On the other hand, you have guys who take themselves too seriously like Kobe Bryant who probably try to be something regal.
Here are the top 20 stars in the league and suggestions for their Halloween costumes.
Begin Slideshow

»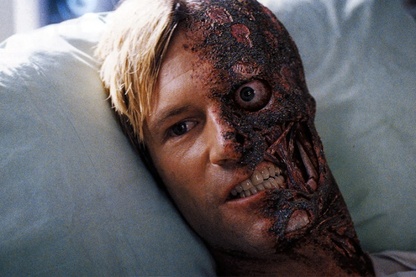 http://copycateffect.blogspot.com/2012/09/water.html
You really want to love Dwight Howard.
Physically, he is a freak. He can guard a number of different positions, he is incredibly imposing defensively and he has a great personality.
But that doesn't change the fact that he seemingly changes his mind on a day-to-day basis. He wants to stay in Orlando, then he doesn't. He wants to get traded to the Nets, then he doesn't. The guy has flip-flopped more times than, well, let's leave politics out of this one.
Sure, the makeup will be a pain given the size and race differences, but Howard just might have the right demeanor to pull this one off.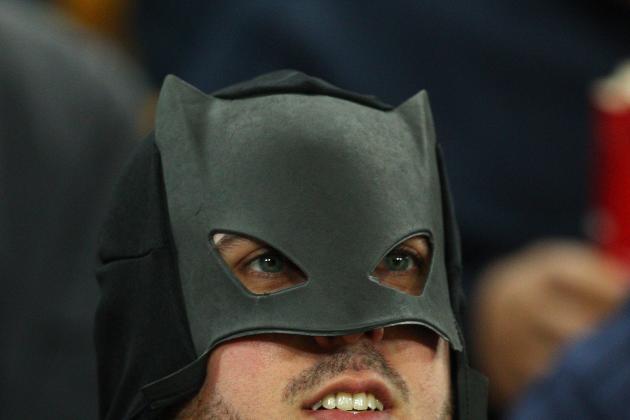 Cameron Spencer/Getty Images

The reason why we love Kobe Bryant, or at the very least respect him, is that he wants to be the man. He wants to take the last shot, he wants to have all the pressure on him and he wants all eyes on him.
In short, he wants to be Batman.
Kobe prefers to work alone with nobody else around to take the blame or the credit. Michael Jordan was a lot like that, and MJ is exactly who Bryant takes his cues from.
Bryant also takes himself just a little too seriously, and that certainly isn't a bad thing. It has allowed him to become the pinnacle of his generation. But, it also makes him fodder for joking.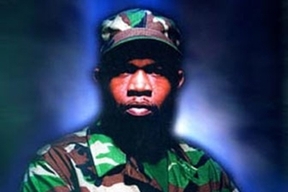 dev.ilovethatsong.com
OK, so it is tempting to go with some goofball person here like "The Tick" or "Archer" given Harden's personality.
But on the flipside, you just can't waste that beard.
Jeru was one of the brightest stars in the hip-hop world in the 1990s. With hits like "Come Clean," Jeru cemented himself as a tight lyricist who had a high intellect and a command of his range.
He also had a bit of slap-stick in him as well with his homage to Kung fu movies of the 1980s, and Harden seems like a natural in that ilk.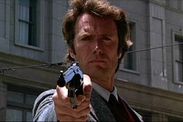 http://en.wikipedia.org/wiki/File:Harry_Callahan.JPG
There are a lot of words that you can use to describe Oklahoma City's Kevin Durant. Loyal, calm and impressive are just a few of the adjectives.
Before KD was born, there was another guy who embodied those traits. "Dirty" Harry Callahan was a tough cop in San Francisco who punished bad guys with a steely calm demeanor and sharp-shooter precision.
Durant isn't flashy, but he doesn't need to be. He instills fear in his opponents' hearts and minds and flat-out is a killer. He is "Dirty Durant."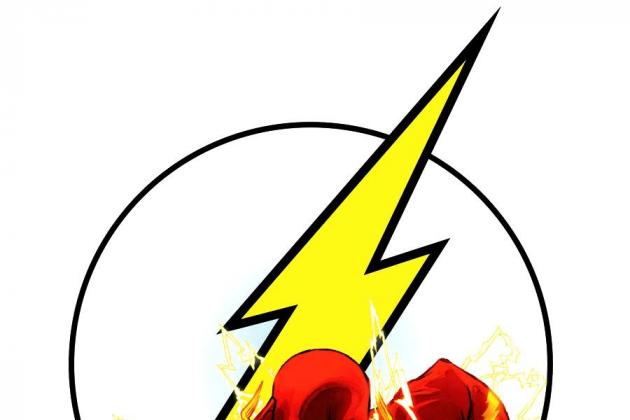 OK, so we all know that D-Wade has the nickname "the Flash." But that term no longer fits, and there is a new heir to that throne.
Derrick Rose, who is currently injured and trying to make a late-season comeback, embodies this persona like even Wade couldn't in his prime. Wade always had a stud alongside of him when he had successful teams. But when he didn't, his squads usually were just also-rans.
Wade did not have the best of teams around him each of the last two years, just mainly role players who complemented his game. Still, he led those teams to the precipice of greatness. That alone gives him the nod over Wade.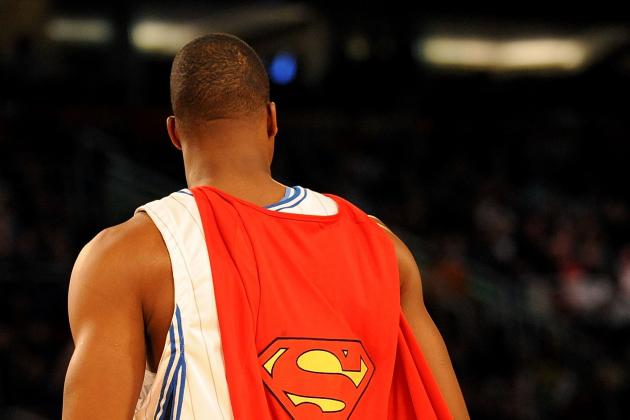 Ronald Martinez/Getty Images

Shaquille O'Neal and Dwight Howard both have claimed the mantle of "Superman" over the last two decades.
But, both are far from deserving.
The real "Man of Steel" was humble, quiet and hard-working. Those first two traits completely rule out Howard and O'Neal, and while both had their moments, neither was nearly as hard-working as the "Great Fundamental."
Duncan also has been consistent and dependable for over a decade and shows no discernible signs of slippage.
If that isn't worthy of the Superman title, nothing is.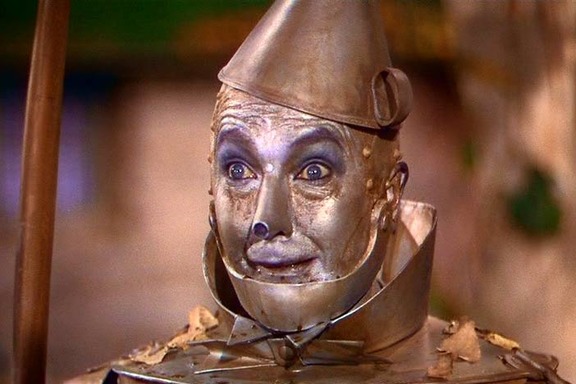 Carmelo Anthony is a truly gifted scorer. He can score inside, outside and drive to the hoop.
He had accomplished a lot in his short career, yet he hasn't.
Anthony is the epitome of all that is wrong with the youngest generation. The perception is that he is more concerned with his own stats than he is with his team's success. That may be true, and it may be false, but overall, it is the consensus.
The Tin Man was a likeable character. He was earnest and physically strong, but he lacked empathy. He was a man without a heart.
As of now, the biggest difference between The Tin Man and Anthony is that the former showed that he actually yearned for a heart, and the latter hasn't.
Michael Regan/Getty Images

Russell Westbrook is in a tough spot. He is one of the best young point guards in the league and has the skills to be one of the best of all time.
But sadly, he is paired with one of the best scorers in the history of the league.
Westbrook, if he were on any other team in the league, with the exception of Miami, he would be viewed as the man. But in OKC, he is just the sidekick to the real man.
Westbrook may eventually become one of the best players in the league, but while he is paired with Durant, he will only be the second in command.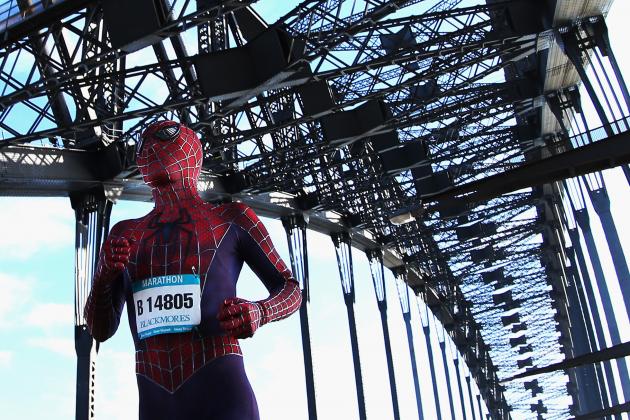 Ryan Pierse/Getty Images

Josh Smith has had a tough time of it in the league.
On the one hand, he has earned a lot of money and the reputation as one of the better defenders and all-around players in the league.
On the other hand, he hasn't had a lot of wins or accolades, considering his immense talent.
But, Smith is the closest thing there is to Spiderman. He envelopes the ball when it is near him, and he can seemingly leap from spot to spot with ease. He seems to have the ability to stick the ball to his hands on defense and can overpower guys much bigger on offense.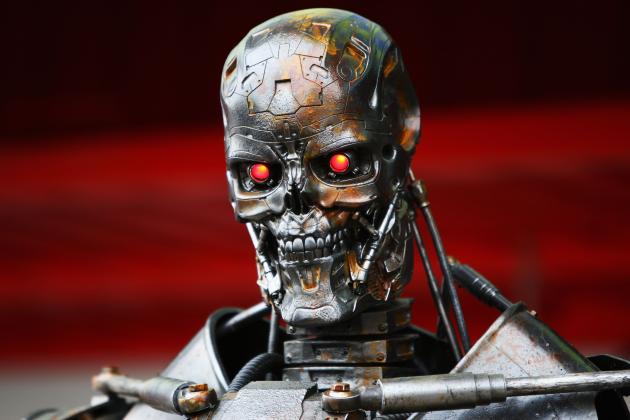 Clive Mason/Getty Images

OK, so this one is obvious. Dirk Nowitzki is German, and so is "The Terminator" Arnold Schwarzenegger.
But, this one is actually fairly apt. Nowitzki and The Terminator are both methodical, stone-cold killers going about their business with workman-like efficiency.
They both also are seemingly not going anywhere anytime soon and are willing to do anything to end up on the right side of history.
The one big difference is that The Terminator is sometimes viewed as the bad guy, and Dirk will always be viewed as nothing but good.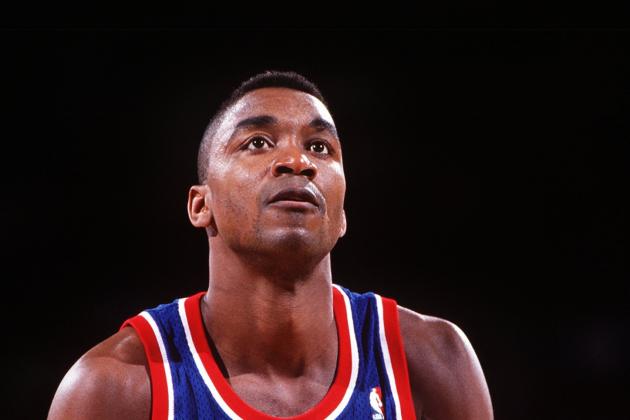 Tim DeFrisco/Getty Images

So everyone is already thinking it. Chris Paul is the most dominant diminutive true point guard since Zeke.
Obviously, Paul has a long way to go before he reaches the level of Isiah. Two-time All-Star game MVP, double-digit All-Star game appearances and starts as well as two NBA championships.
It is a rare thing to dominate the game whilst being the smallest guy on the court. It takes someone with a forceful enough personality and the desire to win at all costs.
Paul has already tasted quite a bit of success at this level, but he is still reaching upward. With a little more talent and a lot of luck, he might start to warrant these comparisons.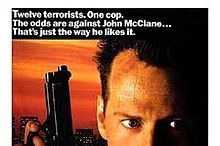 John McClane was known as an everyman who bucked the odds to overcome drastically bad odds and supreme competition. Nobody believed in him, yet he seemed to oddly be in control.
Kevin Love is a lot like McClane. He was viewed as a long shot to become a star in this league, due to his lack of athleticism and the fact that big men in the league tended to be interior scorers who blocked a bunch of shots.
Instead, Love is a throwback to the days of Bill Laimbeer and Jack Sikma. He is a big man who is tremendous at defensive rebounding and has range that exceeds even the best shooting guards.
This is a guy who is taking on the world and winning.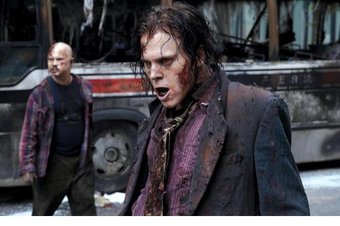 D. Wade has been compared to a number of people in his day. He has been viewed as "The Flash" and also "Robin" due to his athletic prowess as well as his proximity to great stars on his team.
He never has been the only great player on a contending team, but he was impressive nonetheless when he had that opportunity.
Wade calls to mind a zombie, most likely one from The Walking Dead. He has been left for dead by basketball critics for years, and even though he isn't the focus of the attention, he always comes back and leaves his mark on those who doubt him.
Wade is far from washed up, but then again, a walker can live for months without feeding. Wade isn't going anywhere.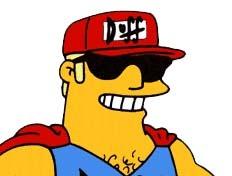 Duffman and Deron Williams were essentially separated at birth.
Both are impressive heroes who have multi-billion dollar corporations at their beck and call.
Additionally, both are heroes who are viewed by most as second-rate. They have the feel of a great hero and even the look. But, neither of them feel like the real thing.
Williams will get a lot more publicity now that he is in Brooklyn, but no matter, he will probably still live in the shadow of less-talented players in Gotham.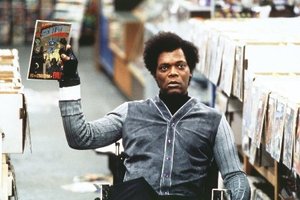 Mr. Glass from the film Unbreakable was one of the more intriguing characters in the world of movies.
He was diabolical, intelligent, and above all, fragile.
He had a lot of personality, and you weren't sure even from the beginning if he was good or not, or even sane.
Bynum is fragile as well as intriguing and intelligent. He frustrates fans who want him to fit within a certain dynamic, but he refuses to. He is uncompromising and bent on furthering his own need to find his other half and transcend his limitations.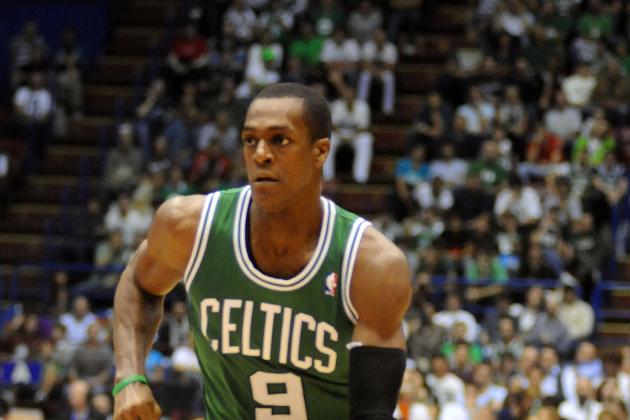 Roberto Serra/Iguana Press/Getty Images

When Rajon Rondo entered the league, most people thought he was a somewhat iffy prospect. He lacked a perimeter offensive game, he had struggled with some aspects of the college game on both sides of the ball, and he was slight of frame, which usually isn't a recipe for success in the NBA.
But like Frankenstein's monster before him, he was misunderstood from the start.
Frankenstein's monster was the culmination of a mad scientist who had too much time on his hands. Furthermore, he was doing his best to fill a hole in his life.
Rondo came to fruition as we know him now as a result of his team needing someone that played like him. Their need spawned Rondo, and his determination did the rest.
Rondo is a freak in the greatest sense of the word. He is lanky, yet strong, he's spry, yet athletic, and quick, yet gritty.
He is just what you want a freak to be, just like Frankenstein's monster.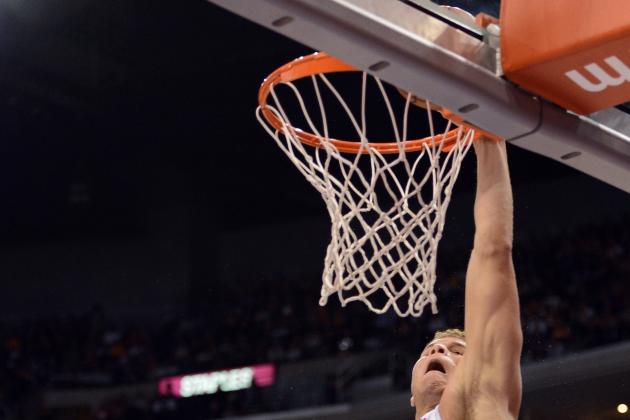 Harry How/Getty Images

Blake Griffin burst onto the scene a few years ago as a high-flying juggernaut who could not be stopped even with double-teams.
Super Mario also burst onto the scene and took little time to gain a cult following. He had unlimited energy and a seemingly endless amount of lives.
Griffin has already shown he has multiple lives by surviving a horrific knee injury and transcending the odds to become a star.
He also has his own brand of magic mushrooms—his point guard Paul. Paul makes him a better player and helps unlock his potential. Just like Mario's mushrooms.
Kevin C. Cox/Getty Images

A few years ago when LeBron James was making his decision, he sucked all of the air out of the basketball world. Nevermind that during that same ordeal, Chris Bosh was silently doing the same thing.
Next, these players get together and start tearing through the league. Teams are amazed at how two amazing backcourt talents like James and Wade are able to dominate the game without any help on the frontcourt.
Obviously, real fans know the difference. Bosh was instrumental in securing an NBA title for Miami, despite not getting a ton of fanfare. But, does anyone really think that their guards would have been more open without Bosh's screens? Or, without Bosh, would their interior defense stand a chance.
Luckily, they won't have to find out as Mr. Invisible man isn't going anywhere.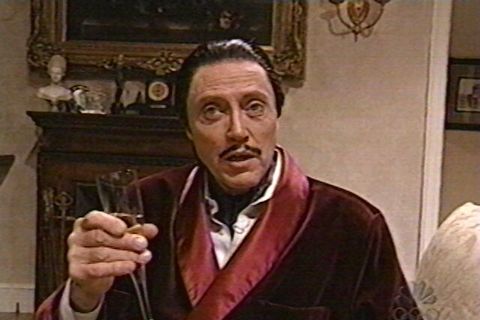 So this one is more of a guilty pleasure. Pau Gasol is a smooth Spaniard whom I imagine has all sorts of swinging parties that involve sex, hot tubs and bad accents.
Christopher Walken's turn as The Continental is a classic. He can't take a hint, refuses to allow for social awkwardness and really is not self-aware. He continues to try to charm the lady and strikes out miserably.
Gasol is just as smooth as Walken's character. He has the cool accent, the seemingly endless knowledge of worldly things and wears a silk bath robe.
OK, so that last one is pure speculation, but Gasol plays the part well.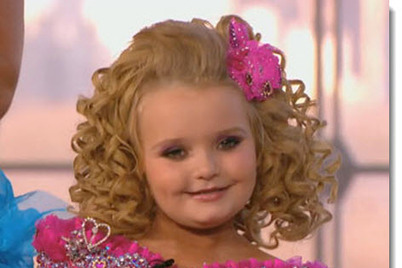 This is, perhaps, the most apt of all the comparisons.
James is the guy whom everyone dotes on, and those who don't, just can't turn their heads away from the upcoming train wreck.
We just can't turn away, even if we had him. We hate the way that James and Honey Boo Boo make us feel about ourselves, but at the same time, in a morbid way, it makes us feel better about ourselves because we can watch this impending disaster from afar and not be directly involved.
That being said, our viewership gives them more power, which in turn, creates a whole vicious circle.