5 Ways Dwight Howard Can Finally Win MVP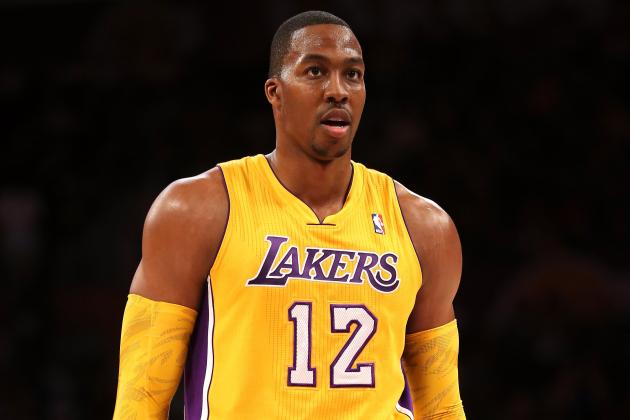 Stephen Dunn/Getty Images

Dwight Howard has been regarded as the NBA's best center for quite some time now, but despite producing dominant season after dominant season, the big man has yet to earn recognition as the league's Most Valuable Player.
The NBA MVP award has been within Howard's grasp before, but he's always been passed over for the likes of the league's most flashy perimeter players. In fact, a big man hasn't won the award since Dirk Nowitzki took home the honors is 2007, and a true center hasn't won it since Shaquille O'Neal in 2000.
With the exception of 2012, the former Orlando Magic star has been in the top five in MVP voting every year dating back to the 2007-08 season.
Now with the Los Angeles Lakers, the big man is officially in the spotlight, and while his game shouldn't change at this point in his career, the recognition he receives could propel him to the highest level of success in L.A. moving forward.
Begin Slideshow

»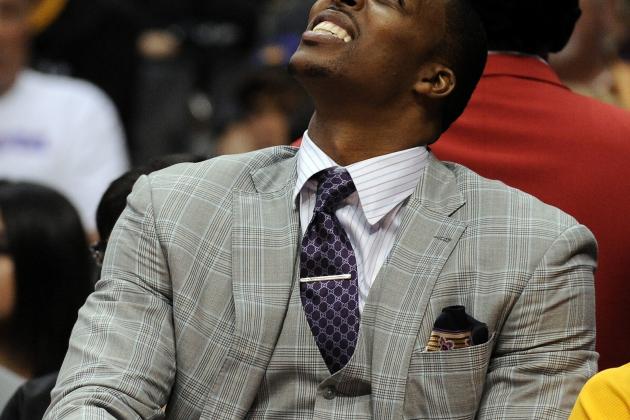 Harry How/Getty Images

No matter what else Dwight Howard does to garner MVP recognition, staying healthy will be the first thing on his to-do list if the award is going to be within his reach somewhere down the road.
Coming off back surgery, Howard is attempting to play in as many games as he possibly can in 2013. This is a good start, but if he can't win the award in his first year in L.A., he'll have to continue to stay healthy as he continues to get older.
Despite missing 12 games and the postseason in 2012, Howard did receive the seventh-most votes in the MVP selection process. The problem is, he averaged a ridiculous 20.6 points, 14.5 rebounds and 2.1 blocks, and his name would have been much higher on the list if his season hadn't ended early.
With the exception of 2012, the 26-year-old has had an extremely healthy career, having only missed seven regular-season games in his first seven seasons. If 2012 was a fluke, and the injury bug flies away for good, he'll be well on his way to a healthy second half of his career.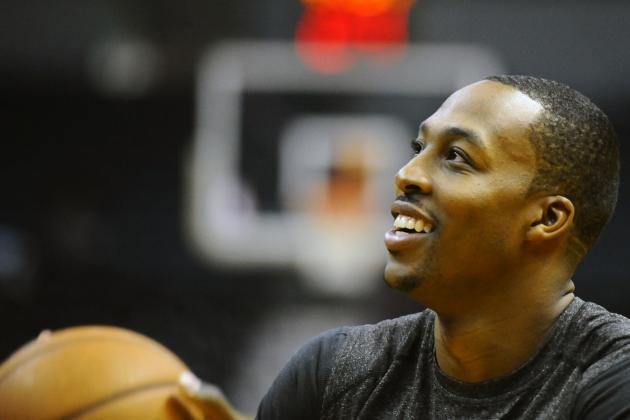 Christopher Hanewinckel-US PRESSWIRE

Dwight Howard's biggest Achilles' heel at this point in his playing days has to be his free-throw shooting.
Despite having decent form on his shot, the big man has completed just 58.8 percent from the line throughout his career, and he is coming off a career-worst 49.1 percent shooting.
Those who say Howard needs to improve his low-post game make a point; he won't be able to rely on dunking on people forever.
However, the problem with that argument is that Howard has been dominant enough with his athleticism to average 18.4 points and 13 rebounds per game for his career without a true go-to move.
He may need more finesse as his career progresses, but today, his athleticism remains just fine.
Howard has become a liability late in games because of his inability to score from the charity stripe, and if he were more reliable from the line, he'd be able to escape the Hack-a-Shaq for the rest of his career.
Stephen Dunn/Getty Images

Being dominant in one particular facet of the game is fine for most NBA players, but an MVP is somebody who should ideally take over the game in many different areas.
Dwight Howard is one of the rare two-way players who can have as big an impact on defense as he can on offense, but if he has it in him, now is the time to demand he takes more than the 11.3 shots per game he's averaged for his career.
With as many Shaquille O'Neal comparisons as there are out there, the biggest area where the two big men differ is in point-per-game averages. Shaq averaged a career-high 29.7 points on 21.1 attempts the year he won MVP, and while Howard's overall numbers are close to what O'Neal did that season, it appears that his scoring must improve for MVP recognition.
Howard has done a spectacular job of affecting both ends of the floor throughout his career, but now that he is with the Los Angeles Lakers, the attention is going to be on him to boost his game on the offensive end.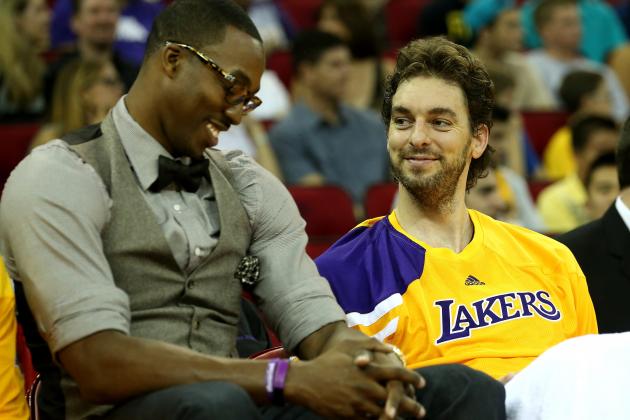 Stephen Dunn/Getty Images

Remember what MVP truly stands for?
Most Valuable Player.
The Los Angeles Lakers have disappointed the past two seasons, and the reason they've brought in a player of Dwight Howard's elite status is because they are ready to win big, and they're ready to win now.
Howard must come in and prove that he is more than just a stat-stuffer; he needs to prove he is a winner who can officially turn this organization around for the better.
The overall assumption is that the new-look Lakers are going to compete for a title year in and year out, but if Howard and his new teammates disappoint throughout their time together, nobody on this team will be earning an MVP award.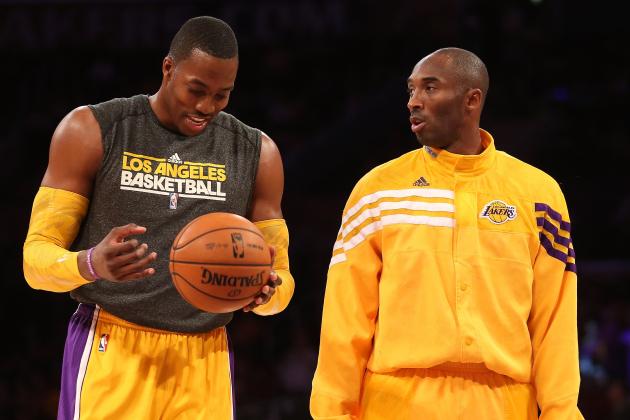 Stephen Dunn/Getty Images

Whether it be during the 2012-13 season, or a few years down the road when Kobe Bryant has retired from the game, Howard needs to make this team his own if he wants the MVP award.
Making your teammates better is a crucial part of the award, and that's something Howard will have to do by taking the pressure off the scorers. But when it comes down to it, the big man also needs to display his dominance on a night-in, night-out basis.
As Bryant continues to age, Howard will come closer and closer to the day where he officially takes over. Bryant has made it clear that the Lakers are still his team (according to ESPN's Dave McMenamin), but if his age and health catch up to him, he may have to pass along the torch sooner than he expected.
The Lakers are going to become Howard's team sometime in the near future, and when that happens, the big man will be ready to bring home the league's most prestigious individual acknowledgment—the NBA MVP award.