The Most Iconic Franchise Athletes of the Last 25 Years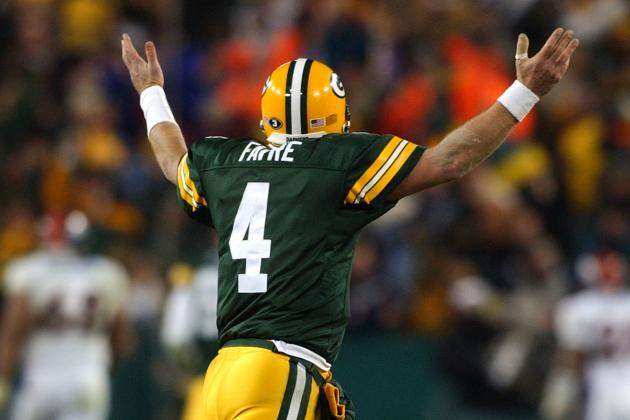 Jonathan Daniel/Getty Images

Who meant more to the Spurs, David Robinson or Tim Duncan? For the 49ers, Jerry Rice or Joe Montana? We're looking at the most iconic franchise athletes of the last 25 years.
When putting this together, the elements considered were their time with the franchise, their ability and scope as a player, and their impact on their franchise.
Let's get into it.
Begin Slideshow

»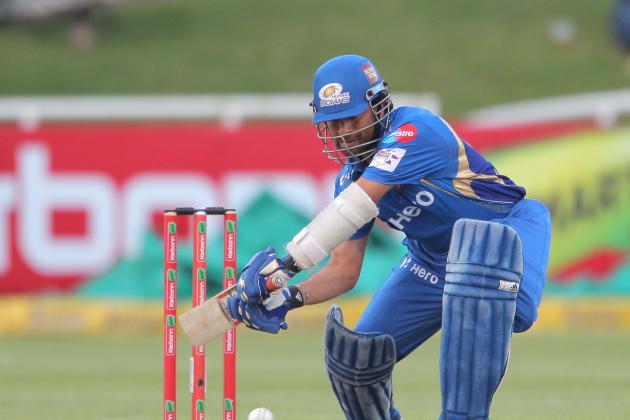 Gallo Images/Getty Images

I'm sorry to all our readers. Sorry to our international readers for having Sachin Tendulkar so low on this list, and to our US readers for forcing you to acknowledge cricket. Either way, this guy is cricket, and his dominance in the sport deserves a mention on this list.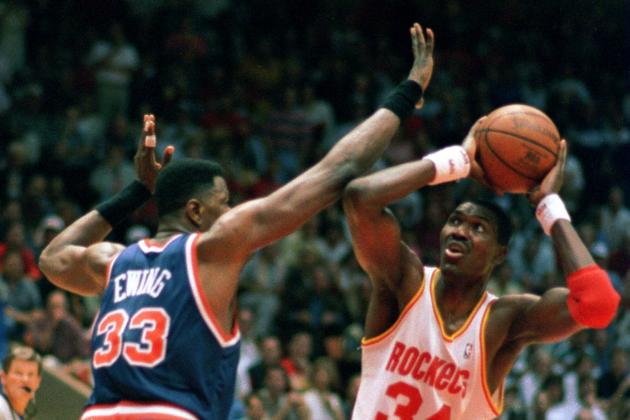 Getty Images/Getty Images

Hakeem "The Dream" Olajuwon brought two titles to a franchise we would otherwise never think twice about. A regular All-Star, and a league MVP in their 1994 championship season, Hakeem Olajuwon will be synonymous with the Houston Rockets franchise for years to come.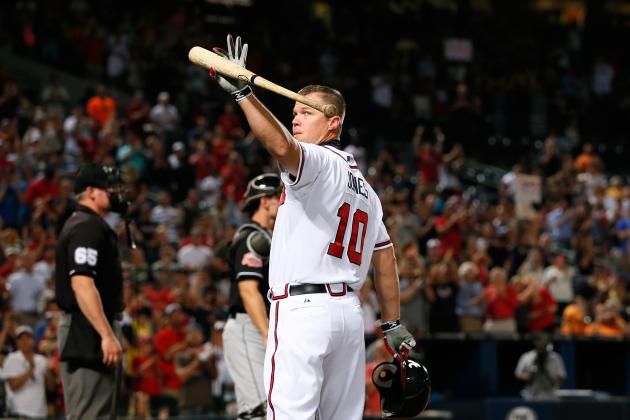 Kevin C. Cox/Getty Images

Chipper Jones chose to retire this year after nearly 20 years with the Atlanta Braves. He was often featured as an All-Star, was the NL MVP in 1999, and won the NL batting title in 2008. If that's not enough for you, do you know anyone who has heard of baseball that doesn't know who Chipper Jones is?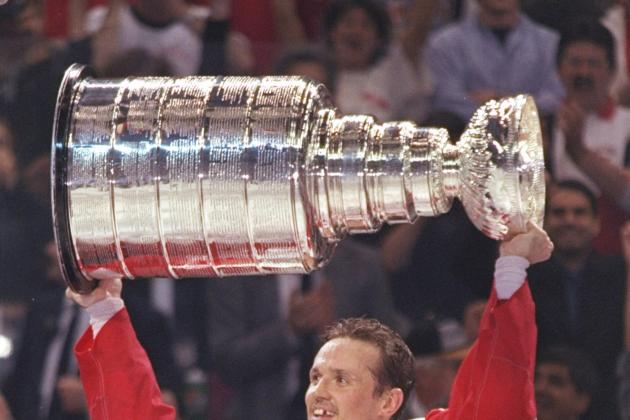 Robert Laberge/Getty Images

Stevie Y, along with coaching genius Scotty Bowman, brought the Detroit Red Wings franchise out of some pretty dark times. It had been just over 40 years since the Cup had been hoisted in the Motor City. Now that winged wheel is as recognizable a logo as any other in all of sports.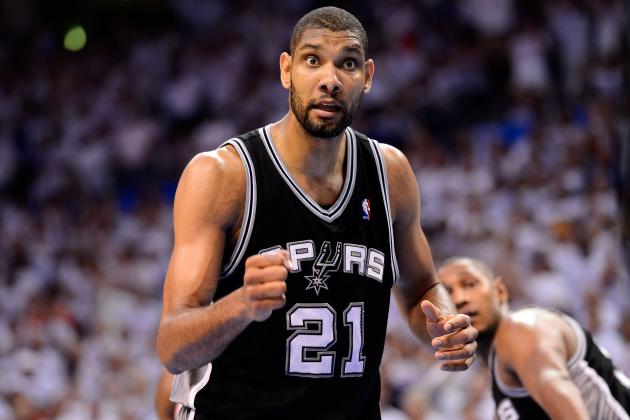 Ronald Martinez/Getty Images

Tim Duncan has been playing basketball in San Antonio for 16 years. Following David Robinson is no easy task, but Duncan has all but put the Admiral out of Spurs fans' minds.
He's won four NBA Titles, been to 13 All-Star games, won three Finals MVPs, and two league MVPs. He's kept the Spurs juggernaut afloat year in and year out, and he's kept a franchise in the national spotlight that otherwise wouldn't be.
Yes, Drew Brees played in San Diego for a few years, but who remembers? Drew Brees is the king of New Orleans. He brought the city their first Super Bowl and is a future Hall of Famer.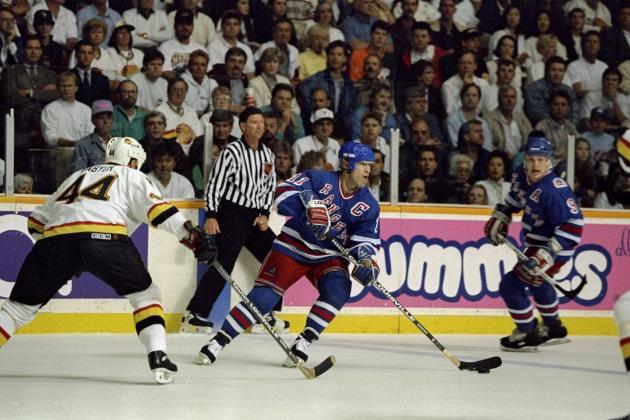 Mike Powell/Getty Images

He was an immortal long before he came to New York, but let's face it, the guarantee is something that will live on in the minds of New Yorkers and hockey fans everywhere for generations to come.
The guarantee is easily one of the most iconic moments in sports history, and Mark Messier solidified himself as an icon the moment he delivered on it.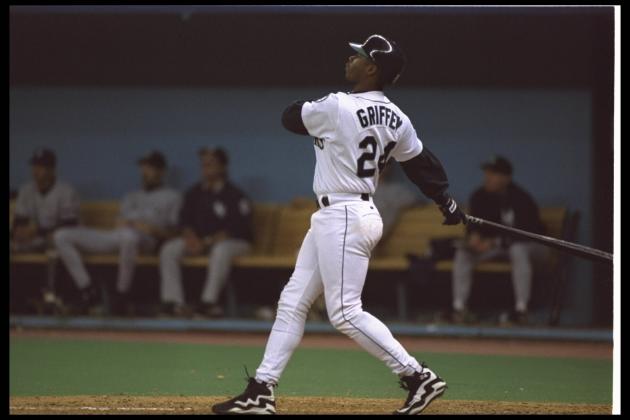 Stephen Dunn/Getty Images

Ken Griffey Jr. made a lot of kids Seattle Mariners fans in the 90's. Always a positive influence, one of the prettiest swings in the game, and a true athlete in every sense of the word, Griffey is a baseball player that every kid who saw him play wanted to be.
If that's not enough for you, he is sixth all time in career home runs with 630 and so far hasn't been busted for steroid use.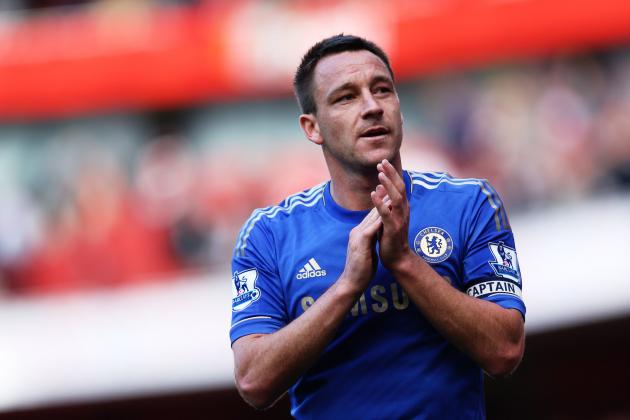 Richard Heathcote/Getty Images

He's an institution for Chelsea. I'd have him higher on the list if there weren't such a controversy over his comments to Anton Ferdinand.
He's had a long career with this storied club, but this is something that cannot be ignored in terms of an athlete's legacy.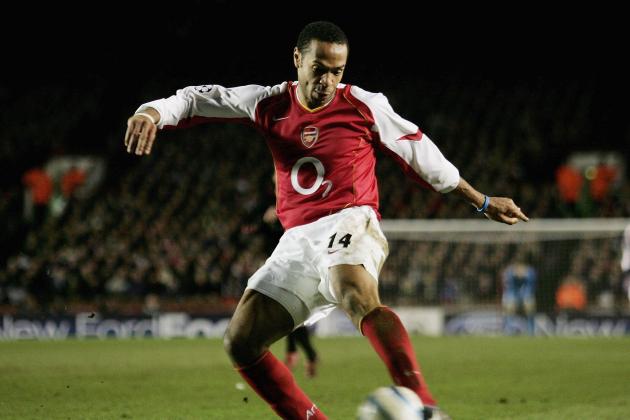 Shaun Botterill/Getty Images

Speaking of footballers, Thierry Henry has done quite well for himself, hasn't he? Yes, he spent a bit of time with Barcelona and is currently with the New York Red Bulls, but there's a statue of him outside of the Emirates stadium.
How many athletes have statues of themselves outside of the stadium where the franchise resides?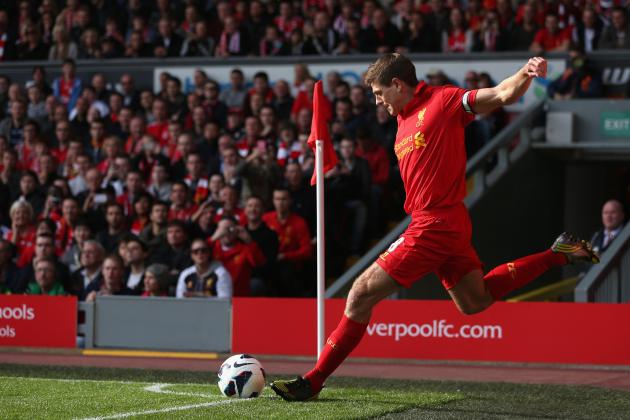 Clive Brunskill/Getty Images

Steven Gerrard has spent his entire life in Liverpool. Born in Whiston, Merseyside, he played his amateur career as well as his entire professional career representing Liverpool. He's an incredible midfielder, and a true point of pride for anyone from Liverpool.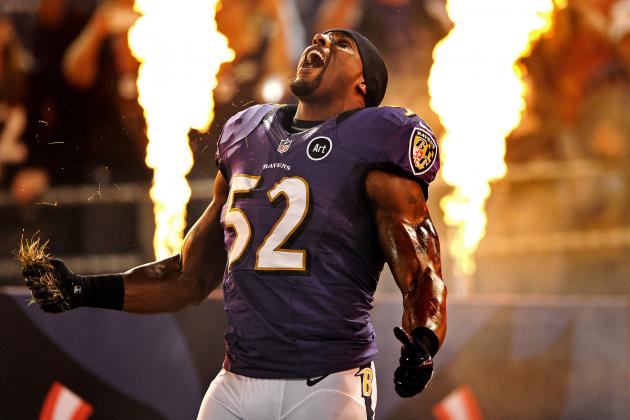 Patrick Smith/Getty Images

Ray Lewis is the man. I mean, if he's not the scariest guy to put pads on, who is? He was the Super Bowl MVP when the Ravens won in 2000, and he's basically been in the Pro Bowl every year. Injury or not, isn't there still a chance he makes the Pro Bowl this year?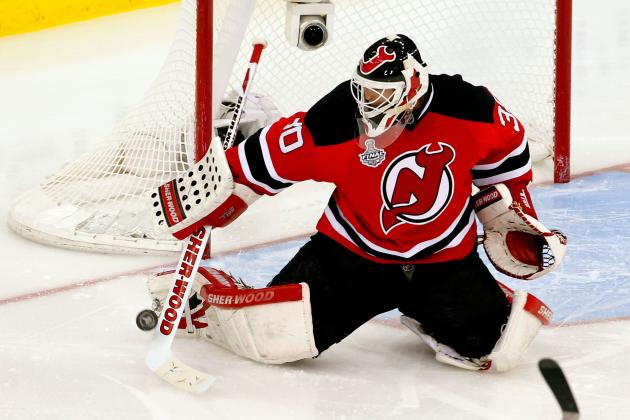 Paul Bereswill/Getty Images

Marty is the all-time leader in regular season wins, regular season shutouts, and playoff shutouts. He is without a doubt, the greatest thing to happen to New Jersey since Bon Jovi and Bruce Springsteen.
He's played his entire career with the Devils, and he will certainly have his No. 30 retired in the Devils' rafters.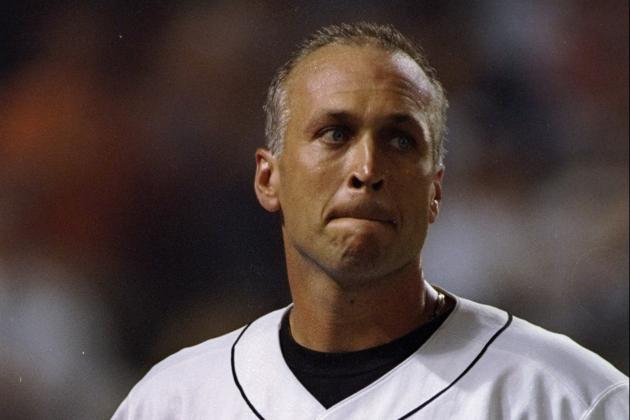 Doug Pensinger/Getty Images

Cal Ripken Jr. played for 20 years in an Orioles uniform. He may be the greatest Oriole to ever play. He's a Hall of Famer and has the record for the most consecutive starts with 2,632. That's a lot of games, a true iron man, and an enduring icon for the city of Baltimore.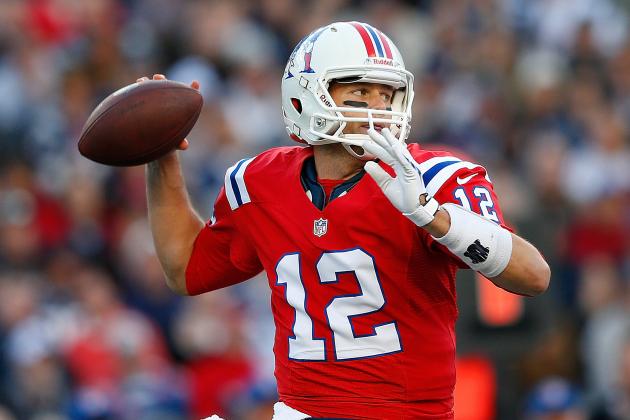 Jim Rogash/Getty Images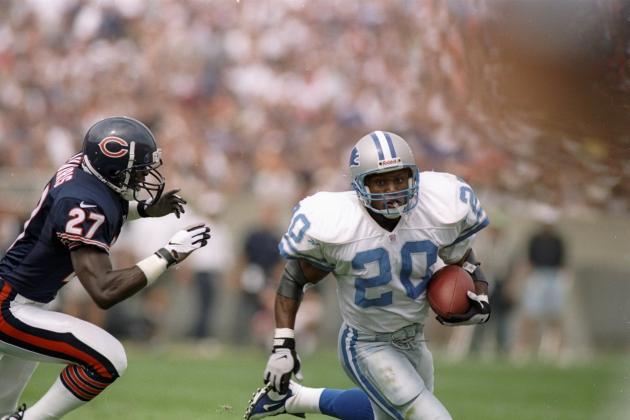 Jonathan Daniel/Getty Images

The Detroit Lions haven't had much to cheer about during their time as a franchise. Luckily, Barry Sanders came to town and was one of the first athletes to ever "put the team on his back dou."
A Hall of Famer, and third all-time in career rushing, Sanders is a lone bright spot for a franchise that hasn't had a lot to cheer about.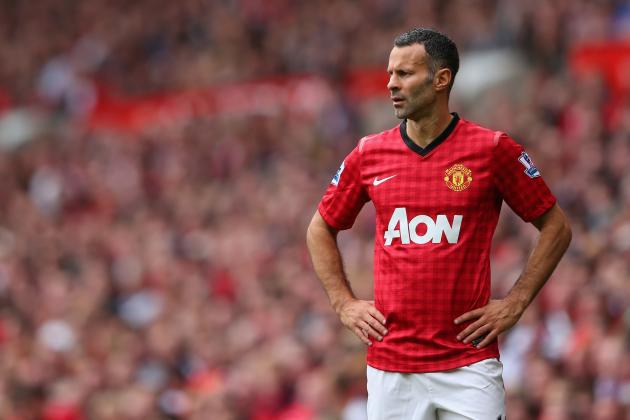 Alex Livesey/Getty Images

Few players spend their entire careers with one single organization, especially in international football. Manchester United has seen some of the best to ever lace up the boots come through their ranks, but none of have meant more and been with them as long as Ryan Giggs.
Here's a quick look at his achievements: 12 Premier League Titles, four FA Cup Titles, eight Community Shields, and two Champions League Titles. Enough said.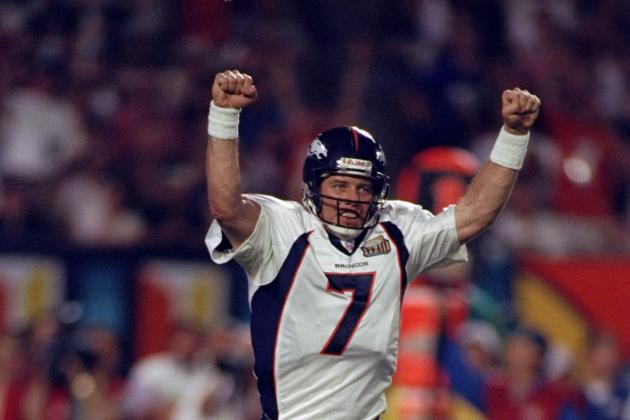 Al Bello/Getty Images

John Elway is fourth all-time in career passing yards, and let's be honest, would any of us give a second of our attention to this franchise if Elway hadn't won them two Super Bowls?
Oh yeah, and how many people do you know who won multiple Super Bowls? And Elway's still at it today, working in the Broncos front office to try to win the team another title.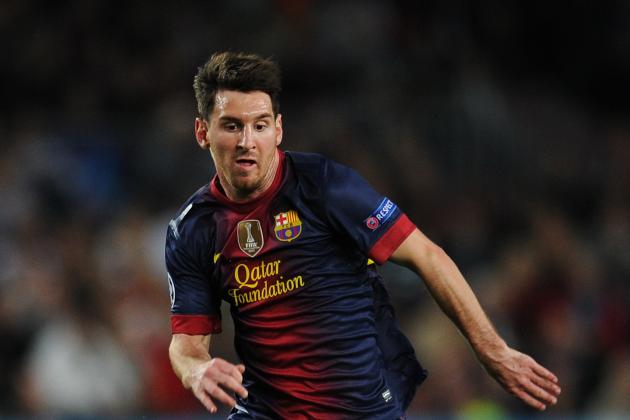 Jasper Juinen/Getty Images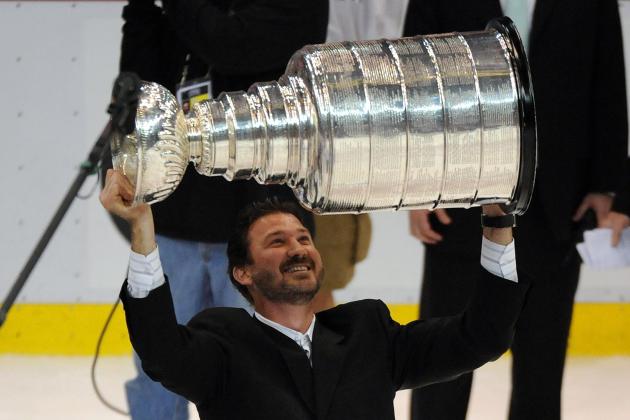 Harry How/Getty Images

Like Elway, Lemieux is still contributing to the team that he cultivated a Hall of Fame career with. Why's he higher? Because he brought a championship to his city from the front office.
After winning two Cups back to back in the early 90's, he brought the Penguins back to even greater prominence by drafting two of the greatest players in the world in Sidney Crosby and Evgeni Malkin.
Unfortunately, Lemieux can't keep the league from locking these boys out, so Metallurg reaps the benefits.
George Rose/Getty Images

Is there a wide receiver alive today who didn't idolize this guy? Is there a football fan who didn't?
The real deal in the truest sense of the phrase, in a league overrun with guys who talk more than they do, Jerry Rice is an enduring symbol of production. Jerry Rice has the record for career receiving yards with 22,895. No. 2 on the list has 15,934.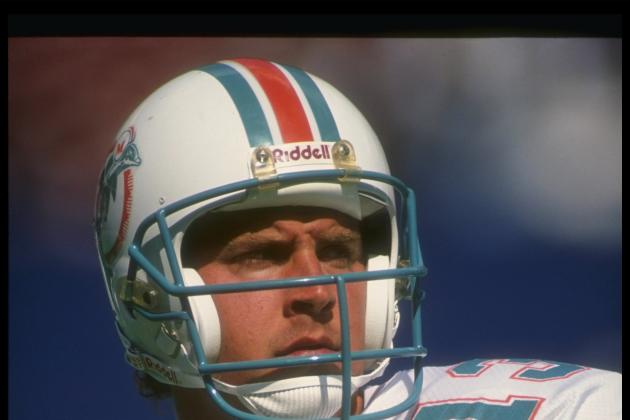 T.G. Higgins/Getty Images

He never won the big one, but he is easily regarded as one of the greatest quarterbacks of all time. Dolphins fans will continue wearing his jersey to games for decades to come.
With every quarterback the organization gives the starting job to, every fan asks: is this the next Marino? Don't hold your breath on Tannehill, Dolphins fans.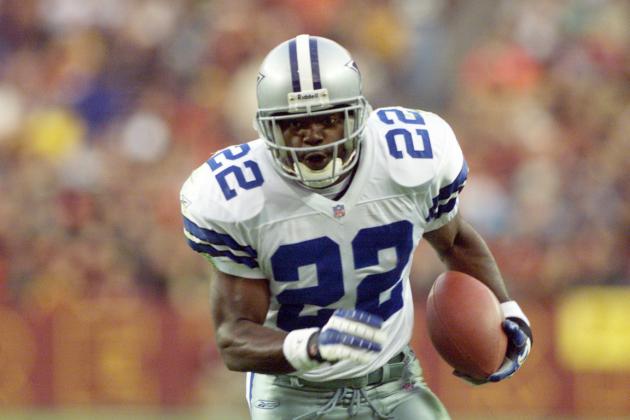 Jamie Squire/Getty Images

There have been many greats over the years. This next entry is a running back many have argued as the best to ever play. He played for 14 years, 12 in Dallas, and he won three Super Bowls with the Cowboys as their work horse.
He was the 1993 Super Bowl MVP, he went to the Pro Bowl eight times, and has the NFL record for career rushing yards with 18,355. Whether you would argue for him as the best ever or not, there's no disputing his place in the conversation.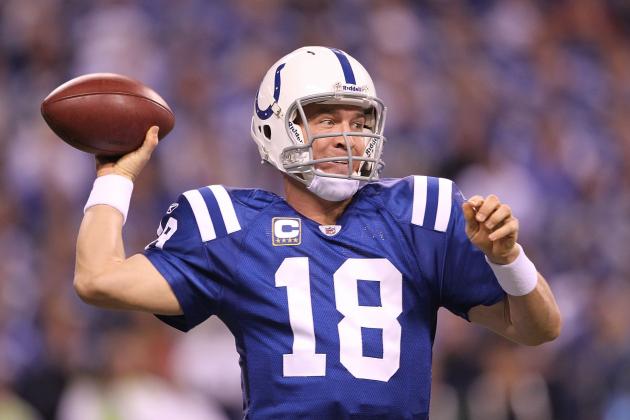 Andy Lyons/Getty Images

He's been to 11 Pro Bowls and has been playing for 14 years. He was a mainstay for a Colts franchise that some probably didn't even know existed before he came along.
Peyton Manning is third all-time in NFL passing yards, he won a Super Bowl, and he may be one of the greatest quarterbacks of all time. He's still got a few years in him, and if he wins a Super Bowl in Denver, that greatest of all time argument is going to get a lot stronger.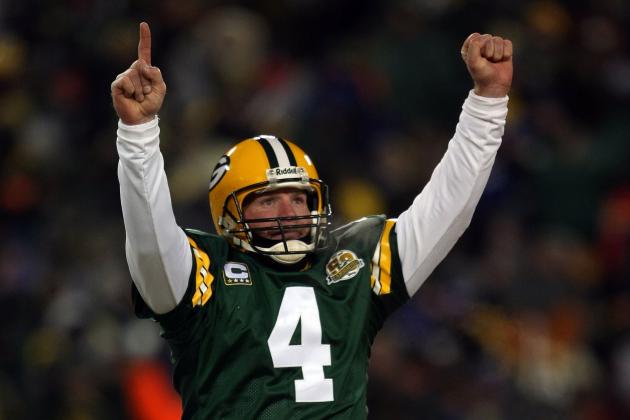 Jonathan Daniel/Getty Images

This guy is such a man's man, he sexted some woman and never so much as batted an eye and to be fair, it was after he was ousted from Green Bay.
Let's not forget that Favre is the career leader in passing yards with 71,838 and went to 11 Pro Bowls throughout his career.
He also won the Packers their first Super Bowl in a ages in 1996. He is a true original gunslinger and an iconic Green Bay Packer.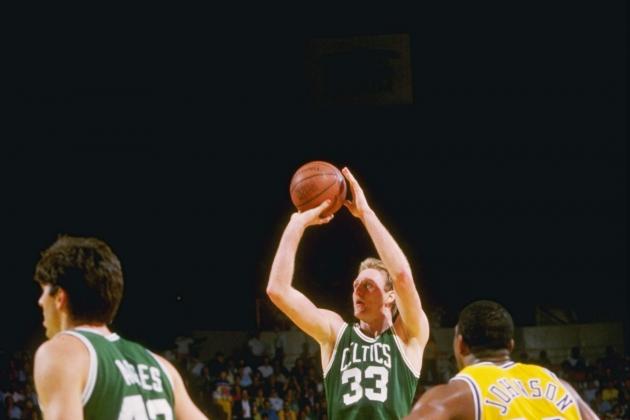 Rick Stewart/Getty Images

Larry freakin Bird. He played 12 years, all of which was for Boston. One of the most iconic franchises; one of their best players. Need we say more?
Bird's legacy rests with three NBA Titles, two NBA Finals MVPs, three league MVPs, and 12 All-Star appearances. They don't call him Larry Legend for nothing!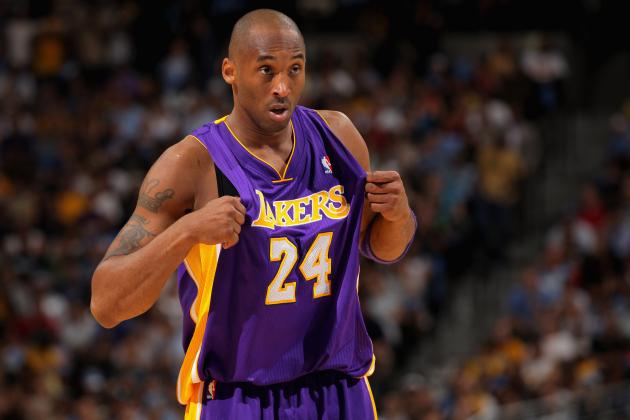 Doug Pensinger/Getty Images

Sixteen years later, Kobe Bryant is just as electric as he was when he began. Many argue he's easily one of the best ever, and he's still got plenty of basketball left in him.
He's won five NBA Titles, two NBA Finals MVPs, one league MVP, and he has been in the All-Star game 14 times.
The Lakers have had many great players play for them, one of which is the NBA's logo. Kobe's held up well under that pressure and has had quite a remarkable career.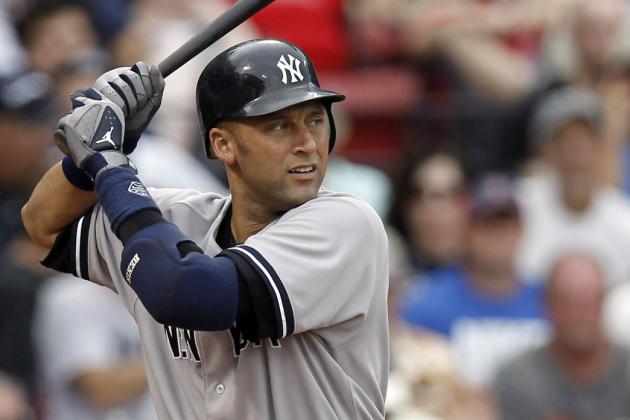 Winslow Townson/Getty Images

Everyone knows who Derek Jeter is. He's plays for one of the largest franchises on the planet in a city that buries their own at the first sign of shaky play.
What has Jeter done under all those bright lights and pressure? He has won five World Series Championships, 5 Gold Gloves, four Silver Slugger awards, and is a 13-time All-Star.
They call him "The Captain" and it's a name that fits him well. In an era when steroids and scandal dominated the Major Leagues, Jeter has been an enduring symbol of what baseball is all about.
No matter how much you hate him, you must admit you'd be shocked if it turned out he had done steroids. He's the last glimmer of hope that someone played during that era clean.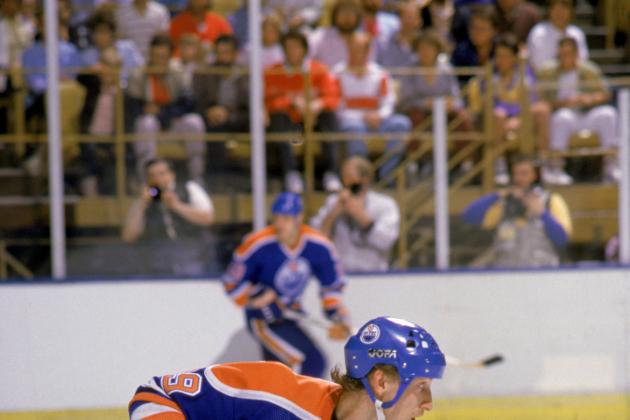 Mike Powell/Getty Images

How many people revolutionize a sport? The Great One did just that and not only has just about every offensive record in hockey, he was an 18-time All-Star, won the League MVP nine times, won the scoring title 10 times, won the Cup four times, and was an icon for two different franchises (the Edmonton Oilers and the Los Angeles Kings).
He is easily the greatest hockey player ever and truly put hockey on the map for an entire generation. Too bad his greatness, which did so much for the sport, is being undone by another silly lockout.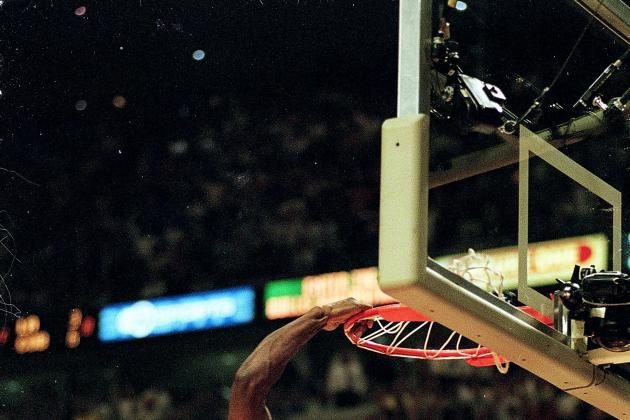 Jonathan Daniel/Getty Images

Michael Jordan may have a good argument for replacing Jerry West as the logo for the NBA. He may have an argument as one of the most iconic athletes to ever play a sport.
Jordan won six NBA Titles, had 14 All-Star appearances, five NBA MVPs, six NBA Finals MVPs, and three All-Star Game MVPs. Have you ever met someone who didn't like Michael Jordan? Me neither.
He is by far the most iconic athlete in sports history, much less the last 25 years. What would your list look like? Hit me up below.