College Football Recruiting 2013: The Top Committed Recruit at Every Position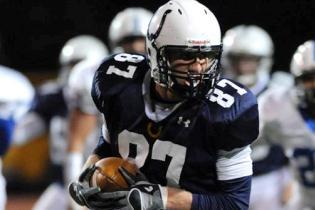 247Sports.com
Last week, we looked at the top uncommitted recruit at each position. Those were the top players at each main or key position on the football field who are uncommitted. Today, we're going to reverse the field and look at the opposite of that list.
Let's check out who's the top committed recruit at each position right now. There has been some shuffling at the top of my positional rankings, and you could be surprised at who I have atop the rankings right now.
Come inside and check this one out!
Begin Slideshow

»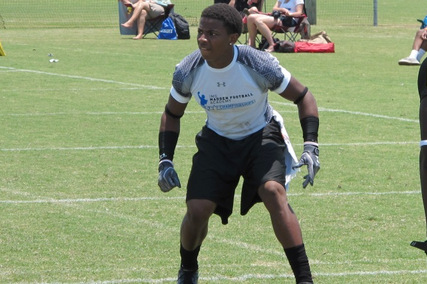 247Sports.com
Commitment: Florida
At 5'11" and 180 pounds, Hargreaves a technical CB prospect with good instincts, short area quickness, play smarts and cover skills. He plays with sound balance, fluidity and awareness.
He has early impact potential at Florida, where he could leave as a better player than Joe Haden. Hargreaves is a special corner.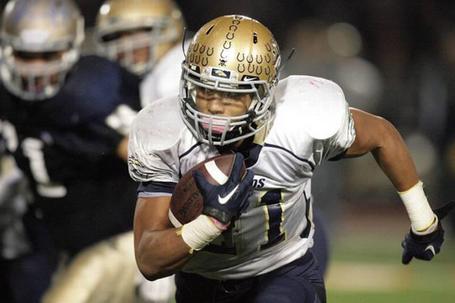 247Sports.com
Commitment: USC
Cravens is from Southern California and is as instinctive and athletic a defensive player as you'll find this year. He stands 6'1", weighs close to 210 pounds and can do things on the field that make your jaw drop.
His athleticism, football speed and competitiveness allow him to factor in the box as a run defender or patrol the back end to make interceptions. He's like a high school version of Troy Polamalu.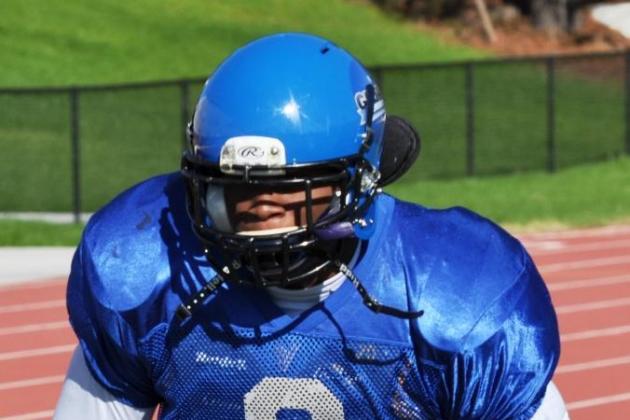 247Sports.com
Commitment: Auburn
Foster could very well be the best football player in the country. He's a 6'2" 'backer that is close to 245 pounds and looks like a college defender right now. He has excellent instincts, quickness, athleticism and speed.
Foster can smash a blocker at the point of attack inside run alleys or hawk a ball-carrier trying to get to the perimeter with range. He has NFL written all over him.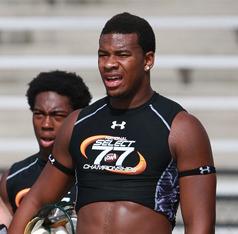 247Sports.com
Commitment: Clemson
Nkemdiche is still committed to Clemson, so technically, he remains the top committed to DE recruit. He's the No. 1 prospect on my board and is a 6'5", 270-pound power player.
Nkemdiche is a man at the point of attack, but has the snap quickness and speed to blow by a blocker. He's very competitive and plays with a huge motor. This is a prospect that is a game-changer.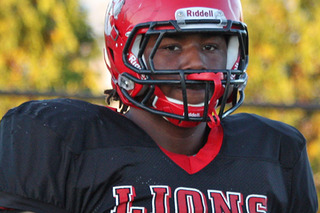 247Sports.com
Commitment: USC
Bigelow is 6'3", 297 pounds and comes from Delaware. He is playing his senior season in Maryland, and his athleticism, strength, quickness and physicality have him dominating.
A very good DT prospect, Bigelow looks like a class three-technique type of DL. He can shoot gaps, play big at the point of attack, read blocking schemes, fight to pressure passers and make stops all over the front of the box.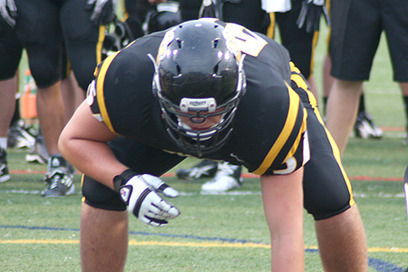 247Sports.com
Commitment: Michigan
Kugler is out of Pennsylvania and is the son of Sean Kugler, the Pittsburgh Steelers' OL coach. Patrick is a 6'4", 275-pound mauling blocker that has excellent technique, toughness, strength and quickness.
He can surge off the ball and looks to just roll over his targets. Kugler likes to move his opponents off their marks, walk them out of run alleys and plant them in the dirt. He's good in a phone booth as a pass protector too.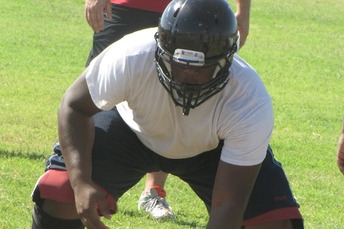 247Sports.com
Commitment: Texas
I know most publications list James as a center prospect, but the 6'5", 320-pound Texan has enough athleticism and strength to play OT in college. He has very easy movement and agility for a big man, and plays with good balance.
I strongly feel James can play LT in the Big 12.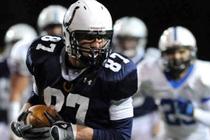 247Sports.com
Commitment: Penn State
Breneman is the best pure TE prospect on my board and, when healthy, reminds me of a bigger Kent Taylor. He's 6'5", 230 pounds and has the ball skills, strike zone and hands of a wide receiver.
Breneman can work well in the seams and intermediate passing game, using his length and solid play speed to move the chains. Once he rehabs his knee back to full strength, he should be very productive in Bill O'Brien's offense.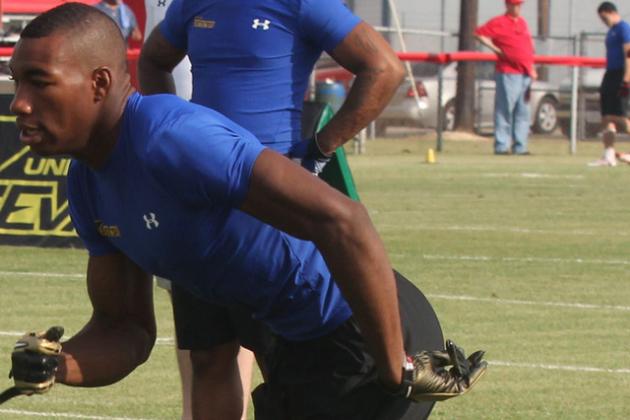 247Sports.com
Commitment: Baylor
Rhodes exploded up the board this past spring. He is 6'1", 185 pounds and has just about everything you need from a No. 1 WR.
He's a very smooth athlete, and it shows in his route running. Rhodes can use fluid movements and quickness to detach from coverage at junction points, good hands to stick grabs in the air and speed to run away from defenses in the open field.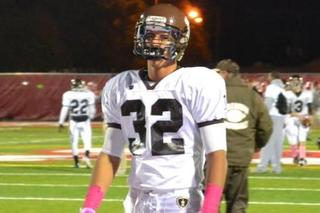 247Sports.com
Commitment: USC
I still like Isaac as my top RB prospect, as he's a dynamic player who, at 6'3", 220 pounds, can also get out to run routes and catch balls like a WR. He's a versatile weapon on the offensive side of the ball that can do many things.
Isaac ran for over 2,000 yards as a junior and combines a big frame, speed, elusiveness and vision with great ball skills.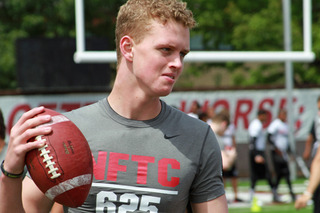 247Sports.com
Commitment: USC
At 6'5" and 214 pounds, Browne has a super quick release, good arm strength, accuracy and touch. He makes very good decisions and reads defenses well. He isn't RG3 in terms of mobility, but has solid pocket presence and feel.
Browne also is a very good leader who commands his huddle and understands what's required of him as a quarterback of a football team.
Edwin Weathersby has worked in scouting/player personnel departments for three professional football teams, including the New York Giants, Cleveland Browns and the Las Vegas Gladiators of the Arena League. He spent a year evaluating prep prospects and writing specific recruiting and scouting content articles for Student Sports Football (now ESPN Rise-HS). A syndicated scout and writer, he's also contributed to WeAreSC.com, GatorBait.net and Diamonds in the Rough Inc., a College Football and NFL Draft magazine.