6 Best Ball-Handlers in College Basketball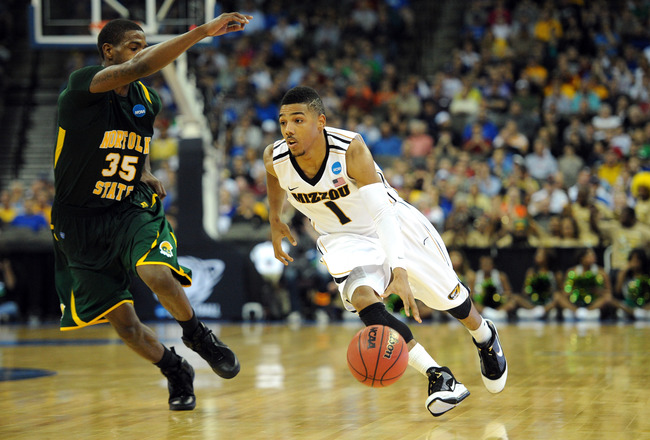 Eric Francis/Getty Images
College basketball is a notoriously fast-paced game, and teams with skilled ball-handlers have a huge advantage.
On many teams, the best player is the one who controls the ball, and it pays off to have one who is skilled handling the rock.
For this list, I took into account the "eye test" of a player's handles, his turnover stats, and the amount of time spent controlling the ball.
These players are the best of the best in college basketball when it comes to ball-handling skills.
Peyton Siva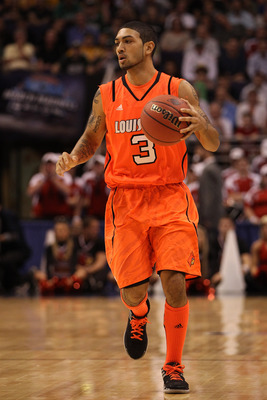 Christian Petersen/Getty Images
Peyton Siva is one of the best players—not just point guards—in the entire country.
He's incredibly elusive and plays with a lot of pace while keeping himself under control. His ability to speed things up without getting out of control with the ball is what makes him so good.
Watch his head and his feet as he maneuvers around the defense—he always has his feet angled to put himself in the right position, and his head remains up, looking for his next move.
Siva doesn't put up huge stats, but Louisville's offense starts with him, and he always gives them a chance to make a play.
Aaron Craft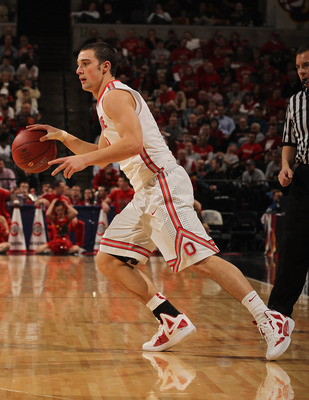 Jonathan Daniel/Getty Images
One of the most fundamentally sound and reliable players in all of college basketball, Aaron Craft, is back for his junior season at Ohio State.
He is mostly lauded for his defense, but Craft's ability as a point guard shouldn't be overlooked.
Craft doesn't have noteworthy quickness or court vision, but he is as dependable with the ball as they come.
While he won't put up big stats, he rarely turns the ball over. Craft averaged an impressive 2.2 turnovers per game last season, and just does a great job taking care of the ball.
Isaiah Canaan
Isaiah Canaan is absolute lightning. There's really no other way to describe the dynamic senior guard.
He can do a little bit of everything, and the reason for that is his incredible athleticism and ball-handling ability.
Just using the eye test, it's easy to see why Canaan is so good.
He can cross a defender over, take it to the basket or pull up quickly with ease. Whatever Murray State needs him to do, Canaan takes care of it.
Matthew Dellavedova
Ethan Miller/Getty Images
Matthew Dellavedova doesn't have overly impressive handles in that he'll pull out some crazy crossover and break the defender's ankles, but the Australian native still handles the ball extremely well—and extremely often—for St. Mary's.
Last year, he played an average of 37.5 minutes per game but still had less than three turnovers per contest.
Dellavedova combines raw energy with an exceptional basketball IQ and is truly fun to watch.
He is the focal point of St. Mary's offense and is one of the most exciting players to watch in the nation.
Phil Pressey
Phil Pressey is insanely quick and is as good as anyone in the country with the ball in his hands.
He can weave through a defense or run the floor, keeping his head up and the ball steady.
Once in awhile he'll break out a move that'll make the highlight reel, and flashes some incredible raw handles. As far as the eye test goes, Pressey wins.
But Pressey is so good because he knows when to tone it up a notch and take the game into his own hands, but is also smart enough to calm things down, controlling the ball to let the play develop.
Lorenzo Brown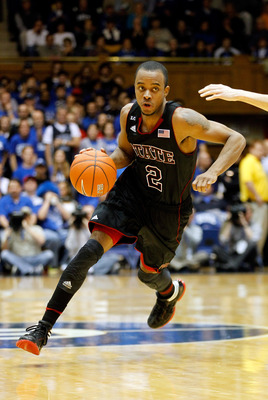 Streeter Lecka/Getty Images
One of the best natural playmakers in the entire country is Lorenzo Brown.
He loves to run the ball up the court and get the play started quickly, which is part of why NC State was successful last year and should be one of the best teams in the ACC this season.
Brown has great handles but also takes care of the ball.
He loves to take defenders one-on-one and mixes up a variety of moves to keep the defense off balance.
Look for Brown to lead NC State up the rankings this year and make a push in the NCAA tournament.
Keep Reading