David Backes and 5 Other NHL Centers That Do Not Receive Enough Attention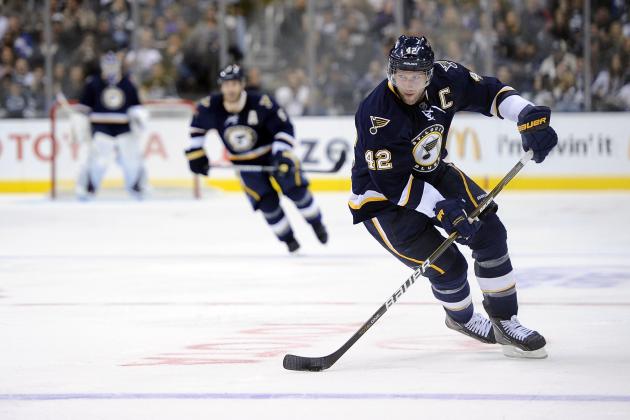 Harry How/Getty Images

In the NHL, centers are quite literally the center of the team.
They start the play with the faceoff, and are counted on to score, check, cover the entire ice, and set up teammates for goals.
But because their worth doesn't always show up on the stat sheet and they don't necessarily make big highlight-reel plays, some centers fly under the radar. Many of these centers do everything right and are just overlooked for a number of reasons.
For this list, I wanted to take a look at six of the most underappreciated centers in the game, and show just how valuable they really are.
For the record, Jordan Eberle, Patrice Bergeron, and Dustin Brown were the three guys that just missed the cut here, due mostly to their recent success and some extra well-deserved praise and attention.
Begin Slideshow

»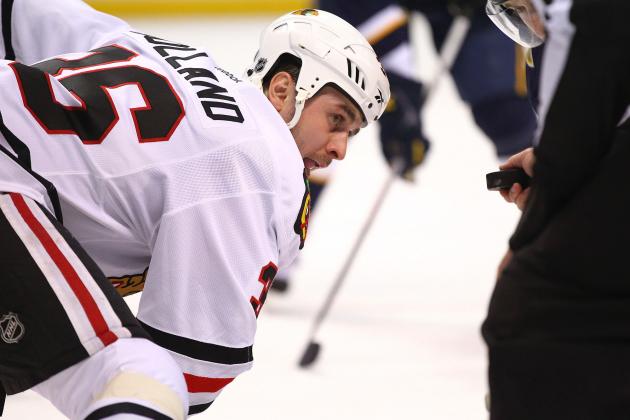 Dilip Vishwanat/Getty Images

Bolland plays on a star-studded team, and he therefore gets pushed to the background when the spotlight shines on the Blackhawks, which it has done quite a bit in the past few seasons.
Jonathan Toews, Patrick Kane, Marian Hossa, Duncan Keith, and Patrick Sharp get the majority of the coverage, but the Blackhawks would not have found so much success without Bolland.
He is somewhat of an inconsistent scorer, but his grit and checking ability is unmatched. The six-year veteran has a knack for coming up big in the playoffs, and he always seems to provide the spark that Chicago needs, no matter how frustrating his play had been previously.
Check out all these playoff plays: this tone-setting check, or this Stanley Cup-changing goal, and you'll see why Bolland is an underrated part of Chicago's success.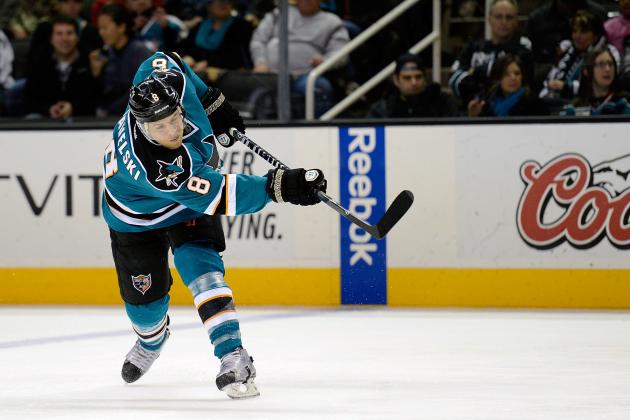 Thearon W. Henderson/Getty Images

Pavelski is often overshadowed by team captain and fellow center Joe Thornton, but the Wisconsin native is every bit as important to the Sharks as Thornton.
Drafted by San Jose in the seventh round, 205th overall in 2003, Pavelski broke into the NHL during the 2006-2007 season, and he has been productive ever since.
Over the past four seasons, Pavelski has averaged nearly 60 points per season and 19:40 in ice time per game. This past season, he had more goals than assists for the first time in his career, with 31 goals and 30 assists, but he's an unselfish, team-first player.
He's been a plus player in each season, including a career-best plus-18 this past season. He has also had a shorthanded goal in every season besides his first, and is considered to be one of the better penalty killers in the league.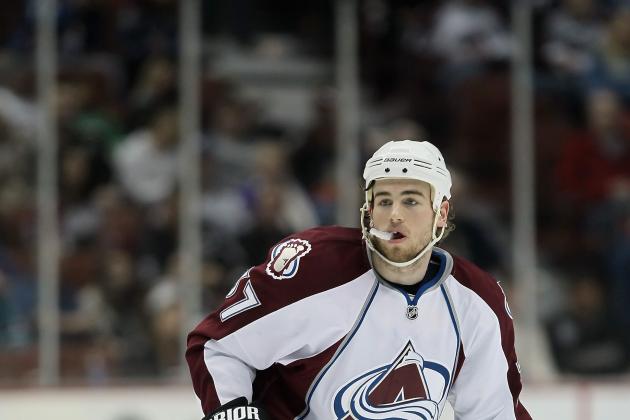 Jeff Gross/Getty Images

When you have the rookie of the year on your team and another budding star playing the same position as you, it's easy to get overlooked.
When you play for the Avalanche, it's pretty hard to get any attention in the first place.
With all that against him, it's pretty tough for O'Reilly to get the attention he deserves. He was taken 33rd overall by Colorado in the 2009 draft, but didn't come with anywhere near as much hype as Matt Duchene, who was taken third overall by Colorado in that same draft.
But O'Reilly jumped right to the NHL along with Duchene, and has made major strides in each of his first three seasons. The 21-year-old is a skilled passer with great hockey sense, and excels in both the offensive and defensive zones.
O'Reilly led the team in points this past season with 55, and led the entire NHL in takeaways, proving that he's a legitimate two-way center. There was even some talk about O'Reilly being considered for the Avalanche's captaincy if he hadn't been in the midst of a contract dispute with the team this past offseason.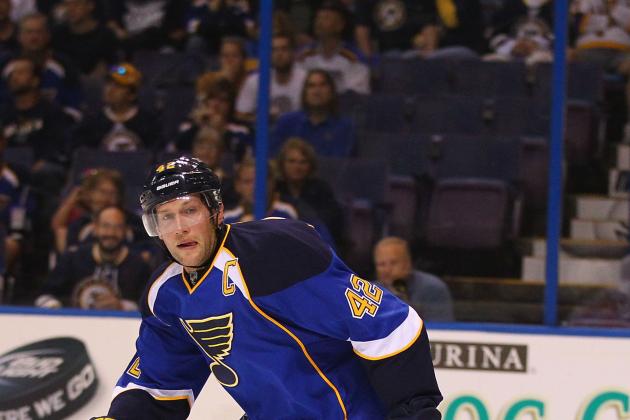 Dilip Vishwanat/Getty Images

Backes is one of the league's most underrated players, regardless of position.
Even though the Blues finished tied for the second-most points in the NHL last regular season, I bet a lot of casual NHL fans wouldn't be able to tell you who their captain is.
The Blues are one of the least flashy teams in the league, and don't get much exposure playing hockey in St. Louis. They rely on solid defense and are led by Backes, one of the best two-way forwards in the game.
Backes has only missed 13 games in the past four seasons, and his average time on ice per game has risen every season, peaking at exactly 20 minutes this past season.
In the past two seasons, Backes has racked up 64 and 52 points and has been an impressive plus-32 and plus-15. He is skilled in every aspect of the game, and plays in any situation.
Backes is a leader both on and off the ice, which makes him such a big piece of the Blues.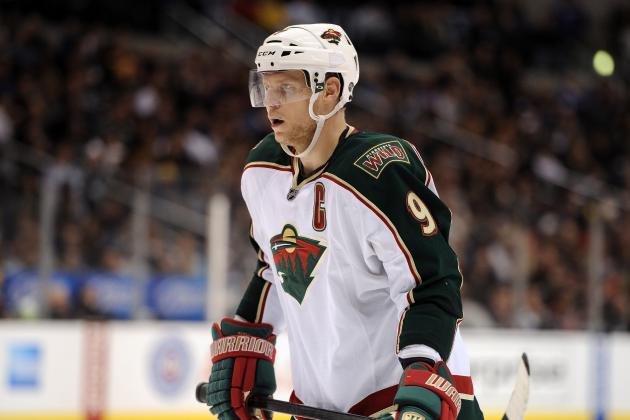 Harry How/Getty Images

Mikko came into the league as the sixth overall pick and in the shadow of his older brother Saku. Mikko never really escaped that shadow, even as he emerged as one of the most talented centers in the league.
He is the captain of the Minnesota Wild, who haven't made many headlines until signing Zach Parise and Ryan Suter this past offseason.
Parise and Suter are quality players, but they will quickly find that the Wild is Koivu's team.
The only problem with Koivu is that he has had a bit of trouble staying healthy. He missed big chunks of the 2007-2008 and 2011-2012 seasons, and also missed 11 games in the 2010-2011 season.
But Koivu is a do-everything kind of player who is Minnesota's leader when he takes the ice.
This past season, the Wild were 8-16-3 with Koivu out of the lineup, and 27-20-8 with him in it, which just goes to show how integral he is to their success.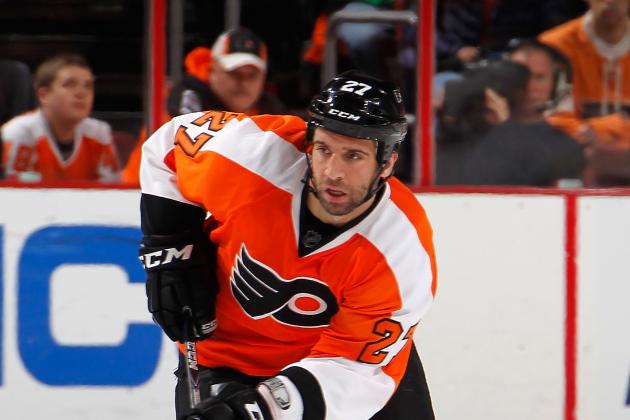 Paul Bereswill/Getty Images

A low draft selection like Pavelski, Talbot was taken in the eighth round, 234th overall, by Pittsburgh in 2002. He was a big part of the Penguins, and Penguins fans' disappointment when he left is a testament to his value.
Talbot is one of those players that just plays the way a hockey player should.
He's a gritty, hardworking player with underrated skating and puck handling ability. He isn't afraid to drop the gloves and is always the first player to rush to a teammate's defense.
He's also one of the best penalty killers in the entire league, and has 14 shorthanded goals. He won't light up the stat sheet, but posted a career-high 34 points for Philadelphia this past season.
Talbot is also a great leader and key part of the locker room. He has the experience to get respect like a veteran should, but also mixes it up with the younger guys and was an integral part of the Flyers' success, with so many rookies on the roster.