WWE Raw Live Results, Reaction, Analysis and Hell in a Cell Fallout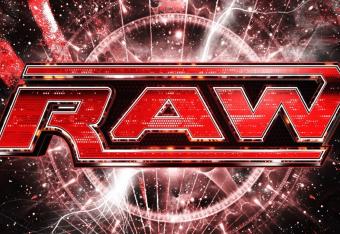 wwe-wallpapers.com

We are less than a day removed from Hell in a Cell and the reactions to the event have been mixed to say the least.
Every title ended up being defended last night and several of the matches stood out as entertaining, but the main event is the match most people will be talking about.
Ref Brad Maddox once again came into play as he stopped Ryback from winning the match by delivering a low blow which allowed Punk to roll Ryback up for a fast count.
Ryback got his revenge after the match, but the monster will likely be looking for a rematch tonight.
We also have the angle with John Cena being confronted by Vickie Guerrero with "evidence" that he had an affair with AJ Lee.
Big Show is the new World champion following his win over Sheamus and Dolph Ziggler still has his MITB case. Could we see a cash in tonight?
The fallout from Hell in a Cell is sure to be intriguing so make sure to bookmark this page and come back tonight when Raw goes live for up-to-the-minute coverage of all the action.
Follow me on Twitter @BR_Doctor
That was a decent show. There were a couple good matches but a few of the segments fell a little flat for me.
AJ being a wrestler again should help the Divas division keep improving but Beth being fired that way was just stupid. She should have had a better exit angle.
Before I go I want to wish everyone in the path of Hurricane Sandy luck in weathering the storm. My own Father lives in Connecticut very close to the ocean so I am hoping for everyone's safety.
Punk tells the crowd to shut up and listen because Survivor Series will be a celebration of one year with him as champion. Odd that he won't be defending the title at the PPV.
Foley is out next to introduce his team. Foley says Punk is not a man with how he has been acting lately.
The first member on Team Foley is the IC champion Kofi Kingston. Foley brings out Team Hell No as the next two members.
The final member of his team is going to be Randy Orton. Foley brings out Ryback as the actual final member, which means Foley won't be fighting.
Make that four matches from HIAC seeing what are essentially rematches. A brawl breaks out in the ring and Ryback stares at Punk as he retreats.
Ryback and Team Foley stand tall in the ring as Punk holds his title above his head on top of the ramp.
Ryback hits the meat hook on Rhodes to scare Punk a little. Heyman looks a little worried as Rhodes gets put up for Shell Shocked.
The show ends with Ryback staring down Punk from the ring.
After the break we get Paul Heyman in the ring talking up CM Punk before he makes his entrance. A banner for WWE 13 drops when Punk gets in the ring.
Heyman starts naming who he has picked for Team Punk. The first member will be The Miz. Miz comes out to the ring to join Punk.
The next two members are Team Rhodes Scholars. Rhodes and Sandow comes out looking very pleased to be picked for the team.
Heyman says he saved the best for last. He brings out Alberto Del Rio as the final member of Team Punk.
Alberto Del Rio vs. Justin Gabriel
After the break we see Alberto Del RIo comes out for his match. Gabriel is already in the ring. I think he is probably going to be losing quickly in this one, which is a shame since he just had a title match last night.
The bell rings and Del Rio goes right for Gabriel with kicks. Del Rio hits a snap suplex for a near fall.
Gabriel comes back with a monkey flip and a flying clothesline from the corner. Gabriel takes Del Rio out of the ring and then follows up with a sliding dropkick.
Del Rio kicks Gabriel in the head to get back control and then he snaps his arm in the ropes for a near fall.
Ricky is arguing with some fans at ringside as Del Rio keeps the pressure on Gabriel's arm. Del Rio hits a nice backbreaker for another two count.
Del RIo hits a side suplex for another near fall. If this match is going to go for more than a couple minutes then they should pick up the pace.
Gabriel fights up for a moment only to get snapped back to the mat by his hair. Del Rio lays in with hard kicks to the back of Gabriel.
Gabriel fights back with kicks and a springboard moonsault for a two count. He misses a dive in the corner and Del Rio hits a nice enziguri before locking in the Cross Arm Breaker for the submission win.
Winner: Alberto Del Rio
When we return we see the whole roster and Vince McMahon on the ramp to welcome John Cena and some people from Susan G. Komen.
Cena reveals a check made out to Susan G. Komen for a millions dollars.
I have helped raise thousands of dollars for SGK over the years and I encourage everyone to find a way to support this cause.
SinSterio vs. Scholars Part 2
After the break we see Sandow getting a near fall on Sin Cara. He tags in Rhodes and they keep Sin Cara down. Rhodes hits a delayed front suplex for another near fall.
Rhodes puts Cara in an arm lock that keeps him down. Cara rolls through and tries to kick Cody but he tags in Sandow and they keep him down.
Sandow keeps Cara from tagging Rey and he tags in Cody again. Cody goes for an Alabama Slam but Cara rolls him up for a near fall.
Cara hits his old finisher to get Rhodes down and he starts crawling towards his corner.
La Parka gets the tag and Rey hits the senton to Rhodes followed by a headscissors. Rhodes tries to throw Rhodes out of the ring but Rey catches himself.
Sandow hits Rey on the apron and Rhodes tags him in to work over Mysterio some more. Sandow hits the Elbow of Disdain for a near fall.
Rhodes and Sandow keep Rey in their corner with more quick tags. They really seem like a good tag team the more I see Rhodes Scholars.
Rey gets a surprise roll up for a near fall, but Sandow gets the tag to Rhodes again and they continue to punish Rey.
Rey ends up countering a double suplex into a double DDT and Rey gets over to Sin Cara for the hot tag.
Cara takes out both men with a cross body and then hits a big elbow to Sandow. He hits an enziguri for a near fall.
Sin Cara hits the high flying arm drag to Sandow and then he sets up Rhodes for Rey to hit the 619. Cody moves and ends up throwing Rey into the steel steps.
Cara takes out Rhodes with a corkscrew and then he kicks Sandow in the head before climbing to the top for a missed senton.
Sandow hits his finisher for the pin and the win.
Winners: Rhodes Scholars
That was a really good match. Everyone seemed to be on the ball in that one.
SinSterio vs. Rhodes Scholars Part 1
Rey kind of looks like La Parka in his outfit. Rey and Cody start things off with Cody getting an early advantage with a headlock and shoulder block.
Rey comes back with a low dropkick for a near fall. Rhodes tags in Sandow and Rey tags in Cara. Cara does some front flips and Sandow backs into the ropes and makes the ref back him off. Hilarious.
Sandow puts on a hammerlock but Cara quickly gets out of it and Sandow tags in Rhodes.
Cara takes it to Rhodes with hard kicks to the legs before tagging in Rey for a double team and a near fall.
Rhodes takes out Mysterio with a hard right hand and then tags in Sandow. Rhodes and Sandow hit some quick tags to keep Mysterio grounded.
Rey drops Cody into the turnbuckle and tags Cara for a high flying double team. Rey launches Cara over the top into Rhodes and then Rey hits a senton to Sandow as we head to break.
AJ is shown talking to Cena backstage and Vickie is watching from a hiding spot behind her. Beth walks up and thanks Vickie for restarting the match.
Vickie says she shouldn't have had to restart the match and Beth is fired. Is this really how they are writing her off TV? She deserves a better angle than that.
Rey Mysterio is out next for a match.
After the break we see more replays of CM Punk from earlier tonight. After the video Sheamus comes out to discuss losing the World title last night.
Sheamus says he is able to smile after losing the title because he can admit that Big Show was the better man last night.
Sheamus says Show gave him the greatest fight of his entire life. Sheamus says Big Show won the battle but not the war.
Big Show's music hits and he comes out holding the WHC high above his head. Show has a big smile on his face, too.
Show mocks Sheamus, thinking he is hiding the truth that he is afraid he can't beat The Big Show.
Show gives Sheamus credit for making him dig deeper than anyone else before. He says there is no stopping him now.
Show calls Sheamus a red-headed ginger snap. Sounds like he hit up Cena for some jokes before coming out.
Sheamus picks up Big Show and hits White Noise. It always looks impressive when someone can lift Big Show up. I don't care how many times it happens.
AJ vs. Beth Phoenix
Before the Divas match we get a message saying Jerry Lawler will be returning to commentary in two weeks.
AJ is out first for her match with Beth Phoenix. Beth is already in the ring. She backs AJ into the ropes to frighten her after the bell.
Beth taunts her and AJ starts to get that crazy look before Beth shoves her down. AJ gets up slowly and then attacks Beth violently.
Beth throws her to the mat and smears her face into the mat. Beth throws AJ out of the ring and goes out to drive her back into the ring apron.
That looked really hard. I give AJ credit for taking it. AJ kicks out and then rolls up Beth and gets the pin out of nowhere.
Winner: AJ
Beth looks shocked after the match. Vickie comes out on the ramp and says she expected more from AJ.
Beth pounces on AJ from behind and Vickie says AJ has one more chance and she restarts the match.
AJ vs. Beth Part 2
Beth immediately hits the Glam Slam for the pin and the win
Winner: Beth Phoenix
Team CoBro vs. 3MB
Ryder and Santino comes out next to take on 3MB after the break. It looks like it will be Drew McIntyre sitting out for the team.
Mahal and Ryder start off and Mahal takes the early lead but Ryder comes back with a missile dropkick. He sets up for the Broski Boot early and hits it.
Slater distracts Ryder so Mahal can get the advantage and Mahal tags in Slater to continue the offense. Quick tags from 3MB keep Ryder in their corner.
Slater keeps on Ryder with a headlock. Slater misses wildly in the corner and Ryder gets the hot tag to Santino who takes it to Slater.
Mahal breaks up a near fall and Ryder takes him out of the ring. Santino pulls out the Cobra and puts it on.
D-Mac provides a distraction allowing Slater to hit his finisher for the pin and the win.
Winners: 3MB
After the match the winners celebrate as JR and Cole put them over.
Cole hypes the Survivor Series reveal again before the break.
AJ is backstage and Vickie walks in. Vickie keeps pushing the Cena affair and she says she will hire AJ if she just admits it.
Vickie hires her under the condition that AJ never lays a hand on her again. Vickie puts her in a match against Beth Phoenix, who I am shocked is still with the company.
Cole throws to a video of 3MB in the style of Behind the Music.
Jinder Mahal says he is the class clown with a serious face. I don't know what to think about that.
We get hype that both Survivor Series teams will be revealed tonight.
Antonio Cesaro vs. Kofi Kingston
Miz is on commentary for the match. Cesaro is in the ring when we return and he tries to talk but a USA chant drowns him out.
Cesaro says the US have the fattest kids in the world. Ha! Fat Power Ranger.
Kofi Kingston comes out to a nice reaction. The bell rings and the lock up. Cesaro takes him down right away and puts Kofi on the defensive.
Kofi comes back with an elbow to the face and a kick in the corner. Cesaro knocks Kofi down on the top rope and then throws him across the ring.
Cesaro locks Kofi in a submission while Miz yells at Cole for talking about his three losses to Kofi.
Cesaro runs into an elbow from Kofi and then he gets dropkicked right out of the ring. Kofi goes outside and gets distracted by Miz.
Cesaro takes advantage but Kofi is able to reverse things and he throws Cesaro over the table into Miz.
Miz rips Kofi off the apron and causes a DQ.
No Contest
Cesaro and Miz team up on Kofi and R-Truth comes out and cleans house. I like how even though they aren't a team WWE still has them act like friends.
Ziggler says he sees Cena and AJ for what they really are and Cena grabs Ziggler by his shirt and threatens him before leaving.
Vickie looks satisfied with how that turned out and Ziggler looks pissed.
Nice. We are going to see Antonio Cesaro vs. Kofi Kingston after the break. That should be a great match.
After the break we see a replay from less than an hour ago. Cole and JR then show some clips from Brad Maddox and his officiating screw ups.
Vickie comes out to some heat and she says she is here to let us know it is a new era on Raw. She says she has proof of the relationship between AJ and John Cena.
She brings out John Cena to a mixed response from the Carollina crowd. Cena asks to see her proof.
She shows the clip where Cena jokingly asked AJ on a date. Cena says it was clearly a joke, but then she shows wher they hugged AJ last week.
Vickie shows some pictures of Cena and AJ out to dinner. Cena wears his WWE shirt on dates? OK.
Cena says the dinner was to discuss his return to Raw. Vickie shows some footage that shows them going into an elevator together.
Cena looks dumbstruck. The crowd starts chanting you are busted. Cena says he knows how it looks and Vickie cackles.
Cena says all he did was convince AJ not to go find Vickie after losing her job. Cena says he walked AJ to her room and that was it.
Vickie keeps pushing that they had an affair and she starts insulting AJ. Cena steps in and stops her and says AJ is better than Vickie in every way.
Thank God. Dolph Ziggler comes out to save this wavering segment.
Team Hell No vs. Prime Time Players
After the break we see Bryan coming out to the ring followed by Kane. PTP are already in the ring. WWE is really cutting out a lot of entrances lately.
Bryan and Young start off and Young uses his power to push Bryan in the corner right away. Bryan quickly turns it around and Kane tags himself in.
Young drops Kane on the top rope but Kane hits an uppercut right away. Bryan tags himself back in and hits a running dropkick to Young in the corner.
Kane tries to tag in and they yell at each other. Young gets the tag to Titus and Titus runs over Bryan.
Titus slams Bryan for a near fall. Young gets the tag and they double team Bryan. Cole screws up and calls him Darren O'Neil Mr. Nose days off.
Kane ends up getting a tag and he comes in hot to unload on Young. He hits a sidewalk slam for a near fall and then climbs to the top rope.
Kane hits the flying clothesline and then knocks Titus of the apron. Young ends up getting a Chokeslam. Titus comes in and Kane pushes him out of the ring.
Bryan tags himself in and puts the No Lock on Young for the submission victory.
Winners: Team Hell No
After the match Bryan celebrates until Kane hits his pyro and grabs his belt from Bryan. Where the hell is Dr. Shelby and Harold when we need them most?
AJ is shown with Vickie backstage and she says she is in charge of deciding if AJ can come back as a wrestler.
AJ apologizes and says she just wants to be a performer again. Vickie asks what he biggest weakness is and AJ says she can be become too attached.
Vickie asks if she is crazy and AJ looks pissed as Vickie walks off.
Orton vs. Barrett Part 2
After the break we see Barrett punishing Orton's arm. Orton fights up with headbutts but Barrett hits a knee to the gut to take him down for a near fall.
He focuses back on Orton's arm with several hard moves. He puts Orton in the ropes and hits multiple knees before kicking Orton right in the face.
Orton comes back out of nowhere and hits some clotheslines and a powerslam. Orton sets him up and hits the rope-hung DDT.
He coils up for the RKO and Barrett pushes him off and hits a Black Hole Slam for a near fall. Barrett tries for his finisher but Orton hits him with an RKO for the pin and win.
Winner: Randy Orton
Good match. WWE would be smart to keep this rivalry going for a bit. They always have good matches together.
Randy Orton vs. Wade Barrett Part 1
After the break we see Orton in mid-entrance and Barrett already at ringside. We see a replay of SmackDown where Barrett beat Orton after Del Rio distracted him.
They lock up after the bell and struggle for control. Barrett breaks clean in the corner and they circle each other before locking up again.
Barrett eats a dropkick and rolls to the outside. Orton follows and Barrett attacks his arm. Orton counters and slam Barrett on the steps and Spanish announce table.
Orton rolls him back in the ring and stomps on various body parts. Barrett misses a boot and Orton knocks him over the top rope as we head to commercial.
This is already looking to be a great match.
Ryback vs. JTG
Wow. That was a quick trail back to facing jobbers for Ryback.
The bell rings after the break and JTG is slow to get started. Ryback grabs him by the head and throws him to the mat.
Ryback ends up hitting a Thesz Press and slamming JTG's head into the mat over and over. The crowd chants for Rybacka a bit before he runs over JTG witht the Meat Hook.
Ryback picks up JTG and hits Shell Shocked for the pin and the win.
Winner: Ryback
Josh Matthews is in the ring asking if Ryback wants revenge. Ryback gives a surprisingly word-filled promo.
He says he is just looking to destroy Punk and he gets his chant going before exiting the ring.
Foley mocks Punk for making a Hurricane Sandy joke and he talks about Punk being given a Shell Shock by Ryback.
Foley gets a cheap pop by mentioning that they are in North Carolina. Foley talks about how Punk blew it by making a mockery of the cell match.
Someone in the crowd says "You Suck Punk" and Punk says he doesn't suck because he is not from North Carolina. The crowd goes nuts booing him.
Punk talks about Survivor Series and he says he wants to see Team Foley vs. Team Punk. Foley accepts the challenge.
Ryback's music hits and he heads straight to the ring. Heyman bails right away and Punk follows him through the crowd.
The segment ends with Ryback standing in the ring chanting.
The show opens with stills from Hell in a Cell where Ryback was screwed out of the title by the ref.
Justin Roberts brings out CM Punk at the top of the show and he comes out limping with tape around his ribs to sell the mach last night.
Paul Heyman is behind him holding the WWE title for him. Punk gloats about still being WWE champion.
Punk says he proved everyone wrong by defeating Ryback and he has defeated every one of our heroes. He talks about beating Rey Mysterio and Randy Orton.
Punk actually refers to John Cena as Superman when talking about him. Punk says he had nothing to do with Brad Maddox screwing Punk over.
Punk brings up how AJ hired the ref and he even cost Punk a match on Raw recently. As Punk keeps complaining we see Mich Foley come out to confront Punk.
The show starts in five minutes.
This article is
What is the duplicate article?
Why is this article offensive?
Where is this article plagiarized from?
Why is this article poorly edited?