Can Stan Kroenke Have Success in Soccer and Football?
Use your ← → (arrow) keys to browse more stories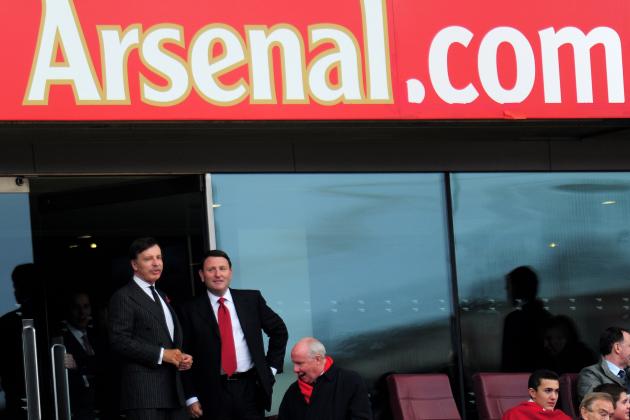 Shaun Botterill/Getty Images

In an ideal world, American businessman Stan Kroenke should have enjoyed a fun-filled sporting week in the U.K. Two of his sporting interests were playing their home games in London: soccer side Arsenal, for which the 65-year old Kroenke is the majority shareholder, had two winnable games in the English Premier League (EPL) against Norwich City and Queens Park Rangers, either side of a Champions League match at home to the German team Schalke, from which they were also expected to emerge victorious. Instead, they slumped to a 1-0 defeat against a lowly Norwich, were shocked 0-2 at home to the Bundesliga outfit and were less than 10 minutes away from being held to a goalless draw at home to 10-man QPR before a late (albeit offside) winner saw off the EPL's bottom club. What's more, if he thought he'd be afforded some respite at Arsenal's Annual General Meeting (AGM) last Thursday, he was in for a rude awakening as fans accused the board of "ruining the club." Kroenke was even asked if he planned to take dividends out of the North London side (he said it was a decision for the board).