'Being: Liverpool': Why Fox Documentary Is Great for the Club
Use your ← → (arrow) keys to browse more stories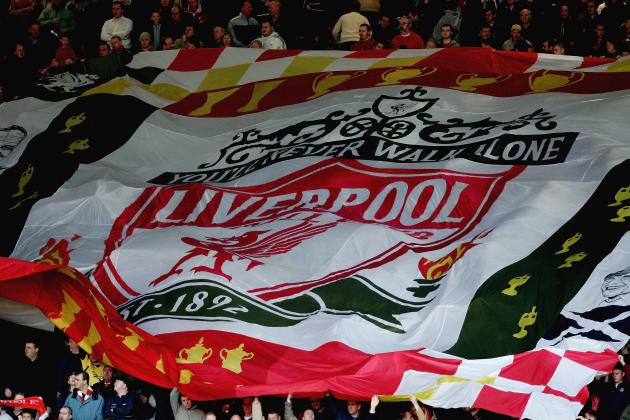 Ross Kinnaird/Getty Images
Being: Liverpool has brought in a new era, not only for Liverpool, but the Premier League as a whole.
Opinions on Being: Liverpool definitely run the gamut, but lovers or haters of the show cannot deny the level of unprecedented access it has given to fans.
It's easy to assume that the show was a ploy by John Henry and the heads at Fenway Sports Group to build support for the club in America, but for a club as large and historic as Liverpool it wasn't ever going to have a similar impact in Europe or England.
What Being: Liverpool did for fans in England was give them a never-before-seen look behind the scenes of their beloved club.
Lifelong fans were able to witness every day goings-on at the club, the process of signing new players, training ground routines, dressing room speeches and much more.
One of the most important things the show has done for fans new or old, is to endear Brendan Rodgers to them. It's hard not to like the Northern Irishman's fiery personality.
His passion for the club, its players and tradition are all on display, and it's important for fans to see that in their new manager.
It's wonderful to see how Rodgers treats his players. His expectations are high and he requires professionalism at all times. He's not afraid to lash out at a player when it's needed, but he also has the ability to build them back up.
Rodgers is portrayed as a true players' coach, but he ultimately commands their respect.
Another intriguing aspect is that fans get to see players closer than every before, right in their very own homes.
This was a trailer for British Channel 5.
Seeing Steven Gerrard, Pepe Reina and Lucas Leiva all interacting with their families away from the pitch was refreshing.
So few fans have a perspective on players' lives away from the pitch and the tabloids. Seeing the players interact with their children really adds a likable human quality for new fans and let's old fans see their favorite players in a new light.
That being said, the bits shown on the training grounds and in the dressing rooms before matches have been the subject of a lot of praise or scorn.
Traditionalists and purists will argue that cameras have no business being allowed on the training grounds or in the dressing rooms, that speeches should be between the players and the staff.
For potential new fans and many current ones, seeing those types of interactions have provided entirely new views on the club.
One of the biggest and most obvious things many critics of the show have been keen to point out is that the season started off with a veritable flop, and the club didn't necessarily improve on the pitch because of the show.
You can hardly blame the show for causing Liverpool's lackluster start to the season, and it was never meant to do anything for the players. Its intentions were always aimed at the fans.
The show hasn't cost the club anything, in fact the television deals and revenue generated from potential new fans will probably add to the books considerably.
The show hasn't harmed the club's reputation in any way, to say that is a stretch if there ever was one. It's the 21st century. Nothing is private anymore. If Liverpool wasn't the first, you can rest assured it would have eventually done it, and sooner rather than later.
Clubs will eventually line up to do similar documentaries, and over all, the experiment that has been Being: Liverpool has been a huge success.