WWE Hell in a Cell 2012 Results: 5 Talking Points from Sheamus vs. Big Show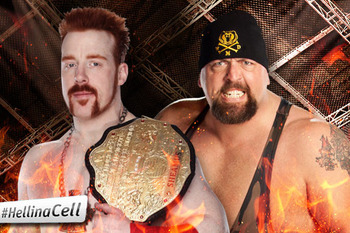 Photo courtesy of WWE.com
Hell in a Cell was somewhat slow to start, but the match that really kicked the show into life was none other than the World Heavyweight Championship contest:
Sheamus vs. Big Show.
Many had written the match off to be a failure before it had even begun, and yes it was fairly slow-paced, but it eventually evolved into one of the highlights of the night.
So rather than criticise other aspects of the show, I'd rather focus on one of the more memorable moments from the pay-per-view.
This article looks into that World Heavyweight Title clash, picking out five key talking points from what was ultimately a very enjoyable match.
White Noise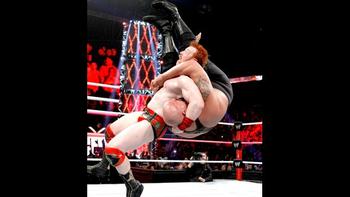 Photo courtesy of WWE.com
For me, this was where the match really took off.
After a sluggish pace that saw Big Show dominate Sheamus, the Irish Champion burst into life, hoisting his gargantuan opponent onto his shoulders with consummate ease to nail a picture perfect White Noise.
I wasn't expecting any sort of lift from the Irishman on Show, so I hadn't really wondered whether the Great White had it in him or not.
But to see him pull of the spot with such style and grace was a commendable achievement to say the least. Sure, Big Show assisted him somewhat, but take nothing away from Sheamus in what was an awesome display of raw strength.
Furthermore, it was a moment that finally got some form of reaction from a fairly tame crowd, and deservedly so.
Sheamus Kicks out of KO Punch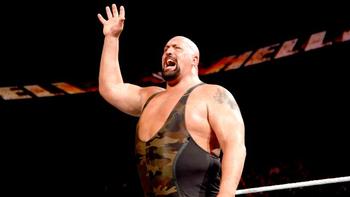 Photo courtesy of WWE.com
At first, this seemed ridiculous to say the least.
This was mainly because having Sheamus kick out made me instantly think that he would somehow turn the tide and emerge victorious in Cena-esque fashion; a total buzzkill.
And then, on second thoughts, it still seemed an odd call from Creative.
The only reason the KO Punch is effective is because, as the name would suggest, it knocks out the recipient. For Sheamus to then kick out, thus demonstrating he remained fully conscious, renders the move pointless, and essentially nothing more than a straightforward punch.
Perhaps the WWE will try and sell it as a poor connection from Big Show for the first punch?
If not, one positive that we can take from this non-KO Punch is that it was a fairly surprising development, and certainly one that I did not anticipate.
Big Show Kick out of Brogue Kick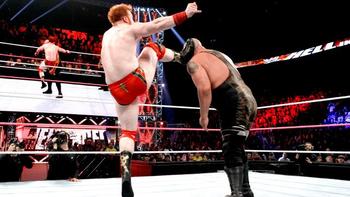 Photo courtesy of WWE.com
Anything Sheamus can do, Show can do better.
Once the Celtic Warrior hit the Brogue Kick, I felt sure it was over. But perhaps even more shockingly than the case of the previous slide, Big Show kicked out before the count of three; something that has rarely, if ever, been accomplished by a victim of Sheamus's finishing manoeuvre.
From this moment on, the match was wide open. We were back to square one, essentially, and anyone could have gone on to win the match.
Upon reflection, as with the instance of Sheamus kicking out of the KO Punch, I tried to view this one as a positive move by the WWE, as it certainly caught me off-guard at least.
Big Show Wins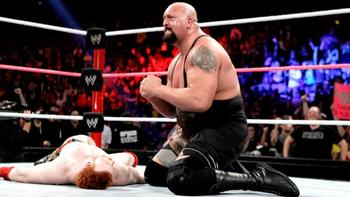 Photo courtesy of WWE.com
Since winning the title at WrestleMania, Sheamus had been on an incredible run.
His defeat to CM Punk on Raw last week was one of his only clean defeats in recent memory, though his form heading into Hell in a Cell was less than perfect due to various DQ finishes.
But still, there can be very few people who can claim to have predicted a Sheamus defeat in the big one at the PPV.
Many in the IWC assumed Big Show's presence was merely a way of facilitating a Dolph Ziggler Money in the Bank cash in, so to have the giant go on to win clean was a big surprise, and a welcome one at that.
SmackDown will certainly be interesting in the coming weeks, with the likes of Wade Barrett, Ziggler and perhaps even a returning Mark Henry all raring to get their opportunities for a shot at the World Heavyweight Championship.
No Money in the Bank Cash-In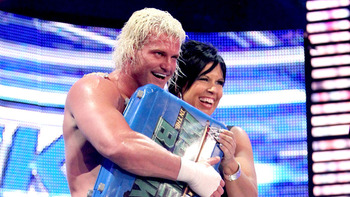 Photo courtesy of WWE.com
And speaking of Ziggler, once again there was no Money in the Bank cash-in from the WWE's Resident Show Off.
This was somewhat surprising given that he did not feature on the card, as this could have been a suggestion that the cash in was to be his big involvement in the PPV.
But once Big Show picked up the win, it seemed highly unlikely that Ziggler would attempt to take advantage, as the new Champion was hardly in the most vulnerable of positions after his match with Sheamus.
In the end, this was probably the right call from Creative, as it keeps open the possibility of another shock somewhere later down the road.
Will we see the cash-in soon though?
I'd have to think not, as it's going to take a lot for the Big Show to be in a position where he is of easy pickings for Ziggler to capitalize on.
Conclusion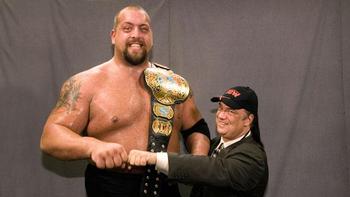 Photo courtesy of WWEmafia.com
From what was initially a slow and lethargic affair, we were ultimately treated to a great match with twists and turns aplenty.
Furthermore, it was capped off with a rather surprising result that will have huge ramifications moving forward in the WWE.
Who will challenge Show next? Is there anyone capable over dethroning this monster and claiming the title for their own?
Raw, and perhaps more so SmackDown, will certainly be interesting in the next couple of weeks as we seek answers to these questions.
On a final note as we move into Survivor Series, is it possibly just coincidence that the two top-tier Champions either are or have been "Paul Heyman Guys" at some point in their careers?
Perhaps I'm just clutching at straws, but nevertheless remember to comment below with your thoughts on Hell in a Cell, as well as the points discussed in the article itself.
Keep Reading