WWE Hell in a Cell 2012 Results: 7 Huge New Rivalries We Could See Going Forward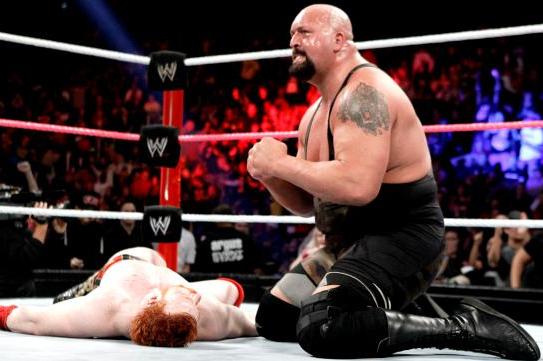 Photo Credit: WWE.com
Hell in a Cell is in the books, and one thing you can say for certain is that you didn't see some of this stuff coming.
We saw a new World Heavyweight champion crowned while a full-on screwjob took place inside the demonic cell, enabling CM Punk to walk away as WWE champion and live to keep his reign alive. Of course, he paid the price afterward when Ryback followed him to the top of the cell and Shellshocked Punk.
Now that Hell in A Cell is complete and scores have been settled between some men and women, we have new rivalries that can develop and keep us watching Raw, Main Event and SmackDown to see what becomes of them. There are only three weeks until the next pay-per-view, and it will be up to WWE to sell us on the weight of these new feuds to get us to watch Survivor Series.
Just who can we look forward to seeing in some matches over the next few weeks? Here's what I have in mind, and please join in on the conversation for others you have thought of yourself!
Begin Slideshow

»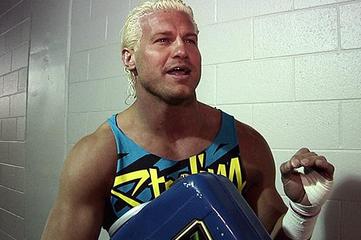 Photo Credit: WWE.com
While Dolph Ziggler originally guaranteed he would walk out of Hell in a Cell as the World Heavyweight champion, I don't think he or any of us counted on The Big Show delivering two KO punches to Sheamus and walking out fully conscious as the new World Heavyweight champion.
Ziggler explained that he is "not a dummy like John Cena" and won't just announce to the world when he was going to cash in the contract.
I don't expect a direct feud every day or even too much interaction between the two, but having Ziggler constantly hovering in the background will provide for the only obstacle in The Big Show's path. Show will have to be sure he is completely dominant with every move he makes.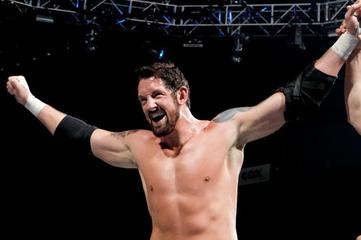 Photo Credit: WWE.com
Wade Barrett has locked up with Sheamus a couple times in the past few weeks, but he was a background player in the bigger struggle between Sheamus and The Big Show. Now that Sheamus has lost his title (and in all likelihood, he'll lose a rematch as well), Barrett can set his sights on Sheamus once again for a proper feud between the two.
Barrett needs a high-profile win to set him back on the path to World Heavyweight Championship gold, and a big win over the man who just lost it could help. This may also freshen up Sheamus' character a bit if he needs to start fighting a little dirtier to regain some of the fire he has lost over the past couple months.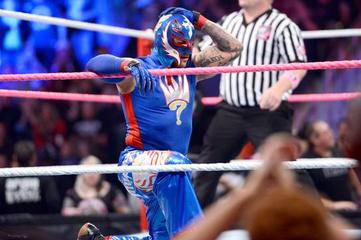 Photo Credit: WWE.com
While Rey Mysterio and Sin Cara earned a victory over the Prime Time Players at Hell in a Cell, Sin Cara is extremely lucky.
While executing a leaping DDT on Titus O'Neil, Sin Cara landed directly on his head. He was able to get up and move around after the match, but I doubt WWE will let him wrestle for a few days until he is cleared of any injury or concussion.
This week's Main Event was originally scheduled to be a six-man tag team match pitting Mysterio, Sin Cara and Randy Orton against Alberto Del Rio and the Prime Time Players.
I think they would be wise to let Sin Cara recover this week while still keeping the interaction between Mysterio and Del Rio alive; in fact, they can use the unique format of Main Event to detail the history between the two men.
After all, it was Del Rio who originally put Mysterio out of action last year.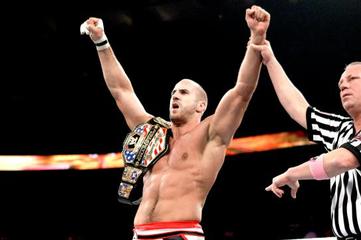 Photo Credit: WWE.com
In a column I published Friday about Antonio Cesaro and Justin Gabriel potentially stealing the show at Hell in a Cell, I compared the crowd at the Izod Center in New Jersey to a Chinese opium den.
During their solid match last night, I think I could hear the air conditioning inside the Philips Arena. Regardless, Cesaro came out victorious and will now need another opponent to add to his increasing list of impressive wins as the United States Champion.
Who better than Gabriel's tag team partner? Tyson Kidd has the same high-flying attitude and likable personality, and if he can manage his own victory against Cesaro, it would not only set up a championship opportunity, it could cause tension between the two partners.
I'm not calling for the team to split up, but it would be interesting to see a bit of a rift come between them, maybe causing them to try and one-up each other during tag team contests.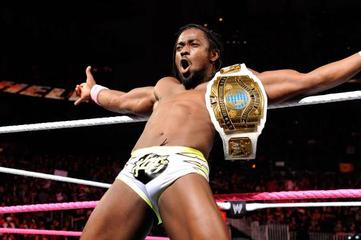 Photo Credit: WWE.com
Since losing in the first round of the tournament to crown new No. 1 contenders for the Tag Team Championship, Kofi Kingston and R-Truth look to have quietly separated.
Kingston wasted no time going after The Miz and is now in his fourth reign as Intercontinental Champion. R-Truth was last seen dancing with Brodus Clay before Vince McMahon told them to beat it.
As much as I have enjoyed the Lil' Jimmy antics, R-Truth performing some kind of sneak attack and a vicious beatdown on Kingston would ignite a fantastic and simple feud involving a scorned former partner and the champion who forgot about the person who used to be his friend and co-champion.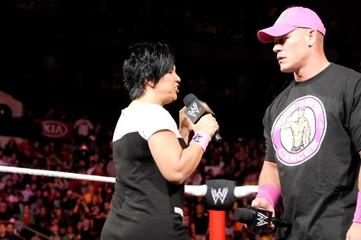 Photo Credit: WWE.com
While AJ is no longer the general manager of Raw, that does not mean she is going down without a fight. Vickie Guerrero's accusations of her having an affair with John Cena apparently have some weight to them, with Vickie claiming she has evidence to present tonight on Raw.
AJ's presence on screen has always been welcome, with the constant threat of her going ballistic on someone always lingering.
I am interested to see where they are going with this, and being that Raw is in Charlotte, along with rumors that have been flying, I wonder if AJ aligns herself with a certain Nature Boy in her fight against Vickie.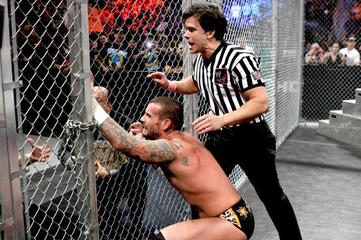 Photo Credit: WWE.com
I had a lot of ideas for how the WWE Championship match could end, and as soon as I saw Brad Maddox as the referee for this match, I knew something was up.
What I did not expect was a full-on screwjob, so I credit WWE for swerving me there. Punk keeps the WWE Championship, Ryback looks as monstrous as ever and he now has a new warpath to tear through: the brass.
Referees have suffered the wrath of wrestlers who didn't get their way before, but they have never been faced with someone like Ryback, who just lost his only opportunity at the WWE Championship.
Considering his penchant for pummeling first and asking questions later, Ryback could mow throw not just opponents but officials as well, possibly even taking out his anger on Vince McMahon himself for allowing such a screwjob to take place.
As always, thank you to everyone for reading, and please jump in to comment below!