5 Reasons Why WWE Hell in a Cell 2012 Was a Success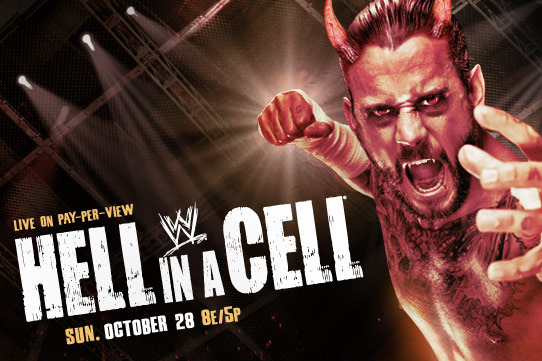 photo courtesy of wwe.com
Less than 24 hours after WWE Hell in a Cell 2012, the WWE Universe is still left in shock.
Last night, we witnessed the crowning of a new World Heavyweight Champion, a lack of John Cena in action and a very surprising finish to the main event match.
You may have thought it was a success, or you may have it down as a failure. There could be quality arguments for both sides. However, here are a number of reasons why WWE Hell in a Cell 2012 was a respectable pay-per-view and one that this writer would categorize as a success.
Begin Slideshow

»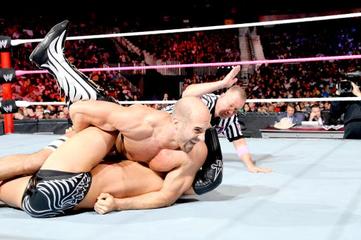 photo courtesy of wwe.com
We watched two matches that were not announced prior to Sunday but were not typical squash matches we have seen recently during pay-per-view events.
In the past few months, we have seen the unannounced pay-per-view matches as easy and quick matches for Brodus Clay and Ryback among others. However, last night, Antonio Cesaro defeated Justin Gabriel for the United States Championship, and Rey Mysterio and Sin Cara defeated the Prime Time Players in two impressive matches.
Cesaro lost to Gabriel last Monday on Raw, which in turn set up this impromptu match. Although the feud wasn't given much time to build up to Hell in a Cell, it was the right move. Gabriel's mic skills are weak, so a promo from him would not have helped this feud.
With WWE pushing to make the tag team division more than relevant, it was smart to have a non-title tag team match. The match went a bit longer than it should have, but it shows WWE's commitment to the division.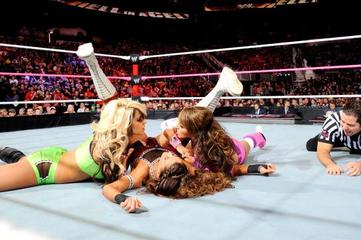 photo courtesy of wwe.com
The Triple Threat Divas Match was surprisingly not an afterthought, nor the bathroom break of the night.
The feud between Eve Torres, Layla and Kaitlyn began a month ago when Kaitlyn was attacked before her scheduled match with Layla. As we know, this resulted in Eve taking her place and defeating Layla to win the Divas Championship.
Last night at Hell in a Cell, both Layla and Kaitlyn had the opportunity for revenge against Eve. At the conclusion of the match, Kaitlyn powerslammed Layla and looked as if she was going to win until Eve broke it up and stole the pin and the win from Kaitlyn.
This was a fantastic finish that will certainly set up an Eve-Kaitlyn feud to continue for at least another month. This also may eliminate Layla from the feud and allow Kaitlyn to get more attention and another chance at her first WWE Divas Championship.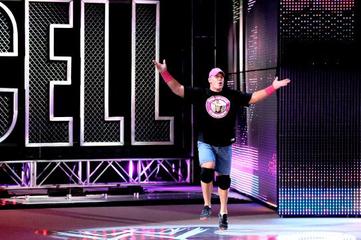 photo courtesy of wwe.com
For the first time since TLC 2011, John Cena did not have a match at all during WWE's monthly pay-per-view.
Even though we did see Cena as the main attraction for the pre-show, many people were thinking Cena could be inserted into the main event or possibly face Dolph Ziggler.
With his arm healed for the most part, WWE could have inserted him into a match at the last minute.
However, CM Punk and Ryback were able to carry the main event without Cena. It was one of the most unpredictable main-event matches we have seen in a long time, and it was good to see John Cena not involved.
Although one should expect Cena to be wrestling as soon as the latest Raw, WWE showed that they could put on a successful pay-per-view without their most popular superstar.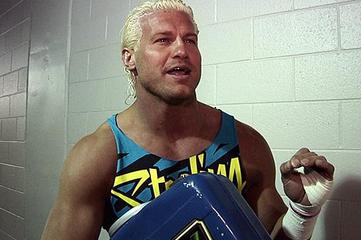 photo courtesy of wwe.com
Dolph Ziggler guaranteed that he would cash in his Money in the Bank contract at Hell in a Cell and walk out World Heavyweight Champion.
However, after The Big Show defeated Sheamus and became the new champion, Ziggler was nowhere to be seen.
People were sitting on the edge of their seats, waiting for Ziggler's music to hit. Was this a good or bad move?
Well, when the unexpected happens, it's usually a good move. With that said, Ziggler fooled us all by not even attempting to cash in his briefcase.
If Ziggler had cashed in, it would have made the segment and pay-per-view too predictable. We see plenty of predictability each week on WWE TV—especially on SmackDown. However, Ziggler still has the briefcase and can cash it in at any moment.
When is the right moment?
The right answer is when you least expect it.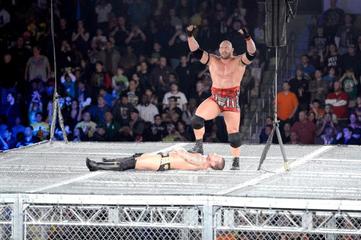 photo courtesy of wwe.com
One of the most talked about and unpredictable WWE Championship matches in a long time had what will be referred to as one of the most talked about and unpredictable finishes in a long time.
At the conclusion of the Ryback and CM Punk WWE Championship match, referee Brad Maddox (remember him?) stopped Ryback from hitting his finisher on CM Punk only to give him a low blow and help CM Punk retain the title.
Everyone and their mother's mother were split on who would win this match. Should WWE give the title to Ryback this quick? How does CM Punk win without hurting Ryback's undefeated streak?
Well, the latter question was answered with the referee controversy. What made this finish surprising was the lack of Brock Lesnar or other interference from another superstar as well as WWE's writers' decision to bring us back full circle to a previous storyline.
A number of weeks ago, Brad Maddox screwed CM Punk out of a match on Raw. A week later, no one was talking about Maddox at all. Everyone and their mother's mother's mother will be talking about Maddox this week.
The finish to the main event left on a cliffhanger note, which WWE does not do often enough. It causes everyone to want to watch Raw and see what happens next. That makes a great main-event finish.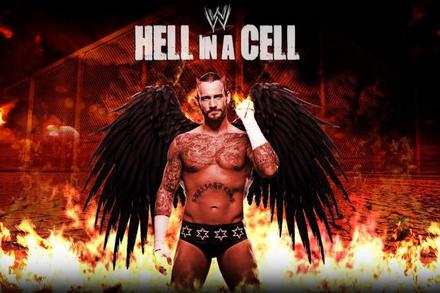 photo courtesy of toheavenorhell.deviantart.com
Overall, WWE Hell in a Cell 2012 was a huge success due to quality matches, smart booking and a fantastic finish. Many questions are left unanswered as we head to Monday night Raw.
Why didn't Dolph Ziggler cash in his Money in the Bank contract? Will Kaitlyn get another shot at the Divas Championship? Who will be The Big Show's first challenger as the new World Heavyweight Champion? Will Brad Maddox serve any punishment for helping CM Punk win?
Only time will tell, but hopefully, some of these questions will be answered on Raw.
Do you think WWE Hell in a Cell 2012 was a success? Why or why not? Leave your comments on the pay-per-view below.
Seth Guttenplan is a teacher by day, writer by night. In addition to being a Bleacher Report writer, Seth is the Monday Night Raw reviewer for CamelClutchBlog.com and a host for ProWrestlingPowerhouse.com Radio. To read more from Seth, follow him on Twitter (@sethgutt) and visit http://guttwrenchpowerblog.com