Odds on Which Team Will Knock No. 1 Alabama from the Top of the BCS Rankings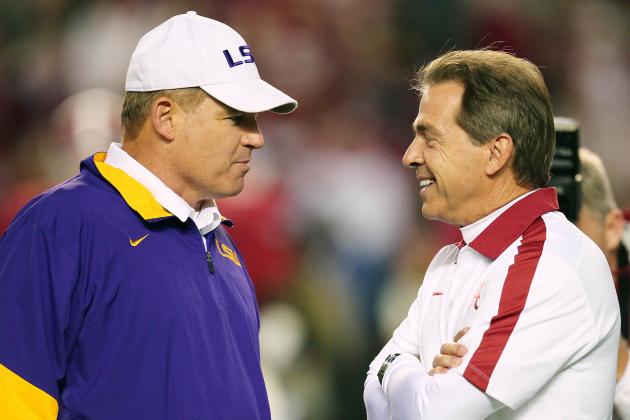 Marvin Gentry-US PRESSWIRE
Can Les Miles' LSU Tigers knock off Nick Saban's Alabama Crimson Tide on Saturday?
To no one's surprise, Alabama once again took the No. 1 spot in the Week 10 BCS standings following a 38-7 statement victory over Mississippi State on Saturday.

The Tide are now 8-0 and starting to gain an aura of invincibility, as the team heads into the final stretch of the season.

There are just four more regular season games, and then of course the SEC title game, that stand between Nick Saban's squad and a return trip to the BCS championship game.

So is there any team that could possibly knock off Alabama?

Here's a look at the odds that each of the remaining opponents have of actually beating the top-ranked Tide.
Begin Slideshow

»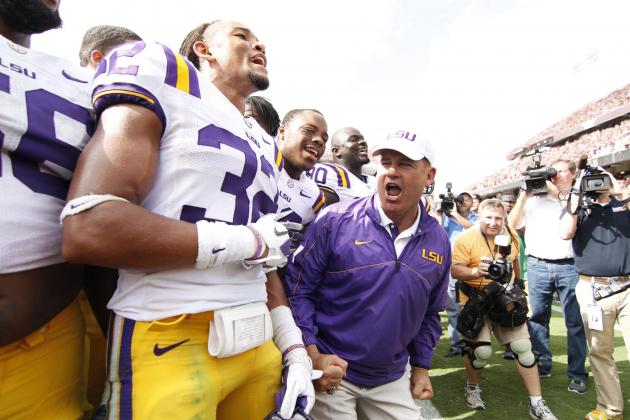 Brett Davis-US PRESSWIRE

Odds: 6/1
This game doesn't have nearly the same build up as last year's "Game of the Century" due to the fact that LSU already lost to Florida. Still, these are clearly two of the most talented teams in the country, and this game has the ingredients to be much more entertaining than last year's 9-6 defensive battle.
The last time Alabama visited Baton Rouge back in 2010, the Tide was handed a 24-21 loss. But it won't be easy for the Tigers to replicate that success again on Saturday.
QB Zach Mettenberger has not been as good as advertised this season, and the LSU defense seems to have lost some of its special swagger from last season.
Still, Les Miles' team has a ton of athletic playmakers on both sides of the ball. Plus, night games in Death Valley are always tough for visiting opponents.
The Tigers may be 10-point underdogs, but they've definitely got a shot to win if Mettenberger can show some poise and the defense can play up to its potential.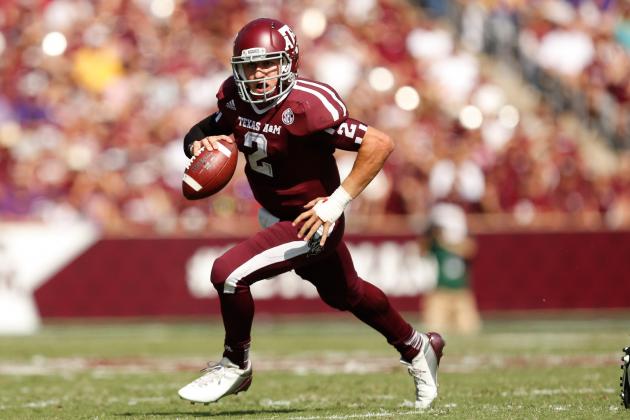 Thomas Campbell-US PRESSWIRE
Johnny Manziel
Odds: 35/1
Texas A&M has one of the most exciting and electric dual-threat quarterbacks in the country, freshman Johnny Manziel, leading its offense.
Manziel caused a lot of problems for Florida's defense back in Week 2, and he's gotten even better since then.
Alabama's defense could have trouble matching up with Manziel, who is protected by two of the best offensive tackles in the country, Luke Joeckel and Jake Matthews. However, it ultimately just doesn't seem like the Aggies will be able to go into Tuscaloosa and come away with a victory.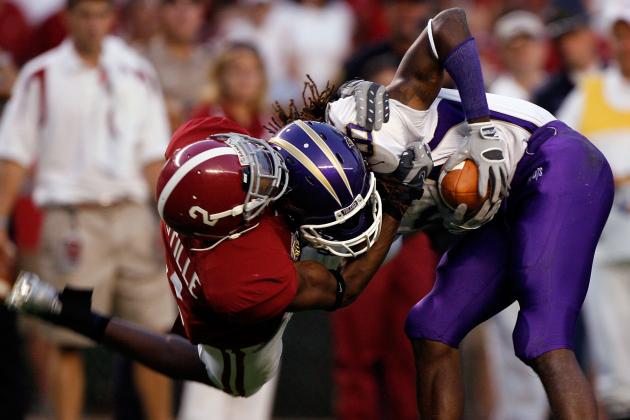 Chris Graythen/Getty Images

Odds: 1,000/1
Western Carolina is the one FCS opponent on Alabama's schedule this season. The Catamounts have accumulated a record of 1-8 so far, but in all fairness, they have played a pretty tough schedule in the Southern Conference.
The last time these two teams met was in 2007, a game in which the Tide won 52-6.
If Western Carolina can keep this game within 40 points, it should consider that a huge victory.
If Alabama's bus makes it to the stadium on Nov. 17, the Catamounts have no chance of winning. You never know, though, there's always a chance that the Tide could have to forfeit for unforeseen reasons.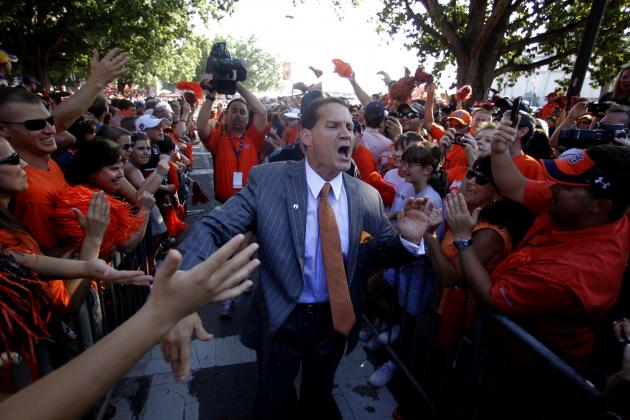 John Reed-US PRESSWIRE

Odds: 100/1
Given that Auburn is 1-7 and already knocked out of postseason contention, the Tigers will come into the Iron Bowl with nothing to lose, and all of the pressure will be on Alabama.
Still, it likely won't make a difference.
Auburn has been terrible on offense this season, averaging just 16 points and 284 yards per game, and the defense hasn't been much better.
Unless the Tigers can find a way to reinstate Cam Newton, it would be generous to even call them a long shot in this game.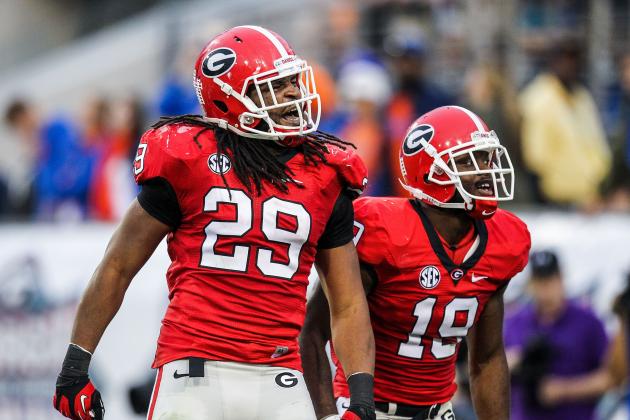 Daniel Shirey-US PRESSWIRE

Odds: 15/1
If Alabama survives the regular season and finishes 12-0, the Tide will be rewarded with a chance to battle a top-10 team out of the SEC East.
Right now, it looks like Georgia has the best shot to square off with Nick Saban's squad in Atlanta on Dec. 1.
The Bulldogs have overcome a devastating blowout loss to South Carolina in Week 7, and now after a huge victory over Florida on Saturday, they are now 7-1.
QB Aaron Murray is a savvy veteran signal-caller who is joined in the backfield by one of the best freshmen in the country, RB Todd Gurley. The Bulldogs defense is led by All-American-caliber LB Jarvis Jones and future first-round NFL draft pick NT John Jenkins.
Georgia definitely has enough talented pieces on both sides of the ball to potentially give the Tide some trouble. But ultimately, Alabama would just wear down Georgia in the trenches, just like LSU did to the Bulldogs in the second half of last year's SEC championship game.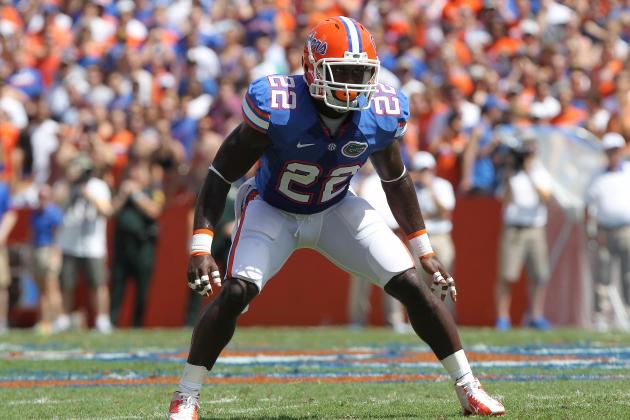 Kim Klement-US PRESSWIRE

Odds: 20/1
Another potential opponent that Alabama could face in the SEC championship game is Florida. The Gators may have lost to Georgia on Saturday, but they are still technically alive in the East Division.
Florida has one of the most physical and talented defenses in the country. The problem is, the offense is rather one-dimensional.
If Alabama plays Florida in the conference championship game, Nick Saban and Kirby Smart would simply focus on shutting down RB Mike Gillislee and forcing QB Jeff Driskel to win the game with his arm.
Driskel's not a bad passer, but it's doubtful that he could create enough plays through the air to beat Alabama.