7 Detroit Lions Who Need to Step Up in the 2nd Half of the Season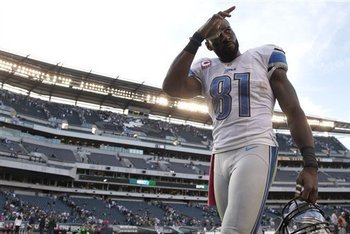 sportsoverdose.com
The Detroit Lions enter Week 9 riding a wave of newfound optimism. They've won two out of their last three games, and against Seattle, their offense finally showed signs of life. They're not out of the woods yet, though. The Lions will need better performances from a number of players if they hope to make this season a successful one.
Against Seattle, the Lions had a number of players step up, particularly on offense.
Titus Young and Ryan Broyles had the best games of their young careers, and Joique Bell carried the load most of the second half. He converted three first downs, including one on the final drive that set up the winning score.
With that said, not everyone on the Lions team can feel good about their performance against Seattle—or any other game this season.
There are certain players who have underperformed all year, and the Lions need them to improve if the playoffs are a realistic goal.
Here are seven Lions who need to step up the rest of the way.
7. Nick Harris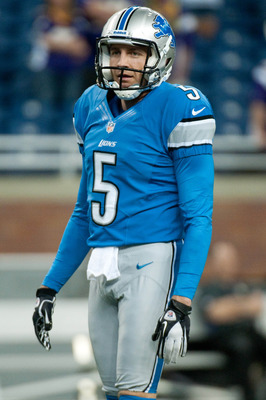 Tim Fuller-US PRESSWIRE
When Nick Harris was re-signed to replace the injured Ben Graham, the Lions welcomed back an old friend. Harris had a great career in Detroit. During the Millen era, he might have been the Lions' MVP.
That's a sad statement about the Lions, but a compliment to Harris. He was a great punter.
"Was" is the key word in that sentence, though. Harris lost a step or two during his one-year hiatus in Jacksonville. Unfortunately, his return to Detroit hasn't resulted in a return to form.
The Lions are dead last in the NFL in punting with a 41.2 average. Granted, Harris only accounted for 24 of the Lions' 33 punts, but his average is only slightly better at 41.4.
Field position is a huge part of the game, and he needs to do better than that.
6. Stefan Logan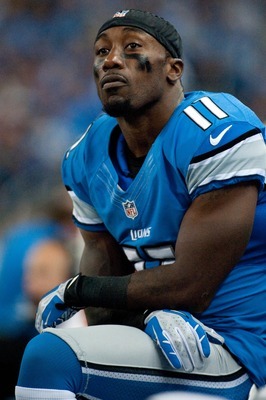 Tim Fuller-US PRESSWIRE
I said it in the last article I wrote, and I'll say it again. Stefan Logan has given the Lions nothing in the return game. After his fumble in the Bears game, he can't even be considered reliable.
He gives the Lions no big-play threat. In fact, if he's able to return a kickoff to the 20-yard line, it's considered a success.
Needless to say, the Lions are ranked 29th in the NFL in yards per kickoff return. Logan's punt return average is better, but again, there's no home-run threat.
His first year with Detroit was memorable. He infused energy into a stagnant return game and scored a 105-yard kickoff return touchdown, but 2010 seems like a distant memory. These days, he has no burst and is routinely taken down by the first defender he encounters.
The Lions would certainly benefit from getting more from Logan in the second half. The painful truth is that he might not be able to give any more.
5. Mikel Leshoure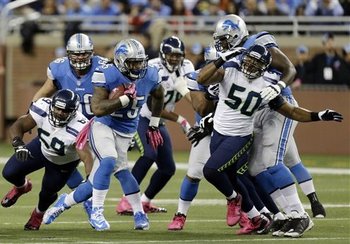 pro32.ap.org
When Mikel Leshoure took the field in Week 3, anticipation for the Lions' new-and-improved rushing attack was at an all-time high. He didn't disappoint either. He outperformed the Titans' Chris Johnson, racking up 100 yards rushing and touchdown.
He's failed to make a significant impact since then, though. He's averaged only 51 yards rushing in the last four games and hasn't recorded a touchdown.
He's also fumbled twice—once in the red zone.
Leshoure found himself on the sideline in the fourth quarter against Seattle. When Detroit was making its comeback, it was Joique Bell carrying the load.
Bell is good, but Leshoure is the Lions' rusher of the future. They need more consistency from him going forward and no more turnovers. His yards-per-carry average is still good, so at least that's something to build on.
4. Bill Bentley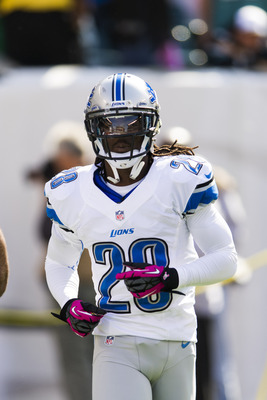 Howard Smith-US PRESSWIRE
Lions rookie Bill Bentley won the starting cornerback job during training camp, and expectations were high for him to solidify a shaky Lions secondary. So far, he hasn't come close to doing that.
He missed three games due to injury, and he was inconsistent in the four games he played in. Most disappointing is that he failed to cause any turnovers. In fact, his numbers are yawn-worthy—15 tackles.
That's it—no interceptions, passes defended, fumble recoveries or sacks.
It's easy to give Bentley a pass and blame injuries and rookie growing pains on his pedestrian performance. However, that argument doesn't hold water when you look around the league.
Green Bay Packers rookie Casey Hayward already has four interceptions and seven pass defenses. The Rams' Janoris Jenkins also has one interception, and he's a tackling machine—41 on the year.
Bentley does have to get healthy, though. He can't improve his play on the sideline. When he does return, he'll need to step up his play and make an impact. Either that or he'll find his starting job handed over to veteran Drayton Florence.
3. Willie Young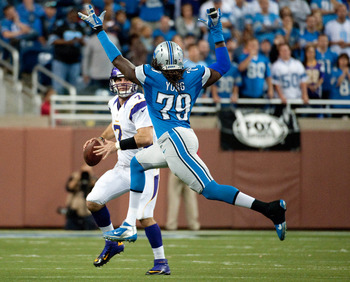 Tim Fuller-US PRESSWIRE
Was there anyone, besides Titus Young, who got more hype this offseason than Willie Young? No there wasn't, and I was one of those people predicting great things from the Lions' third-year defensive end.
All the signs were there. Young had improved every year, and with limited playing time in 2011, he showed a knack for pressuring the quarterback and making big plays.
It was his preseason performance that sent expectations through the roof. He forced and recovered a fumble, blocked a punt and intercepted a pass.
His spot in Canton was all but guaranteed.
Yet this season, with more playing time than ever before, he's done nothing. In fact, rookie cornerback Jonte Green has the same number of tackles as Young (three), and he rarely plays.
More surprising is that Green has more sacks too (one).
Young was supposed to have a breakout year, but so far, he's been invisible. At this point, he just needs to break out of his slump and do something noteworthy on the field.
2. Nick Fairley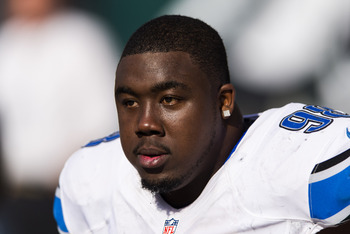 Howard Smith-US PRESSWIRE
Ndamukong Suh gets all the criticism for the Lions defensive-line failings, but he shouldn't.
Suh gets penalized for setting expectations too high. His rookie year was sensational. So much so that it's unrealistic to expect that from anyone every year. He did need to improve after a sophomore slump— and he has.
His 3.5 sacks, second most on the team, resulted in 37 yards lost. He also has five passes defended which is tied for first on the team. He's putting together an impressive year.
Nick Fairley is not. He's another guy whom many people were predicting great things for. He was finally healthy and had shown flashes of dominance last season.
He's shown flashes of dominance this year too but too few and far between. Fairley has been inconsistent and has disappeared for long periods of time. He's been unable to unseat the incumbent starter, Corey Williams, even though Williams missed time due to injury.
Williams returned against Seattle and had a great game netting two tackles for a loss. Meanwhile, Fairley's stat line was all zeros.
He better start making the most of his opportunities, or the "draft bust" whispers will start. Oh wait, they already have.
1. Calvin Johnson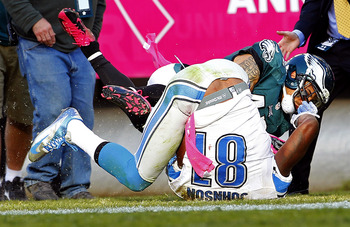 Rich Schultz/Getty Images
For most of the season, Lions' fans were in denial. They believed Calvin Johnson would snap out of it and start scoring touchdowns to go along with all the yardage he was racking up.
That never happened, though. He's only scored one touchdown, and he's been held under 100 yards in four out of seven games.
It's time for everyone to admit that Johnson is not performing up to expectations. Blame the Madden curse or all the other preseason hype, but it can't be ignored. He's been a disappointment.
It's OK; he's not above criticism. After his performance against Seattle, he deserves to be called out. He dropped three passes, including one in the end zone.
He's had the drops all year, though. He's officially listed with four drops, but that's kind. He's got more than that. In fact, he's dropped more passes in the end zone than he's caught—two drops and only one touchdown.
Rumor has it that was limited by a dinged up knee (NFL.com). Regardless of how serious the knee injury is, that shouldn't cause him to drop passes.
Opposing defenses aren't even to blame, despite Richard Sherman's skewed version of the truth (NBC Sports). The truth is that Johnson is causing his own demise by dropping very catchable balls. He had Sherman beat in the end zone but failed to secure the ball. If he catches that ball, Sherman's not talking.
It's true that he can have a huge impact on the game without putting up monster numbers. He routinely draws double coverage, which opens things up for Detroit's other receivers.
However, if the Lions are going to turn their season around in the second half, they need Johnson—more than anything else—to return to form.
Keep Reading

Detroit Lions: Like this team?