Chiefs vs. Raiders: Winners and Losers in Kansas City's 26-16 Loss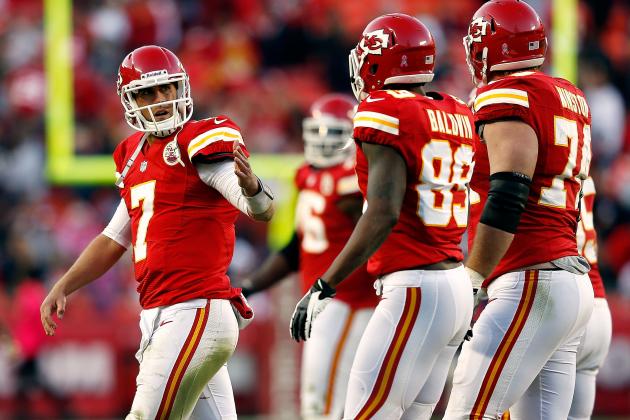 Jamie Squire/Getty Images

The Kansas City Chiefs fall flat again this season. The Chiefs become the first team since 1940 to never hold a lead in regulation through seven games.
It's no surprise the Oakland Raiders were successful in walking into Arrowhead and walking out, with ease, with a victory. The Chiefs are in turmoil and are about to lose their fanbase after losing their sixth straight game in contests against the Raiders.
In this slideshow, we will go over the winners and losers from the Chiefs' 26-16 loss.
Begin Slideshow

»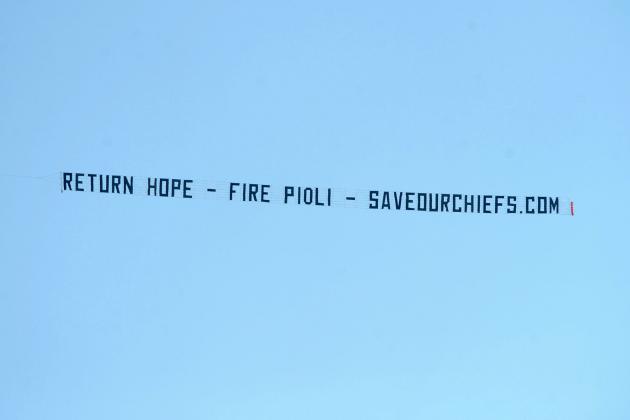 John Rieger-US PRESSWIRE

SaveOurChiefs.com scored again. The website, operated by a couple of disgruntled Chiefs fans, brought fans together in an attempt to let the franchise know how bad they are. Save Our Chiefs formed a strong unit with fans to voice their opinions, letting the franchise know that the losing is unacceptable.
Prior to Sunday's game, Save Our Chiefs flew multiple banners and circled Arrowhead Stadium's parking lot for an hour.
The message is being sent. And if the Chiefs front office claim they have not seen nor heard of this, they are fooling themselves.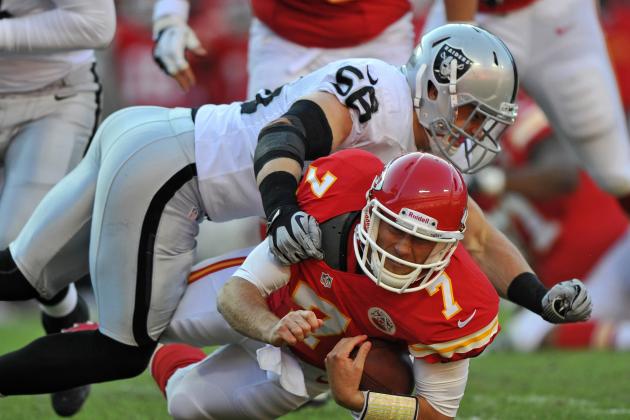 Peter Aiken/Getty Images

Brady Quinn started for the Chiefs Sunday as Matt Cassel was benched. Surely enough, Cassel found his way back on the field when Quinn left the game with an injury.
To no one's surprise, Cassel continued his antics and turned the ball over twice before he scored a touchdown by the time the game was out of hand.
As the Chiefs continue to get closer to the No. 1 overall pick, the more they get closer to drafting a new franchise quarterback to finally conclude their quarterback woes.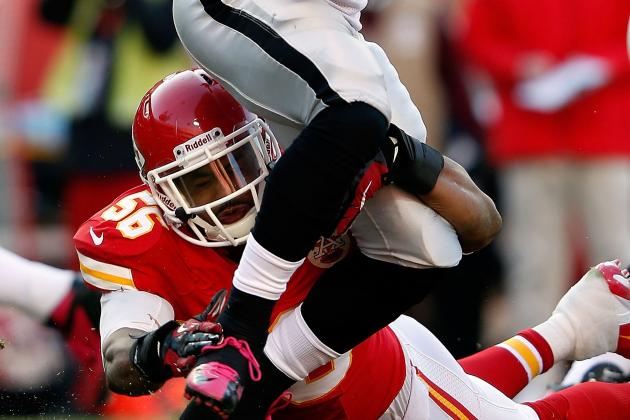 Jamie Squire/Getty Images

It's pretty hard for players like Derrick Johnson, who played a great game but was unable to enjoy it with a win.
Johnson led the team in tackled with 10 against the Raiders. He also had three tackles for a loss and one big pass breakup on third down. Johnson, who was one of two Pro Bowlers on the team last season, could find himself back in this year's as well. He may be the only player on defense worthy of earning a ticket to Hawaii.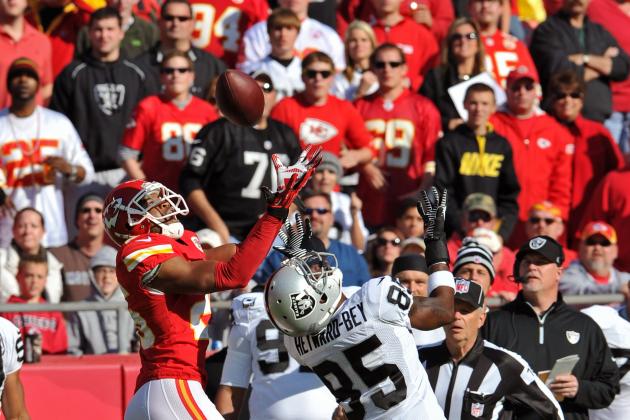 Peter Aiken/Getty Images

Stanford Routt did a good job when he intercepted Carson Palmer's pass on the first play of the game. However, Routt was torched after that play.
Palmer picked on Routt for a majority of the game. Routt would be five yards away from the defender, allowing them to make an easy catch. Routt struggled to immediately take down defenders after the catch unless he got help from his teammates.
Palmer was most successful picking on Routt when he threw to Darrius Heyward-Bey. Heyward-Bey quickly got through Routt and emerged for a touchdown.
Even with an interception in the stat sheet, Routt had a bad game.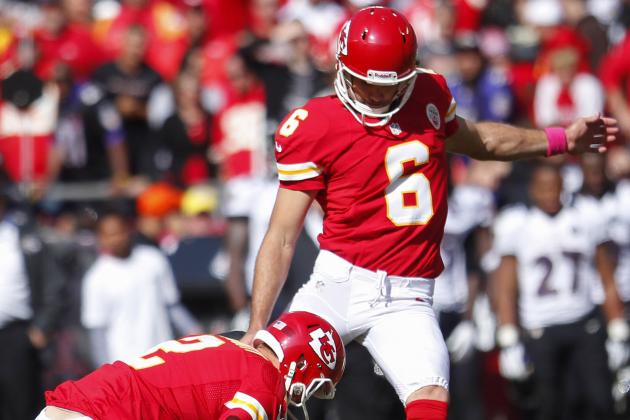 Kyle Rivas/Getty Images

When your offense can't help you get on the scoreboard, you look to your kicker. For the Chiefs, Ryan Succop is the unseen hero.
Succop, who is tagged with the nickname "Mr. Irrelevant" for being selected last in the 2009 draft, is the only relevant player for the Chiefs. He made all three of his field goals, plus an extra-point attempt. He's responsible for 10 of Kansas City's 16 points.
He could very well earn the team MVP award at the end of the season, at this rate.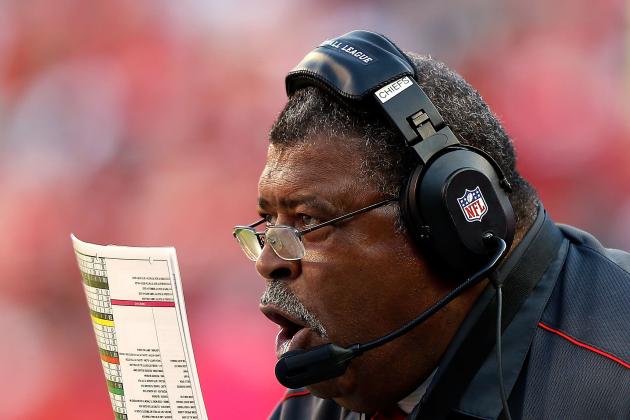 Jamie Squire/Getty Images

The Chiefs coaching staff has done a bad job of coaching their football team. The worst part is, they are not being held accountable.
Brian Daboll, offensive coordinator, called only five running plays with Jamaal Charles. Neither Cassel nor Quinn were ready, making it more likely that his job is up for grabs after the season.
Romeo Crennel continues to have issues with his team. While his defense played well and held the Raiders to two of 13 on third down, his team isn't finding ways to win, let alone hold a lead.
The entire coaching staff is on the hot seat, and we may see the Chiefs clean house if Scott Pioli does not return next season.