Why the Oregon vs. USC Game Is More Important Than Ever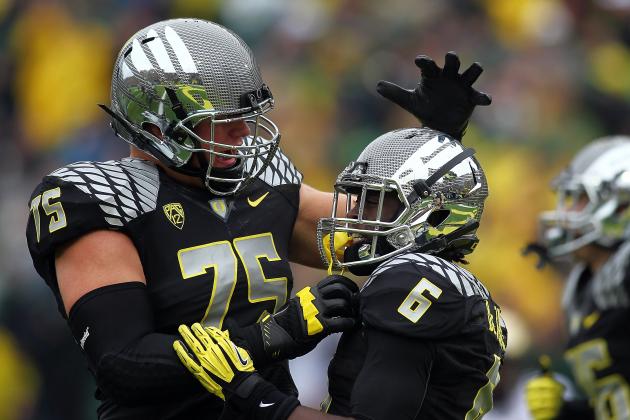 Jonathan Ferrey/Getty Images

If you circled the Nov. 3 game between Oregon and USC at the L.A. Coliseum the day after the 2012 Rose Bowl, raise your hand.
Yeah, me too.
Many of you thought it would be between two undefeated teams, probably both ranked in the BCS top five. You at least thought it would be the first showdown meeting for the eventual Pac-12 Championship game. That part is still likely to be true.
But the national championship game is now out of reach for the Trojans, with their second conference loss coming Saturday in the Tucson desert. And, truth time, USC didn't do their foes to the north any favors with that loss. The Ducks need their remaining ranked opponents to keep their ratings as high as possible.
However, this Pac-12 matchup, with some of its luster gone, is still vitally important for both teams.
Here's how it shakes out.
Begin Slideshow

»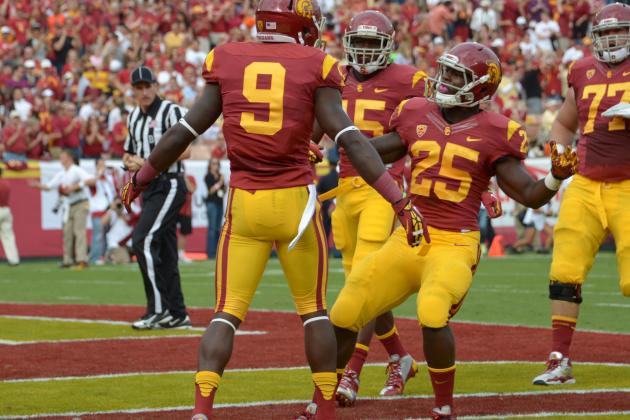 Kirby Lee-US PRESSWIRE

USC is not going to Miami in January for the BCS National Championship game. But neither are 122 of the 124 other FBS schools.
There is still plenty to play for if you wear the Cardinal and Gold. For instance, when is the last time USC was the conference champion? I would imagine that today's Trojans would like very much to recapture the mantle that they believe rightfully belongs to them.
The Pac-12's South Division is the weakest of the two this year. Even with two conference losses, USC is still positioned nicely to win the South. But if the Trojans lose to Oregon on Saturday, kiss that dream goodbye too.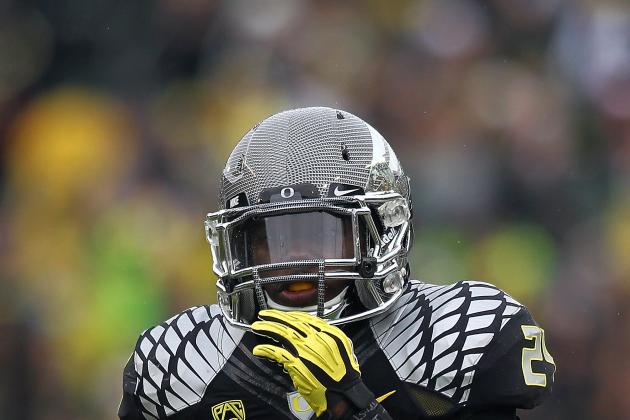 Jonathan Ferrey/Getty Images

While USC's "unfinished business" is essentially finished, Oregon's is very much unfinished. The Ducks are currently ranked No. 2 in both polls decided by human beings who presumably have eyes and have seen this team play. We will discuss the computer polls shortly.
It's really hard to be one of the final two teams standing at the end of the regular season. As Boise State can tell you, it's not enough in this wacky BCS system to win every game in impressive fashion.
But there is one reality: if you are not an SEC team, you had better be undefeated and win your conference championship. Or, be so popular with college football fans across the nation that if you are left out (again), the BCS headquarters will be set afire.
Not that I'm encouraging that, you understand.
So, if the Ducks want to finish their business in style, they have to beat USC on Saturday. They have to do more than that, but if they don't win this one, how does LSU vs. Alabama, the sequel, strike you?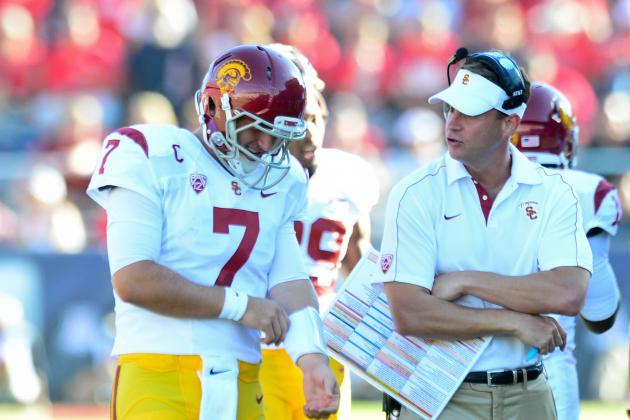 Matt Kartozian-US PRESSWIRE

After its heartbreaking loss to Arizona, USC has dropped to No. 17 in the BCS standings. After its complete annihilation of Colorado, Oregon dropped one spot to No. 4 behind Alabama, Kansas State and—Good Lord!—Notre Dame. I guess 70 points doesn't go as far as it used to, kinda like my paycheck.
Unless Alabama and Kansas State lose this weekend to LSU and Oklahoma St., respectively—both entirely possible—which would allow Oregon to go to No. 1 in the human polls, the Ducks are going to need some help with the friggin' computers.
If USC beats Notre Dame on Nov. 24, it would help Oregon's computer standings. Not to mention, it would return a huge dose of dignity and respect to the Trojans. Everyone west of the Rockies knows that Matt Barkley is a better QB than Everett Golson, and that Marqise Lee is better than, well, everybody. Nov. 24 is a good time to prove it.
The Ducks can help themselves with wins down the road against current BCS No. 14 Stanford, and No. 11 Oregon State. It would also be useful if BCS No. 22 Arizona—who the Ducks demolished in September—keeps winning.
One could drive oneself crazy attempting to figure out this BCS computer formula, and I have way better things to do with my time. I just know that it would be super lovely if the Trojans could find a way to beat those darn leprechauns.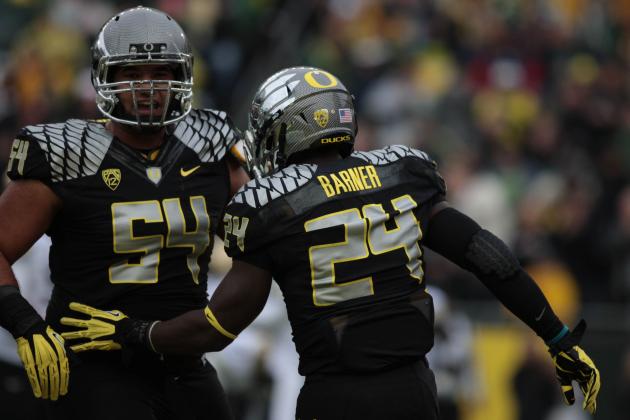 Scott Olmos-US PRESSWIRE

In spite of what happens with the national bowl picture for both teams, the Nov. 3 game is also about those oh-so-important bragging rights in the Pac-12 Conference.
We all have a whole lot of fun smack talking to each other during the offseason. But now that USC is off that dreadful probation, and the Ducks seem to keep getting better and better, this year's meeting is also about positioning for the future. Both teams need to bring their A game and leave it all on the field; those are all the cliches I can muster for now.
Fight On!
Go Ducks!
https://twitter/KayJenningsPDX