NHL Lockout: What Each Team Would Really Say About the Lockout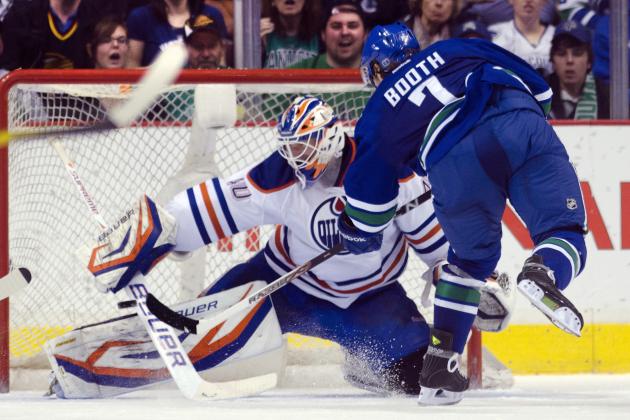 Rich Lam/Getty Images

The NHL regular season is being held up due to bickering between the players and owners, obviously, but lets just pretend that instead of a player's union and ownership, each individual club acted as their own union.
In this scenario, teams are battling for what's right for them rather than what's best for the league or for the players as a whole.
Therefore, a team like the Philadelphia Flyers will be pushing for the lockout to last long enough for their defensemen to heal, while the Dallas Stars want to get their veteran team on the ice as soon as possible.
Similarly, the Edmonton Oilers wouldn't be letting their younger players spend an entire year developing in the AHL against inferior competition, but the Vancouver Canucks can't wait to get started because they know they have a team that can contend this season.
The following is a list of what each team would honestly say if they represented themselves as a union.
Any quotes in the slideshow are fictional and only used to illustrate an idea or concept.
Begin Slideshow

»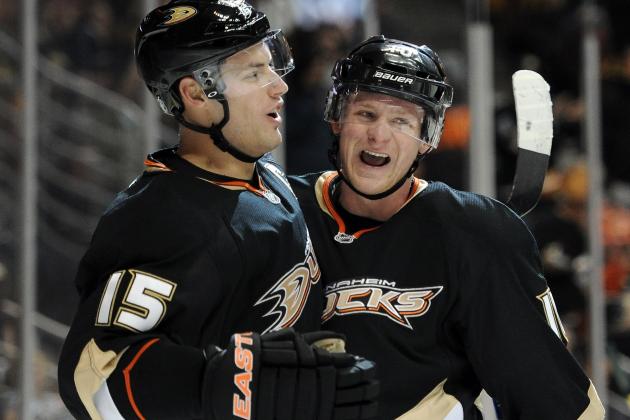 Harry How/Getty Images

OK, cancelling games through November is overkill, but really, not playing games in October has been great.
With the warm weather outside and multiple attractions in the area, we really don't start selling tickets until mid-November anyway.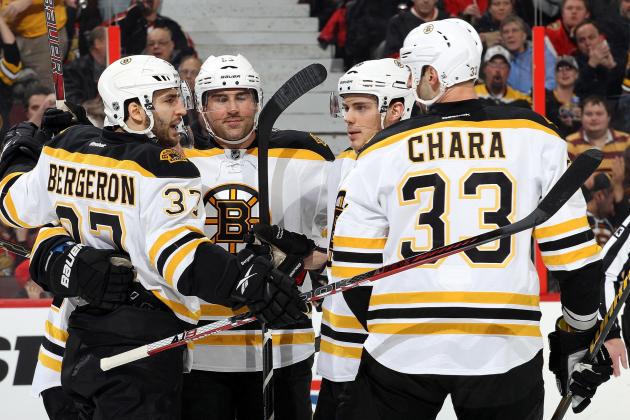 Jana Chytilova/Freestyle Photo/Getty Images

What the hell, NHL? As one of your flagship teams in a hockey-mad market, we won a championship for the first time since the Nixon administration, and this is how you reward us? With another lockout?
For years, we were the ultimate redheaded stepchild in a city filled with redheaded citizens.
But that all changed once we won a championship.
And now that we're relevant, you've shut us down. Shame on you, NHL. Shame on you.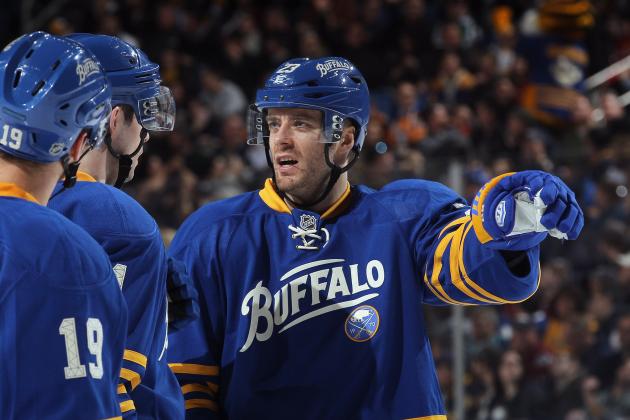 Bruce Bennett/Getty Images

Yeah…we threw down a lot of money on Ville Leino and Christian Ehrhoff.
We'd at least like to see them play.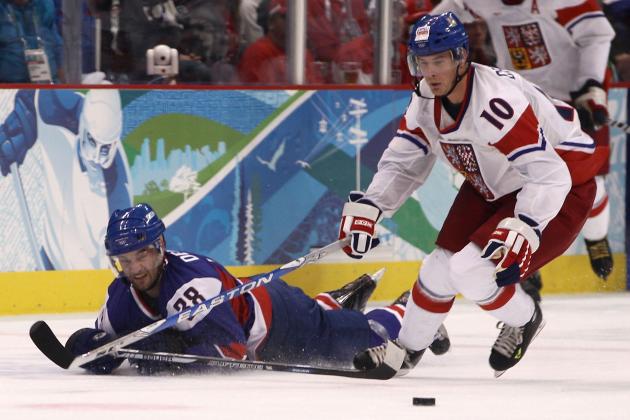 Bruce Bennett/Getty Images

Our fans are really excited about our recent pickups, and the Saddledome is always rocking early in the season.
Let's get this thing started ASAP.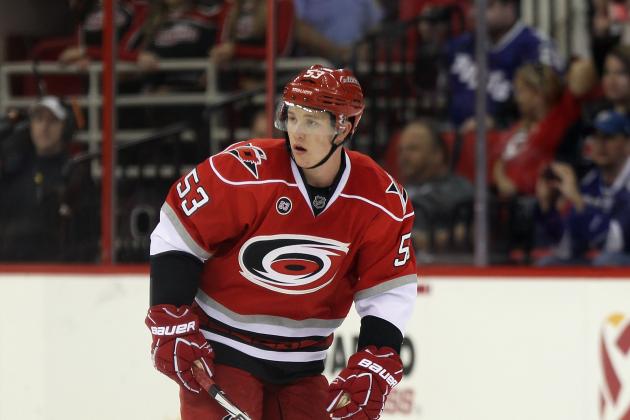 Bruce Bennett/Getty Images

So…we go out and get Jordan Staal and keep guys like Jeff Skinner and Tim Gleason in town to generate interest in our team again and games get cancelled through Nov. 30?
You're really not doing one of your successful southern-market teams any favors here.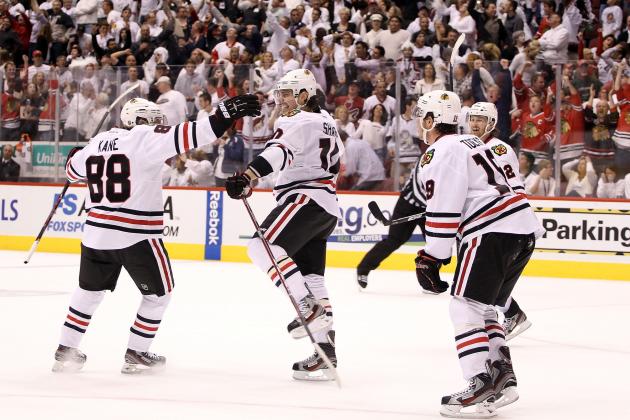 Christian Petersen/Getty Images

Jonathan Toews: What are you going to do now that another month has been cancelled?
Duncan Keith: Maybe head back to East Lansing and practice with a couple of the guys from Michigan State out there.
Toews: Yeah, maybe I'd go back to Grand Forks and do something similar.
Keith: What do you think Kane is going to do? He never played college hockey.
Toews: I hear he went down to Madison once he heard the news.
Keith: Oh. To practice with the Badger hockey team?
Toews: Ha! You're kidding me, right?
Keith: What else would he be doing down there?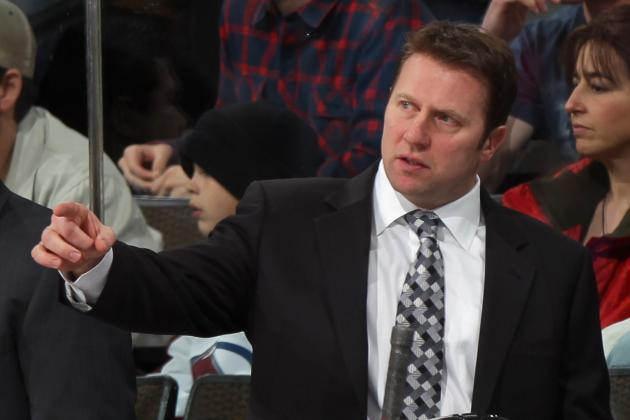 Doug Pensinger/Getty Images

General manager Greg Sherman: This really puts us in a bind.
Head coach Joe Sacco: For sure, I mean, I really wanted to see if our young guys would flourish under new leadership this year.
Sherman: Yeah, we just named Gabriel Landeskog captain and I want to see if he, Erik Johnson, Matt Duchene and Co. can get us into the postseason this year.
Sacco: I have the feeling they can, but we'll never know unless we get to play…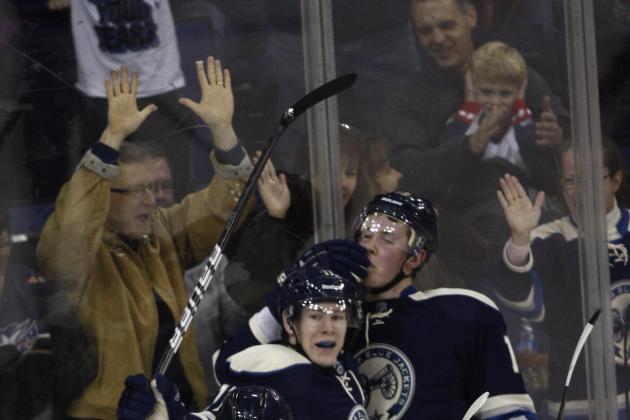 John Grieshop/Getty Images

We're cool with this. For the first time in team history, we'll enter December tied for first place in the NHL.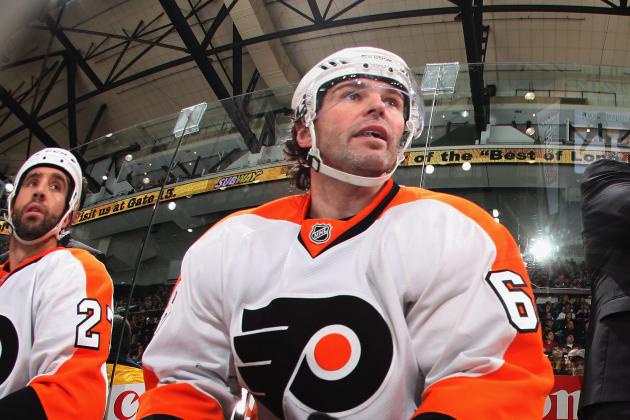 Bruce Bennett/Getty Images

Jaromir Jagr: I'm not getting any younger, Ray.
Ray Whitney: Me neither. When I signed with this team, I assumed I'd be playing in a Stars uniform, not sitting around waiting for yet another lockout to be resolved.
Jagr: Yeah, I didn't come back to America for this. I want to play hockey!
Whitney: It's a bummer for us, man. We're not getting any younger—that's for sure.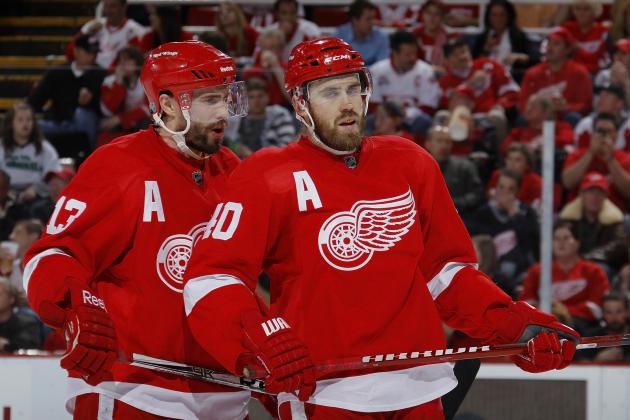 Gregory Shamus/Getty Images

This sucks. Our team isn't getting any younger, and we'd like to use this year to see if we should keep the band together or start thinking about the future.
The lockout creates more questions than it does answers.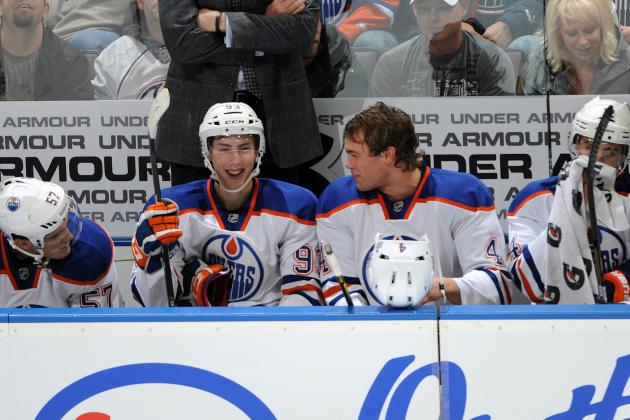 Dale MacMillan/Getty Images

Hey, this is great!
Our defensive corps has less beef than a Taco Bell burrito.
And our young guns up front—Taylor Hall, Ryan Nugent-Hopkins and Jordan Eberle—just finished puberty.
A year in the minors will give the guys a little time to boost their confidence by beating up on inferior competition—and grow some facial hair—while we go and try to find defensemen that were not raised by Rick Moranis.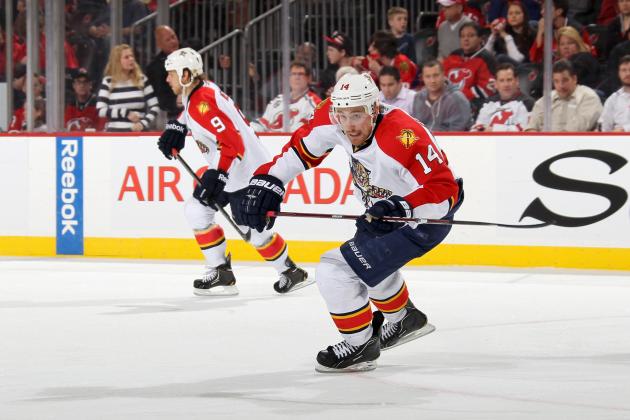 Bruce Bennett/Getty Images

We kind of have the same feeling as Anaheim. Cancelling through November is a bit much, but starting every season in mid-November would probably save us the humiliation of having a whole bunch of empty seats at the beginning of the season.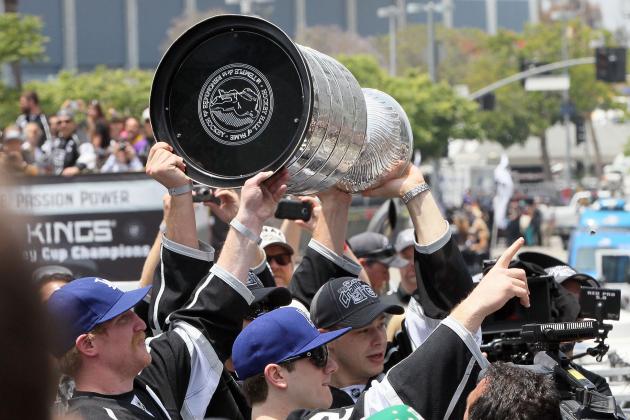 Victor Decolongon/Getty Images

Los Angeles has tons of distractions, and people there have a shorter attention span than a three-year-old, so if you cancel hockey games, they'll just move on to something else.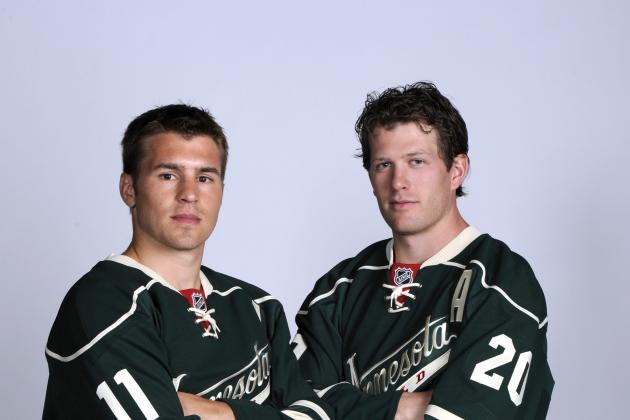 Hannah Foslien/Getty Images

So a team in a hockey-obsessed market goes out and spends nearly $200 million on two players to rejuvenate interest in what was becoming a lame duck franchise and you start the season late?
That's colder than Lake Superior in January.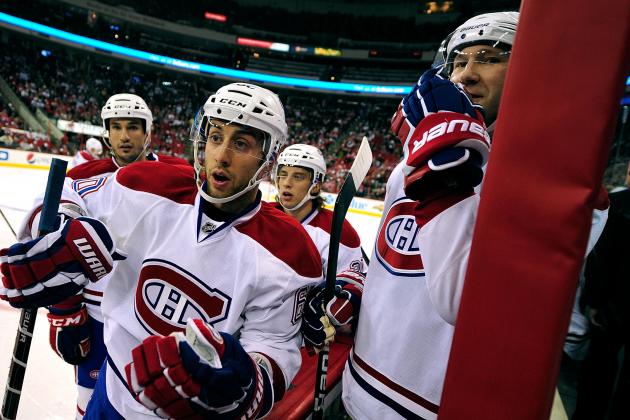 Grant Halverson/Getty Images

Without hockey, everyone in Quebec is speaking a little French these days.
Unfortunately, what they are saying cannot be published here at Bleacher Report.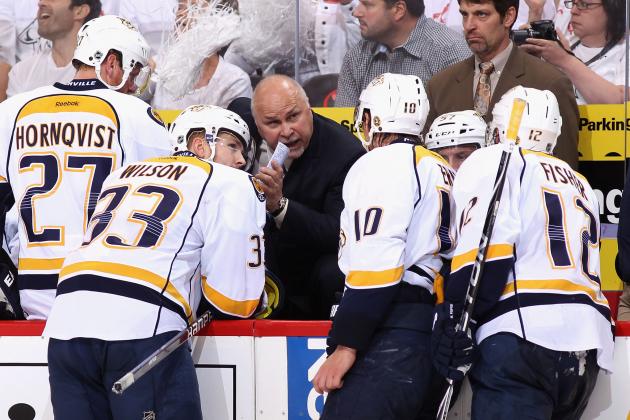 Christian Petersen/Getty Images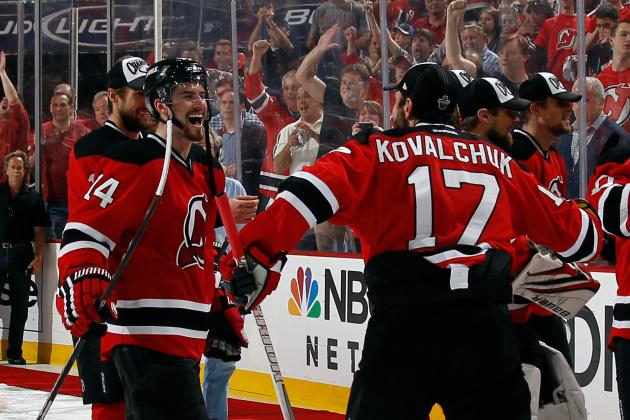 Bruce Bennett/Getty Images

We're in a financial crisis and you are telling us it's better not to be playing games right now!
Are you out of your mind!
We. Need. Money. Right. Now.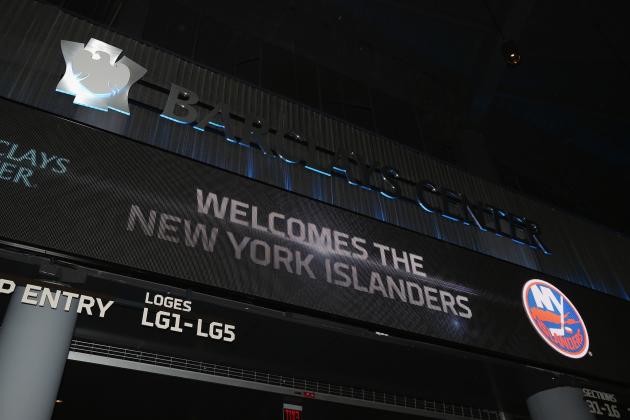 Bruce Bennett/Getty Images

The Islanders to the rest of the Atlantic Division: What up, gangstas!?!
Devils: What's going on here?
Islanders: We's from Brooklyn now!
Penguins: Oh. So you think you're "thug" now.
Islanders: Yeah. You might as well call us the Islanderz!
Rangers: Stop that. You guys are so white you'd make great Halloween decorations.
Islanders: No. We're the hardest team in the East right now!
Flyers: We'll see about that.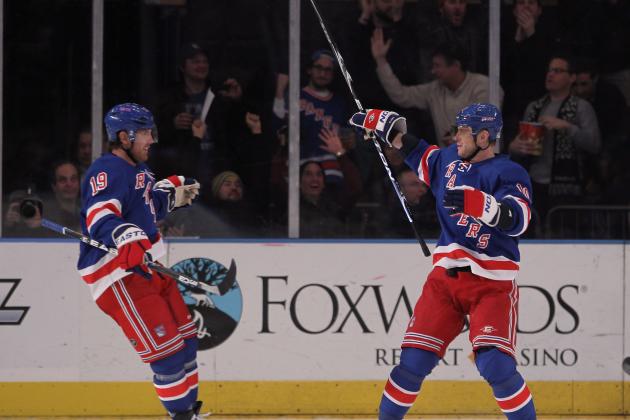 Bruce Bennett/Getty Images

So we just went out and spent all that money to put Marian Gaborik, Brad Richards and Rick Nash on the same team, only to have them play elsewhere?
That makes no sense.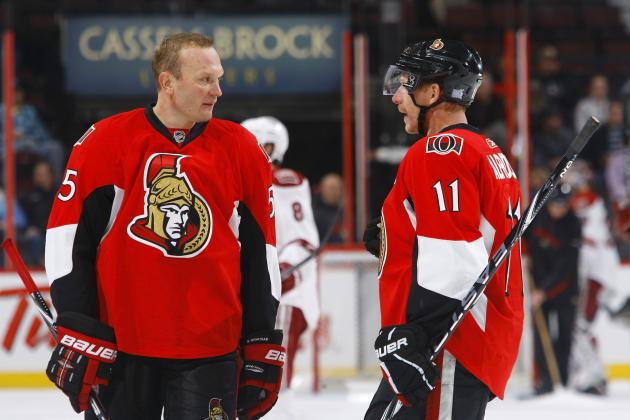 Phillip MacCallum/Getty Images

Sergei Gonchar: This lockout must be tough on you, Daniel.
Daniel Alfredsson: Why do you say that?
Gonchar: Well, you don't have many years left in this league.
Alfredsson: What are you saying?
Chris Phillips: He's saying you're no spring chicken.
Alfredsson: You guys aren't much younger either.
Gonchar and Phillips nod in unison.
Alfredsson: This really hurts our team…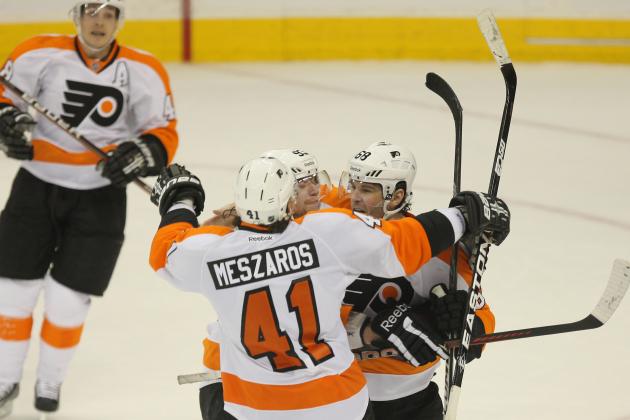 Tom Szczerbowski/Getty Images

Hey, we're cool with this. Our defensemen needed time to convalesce anyway.
Once the season gets underway, our blue line will be healthy and ready to kick some butt.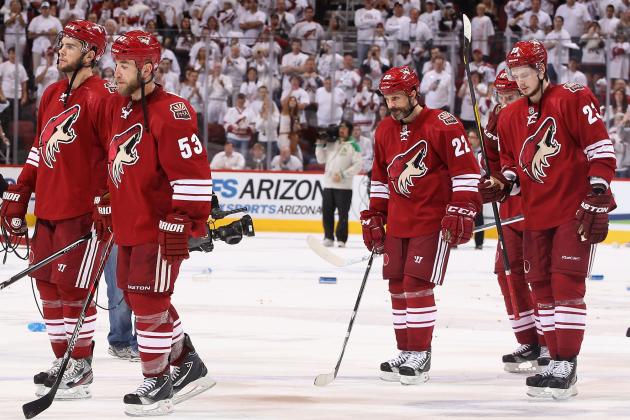 Christian Petersen/Getty Images

Our appearance in the Western Conference Finals really generated some interest out here.
Another lockout leaves us in a more desolate situation than a cowboy lost in the desert after sunset.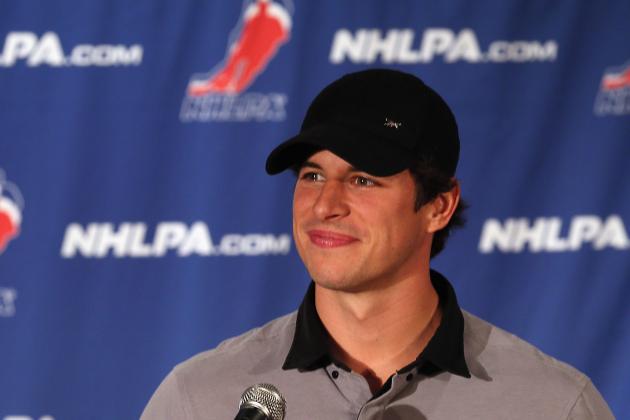 Bruce Bennett/Getty Images

The less games Sidney Crosby has to play in, the less likely he is to sustain a concussion I suppose.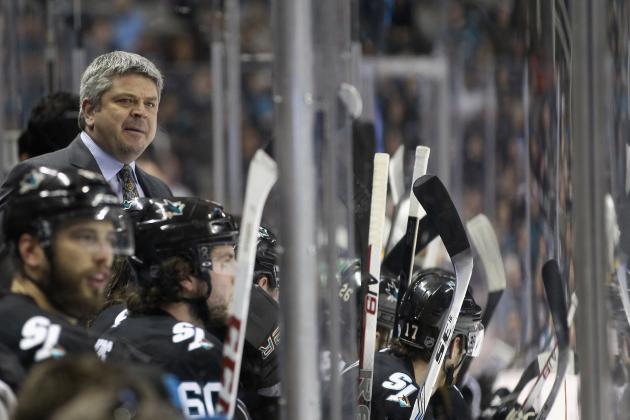 Ezra Shaw/Getty Images

Head coach Todd McLellan: Wow, another fantastic season for the Giants!
San Francisco Giants manager Bruce Bochy: Yeah, it's really been fun to be part of the sports scene in the Bay Area. We're doing well, the A's had another miracle run, the Niners have generated a lot of hype and you guys are always in the playoff hunt.
McLellan: I'll be honest, last season was a bit of a downer, though.
Bochy: That was true of the 2011 season for us, but luckily, we got right back on the horse and made another run this season. That's all you guys gotta do.
McLellan: We're locked out again, so it's going to be a while before we get to redeem ourselves.
Bochy: Really? That's happened again.
McLellan: Yeah…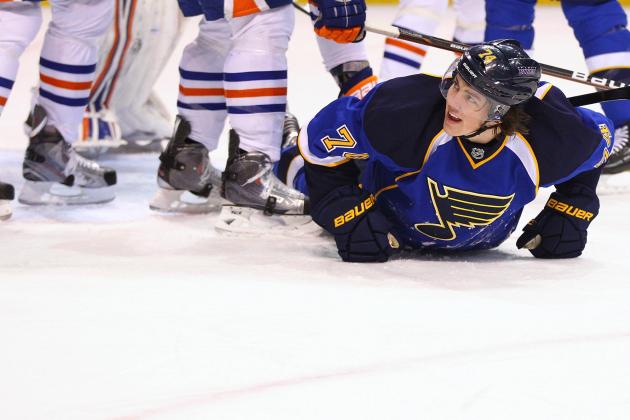 Dilip Vishwanat/Getty Images

This sucks.
We've got a core of young players that have proven they can win in the playoffs and finally got our fans back and now we're locked out again?
Look what it did to us last time.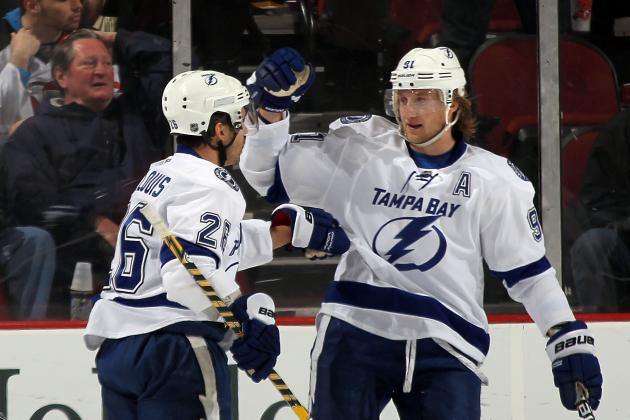 Bruce Bennett/Getty Images

Never mind the fact that we were one of the few teams to have better attendance in the beginning of the season last year than at the end, we really just want an opportunity to redeem ourselves.
The longer this lasts, the more we have to remember opportunity we missed last season after the new uniforms and stadium renovations.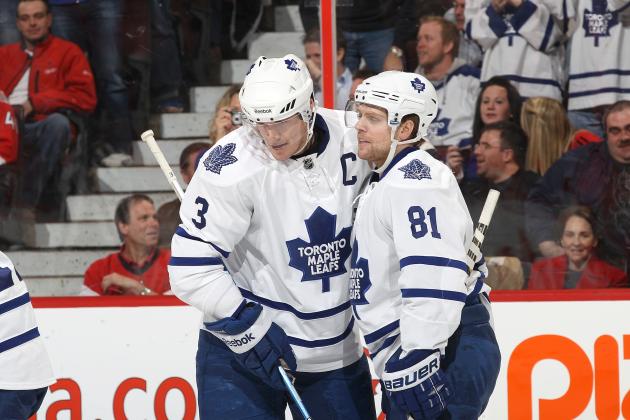 Jana Chytilova/Freestyle Photography/Getty Images

We miss our hockey, but hey, it's fun to be tied for first place right now!
It's been a while since we were No. 1 in the league in January.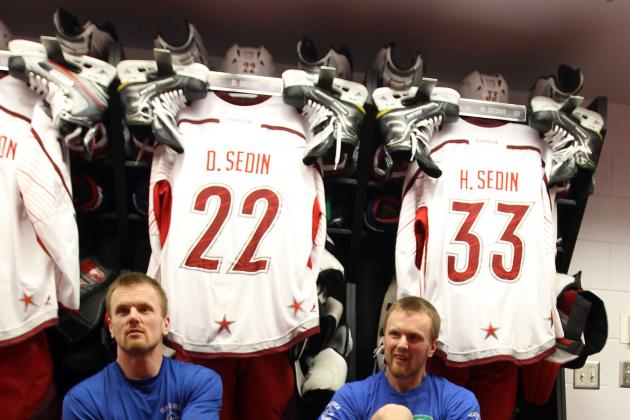 Bruce Bennett/Getty Images

No, it's OK NHL, go ahead and lock out again.
It's not like the Sedin brothers are getting any older or, say, we are playing in a division that is steadily getting tougher or that we've got enough talent to win a championship right now.
No, we're cool with this. Just keep locking us out.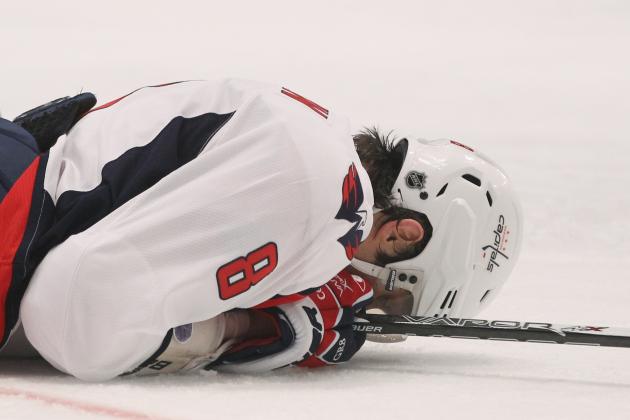 Bruce Bennett/Getty Images

Alex Ovechkin: I'm staying in Russia. I'm sick of this lockout stuff.
Sponsors: No you're not.
Ovechkin: Yes I am. I'm enjoying the big parties, the beautiful women and, most of all, being able to play hockey!
Sponsors: We give you all that money to rep our brand in America's capital, not the Capital of Obscurity. Nobody has paid attention to Russia since to James Bond was betrayed by Alec Trevelyan.
Ovechkin: Sucks to suck.
Sponsors: No actually we'll just stop paying you—it's in the fine print.
Ovechkin: Oh…OK then.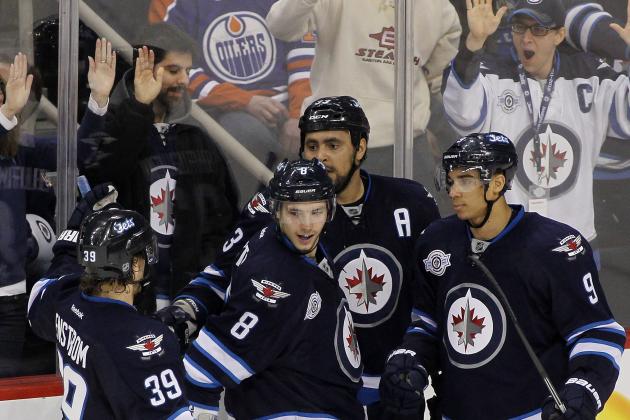 Marianne Helm/Getty Images

Evander Kane: What's happened to you in the offseason, man?
Dustin Byfuglien: What are you talking about?
Kane: Last time you stepped on the team scale, it read, "one person at a time please."
Byfuglien: Shut up.
Kane: No really, last time we went out to dinner the waitress gave you a menu and you said, "Yes, please."
Byfuglien: Hey man, the last time I went to a restaurant in Winnipeg, it had a wanted poster with your face on it.
Kane: Touché. But honestly, you should lose a little weight before the season starts.
Byfuglien: Don't worry about it. I've got time.
Tom Schreier writes a weekly column for TheFanManifesto.com and contributes to Hockey's Future and Stadium Journey.