WWE Hell in a Cell 2012 Results: Who Will Kofi Kingston Face Next?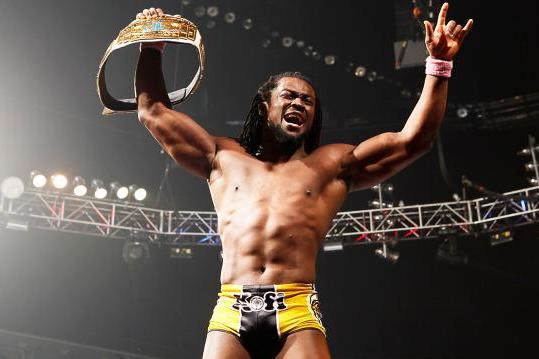 Photo Credit: WWE.com
The 2012 WWE Hell in a Cell results are in and Intercontinental champion Kofi Kingston has retained his title—so now what?
The feud between Kingston and the Miz wasn't half bad. Beginning with a Larry King segment in which Kingston "saved the day" by throwing the Miz off the stage, these two were given a good buildup considering the WWE's lack of feud development for the mid and lower cards. Kingston and Miz battled without the title on the line before Kofi finally won the belt at Main Event.
Naturally, Miz immediately invoked the rematch clause and it was on for one more round.
But after battling verbally and physically for weeks, Hell in a Cell appears to be a great time and place to move on. Of course, there's a good argument to be made in favor of continuing this feud a bit longer too.
Here's who Kingston should defend the Intercontinental Championship against next.
Begin Slideshow

»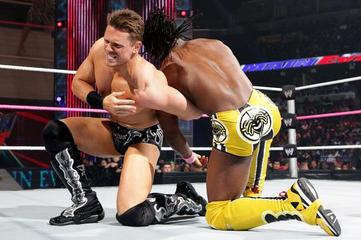 Photo Credit: WWE.com
The most logical opponent would be one more round with the Miz. These two had a pretty good feud for not being main event Superstars.
The Miz could easily keep jawing about how he made Kingston look good once again and how he could never beat him in a [insert gimmick match of his or WWE's choosing].
The gimmick match could take place on Raw.
Then the two can finally, officially finish off this feud by being on opposites sides during Survivor Series.
With good chemistry and talent, why end it so soon?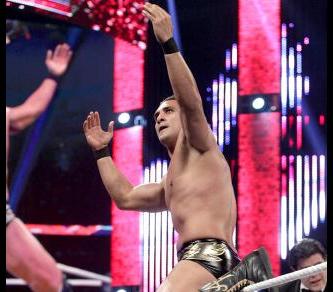 Photo Credit: WWE.com
Kingston's now beaten the Miz fair and square for the title and in a rematch. If WWE decides to move Kingston further up the ladder, Alberto Del Rio makes a ton of sense.
The WWE Universe does not buy Del Rio as a legitimate contender for a major title.
At this point, he should be utilized to make a younger, lesser talent look good. Del Rio's gone after the WWE and the World Heavyweight Championships. Next in line is the Intercontinental title.
Feuding with Del Rio would be a huge step for Kofi too.
He'll get the opportunity to take on an established veteran with a varied moveset and a tough opponent who would cheat to win if he had to. That's quite the task to take on for Kingston.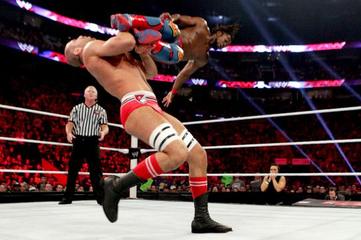 Photo Credit: WWE.com
Antonio Cesaro is the strong heel champion the WWE Universe loves to hate. He talks down to fans and is generally disrespectful toward Americans. He always touts his overseas heritage.
It sounds as if he thinks he's the Intercontinental champion.
Kofi Kingston, on the other hand, is the lovable face. His style is fast-paced and high-flying. He interacts with fans with smiles and high fives.
These two are perfect for each other.
The only problem is, they're both champions at the moment. It would make little sense to unify the United States and Intercontinental Championships right now.
But they could fight in a preliminary, non-title fight to see whose belt is on the line. Then one more fight for one of the titles.
If it's the U.S. belt and Cesaro wins, that gives him a legit reason to be the No. 1 contender for the IC belt. If it's for the IC belt, Kingston could win and move on.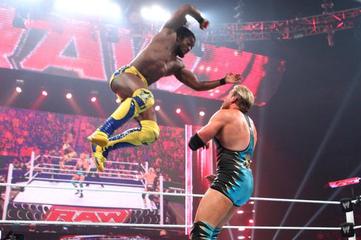 Photo Credit: WWE.com
Jack Swagger and Kofi Kingston have done battle before, but it's been primarily in tag team formats.
Swagger has been off television for a while and will supposedly be repackaged.
He'd make a strong case for himself and a renewed push to return straight into the Intercontinental scene. In singles matches, it was Kingston and Ziggler who did most of the fighting between ZigSwag and R-Boom (or whatever they were called) and look what it did for both.
Ziggler is Mr. Money in the Bank and Kingston holds a title.
It wouldn't be horrible to see Swagger and Kingston trade off wins, with the title on the line or not, for the remainder of the year.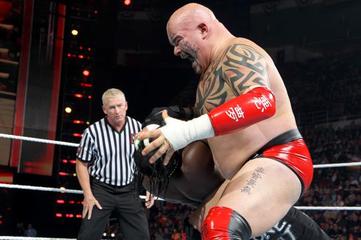 Tensai takes out Kofi's former tag partner, R-Truth (Photo Credit: WWE.com)
Tensai needs something.
Why not give Kingston a dominant, "foreign" Superstar twice his size for the Intercontinental Championship?
Tensai could come in claiming his fame overseas as the reason he deserves a title shot. Kingston, looking for a legit opponent, would be eager to accept coming off the Miz's comments about an ability to make himself look good in the ring.
Boom! Match.
Of course, it would likely end in Kingston retaining, further killing Tensai's gimmick.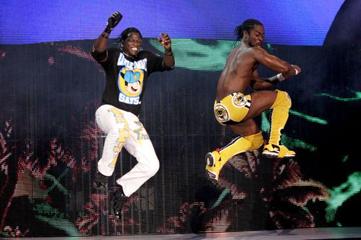 Photo Credit: WWE.com
This match has such an easy setup.
Since ending their tag team, Kofi Kingston has gone on to become the Intercontinental Championship. R-Truth has been on television twice. He danced with Brodus Clay once and he yelled at Daniel Bryan the second time.
He could use the jealousy route and kindly ask for a match.
Kingston can either grant it right off the bat and Truth can slowly turn heel during the course of the match. Or, Kingston could be reluctant, citing his desire to keep a friendship as reason to not fight. This of course would lead Truth to turning heel.