NFL: A Brief Recap of Every Game from Sunday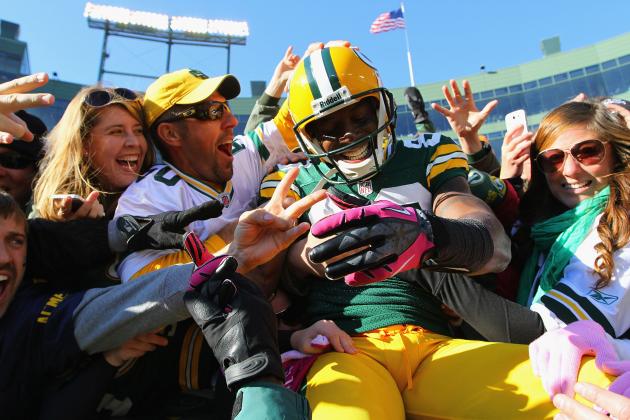 Dilip Vishwanat/Getty Images

This Sunday was quite the scene across the NFL as many of the league's top contenders were on upset alert for the entirety of the game.
Not only that, Robert Griffin III struggled, Blaine Gabbart threw for more yards than Aaron Rodgers and the Cleveland Browns won — to say the least, it was also a Sunday full of surprises.
Things are still not entirely clear with who are the contenders and pretenders, but here is a review of what we saw from each team in their respective matchup.
Begin Slideshow

»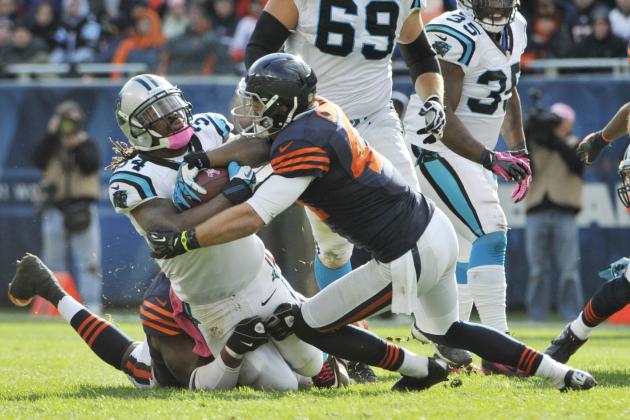 David Banks/Getty Images

Jay Cutler continued to take a beating in Chicago, although I think he's actually going home happy tonight after "only" getting sacked six times for a loss of 55 yards on Sunday.
Chicago is a great football team with a tendency to folly, and it seems Cutler always takes the brunt of the criticism for this. You have to give the man credit, though; the Chiefs would be hiking the ball to their punter if their quarterbacks took this many hits. Cutler is tough.
Overall, this game was defensive only because it wasn't offensive. Both offenses were awful, Newton continued his sophomore slump, and the Bears once again won a smash-mouth football game.
Final Score: Bears 23, Panthers 22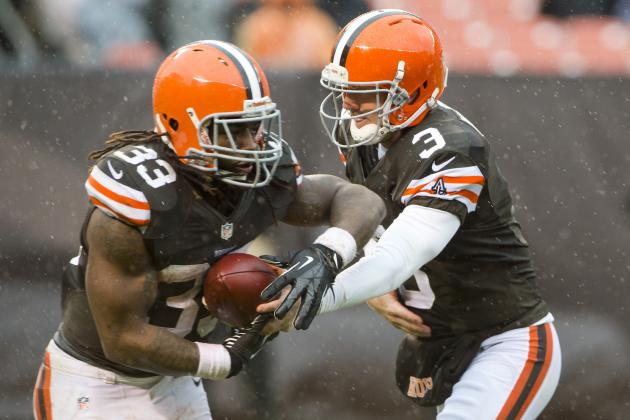 Jason Miller/Getty Images

Many of you forget this game happened, and there is no shame in that.
Trent Richardson is healthy again, and when seven points is enough to win, that's enough to cheer about in Cleveland. Richardson ran for 122 yards and a touchdown, which was the game's only score outside of Nick Novak's two field goals.
Some will say that this game was an upset, but I'm not really calling it that; San Diego is simply not threatening anymore. Rivers is throwing the ball to no-names, and the defense is made of Eric Weddle and His Ten Faithful Sidekicks.
I'd be surprised if Norv Turner finishes the season in San Diego and even more surprised if Peyton Manning and Denver don't clinch the AFC West Division by default pretty soon.
Final Score: Browns 7, Chargers 6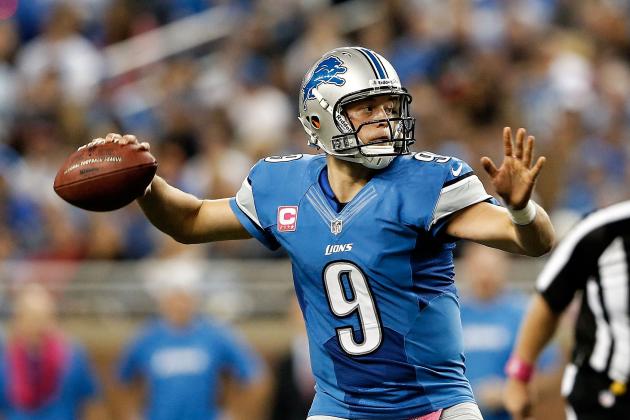 Leon Halip/Getty Images

Seattle and Detroit gave viewers an exciting game to enjoy on Sunday, with Matthew Stafford and company bouncing back nicely from a Monday night loss that was painful to watch.
Stafford is starting to gain some rapport with with his young receivers, as Ryan Broyles scored for the second consecutive week and Titus Young Sr. had what may be his coming-out game in place of the injured Nate Burleson.
Seattle doesn't have much to complain about. The Seahawks played better on the road than they normally do and lost a well-fought battle.
Final Score: Lions 28, Seahawks 24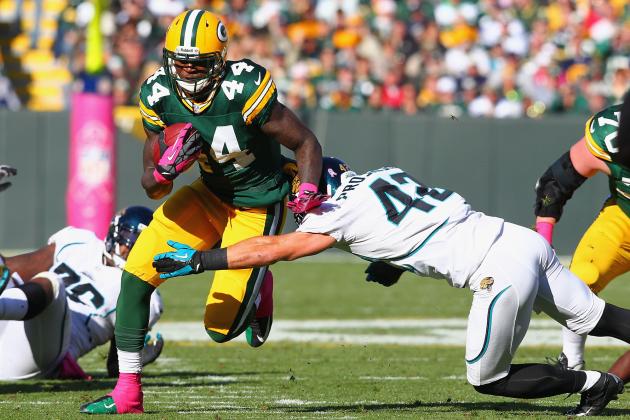 Dilip Vishwanat/Getty Images

All I can say is ewe from this game. While the Chargers/Brown debacle was definitely the stinker of the week, no team here should go home tonight feeling too good.
Obviously, a win is a win, so bravo to Green Bay for picking up another "W," yet they should not be celebrating too much after letting Jacksonville stay in this game and repeatedly coming up short on offense.
Green Bay was far and away the most popular pick to win the Super Bowl before this season began, yet a team that beats a Jacksonville team without Maurice Jones-Drew, at home, by only nine points is not a great football team.
Maybe Green Bay needs to run the ball? Just a thought.
Oh yea, I have nothing to say about Jacksonville.
Final Score: Packers 24, Jaguars 15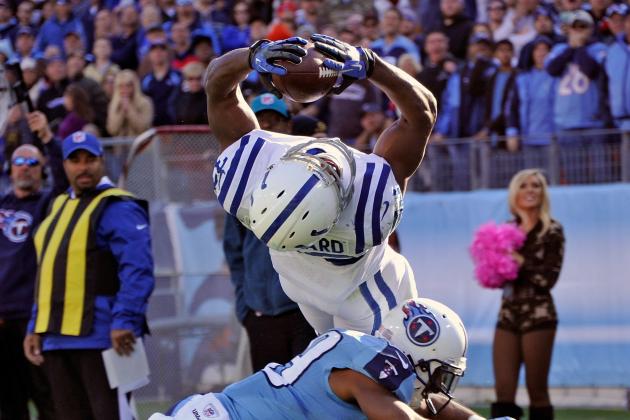 Frederick Breedon/Getty Images

I'll call this "The Battle of Teams That Aren't Good Now But Who Play Competitively and Are Always Tough Wins for Their Opponents" game.
As we've come to expect from both these teams, the game was close, and both teams mirrored their opponent's play a little bit.
In the end, two great catches defined this game. The first was a brilliant catch by Tennessee wide receiver Kendall Wright, and the second was the dump-off screen that Andrew Luck threw to Vick Ballard in overtime. Ballard proceeded to catch the ball, barrel past defenders, and helicopter himself into the end zone for the game-winning touchdown.
He had no regard for his health or his body, and it was completely awesome.
Final Score: Colts 19, Titans 13 (OT)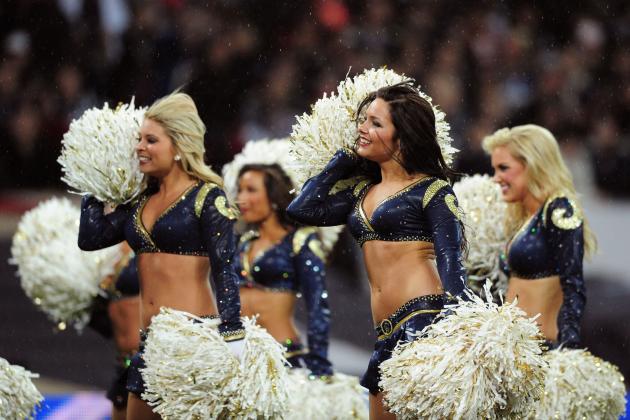 Jamie McDonald/Getty Images
The best looking Rams in London on Sunday.
I don't know what the biggest travesty in this game was; the fact that it counted as a home game for the Rams (who really only play good at their real home) or the fact that London was once again treated to an awful display of American football.
I understand in full the NFL's economic reasons of wanting to gain viewership in Europe, yet bringing one game a year there will not do it. Teams come in exhausted from the long travel and unfamiliar with the stadium. They are also playing to random British spectators and not their regular fans.
What results is a sloppy or lopsided game of football. Today, it was lopsided, as the Patriots made American football look more boring than ever to our British neighbors across the pond.
The best moment of the day? Rob Gronkowski's touchdown celebration, where he walked like a soldier and spiked the ball with authority.
Final Score: Patriots 45, Rams 7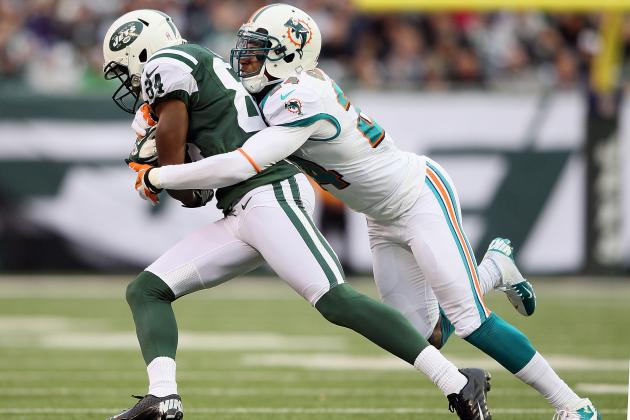 Alex Trautwig/Getty Images

This game was a disaster for the Jets, specifically their offense.
The Dolphins defense came out so strong that you would have thought they were land mammals. They never let up either, sacking Sanchez four times, picking him once, making him fumble once, and blocking both a punt and a field goal attempt. They also scored a touchdown off the blocked punt.
Maybe this was for the better though, as Jets fans were able to get home safely before Hurricane Sandy wallops the Northeast.
Seats were looking empty by the start of the second half. Still, a few "Tebow" chants rang out through an emptying MetLife Stadium...
Final Score: Dolphins 30, Jets 9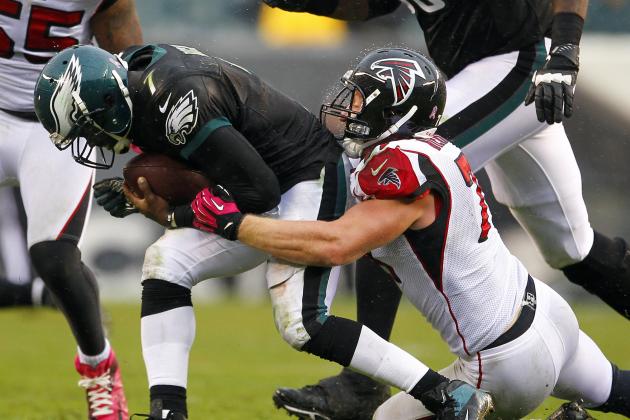 Rich Schultz/Getty Images

It was a commonly known fact heading into this week that Andy Reid has a tremendous record coming out of the bye week.
Well, I guess history didn't prove too accurate here.
The Eagles looked miserable all around. The offense couldn't get anything going, and the defense looked worse than it did when it had ex-defensive coordinator Juan Castillo. Actually, the defense didn't look that bad with Castillo; the offense did. Now, they both look bad. Matt Ryan carved them up like a jack-o'-lantern.
On a plus, Michael Vick didn't turn the ball over.
Maybe that's not a plus.
Final Score: Falcons 30, Eagles 17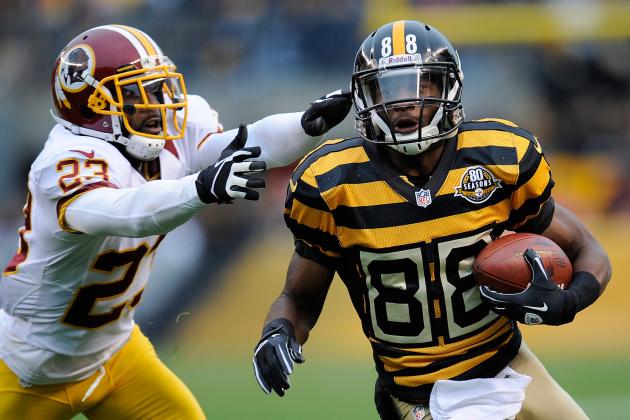 Joe Sargent/Getty Images

The Steelers jerseys. Ewe, ewe, ewe.
Ewe.
Ewe.
But the bumble bees looked pretty good today, or is it just that Washington's pass defense is more flaky than a saltine cracker?
Anyhow, this game wasn't close or exciting. Ben Roethlisberger looked good, yet managed to throw touchdown passes to Leonard Pope and Will Johnson, (who?) which left fantasy owners of Mike Wallace and Antonio Brown very frustrated.
Robert Griffin III had his worst complete game of the season, and while he didn't make any mistakes, it's now proven that Washington needs to build around him. He's great, but he needs some help.
But the jerseys...ewe.
Final Score: Steelers 27, Redskins 12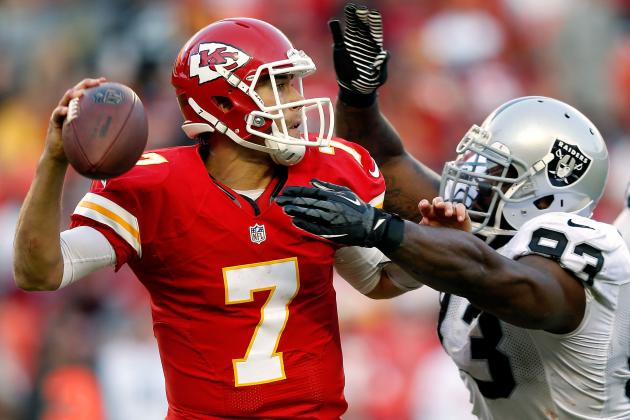 Jamie Squire/Getty Images

Why did this game take place?
Actually, why do any Chiefs games take place anymore?
No one really ever expects the Chiefs to win, and the quarterback carousel of Matt Cassel and Brady Quinn would be the worst ride at any theme park.
The Raiders won, and thankfully the game was finished in under three hours.
Final Score: Does anyone care? (Raiders 26, Chiefs 16)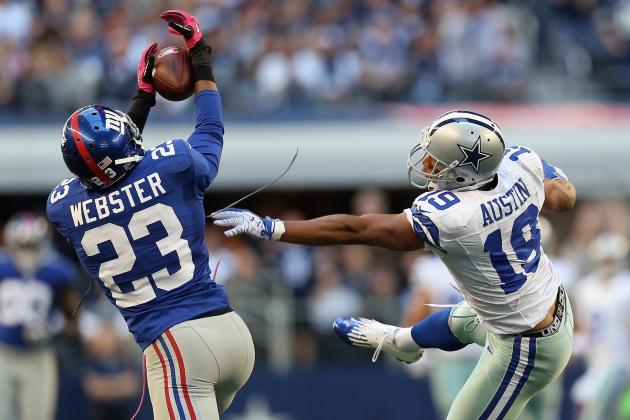 Ronald Martinez/Getty Images

Let's make something clear. The Giants did not play good or bad on Sunday. They played consistently average the entire game. The Cowboys, however, played one of the most roller coaster games I've ever seen. Of course, this resulted in a close game.
The Cowboys' first quarter was one of the worst you'll ever see from a professional football team. Tony Romo threw three picks, and Dez Bryant fumbled a punt return. Amazingly, Dallas went into the second half down only 13 points, and started the second half with some of the most impressive football I've seen this season.
So basically, the Cowboys once again frustrated their fans.
The Boys couldn't get it done, once again, due to a cocktail of problems that will all be blamed on Tony Romo.
Dez Bryant almost made a ridiculous catch to win the game, but he was just a few fingertips (literally) out of bounds.
Final Score: Giants 29, Cowboys 24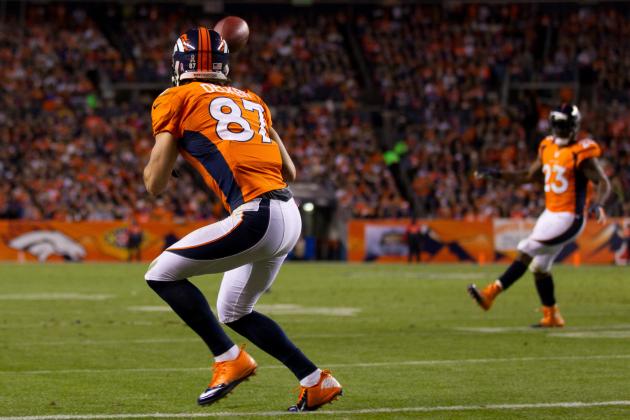 Justin Edmonds/Getty Images

Everyone thought this game would be high scoring, but no one thought only one team would be doing the scoring.
The Vegas over/under on this game was 55, the highest of the day, but the Saints were unable to contribute their share of the points.
At this point, this Saints defense has nothing to do with bounties or coaching changes, it's just not good. For the first time, the Denver defense looked like a cohesive unit that is suitable to play opposite Denver's high-powered offense.
In a division with the Oakland Raiders, San Diego Chargers and Kansas City Chiefs, Denver is looking like a shoe-in for division winner and possibly an AFC contender, especially if their defense continues to improve.
Final Score: 34-14