College Basketball's Little Guys Who Play Like Big Men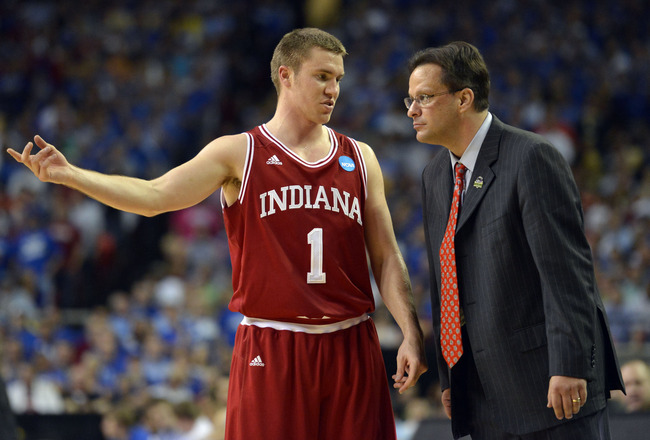 Paul Abell-US PRESSWIRE
College basketball is often dominated by seven footers who have mastered using their height to their advantage. These seven-foot wonders have become the focal point of many recruiting boards over the past few years.
While height is seeming to become an asset that is needed to succeed as a player in the world of college basketball, there are still several players who are proving that small players can be just as important as the tall ones.
Developing a strong skill set is extremely important for these small players if they want to be successful in the landscape of college ball.
Here is a look at five players listed at 6'0" or under who make big headlines with their play despite being small in stature.
Chaz Williams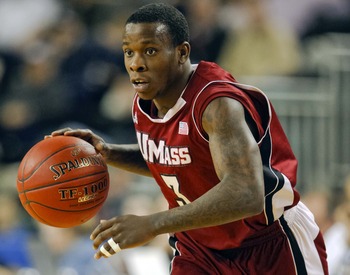 Chaz Williams has taken the Minutemen to a new level
Jim O'Connor-US PRESSWIRE
The 5'9" guard from Brooklyn made a name for himself last season during the Minutemen's run in the NIT tournament last season. Williams took a team that was slated to finish 12th in its league and turned it into a dangerous team.
Williams' stats last season spoke for themselves in regards to his impact on the court for the Minutemen. With five double-doubles last season, Williams paced the Minutemen to an impressive season. He proved that he is capable of grabbing rebounds as well as grabbing boards as he had at least six rebounds on 13 separate occasions.
For a player who often times was overlooked because of his height, Williams showed last season that a lack of size is no problem for him. His fearlessness and work ethic have allowed him to make a big impact on the court.
Angel Rodriguez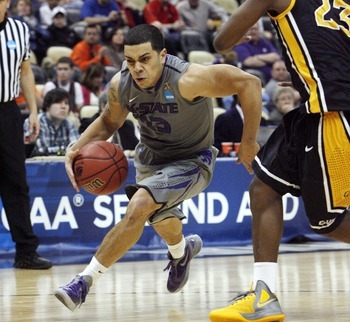 K-State's Rodriguez is playing larger than his size
Charles Leclaire-US PRESSWIRE
The Wildcats star emerged on the college basketball scene as a freshman last season starting 17 games, while seeing time in 32.
Heading into his sophomore season, Rodriguez will need to improve his ball security if he wants to continue to become a big-time game-changer.
Quickness has been a big factor in Rodriguez's ability to impact games so far in his college career. Last season he led the Wildcats in assists and steals, being the first freshman to do so. Rodriguez is looking to upgrade his production this season for the 'Cats, so that he can lead the Wildcats deep into the NCAA Tournament.
On a team that is filled with talent, the skill and production of Angel Rodriguez will be big-time for K-State this season and will help Wildcats make a run at a Big 12 title.
Jordan Hulls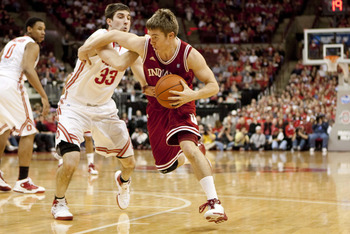 Hulls looks to lead the Hoosiers back into the championship picture
Greg Bartram-US PRESSWIRE
The hometown hero in Bloomington, Indiana has endured the tough times and is now poised to help lead the Hoosiers back into the national championship picture.
Hulls, who has been in the Hoosier lineup since his arrival on campus, makes sure his presence is felt every time he touches the court. A leader in every way possible, Hulls is relied on by the Hoosiers, night in and night out.
Averaging 11.7 points per game, Hulls provided offense along with stellar defense last season. A player who is constantly leaned upon to shut down an opposing team's top talent, Hulls' biggest impact is on the defensive side of the court.
As the Hoosiers look to prove that their No. 1 overall preseason ranking is justified, Hulls will be a big part of Indiana's success or lack of this season.
Phil Pressey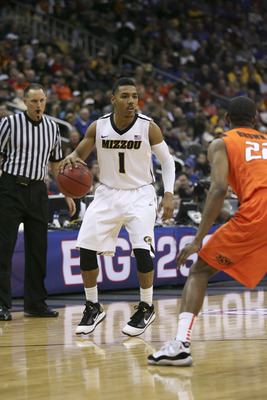 Pressey is one of the few returners who have experience playing in Mizzou
Ed Zurga/Getty Images
Mizzou will be facing a new group of opponents this season as the Tigers start their first basketball season as a member of the SEC.
One player can make a big impact for Mizzou and help the Tigers transition to a new conference, and his name is Phil Pressey. Pressey was an assist machine for the Tigers last season, averaging 6.4 assists per night. That was good enough to led the Big 12, and placed it him at 11th overall in the nation.
Voted as the SEC Preseason Player of the Year, Pressey is clearly a game-changer for Mizzou. Pressey's importance to the Tigers goes beyond his ability to make plays. He is a solid defensive player, who will be an important part of a successful season for Mizzou this year.
Pierre Jackson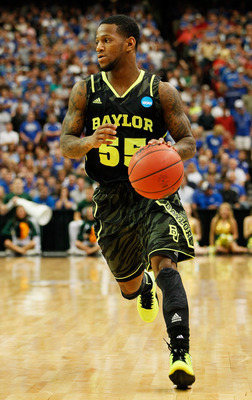 Kevin C. Cox/Getty Images
When Pierre Jackson joined the Baylor Bears they already had a tremendous roster. Jackson made the Baylor roster more complete and all-around dangerous.
Jackson's athleticism has made him one of the top point guards in the nation, proving that a lack of height is no problem. The playmaking ability of the Bears point guard allows him to consistently make a big impact every time he's on the court.
Averaging 5.9 assists and 13.8 points per game, Jackson quickly endeared himself to Bears fans everywhere. His unselfish play has allowed him to make an impact on every game he's been in. With a stellar supporting cast, Pierre Jackson has been a great addition.
Pierre Jackson has established himself as a big-time player in a small(er) body.
Keep Reading