How Would a 4-Team Playoff Among Alabama, Oregon, K-State, Notre Dame Play Out?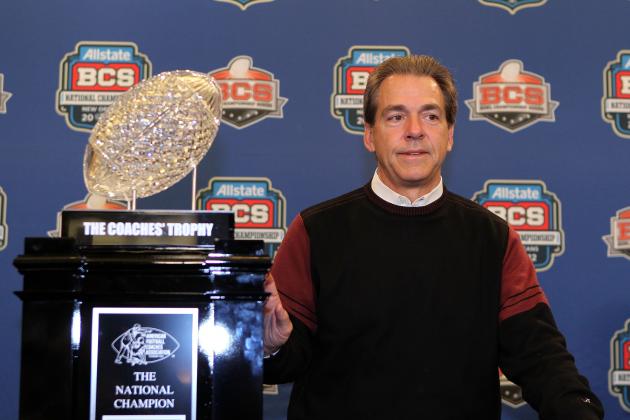 Andy Lyons/Getty Images

This year has seen one of the tightest races to the top of the BCS standings. There isn't a question who the No. 1 team is—it's Alabama. However, after the Crimson Tide there is a logjam of teams filling the No. 2 through No. 4 spots in the BCS standings.
If this were 2014, we'd have a four-team playoff to determine the BCS champion. And in that playoff format we'd see the No. 1 team play No. 4 while No. 2 would play No. 3. Those four seeds would be determined by the final BCS standings.
However, this year, if things stay the same, we'll be stuck with two teams on the outside looking in.
So with that being said, let's play a little what if and see what a playoff between these four teams would look like this year.
Begin Slideshow

»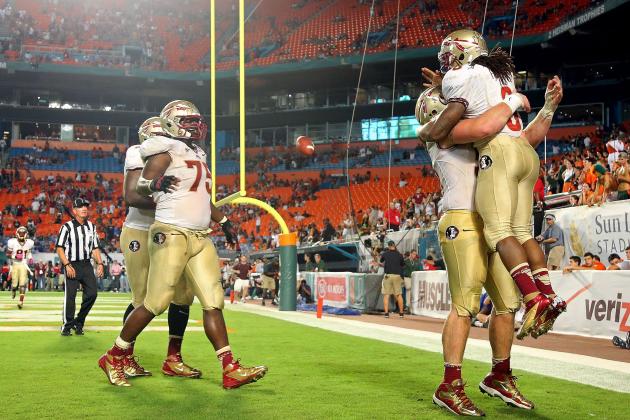 Mike Ehrmann/Getty Images

Because there can only be four teams in the playoff, there will still be teams with great records on the outside looking in.
If there were a playoff this year, that team on the outside looking in would be the Florida State Seminoles.
FSU dropped a game earlier in its season to North Carolina State, which crippled its national-title hopes. With other current one-loss teams like LSU, Georgia, Florida and Oregon State more than likely finishing the 2012 season with two losses, FSU would likely be the lone team with only one loss.
However, with four teams finishing a perfect 12- or 13-0, depending on conference-championship games, the Seminoles would be stuck playing in the Orange Bowl against the Big East champion.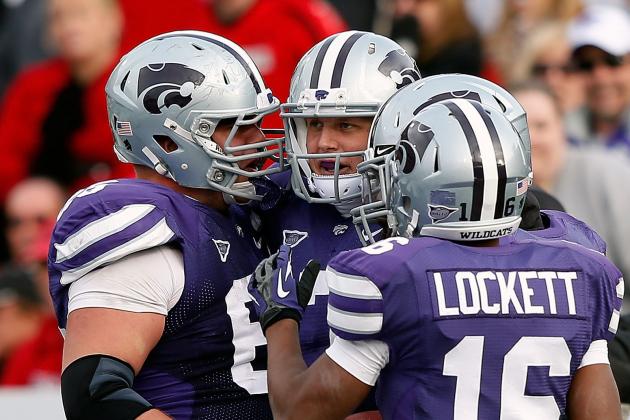 Jamie Squire/Getty Images

Before we get into the playoff games, let me take a second to explain how each team got its seeding.
Here is how I foresee the final BCS standings playing out:
No. 4 13-0 Oregon
No. 3 12-0 Notre Dame
No. 2 12-0 Kansas State
No. 1 13-0 Alabama
Because of Oregon's weaker schedule, it should finish as the No. 4 team in the final BCS standings. It is stuck with a combination of USC, Stanford and Oregon State all losing multiple games, which end up hurting their rankings in polls that aren't the Associated Press and USA Today.
Notre Dame and Kansas State will have identical records, but because of K-State winning the Big 12 conference I could see the computers giving it a higher ranking.
And finally, Alabama will stay at No. 1 because it will have done nothing leading up to this game to knock it off of the top spot.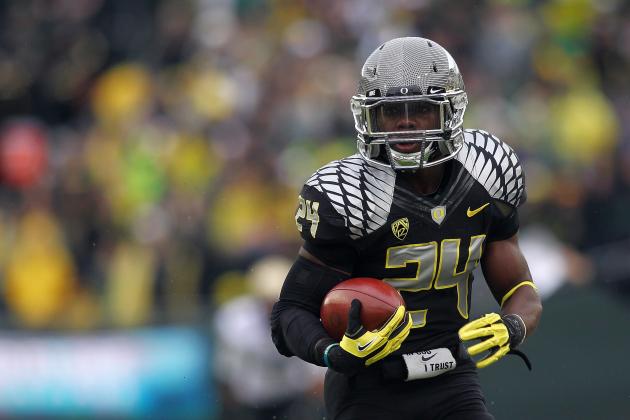 Jonathan Ferrey/Getty Images

The first playoff game would feature two teams that are built very much alike.
For starters, you have two teams that are very fast on both offense and defense. Both teams have a defense that swarms to the ball as soon as its opponents touch it. And both teams have a rushing game that can either punish defenders or leave them in a cloud of dust.
However, where the teams differ is at quarterback.
Alabama has the steady hand of junior AJ McCarron, while Oregon has the young freshman Marcus Mariota.
Because of the big games that McCarron has been involved in—and won—plus the fact that through eight games he has yet to throw an interception to 18 touchdowns, I would give the advantage to the Crimson Tide to move on.
Predicted Score: Alabama 31, Oregon 28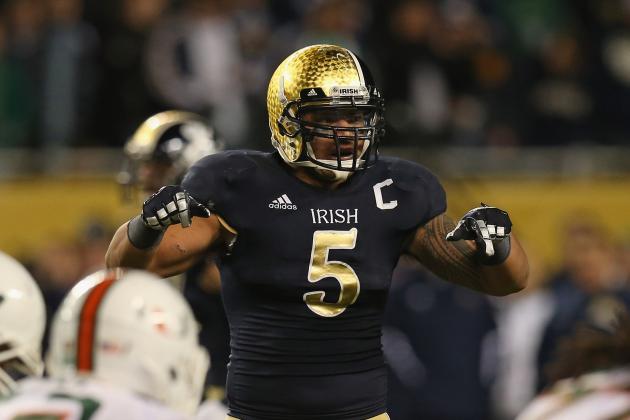 Jonathan Daniel/Getty Images

Just like Alabama vs. Oregon, these teams are very much alike. And just like the previous playoff game, this game would be decided by the quarterback play.
Kansas State is led by Heisman trophy favorite Collin Klein, while Notre Dame has a sophomore, Everett Golson, who has led it to an 8-0 start. Notre Dame is built behind one of the best defenses in the country; however, because of Klein's ability to throw as well as he runs, I'd have to give the Wildcats the advantage.
Just like Oregon-Alabama, this game would be very close from start to finish.
Predicted Score: Kansas State 17, Notre Dame 13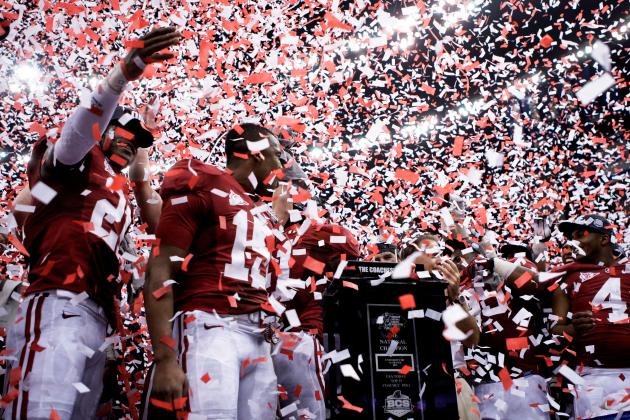 Andy Lyons/Getty Images

It's funny how this works out that in the end the No. 1 and 2 teams would end up playing each other for the BCS championship.
This would be a game where each team cancels the other's skilled position on offense. However, on defense, Alabama has the bigger advantage, which would lead it to being the first team to repeat as BCS champions since the inception of the BCS in 1998.
Klein has had a great season of beating up bad defenses in the Big 12. However, up until this national-title game he would have yet to face a defense as fast as the Crimson Tide.
Alabama's defense would be able to take away Klein's option during the run while still being able to take away his passing option. By taking away Klein, it would eliminate any chance the Wildcats would have at scoring.
McCarron and the Crimson Tide offense wouldn't torch a good K-State defense, but they wouldn't struggle either.
Predicted Score: Alabama 24, Kansas State 7