Jon Jones vs. Chael Sonnen: If That Works, Why Not These Fights?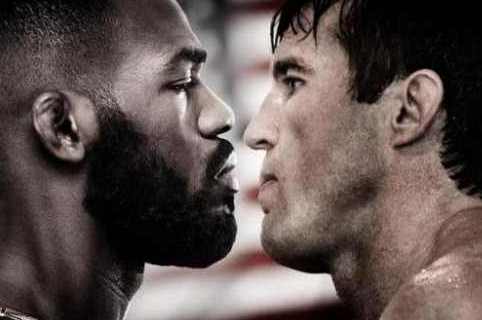 via newyorksportsworld.com
So, we have it laid before us: Chael Sonnen will coach opposite Jon Jones on the next season of TUF, then will fight the champ for the title, because according to Dana White ,"it makes sense."
Granted, White has guided the ship very far through some very turbulent waters and has done so by going with his gut. But no one is flawless, and this decision by White was clearly done with an eye to saving The Ultimate Fighter franchise rather than seeing due process served in the light heavyweight division.
No amount of fan uproar will change any of this: White believes he is right and anyone who disagrees with him is wrong or a moron, as he so eloquently put it when he addressed the issue of booing fans at the title fight between Demetrious Johnson and Joseph Benavidez.
This is White's ship, and we're just along for the ride, so we should shut up and enjoy the view, or so it might seem. However, there is an interesting hangnail in all of this: If White is so pleased with his decision to have Sonnen leapfrog everyone in the light heavyweight division for a shot at the champ, then perhaps there will be other fights in the future that can benefit from the same philosophy of dollars and cents making enough sense to throw divisional ramifications to the wind.
There are some good fights out there that could be made using the same, or close to the same, argument that saw Sonnen win the light heavyweight lottery because he bought a ticket by saying "I will" instead of "I can't" or "I won't."
Granted, none of the fights in this list have much divisional significance; they don't follow any true form of due process (well, most of them don't). They are just really good fights that could fit into the same mold as Jones vs. Sonnen.
So, if Jones vs. Sonnen "makes sense," then why not these fights?
Begin Slideshow

»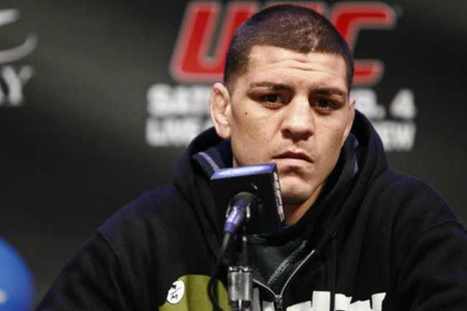 mmahustle.com
Angles of attraction/sales: Trash talk and an almost surefire slugfest.
Chances the fans would watch: Hell to the yes, brothers and sisters.
Chances it would work as a season of TUF: Very high, just like Nick.
Divisional ramifications: Not a single one, baby…unless Diaz wins. Then Dana White's world (the UFC) comes apart as his No. 1 pound-for-pound god suffers defeat, and the legacy and sanctity of the longest title reign in UFC history goes up in a cloud of bong smoke. Otherwise, the top ten is utterly ignored and devoid of due process toward the title, just like with Sonnen vs. Jones.
Still, if we're talking about making fights for the sake they could be crowd pleasing, then this should be damn near the top of any list.
For as long as it lasted, this fight would have everyone on the edge of their seats, and for good reason: Silva could end it at any time, and Diaz throws enough punches that some of them are bound to get through if Silva stands in front of him long enough.
It's an intriguing match of styles, really: Silva is mainly a one-strike fighter who's an expert at picking shots and ending the night quickly. He can string together combinations if he wants, but he seems to apt for the "one shot, one kill" philosophy of fighting.
Diaz is a different kind of animal who goes forward, stringing together punches in bunches, and the longer the fight goes on, the more accurate he becomes.
Odds are Silva would end the night before the judges could render a decision, but while it lasted, it would be great.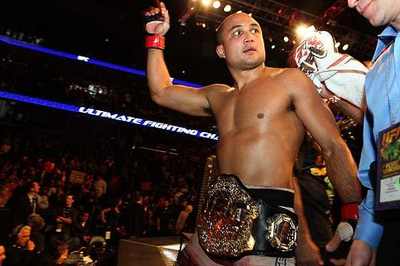 mmaconvert.com
Angles of attraction/sales: The best of yesterday vs. the best of today and Penn's rivalry with certain Brazilian jiu-jitsu luminaries. And the bad intentions that come when two men are so good that they cannot accept any other man being seen as their rival.
Chances the fans would watch: Only if they wanted to see a war (and they do).
Chances it would work as a season of TUF: A coin toss, really.
Divisional ramifications: Aldo's belt and Penn's Legacy. But mainly Aldo's belt, as there is really no one in the division that is honestly considered a true threat to the champ.
Although Penn will soon be fighting again at welterweight, he is at his very best at lightweight and could realistically make the cut to featherweight to challenge Aldo for the belt. It would take a lot of work and dedication from Penn, but if he finds the fire and can hold onto it for any period of time, it could indeed happen, as he could then become the only fighter in history to hold title belts in three weight divisions.
Of course, standing in the way of Penn is Aldo, a young wrecking machine that is so fast, you hesitate to blink during one of his fights. Speed, timing and clean technique give Aldo a glimmer of near perfection. When he is on and focused, it is hard to imagine anyone being able to contend with him for very long.
This is the kind of fight that really could set the night on fire. Aldo is great in several areas and has youth on his side. Penn is also great in many areas and has a great deal of experience dealing with larger fighters who are nearly as fast as Aldo.
Could Aldo handle the power and accuracy of Penn? Could Penn find an effective way to counter the youth and speed advantage of Aldo?
On paper, this favors Aldo mainly due to youth, but it is much closer than it looks. Penn would be the stronger man in the cage, and if the fight went to the ground, Aldo would find his reign as champion in serious jeopardy.
This is one of those rare fights that could last the distance and maintain the same fire through all rounds, and that is something the sport sorely needs right now.
And again, Penn is a legend who has won titles in two divisions, which is two more than Sonnen, so this makes just as much sense, should Penn be open to the discussion of going south.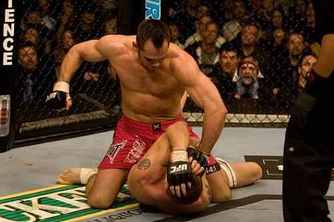 knucklepit.com
Angles of attraction/sales: None, really, since it's been done twice before.
Chances the fans would watch: If it were on free TV or in Brazil.
Chances it would work as a season of TUF: Pretty high, as both have known names, and fans would be rabid to see Silva actually coach a season of TUF.
Divisional ramifications: Silva's belt and status as a demigod in Dana White's eyes. The top ten wouldn't see any natural growth or restructuring as Franklin is just outside of those ranks.
Speaking of fighters who "step up" for the company, very few can hold a candle to Rich Franklin.
He's gone to bat for the company on many an occasion, especially last minute, and never complained a bit. If anyone deserves to have their hard work and dedication to toeing the company line, it's Franklin.
He's been saying he wants to make one last run at the title, so if Sonnen is deserving then so is Franklin, and far more so. He's actually won a title in the UFC and defended the belt twice.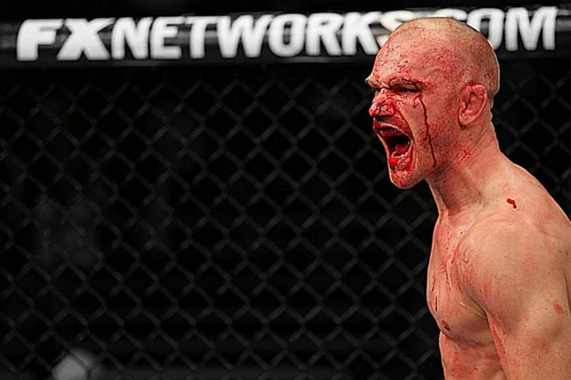 mmathinktank.com
Angles of attraction/sales: One brutal scrap, with a No. 1 spot for a title shot on the line.
Chances the fans would watch: One phrase: Arturo Gatti-esque brawl. Yeah, they'd watch, and so would you.
Chances it would work as a season of TUF: Pretty high; this is Nick Diaz we're talking about, homie.
Divisional ramifications: Higher than most, which is odd for this list.
What do you get when you pair two men against each other who can end a fight quickly and never quit?
You get the kind of brawl people won't boo and would pay money all over again to see as a rematch. This is the kind of fight that White wouldn't even have to show up to; he could just skip all the "Do you want to be a fighter?" pep talks and sit back and enjoy the violence.
The only real reason why this fight might be "suspect" is because Kampmann can argue honestly and fairly for the next shot at the belt once the dust settles between Condit and GSP.
Taking a fight with Diaz could be seen as a step backwards, since the Stockton brawler is just 1-1 in his recent stint as a UFC welterweight.
Still, Diaz can talk smack and draw just as much attention to a fight as Sonnen, so why not?
espn.go.com
Angles of attraction/sales: Olympic gold medalist vs. UFC champ who dreams of Olympic gold. Oh, and USA vs. Canada.
Chances the fans would watch: Russian roulette with three rounds in the chamber.
Chances it would work as a season of TUF: High, if for no other reason than to hear Askren insult Dana White and to watch GSP blush in reaction to Askren insulting Dana White.
Divisional ramifications: GSP's belt. Or none, really, but it worked for Ronda Rousey, that's for sure.
Granted, right now Ben Askren is on the outer borders of the top ten, so to leapfrog over everyone in another division and land in a title fight with GSP would be pretty shocking. Or it would have been until Sonnen did it. Now...it's a curiosity.
On the flip side, Askren is a decorated Olympian, and he's undefeated and could quite possibly outwrestle GSP. If anything, Askren could employ the same basic game plan as Sonnen, and Askren has proven that he knows how to win championship gold when all eyes are locked on him.
And you never know; upsets happen from longer odds: Leon Spinks, in only his eighth professional fight, defeated the great Muhammad Ali to take the heavyweight crown.
Underdog stories with patriotic storylines still sell in America, right?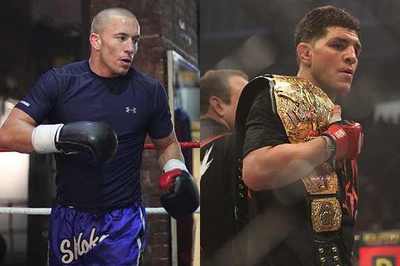 fightinginsider.com
Angles of attraction/sales: Respectful champion vs. disrespectful thug...bad intentions for all five rounds. Insane trash talk, righteous anger and anything else that would sound cool if Samuel L. Jackson was giving it air.
Chances the fans would watch: 99.9 percent
Chances it would work as a season of TUF: 99.9 percent
Divisional ramifications: GSP's belt and the notion that the UFC welterweights have always been better than all the rest. And the off chance that other welterweights will begin stepping out of a cloud of reefer smoke on their way to the cage, should Diaz pull off the upset and start a herbal trend.
Oh, were it not for pesky press conferences and media obligations, we would have probably already seen this bout.
In all actuality, this makes far more sense than Jones vs. Sonnen: Diaz has fought in the division many a time and is a proven draw. Paired against GSP on a season of TUF, the show's ratings would skyrocket, and the following pay-per-view event would get a serious charge that could easily push it past one million buys.
Once again, odds are that GSP would constantly take down Diaz and grind out an easy decision, but if trash talk can get Sonnen a title shot in a division he hasn't fought in for more than a few years, Diaz should get mandatory title shots from 170 up to 205 on simple principal.
If gab is golden, then Diaz is Midas and should be treated accordingly. Give that man some title shots!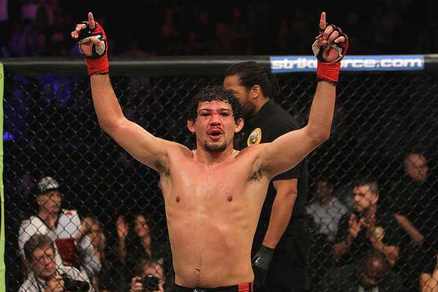 mmafrenzy.com
Angles of attraction/sales: The possibility of a Fight of the Year.
Chances the fans would watch: Above average to high.
Chances it would work as a season of TUF: Higher and higher as the show marches on.
Divisional ramifications: Henderson's belt vs. Melendez's belt; so, basically, far more than Jones vs. Sonnen.
This fight isn't really all that problematic when it comes to divisional standings. Both men are champions, so a bout between them almost seems natural, especially given each man's track record.
It would be an exciting fight between two dynamic fighters who love to leave it all in the cage, and it's hard to fathom why it couldn't be made. Some might say Melendez isn't enough of a known name to validate an immediate shot at the title, and odds are White wouldn't risk seeing the UFC strap look inferior, should Melendez win.
Still, as both companies are under the Zuffa banner, it seems only a matter of time before Melendez, and many others currently fighting for Strikeforce, find their way to the big show.
The only other factor is that the lightweight division is stacked. Some could claim that Melendez needs to prove himself in the UFC and show he won't fall prey to the octagon jitters, but that is really nitpicking.
This is one fight that could honestly be made without many, if any, arguments in the division.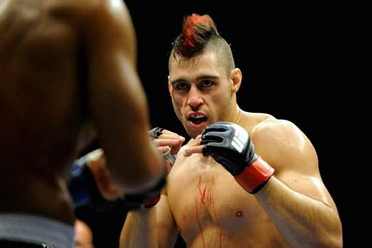 ufcfightblogger.com
Angles of attraction/sales: USA vs. England and Hunters vs. PETA
Chances the fans would watch: Everyone loves to watch desperate people, and with Hardy but a loss away from a pink slip, he'd be plenty desperate.
Chances it would work as a season of TUF: Hilariously low, which is why it could be huge. Or perhaps a better answer is "TUF: Team Nelson vs. Team Carwin."
Divisional ramifications: None, but this is for the sake of furry creatures big and small.
Well, maybe Hardy isn't that close to a pink slip, but a loss to Hughes—who would seemingly need to come out of retirement for this fight—would do a lot of damage to the Brits' "dangerous" image. So much so that he just might not be "dangerous" enough for the UFC.
Sometimes great fights come out of left field, a product of a kind of behind-the-scenes friction that builds while no one is looking. A rivalry between Hughes and Hardy could play on many interesting angles and push buttons in people not normally associated with TUF or the sport in general.
Hardy would be possessed of a serious need to beat Hughes in everything they did, and given his knack for smack talk, it is a fair bet he could get under Hughes' skin. They could build some serious fireworks that would continue to go off in the media all the way up to the night of the fight.
Or, it could be incredibly dull and devoid of any real drama that anyone cared about, culminating in a quick knockout by Hardy or a sound pummeling, ground-and-pound style, by Hughes.
Still, Hardy is building a win streak, and his inclusion in a fight like this (and on the show) would generate a good deal of interest, at least in England. There are more than a few ways this could be spun into favorable territory for Zuffa, and while it might not make all that much sense, it wouldn't do any damage to the division and the Top Ten.
And if all else fails, they could just have Hughes take Hardy on a hunting trip, then sit back and watch it all come apart.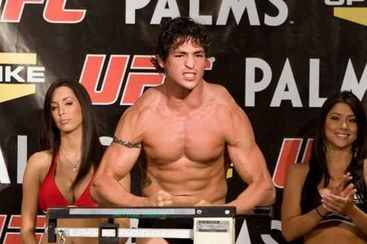 mmafrenzy.com
Angles of attraction/sales: Sanchez vs. Diaz rivalry and Hispanic-on-Hispanic violence (think 6 degrees of Erik Morales vs. Marco Antonio Barrera).
Chances the fans would watch: Almost as great as a Diego Sanchez "Yes!" cartwheel.
Chances it would work as a season of TUF: About as great as Justin Bieber fans crashing Dana White's Twitter account.
Divisional ramifications: Division?! This isn't about math, homie: it's about pain and pride and Stockton!
You have to give the Diaz brothers one thing if nothing else: they have the kind of attitude that sells tickets and pay-per-view buys, and they back up their bad attitudes in the cage.
The first time Diego Sanchez met one of them, he won a tight victory over elder brother Nick during the finale of the second season of TUF. It was full of bad blood, almost all of it coming from Diaz, and even after the decision was called out, you could tell it hadn't changed a thing: Diaz doesn't like Sanchez.
Now, Sanchez seems intent on fighting in the lightweight division, where the younger Diaz, Nate, is poised within striking distance of a title shot. Why not have a true bad blood season of TUF, giving Sanchez a chance to coach the show he helped make so successful, while giving Nate a chance to avenge his big brother's loss?
Yes, it's convoluted, but you know a season of TUF with these two fighters would have more animosity and fury than any other, and they could ride that into the pay-per-view fight. Yeah, it would be a step backwards for Nate, but for the sake of revenge, he would probably jump at the chance.
One thing is for sure, once you toss aside the divisional headaches and problems it could cause, you'd end up with one hell of a compelling season of TUF, which is what Jones vs. Sonnen is really all about.
The fight would probably be fantastic as well.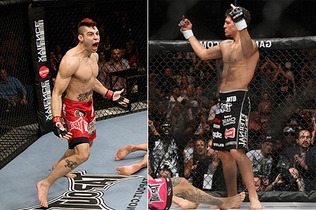 via budo-zone.com
Angles of attraction/sales: Stockton hates England, English outlaws do it better.
Chances the fans would watch: Does Nick Diaz love flying the bird?
Chances it would work as a season of TUF: Pretty much 100 percent if they could keep both men from fighting each other during filming.
Divisional ramifications: Sketchy at best.
This would be an epic clash of styles, especially in the trash talk department. It wouldn't take much prodding at all to get these two sluggers to begin needling each other, and from there it would just grow all on its own.
A season of TUF with these men as opposing coaches would either be epic and a sure blockbuster, or it could end up as "TUF: Banned! The Show the Censors Couldn't Let You See!" For sure it would be a gamble, but it could not do any worse than Nelson vs. Carwin and could end up being the biggest season ever—if they didn't kill each other during filming.
As for the fight itself, if Hardy showed up to war, it could be a masterpiece of bloodshed that would have both America and England locked to their television sets.
Once again, this "makes sense" in the book beside the cash register and, as proven by Jones vs. Sonnen, that is often times the only book to be found in the corporate offices of Zuffa. When thinking about Hardy vs. Diaz, that doesn't seem like such a bad thing after all.