Ranking the 5 Most Underappreciated Teams in the 2012 College Football Season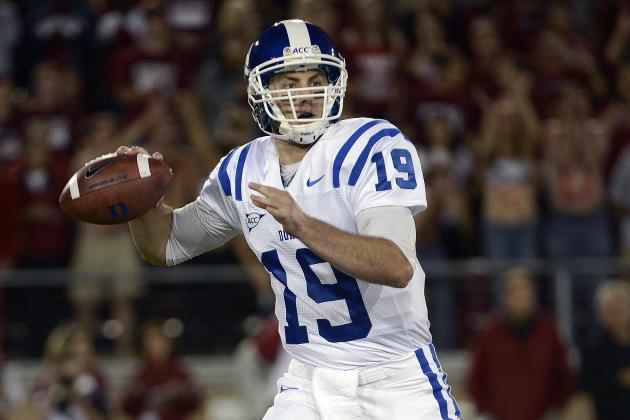 Thearon W. Henderson/Getty Images

Every year in college football, there are a number of teams that get lost in the shuffle. With so much attention given to the best conferences and top few teams in the national championship race, there are always a few underappreciated teams that slide below the radar.
But just because they don't get that much media attention doesn't mean they aren't worthy of some recognition and praise. These teams have exceeded expectations, turned in valiant efforts, but haven't gotten the appropriate accolades from the media or general public for one reason or another.
Here's a list of the five most underappreciated teams in college football this season.
Begin Slideshow

»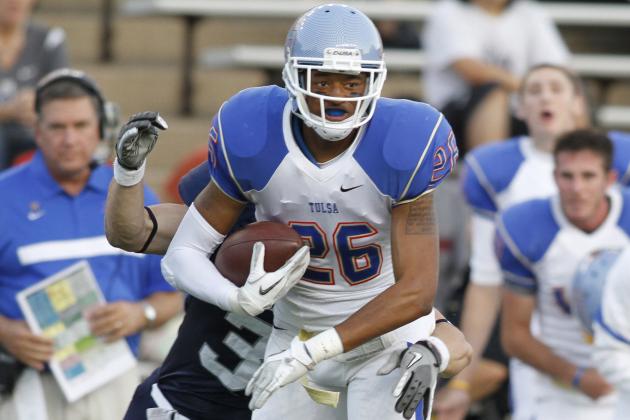 Brett Davis-US PRESSWIRE

There isn't much love going around for Conference USA, but Tulsa deserves some recognition for their 7-1 record. After losing to Iowa State in their first game, Tulsa has gone on to win seven consecutive games, which is an accomplishment regardless of which conference they play in.
Their rushing attack is lethal, averaging almost 250 yards per game, good for ninth in the country. They also average 39.5 points per game, which is 16th in the country.
The least points they've scored in a game is 23, and they've put up 45 twice, 49, and 66. Conference USA is having a down year, so there isn't much of a spotlight on them, but Tulsa has a big opportunity coming up.
Next Saturday they take on Arkansas, and if they can take down Tyler Wilson and the Razorbacks, they'll get some Top 25 votes. They also have upcoming games against Houston, UCF and SMU, so we'll really get to see what Tulsa is made out of down the stretch.
Jamie Sabau/Getty Images

Ohio State can't go to a bowl this year, so they haven't gotten any of the hype that is normally bestowed on undefeated Big Ten teams this late in the season.
Urban Meyer has his squad playing sound football and running the ball as well as any team in the country. The Buckeyes are 10th in the nation in rushing yards per game and 21st in scoring.
Quarterback Braxton Miller is putting together a solid Heisman-caliber season, with 12 touchdowns through the air to go along with another 12 on the ground. With Geno Smith and Matt Barkley faltering, it looks like the Heisman race will come down to Miller, Collin Klein and Manti Te'o.
The Buckeyes have a number of quality wins, including a 63-38 slaughtering of then-21st ranked Nebraska, along with wins over Cal, Michigan State, Penn State and an OT victory over Purdue.
If they were eligible for a bowl, there's no question that they would be in the BCS championship discussion. But they aren't eligible, so they'll have to live with being under the radar this year.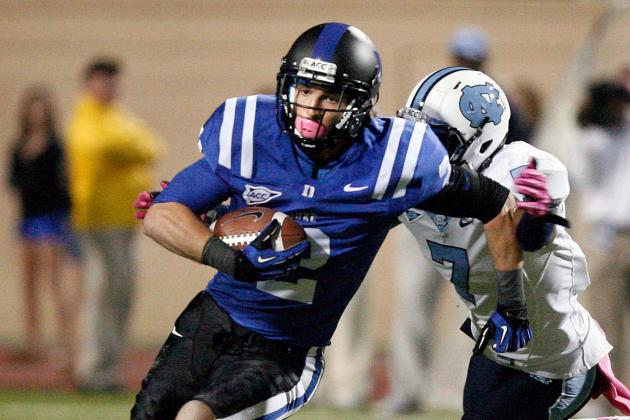 Mark Dolejs-US PRESSWIRE

When people think of Duke athletics, they think about Coach K and the Cameron Crazies, not Conner Vernon and the football team.
But this year, the Duke football team has put together a season to remember. They were the first ACC team to be bowl eligible, and are currently in first place in the ACC Coastal Division.
In fact, Duke has only been to two bowl games since their appearance in the 1961 Cotton Bowl Classic, so this season is truly a big deal for the program.
Their three losses have come to Stanford, Virginia Tech and Florida State, so it's not like they've dropped any clunkers either. They collapsed and blew a big lead against VT, and got understandably overpowered by Stanford and FSU, but they should be proud of their accomplishments.
Vernon, a receiver, broke the ACC career receptions record this season, and has seen his draft stock rise each week. For the first time in awhile, there's been some excitement in Durham about their football team, and Vernon is a big reason why.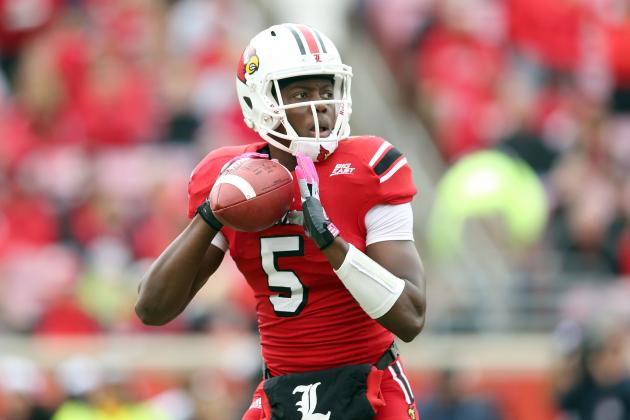 Andy Lyons/Getty Images

The Big East isn't as bad as everyone thinks. Going into last weekend, they had three unbeaten teams who were all ranked in the top 25, but Cincinnati fell to Toledo and dropped out of the top 25.
After the dust settled yesterday, Louisville emerged as the lone unbeaten after defeating Cincinnati and Rutgers getting shocked by Kent State.
Louisville hasn't played a ranked team, which discredits them in many people's opinions, but the fact that they're undefeated while playing in a major conference is impressive nonetheless.
They have wins over an SEC team (Kentucky, the worst SEC team by far, but still), and other quality opponents like North Carolina and Pitt. They have shown resiliency in recent weeks, with a 27-25 win over South Florida and an OT victory over Cincinnati this past Saturday.
Say what you will about Louisville and the Big East, but an 8-0 record is nothing to sneeze at and they haven't gotten much attention for it. They should be ranked in the top 15 this week.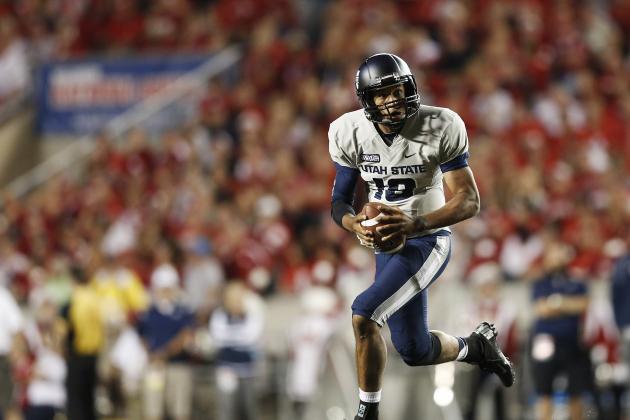 Tom Lynn/Getty Images

While Louisiana Tech gets most of the attention out of the WAC, Utah State currently sits at 7-2 and should get some BCS Top 25 votes this week. The Aggies have one of the nation's best defenses, and are even better than their record suggests.
Their two losses came to good Wisconsin and Brigham Young teams, by two and three points, respectively. They were also both away games. Utah State went to Wisconsin and battled in a 16-14 defeat, and had an absolute defensive showdown at BYU, losing 6-3.
The Aggies have the sixth best defense in the nation in terms of points per game allowed. They have held their opponents to just one score in three of their nine games, but their offense isn't too shabby either.
They have scored over 40 points in their last three games, and average 270 pass yards per game. I'm very much looking forward to their showdown with Louisiana Tech in a couple of weeks.
I fully expect the Aggies to put a major conference team on upset alert if they get to face one in a bowl game.