WWE Hell in a Cell 2012: Everything You Need to Know for Tonight's Event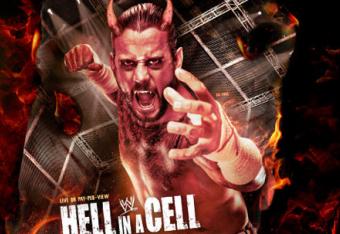 Photo courtesy of wwe.com

Sunday night from Atlanta, WWE presents Hell in a Cell, the annual chance for the demonic cell to lock superstars inside of one of wrestling's most feared match types. Whether the match is inside the cage or not, every participant on the event's card will experience a night that they won't soon forget and that may even change their careers forever.
Two newly formed tag teams will compete to see who is the best in the division. A heated rivalry will add another chapter as a man obsessed with a Viper promises to chop off the head of one of WWE's most popular superstars. The newest champion in WWE tries to fend off the former champion, who wants to restart his reign of awesome. A trio of Divas collide as the current champion with uncertain intentions takes on the former champion and a young Diva who was cut down just shy of her greatest chance at the title.
Two world championships are on the line as well. A dominant World Heavyweight Champion must try to survive against a giant that packs a powerful punch, while a man with a shot at the title whenever he wants looms in the background. In the main event of the night, a champion who has reigned supreme over WWE for almost an entire year faces an undefeated juggernaut inside Hell in a Cell. Can CM Punk continue his reign as WWE Champion or will Ryback become an undefeated world champion?
There's a lot of information out there surrounding WWE Hell in a Cell. Consider this to be your cheat sheet. All of the stories surrounding each of these matches will be previewed, along with predictions and other Bleacher Report stories to continue the preview for Hell in a Cell. This article will automatically update with new previews of matches.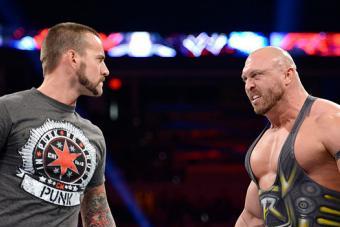 One of them must fall in the main event tonight. CM Punk's reign as WWE Champion stands at 343 days. Punk's reign is already among the top of all time with the WWE Championship. In November, Punk can jump past three more reigns and move up from the tenth-longest reign Punk currently has. In order to even get involved in those reigns, Punk first needs to make their way through Ryback, who is yet to be defeated or even see much of an effort put up against him.
Ryback has seen one challenger after another come after him, but nobody has really put much of a scare into the insatiable hunger that Ryback has had. Ryback didn't really earn this title shot, which makes it all the more unusual. Ryback never won a number one contender's match, but rather was literally given it by an injured John Cena. Cena likely waits for the winner who comes out of Hell in a Cell with the title. Ryback has gotten to attack Punk, but little has been done otherwise to build this match up aside from promos that Punk and others have made about the situation.
Punk still yearns for respect and forcing him into a match with an undefeated stud who didn't physically earn the shot falls into disrespect. Punk may not have done any physical harm to Ryback yet, but he will have to tonight. Inside Hell in a Cell, one of these men wins that type of match for the first time. Something is up Punk's sleeve if I have anything to say about it. In fact, I do have something to say about it.
Prediction: CM Punk
This article is
What is the duplicate article?
Why is this article offensive?
Where is this article plagiarized from?
Why is this article poorly edited?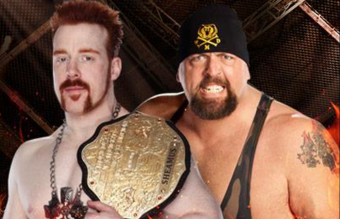 The World Heavyweight Championship is on the line in a match that is not inside Hell in a Cell to anyone's knowledge. Instead, it may be just as damaging as Sheamus and Big Show put their damaging finishers up against one another. It will likely be either the Brogue Kick or the WMD that will win this match at Hell in a Cell. Sheamus has been champion since WrestleMania, while Big Show is getting his best chance at a world championship reign all year long. This is actually the first one-on-one world title match for Big Show this year on pay-per-view.
Big Show has been built up as the giant he always seemed he should have been. Big Show has really come a long way from his iron clad contract being signed by John Laurinaitis. It is finally Big Show being uncaring of other people's emotions and refusing to be embarrassed. Big Show keeps reminding us that his last reign nearly a year ago saw an end come nearly a minute later. The reason for this was being incapacitated and having a Money in the Bank briefcase cashed in on him. Now, fast forward to today, where Big Show can try to take down Sheamus, become champion and possibly be taken out before a Money in the Bank opportunity presents itself again.
Dolph Ziggler has made it known he wishes to leave Hell in a Cell as the World Heavyweight Champion. It's rare to hear such a comment from Mr. Money in the Bank, who usually takes a champion by surprise. If he does cash in, Ziggler could potentially be the second man this year to fail cashing in successfully. I think that Sheamus finds a way to somehow retain over Big Show, possibly by finding a way to hit the Brogue Kick. In frustration, a WMD to Sheamus happens and Ziggler sweeps in for the title win.
Prediction: Sheamus, followed by Dolph Ziggler cashing in Money in the Bank [New World Heavyweight Champion]
This article is
What is the duplicate article?
Why is this article offensive?
Where is this article plagiarized from?
Why is this article poorly edited?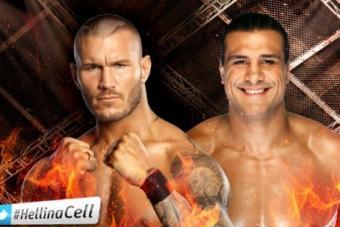 Alberto Del Rio has really seen Randy Orton as a thorn in his side for quite a while now. Del Rio had to deal with Orton in a Fatal 4-Way setting and may have missed out on being World Heavyweight Champion because of it. Del Rio also suffered a concussion prior to another shot at the title, which derailed the destiny Del Rio likes to talk about. When Del Rio tried to earn that number one contender spot back, Orton was in his way and Del Rio would defeat The Viper for it. As Del Rio was unsuccessful yet again at SummerSlam, Del Rio went back to his routine of beating up Orton.
Del Rio has attacked Orton on multiple occasions to ignite this rivalry. It has gotten to the point where Del Rio defeats other men and acts like he is attacking Orton, screaming out Randy's name. When the two actually do meet at Hell in a Cell, it will be about more than just a heated rivalry. As the World Heavyweight Championship picture continues to change and morph, could this be a way to make a new number one contender?
It may not feel like it, but Del Rio has gotten all of the opportunities and momentum between these two. It may be beneficial for Orton to get a win in this match. Orton is a top player in WWE and it sure hasn't felt like it. Even with both of these men having backstage issues, it's Orton's turn to remind people how dangerous he really is.
Prediction: Randy Orton
This article is
What is the duplicate article?
Why is this article offensive?
Where is this article plagiarized from?
Why is this article poorly edited?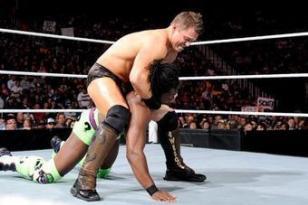 The Intercontinental Championship has traditionally been known as a title that vaults undercard talent closer to the main event scene. Many times, Intercontinental Champions have competed for world championships and even won them. As the current champion, that tradition falls upon Kofi Kingston, who is yet to have gotten an honest push at a world championship. The man he took the title from is The Miz, who has main evented WrestleMania and is a former WWE Champion in his own right.
The Intercontinental Championship has lost some of its prestige, but the road back has been an interesting one. A new look and new contenders has really made these title matches interesting to see. The Miz defended against three contenders at Night of Champions in a fantastic defense. Following that, Kingston seemed to get a title shot out of the blue and faced one another just days before their match on WWE Main Event. Kingston kicked The Miz right into a concussion, but The Awesome One was cleared for their title match later in the week. It all felt like a blur still for The Miz as he quickly would lose his title to Kingston.
Kingston has been Intercontinental Champion before, but hasn't been taken to that next step because of it. He did once feud with Randy Orton, which vaulted his stock before the feud was quickly abandoned. It seems that Kingston is finally getting another chance and is using the ex-world champion to do so. Kingston retains, The Miz continues to be a company guy and Kofi goes further down the road to the main event picture.
Prediction: Kofi Kingston
This article is
What is the duplicate article?
Why is this article offensive?
Where is this article plagiarized from?
Why is this article poorly edited?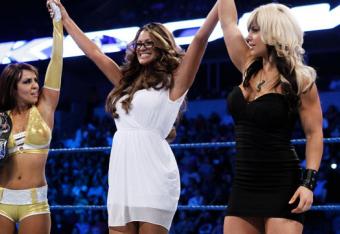 Eve Torres has two very angry women trying to take her Divas Championship away from her. The past few months have been one of the more thought out storylines in recent history for the drowning Divas division. Kaitlyn surprisingly won a battle royal to earn a title shot against Layla, who was Divas Champion at the time. The match was supposed to happen at Night of Champions, but Kaitlyn was seen backstage with an injury, apparently taken out by another woman with blonde hair. In her place, Eve was given the title match, defeating Layla and becoming champion.
The weeks that have followed have all built this idea that it was Eve that attacked Kaitlyn, including a blonde wig being discovered in the possession of Torres. It all seems too easy to peg this on Eve, so there seems to be more to that story. As far as this title match, now the former champion and the former number one contender both get a chance at the champion. Eve seems to be at a disadvantage, but Kaitlyn and Layla will eventually need to compete against one another. When that happens, Eve will take advantage and retain her title. While her days may be numbered, the entire point of this storyline that has been given time needs to have a payoff while Eve is still champion.
Prediction: Eve Torres
This article is
What is the duplicate article?
Why is this article offensive?
Where is this article plagiarized from?
Why is this article poorly edited?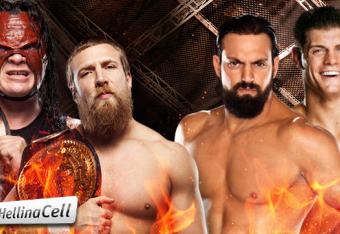 What would be a good candidate for an opening contest includes the WWE Tag Team Championships being on the line. The current champions, the dysfunctional Team Hell No of Daniel Bryan and Kane, take on the dignified duo of Cody Rhodes and Damien Sandow, known as Team Rhodes Scholars. In just a few short weeks together, Rhodes and Sandow have shown how much the two of them are on the same page. The two men were able to get themselves through an eight-team tournament to earn this title shot, defeating Rey Mysterio and Sin Cara in the finals this past Monday.
Daniel Bryan and Kane haven't been best friends exactly since becoming champions together. Arguing about who is better has become common and has cost both men matches in recent weeks. They are still the champions, though, and are both former world champions individually. It goes against tag team logic, but Team Hell No is the latest team that is actually just two individuals instead of one solid team. It has worked before and it is working now for Bryan and Kane.
Rhodes and Sandow work well together and should be good tag team champions going forward, but there's something to this Team Hell No and their uncanny ability of winning despite not getting along. These two can hold onto the titles for a bit longer and Team Rhodes Scholars will look to be champions in the future.
Prediction: Team Hell No
This article is
What is the duplicate article?
Why is this article offensive?
Where is this article plagiarized from?
Why is this article poorly edited?