Believe it or not, college football fans, but we're already through Week 9 of the season, and the BCS championship picture is getting clearer by the day.
With huge programs like Florida and Oklahoma losing on Saturday, the national rankings will be thrown into chaos. but three schools have proved that they should be considered for a BCS championship if they can continue to remain undefeated.
All of the following teams have been playing lights-out all season and deserve the honor of playing for BCS glory. At least one will falter, but, at least for today, they remain title game candidates.
Notre Dame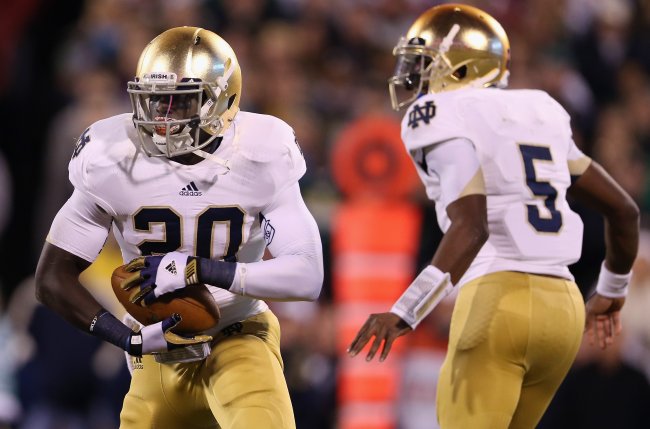 Ronald Martinez/Getty Images
While many experts picked the Oklahoma Sooners to come out against the Notre Dame Fighting Irish and destroy them, it didn't go down that way at all. In front of their opponents' own crowd, Notre Dame destroyed the Sooners 30-13.
Is the nation on board with Brain Kelly and the Fighting Irish yet?
Not only did Notre Dame beat the No. 8 Oklahoma Sooners on their own turf, but Notre Dame has beaten three other ranked teams this year (Michigan, Michigan State and Stanford) as well. And the Irish still have another chance to prove their worth when they face USC to close the season.
With the second-best statistical defense in the country, there is little doubt that Notre Dame could go undefeated and force their way into the title game. Didn't see that coming!
Kansas State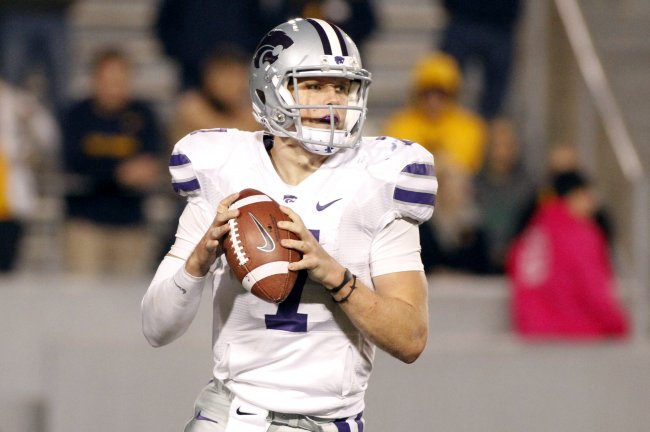 Justin K. Aller/Getty Images
Even more shocking than Notre Dame's success in 2012 has been the success of Kansas State and its stellar dual-threat quarterback, Collin Klein.
With 28 touchdowns (12 through the air, 16 on the ground), the senior QB is one of the most dangerous athletes in all of college football. He is the biggest reason Kansas State sits at 8-0 on the season and first in the Big 12.
For the fans claiming that the Wildcats haven't beaten any legitimate teams, look no further than K-State's victories over ranked schools like Oklahoma, West Virginia and Texas Tech for your proof of BCS worthiness.
Even more than Notre Dame, if Kansas State wins out, the Wildcats will cash their ticket to the title game.
Alabama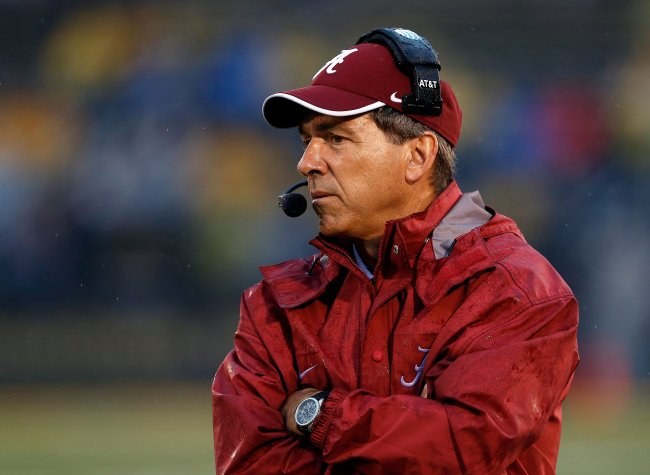 Jamie Squire/Getty Images
While there are plenty of teams fighting for a spot in the national title game, they are all just battling over one position; there is no question that the other spot is for the Alabama Crimson Tide if they remain undefeated.
Not only is the vaunted Crimson Tide defense playing just as great as ever, but the offensive unit that was a problem at times last year has started to round into shape and has become one of the team's strengths instead of a liability.
Alabama faces its toughest test of the year in Week 10 against LSU, but if the Crimson Tide can steal a win, they will guarantee their place in the BCS championship.
That's what you get when you have the best statistical defense in the country.
Check back for more on the NCAA Football as it comes, and don't miss Bleacher Report's College Football page to get your fill of college football.