Queens Park Rangers: 7 Things We Learned from Defeat at Arsenal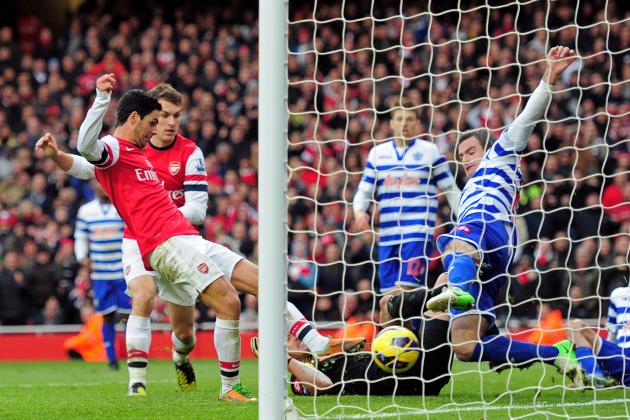 Shaun Botterill/Getty Images

A scrambled goal was all that stood between an unfortunate defeat and a hard-earned draw for Queens Park Rangers at Arsenal on Saturday. Well that, and yet another red card.
The game at the Emirates showed that QPR could indeed hold their own if they set their minds to it. But Mikel Arteta wasn't in the mood to give the Rangers—and their beleaguered manager—a deserved point, even if some have deemed the goal offside.
All credit to the Gunners as they did play well and created numerous chances, but it was the West London outfit—with a helping hand from a certain Stephane M'Bia—who were masters of their own downfall once more.
Already having learned that Mark Hughes can't win away around nine months ago, the loss wasn't too much of a surprise to most. But there were some other lessons that we can take away from the game on Saturday.
Read on to find out what they are.
Begin Slideshow

»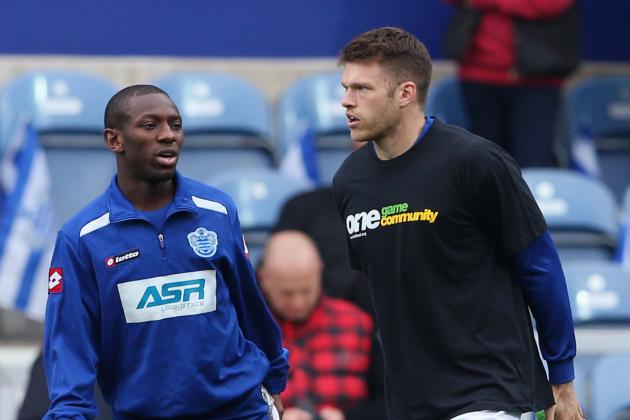 Scott Heavey/Getty Images

This is not necessarily news to those who have watched Shaun Wright-Phillips recently, but every performance the winger gives is just more ammunition for the petition to bench him permanently.
Wright-Phillips is rapid, but that is of no use if he can't run with a ball, or deliver a useful cross every now and then. His take-on rate is abysmal: He was successful just 43 percent of the time against Arsenal—and created absolutely no chances for the Rs (via FourFourTwo Stats Zone app).
Jamie Mackie however, was brought on for SWP with just over 10 minutes to go and managed to complete four of the five take-ons he attempted, including one where he could very nearly have scored an equalizer just minutes from time.
Wright-Phillips isn't good enough anymore, and whether he was ever good enough remains a debate for another day. Hughes needs to bench him and start somebody else. Anybody else.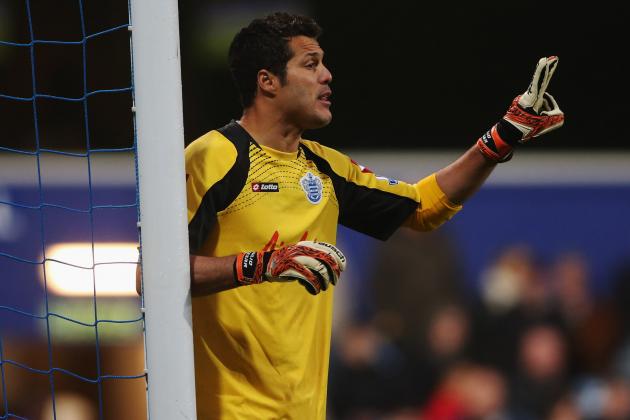 Scott Heavey/Getty Images

Julio Cesar was much of the reason why the Rangers deserved a point on Saturday.
A sublime performance where he rolled back the years to his Inter Milan glory days, he showed the Premier League why he probably shouldn't be playing for a struggling club like QPR.
However, he chose the Hoops, and has justified his large weekly wage since his arrival from the Italian giants—and none more so than in the game versus Arsenal. His seven saves (via Premier League Fantasy Football) don't do testimony to his all-around gutsy performance.
With a true goalkeeping masterclass, Cesar kept the Rangers in with a chance of taking something from the match. It's just a pity that none of the outfield players could make the most of that chance.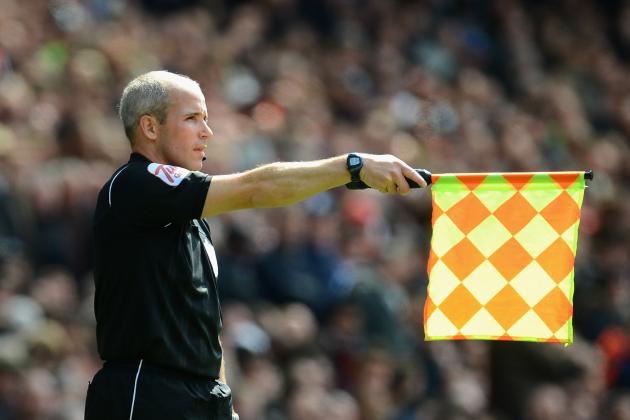 Mike Hewitt/Getty Images

If you read any ESPN match reports for QPR, the most common line you will read is "Djibril Cisse is caught offside." However, with the Frenchman not getting much playing time recently, the offside baton has been handed over to other Hoops players.
There were seven offside calls against the Rangers at Arsenal, with Bobby Zamora and Junior Hoilett the main offenders on Saturday.
All the hard work that the midfield players put into threading through balls or whipping in crosses is for nothing if the front men can't stay in-line with the defenders. QPR need to work on beating offside traps and timing their runs, otherwise any chances that are created will not be capitalized on.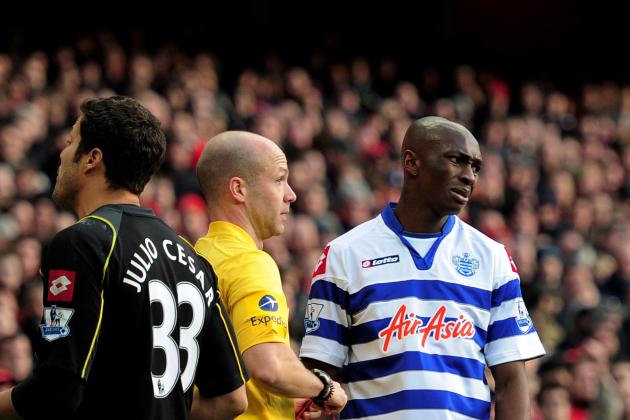 Shaun Botterill/Getty Images

The red mist descended on yet another Rangers player, and this time it was Stephane M'Bia.
That's now nine players during Mark Hughes' reign who have been sent for an early shower and have cost QPR a total of 11 points, either through the Rangers losing a lead or a draw, or not being able to pull a game back and rescue a point.
Those 11 points, nine of which were accumulated in the 2011-12 season, could have spelled relegation for the Rs. And if Hughes doesn't fix this hotheadedness quickly, finishing a game with 10 men will become a real issue again this season.
In a retaliation similar to that of David Beckham in 1998, M'Bia lashed out at Thomas Vermaelen in what can only be described as complete foolishness, a view which sportswriter Gabriele Marcotti agrees with:
Mbia is kind of a fool, no? Why kick out when the assistant has given the foul your way?

—Gabriele Marcotti (@Marcotti) October 27, 2012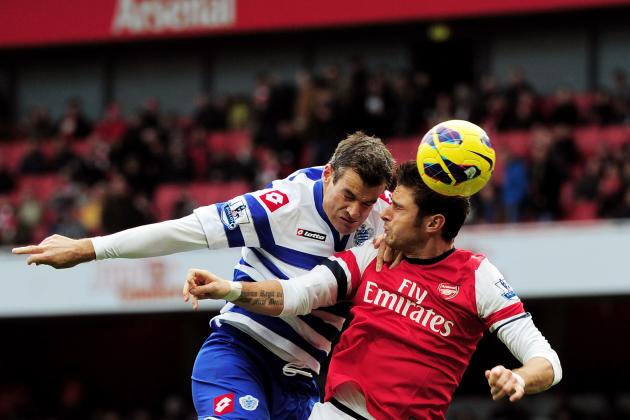 Shaun Botterill/Getty Images

QPR have some heavyweight players in their squad—especially in the air—but they looked poor in North London.
Ryan Nelsen won two out of two aerial duels (via FourFourTwo Stats Zone app), but only being involved in two as a center-back is worrying. Nelsen needs to work on his positioning and attack the ball more. He left it to fall at the feet of players such as Santi Cazorla and Lukas Podolski—which only ended in disaster and a scramble in the box preceding Arteta's tap in.
The second player who was poor in the air was Bobby Zamora (via FourFourTwo Stats Zone app). He won only one out of 10 duels, which meant his position as target man was almost obsolete and left the Rangers lacking in chances, which ultimately led to a lack of goals.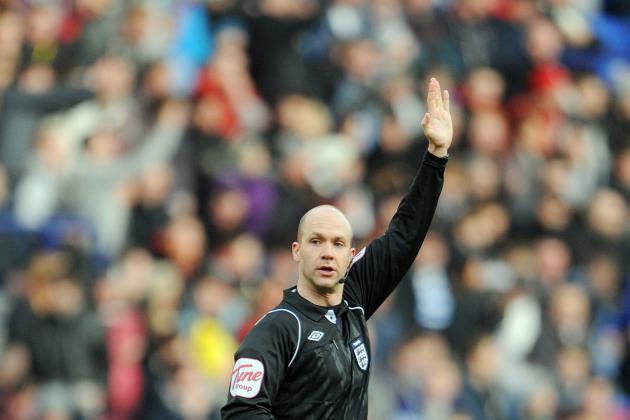 Clint Hughes/Getty Images

Mikel Arteta was offside twice leading up to his goal, and Mark Hughes is rightly infuriated with the referee and his linesmen, telling Sky Sports "when the referee sees it again he will understand he has made a huge mistake as the lad is clearly offside on two occasions leading up to the goal."
When a team is at the bottom of the table, luck rarely goes their way, but Hughes must feel like the unluckiest man in the world right now. One missed offside call from a referee is unfortunate, but two is incomprehensible.
BBC pundit Garth Crooks was furious with the men in yellow for not disallowing the goal on the show Final Score, and replays show that he is right to criticize them. The referee has to admit he was wrong, rather than hiding behind the excuse that Ryan Nelsen was off the pitch and playing everyone onside.
Arsene Wenger was not asked his opinion on the controversy, but he'd probably claim he "did not see it" anyway.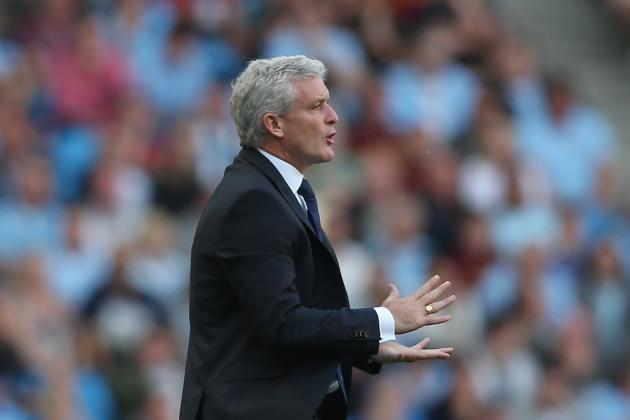 Clive Brunskill/Getty Images

Other than the dubious SWP decision, Mark Hughes yet again got it mostly right.
His team selection on the whole was well thought out, as were his tactics of frustrating the Gunners and holding firm at the back. The majority of the blame in recent weeks has landed squarely on the Welshman's shoulders. However, against Everton and Arsenal his team have looked like the more settled side.
Hughes has been given time by owner Tony Fernandes, and although the results are not forthcoming yet, he seems to be moving in the right direction.
The match against Reading next week is a must-win. And if Hughes approaches that game in the same manner as he has the last two, those illusive three points could well come on Saturday.