WWE Hell in a Cell 2012 Results: Predicting the Card for Survivor Series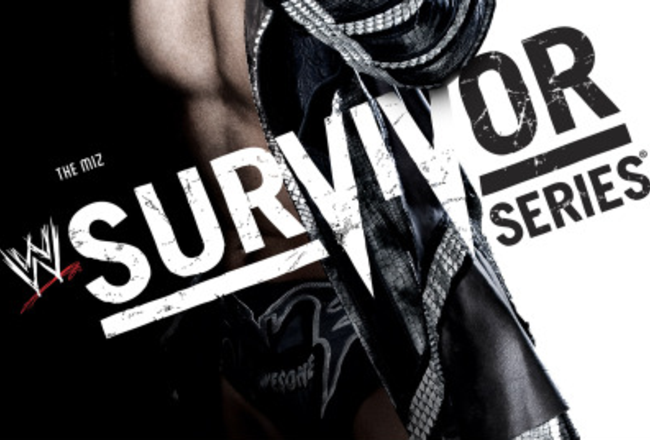 Photo courtesy of cagesideseats.com

Hell in a Cell is technically in the rearview mirror, but it's results are going to determine what happens next.
And up next is one of the WWE's biggest pay-per-views of the years, Survivor Series.
The forgotten "Big Four" PPV emanates from Bankers Life Fieldhouse in Indianapolis, Indiana on Nov. 18, which means that we're already less than three weeks away from the show.
A lot could change between now and then, but based on recent events, let's try and predict what will happen when that pay-per-view actually takes place.
Here is my predicted card for next month's Survivor Series pay-per-view.
The Question Marks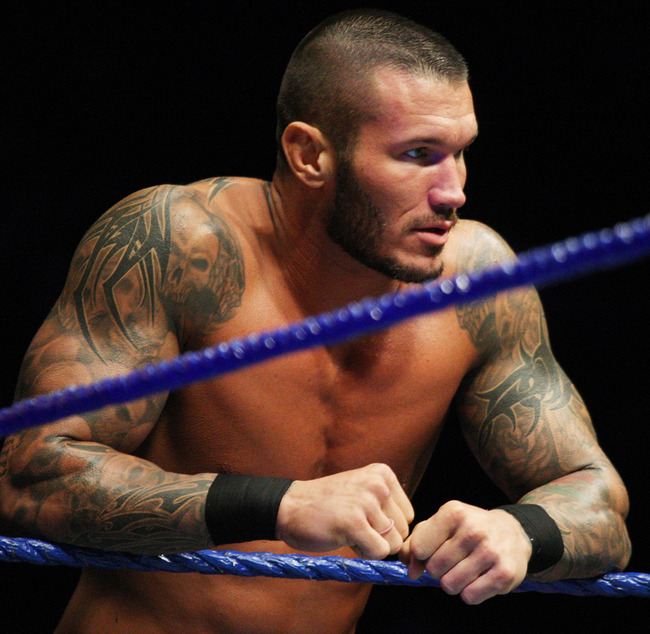 Gallo Images/Getty Images
Admittedly, I think there are plenty of question marks going into Survivor Series.
Will the feud between Alberto Del Rio and Randy Orton continue? If so, we might see Team Orton vs. Team Del Rio or just another singles match between the two.
What about Wade Barrett? Where will he fall on the card? Could we see a rehashed feud with Orton?
How about The Miz? Will these guys all be sandwiched into a five-on-five match, or will they get singles matches?
I honestly don't know, which is why I think they're all really big question marks as of now. That, however, is something that should become much clearer on tomorrow night's Raw.
WWE Tag Team Championship: Team Hell No (c) vs. Team Rhodes Scholars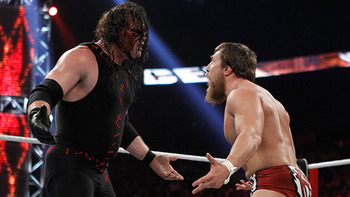 Photo courtesy of WWE.com
Team Hell No technically lost at Hell in a Cell, but they're still the WWE Tag Team Champions.
Kane and Daniel Bryan were disqualified in their title match against Team Rhodes Scholars after Kane refused to to stop attacking both Cody Rhodes and Damien Sandow during the bout. The finish was obviously done to protect Rhodes and Sandow, but it also appears that it will play a pivotal role in the relationship between Kane and Bryan.
The dysfunctional duo had a very difficult time trying to work as a cohesive unit at Hell in a Cell, and it seems pretty clear that the WWE is already teasing a breakup between the two in the not-so-distant future.
I think that split is likely to happen at Survivor Series, when Sandow and Rhodes will almost assuredly get another match for the WWE Tag Team Championship after winning at tonight's PPV.
The idea is that Team Rhodes Scholars faces Team Hell No at Survivor Series, either Kane or Bryan screws up and costs his the team the match (and the tag team titles) and then that either spins off into a face/face feud between Kane and Bryan or just allows the two to go their separate ways.
While this may happen on an episode of Raw, the short span between HIAC and Survivor Series leads me to believe that Sandow and Rhodes could just get their rematch at Survivor Series instead.
Divas Championship: Eve (c) vs. Kaitlyn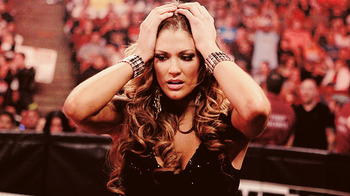 Photo courtesy of WWE.com
Eve won a Triple Threat match at tonight's Hell in a Cell pay-per-view, but Kaitlyn did half the work and didn't take the pin.
That's reason enough to continue this crappy feud, right?
I sure hope not, but the WWE seems hellbent on pushing Kaitlyn and, more specifically, on not pushing any other Divas that are probably more deserving of her spot on the card.
While most fans seemed to already be bored by this seemingly never-ending Kaitlyn/Eve drama, they're the two most pushed Divas (in the ring, that is) at the moment, and that doesn't look like it'll change anytime soon.
World Heavyweight Championship: Big Show (c) vs. Sheamus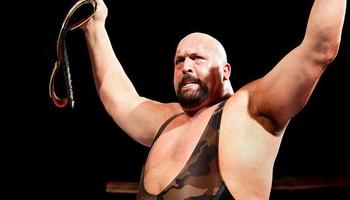 PHoto courtesy of WWE.com
I'm not a huge fan of rematches (well, at least ones that aren't must-see matches) taking place at a "Big Four" pay-per-view, but I think we'll get one for the World Heavyweight Championship at Survivor Series.
Sheamus and The Big Show put on a solid match, with a very entertaining finish, at Hell in a Cell tonight, but Big Show surprisingly walked out as the World Heavyweight Champion.
I thought that a Big Show win would undoubtedly lead to a Dolph Ziggler cash-in, but since that didn't happen, I'm beginning to think that Show could still be a transitional champion--just a transitional champion that holds the belt for more than 45 seconds.
In all likelihood, Sheamus will invoke his rematch clause to face Big Show again at Survivor Series, which I think could lead to one of two things happening: Either Sheamus wins back the title and Ziggler cashes in on him, or Big Show retains and cashes in on him.
Either way, odds are that Sheamus will want to have his rematch at Survivor Series, especially since it's only three weeks away.
With very little time to build up another World title rivalry between now and then, expect the three men who've been at the center of the title picture (Sheamus, Show and Ziggler) to stay there.
WWE Championship: CM Punk (c) vs. Ryback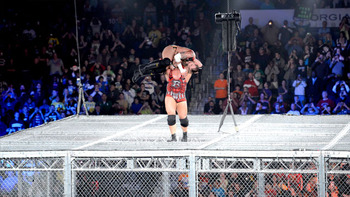 Photo courtesy of WWE.com
Hell in a Cell concluded in shocking fashion, with referee Brad Maddox hitting Ryback with a low blow that allowed CM Punk to roll "Big Hungry" up for the victory and retain the WWE Championship.
The unique finish seemed to be done for multiple reasons: To keep the title on Punk, to keep Ryback looking strong and, lastly, to extend the rivalry between the two.
While this feud sort of snowballed from a rivalry between Punk and John Cena, Cena seems to have kind of stepped aside, instead giving Ryback the chance to topple Punk and win the WWE title.
I'm not sure that Cena won't just immediately jump back into the title picture and his feud with Punk on this week's Raw, but at least for now, it definitely appears as if we're going to get Ryback vs. Punk: Round 2.
That shady finish almost guarantees that Ryback will get another opportunity to win the WWE Championship. The only real questions are when he'll get it and who it'll involve.
I wouldn't be totally shocked if we got a Triple Threat that also involves Cena, but at least for now, a singles match between just Punk and Ryback seems to make more sense. Throwing Cena back into the mix only figures to complicate things.
Either way, though, it looks like a safe bet that Ryback vs. Punk (in some way, shape or form) will happen at Survivor Series.
Team Cena vs. Team Ziggler
Photo courtesy of WWE.com
I didn't watch the Hell in a Cell pre-show on YouTube, and it looks like I may have actually missed something of note on it.
Apparently, John Cena was in the ring for a Q&A session when he was interrupted by Dolph Ziggler, who attempted to attack him. I'm not sure if this well end up being a random act that is completely forgotten about by next week, but given the recent interaction between Cena and Ziggler, I think there's much more to it.
There seem to be a lot of connections between the two, with Cena suddenly being linked to AJ, Ziggler saying he thought she'd have "better taste" and slyly hinting that he's been involved with AJ and, of course, Vickie Guerrero being appointed the Managing Supervisor of Raw.
I don't think that original creative plans called for a Ziggler/Cena feud, but with the rivalry between CM Punk and Ryback seemingly spinning off into something completely separate, Cena is going to need something to do.
A feud with Ziggler makes sense because "The Showoff" and "The Champ" have never had an extended feud and because this could be something that helps catapult Ziggler to the next level.
Honestly, I realize that the WWE may not go in the direction of a Cena/Ziggler feud at all. But if you really think about it, it's probably either this or some type of involvement in Punk/Ryback at Survivor Series for Cena.
Oh, and by the way, here are my picks for the two teams should this match go down.
Team Ziggler: Ziggler, Prime Time Players (Darren Young and Titus O'Neil), The Miz and Antonio Cesaro
Team Cena: Cena, Rey Mysterio, Sin Cara, Kofi Kingston and Zack Ryder
Keep Reading