Ranking the NBA's 10 Biggest Rivalries in 2012-13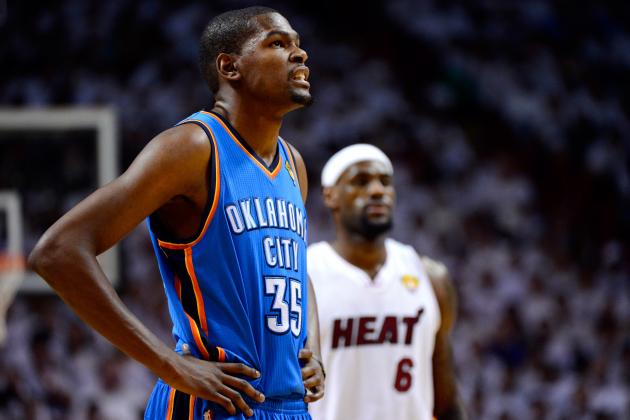 Ronald Martinez/Getty Images

There's nothing better than a good, old-fashioned rivalry. The NBA has always been defined by them, but after a season in which LeBron James and the universally vilified Miami Heat stomped out their competition with such authority, there's bound to be a little extra ill will this time around.
Miami's new to the rivalry scene, though. The current version of the Heat has only existed for a couple of seasons, so their rivalries are fresh, their enemies recently formed. But the freshest wounds often sting the most, so a number of teams around the league will be focusing their hate stares on the Heat this season as they seek retribution for recent defeats.
The newest rivalries, like the ones created by Miami's title run, can inflict the sharpest pain. But some feuds have deeper, more historical roots, as extended periods of familiarity have bred a duller, more persistent contempt. These types of rivalries focus on championship banners and decades of intense competition.
Still more are fueled by betrayal. Ask the Boston Celtics how they feel about a certain sharpshooter who took less money to join a hated adversary. Or check in on Dan Gilbert, the owner of the Cleveland Cavaliers, to see if he's gotten over a certain set of talents being whisked off to South Beach.
Sticking with personal feuds, some rivalries spring from an alpha dog fighting to keep his spot atop the league's hierarchical kennel. There's never a shortage of hungry young pups who'd love to take a bite out of the top dog.
Plus, certain players face fierce battles against age, injury and their own judgment.
In today's NBA, rivalries abound.
So before the 2012-13 season tips off, let's check out a few of the NBA's hottest rivalries. Pick a side, because it's about to get heated.
Begin Slideshow

»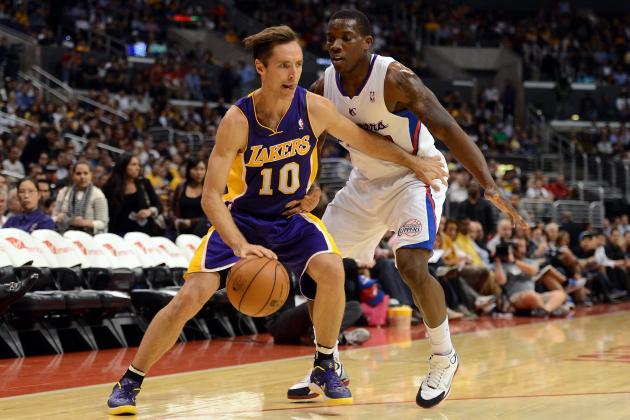 Harry How/Getty Images

Steve Nash is sailing into uncharted waters in his 17th NBA season. At age 38—he'll turn 39 around the All-Star break—Nash remains the most efficient shooter and floor leader around. And it goes without saying that he's proving himself to be one of the greatest "old" players of all time.
At some point, age is going to catch up to the two-time MVP. But there certainly aren't any indications that we should expect that to happen anytime soon. Last year was the 11th consecutive season in which Nash missed eight games or fewer.
If Nash can stave off the advances of Father Time for one more season, he'll play a huge role in his new team's championship run.
But the clock is ticking.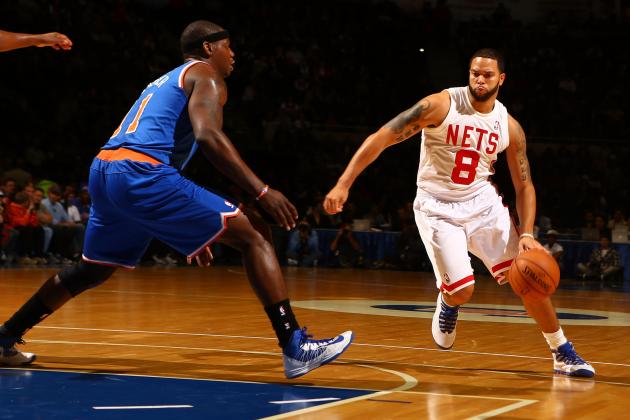 Al Bello/Getty Images

Jay-Z may only own a tiny fraction of the Brooklyn Nets, but his attachment to the franchise says all you need to know about the budding rivalry between New York's two teams.
In short, the Nets are now, while the Knicks are yesterday's news.
Sure, the team from Madison Square Garden has the history, but looking ahead, all the Knicks have are a pair of overpaid, overrated and mismatched forwards who simply aren't good enough to help their team make playoff noise.
On the other hand, Brooklyn is younger, hipper and boasts a deeper team with more balance. They're a pretty safe bet to go farther in the postseason than their New York big brother—and they'll look cooler doing it.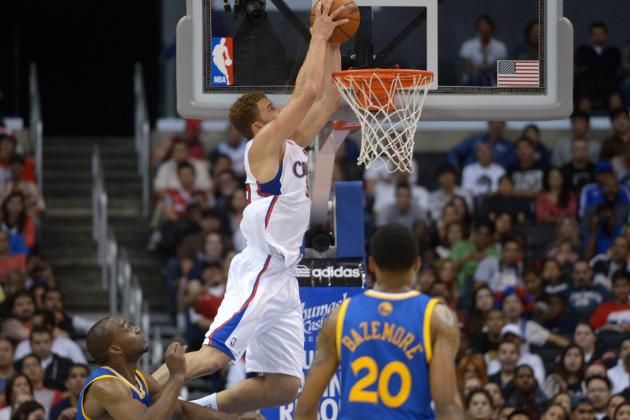 Kirby Lee-US PRESSWIRE

It's been pretty clear for a while now that Blake Griffin doesn't have a lot of respect for gravity. As a result, he's done some pretty amazing things in his brief NBA career.
Forget the fact that he doesn't play defense, can't make his free throws and hasn't developed a post move. None of that matters when the laws of physics don't apply.
But gravity is persistent, and sometimes, with the help of a hard foul or two, it reminds Griffin that this is a two-way rivalry.
Gravity's bound to win in the end, as age or injury is sure to rob Griffin of his defiant ways. But for now, Griffin's definitely got the upper hand.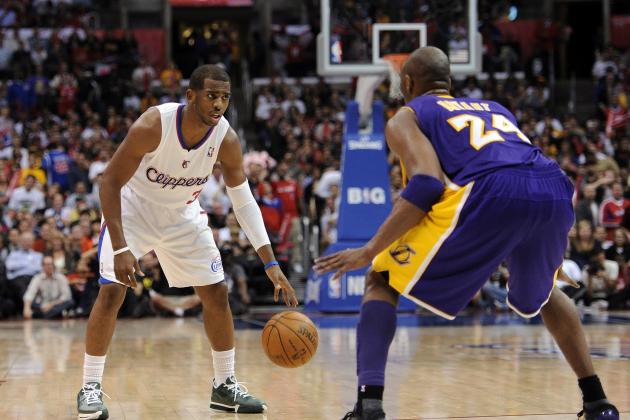 Harry How/Getty Images

The Lakers and Clippers share a town, an arena and a budding mutual hatred for one another. Last season, Chris Paul and his Clippers lost two out of three matchups against the Big Brother Lakers, but every game was heated.
In the first meeting, Blake Griffin gave Darius Morris a two-handed shove, a chippy play that would come to define the rivalry. In the second game, Pau Gasol infamously patted Chris Paul on the head, setting off a fiery postgame exchange. Then, in the season's final contest, the teams piled up 37 fouls and a pair of technicals as the Lakers all but clinched the Pacific Division.
Both teams hauled in some talent during the offseason, with the Lakers naturally doing things bigger and better than the Clips. But the Clippers are now even more eager to shake off their label as L.A.'s second team.
If last season's matchups were any indication, expect these squads to come out swinging again in 2012-13.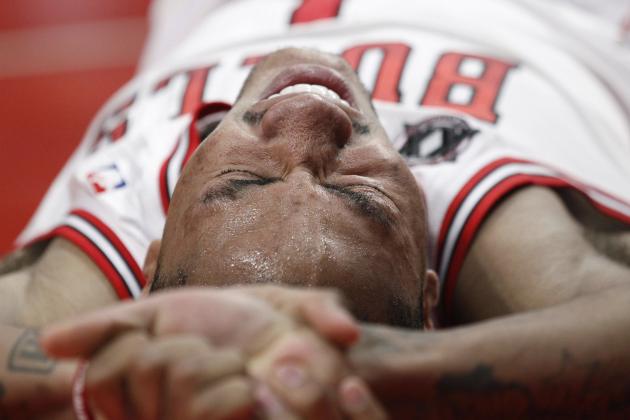 Mike DiNovo-US PRESSWIRE

All things considered, Derrick Rose's torn ACL and MCL, suffered in the first round of last year's playoffs, was one of the more devastating injuries in recent NBA history.
Rose means everything to his team and his city, so when he hit the deck, writhing in pain, all of Chicago was right down there with him.
With so much riding on his recovery, Rose absolutely cannot rush back before his body is ready. And for the ultra competitive former MVP, it'll be brutally difficult to exercise discretion in his recovery.
Despite shooting around before a recent Bulls preseason game, Rose still isn't projected to return until at least the All-Star break.
Until then, Rose will have to exercise some serious willpower to override the side of him that desperately wants to return to the court as soon as possible.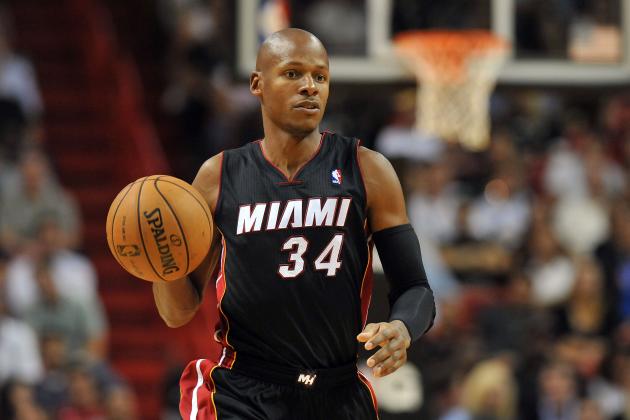 Steve Mitchell-US PRESSWIRE

They can be as civil as they want when the cameras are rolling, but there's no way KG and Pierce are taking Ray Allen's defection to Miami lightly.
Even if it's unfair to use terms like "traitor" and "betrayal," they must have run through the minds of the remaining two thirds of the original Big Three.
If you read between the lines, you can sense bitterness. "I don't have Ray's number anymore," Garnett told the press. "I'm not trying to communicate. I'm just being honest."
Pierce said, in the same interview, "I was very surprised by Ray's decision. I thought we would finish our careers together. He's a grownup, he has to make a decision that's best for his family."
Plus, consider the following: Ray Allen took less money to leave the Celtics. When you think about how insanely competitive and proud both KG and Pierce are, Allen's decision has to feel like a slap in the face, regardless of what they're publicly calling it.
Make no mistake, the emotions in this rivalry are painfully raw. Expect some compelling theater when these guys meet this year.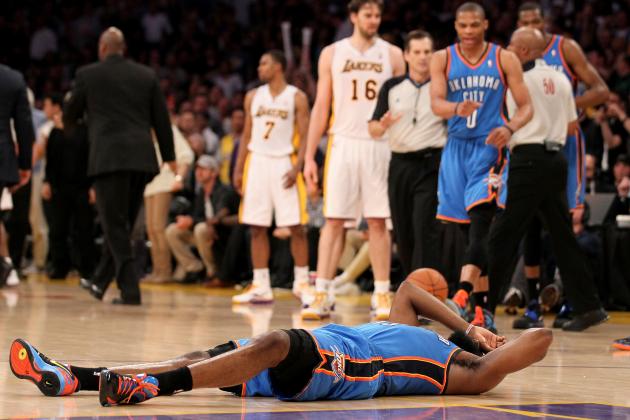 Stephen Dunn/Getty Images

This one's a little bit like the Heat—Celtics rivalry back east, except for one small difference. In this case, the old guard reloaded in a major way.
By bringing in a pair of Hall of Famers in Steve Nash and Dwight Howard, the Lakers have positioned themselves to avenge the 4-1 beating OKC gave them in last year's Western Conference semifinals.
So, while it might feel like a bit of a cop out to just pick the two best teams in the West and say they're going to be one of the league's best rivalries this year, don't forget that this happened.
Yeah, it's safe to say there's going to be some bad blood this year.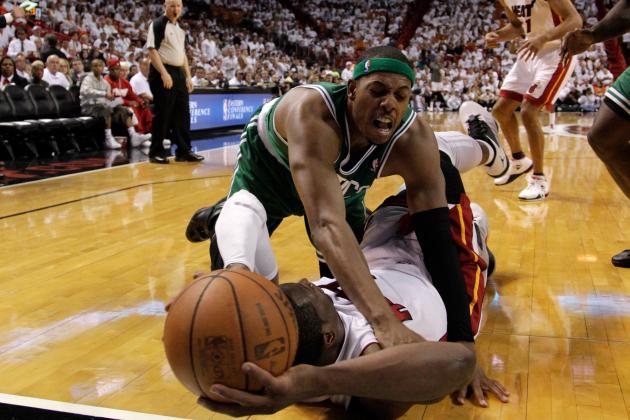 Mike Ehrmann/Getty Images

These two teams have met up for a dozen playoff games over the last two seasons, and while LeBron James and his Miami Heat have won both series, every game has been gritty.
Last time around, the two teams tangled for seven brutal contests, with James' historic Game 6 performance ultimately swinging the series' momentum for good.
Even before James' 45 points and 15 rebounds, it was clear that the Heat were tired of Boston's bullying. James defiantly stood up to the Celtics' head barker, Kevin Garnett in Game 1.
This year's Celtics are a little deeper and a little younger, having added Jason Terry, Courtney Lee and rookie Jared Sullinger to the rotation. Plus, Jeff Green and Avery Bradley look healthy, so the Heat—Celtics rivalry is as strong and hateful as ever.
Plus, there's the whole Ray Allen thing.
With James looking to add to his legacy and the Celtics hungry for one more ring, expect fireworks each time these squads clash.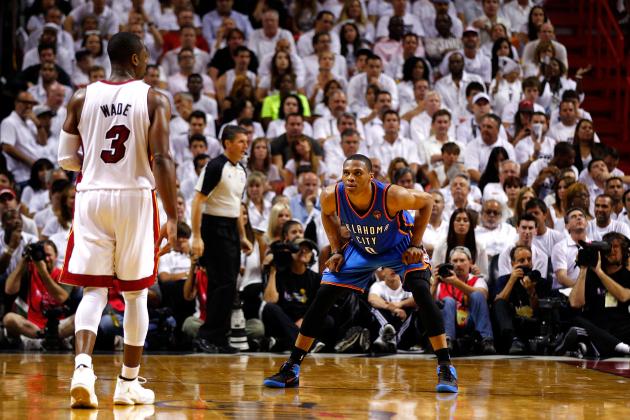 Mike Ehrmann/Getty Images

Both the Oklahoma City Thunder and the Miami Heat are aboard the "Title or Bust" express for the foreseeable future.
But everybody involved knows that there's only one Larry O'Brien trophy, so whenever they next meet, something's going to have to give.
Unlike some of the rivalries we've already touched on, this one is distinguished by an exceptionally high level of mutual respect. There's really no animosity between these two teams, which is a testament to the classy folks on either side.
After last year's Finals defeat, the Thunder—to a man—congratulated the Heat and praised their excellence. Coach Scott Brooks even earned some YouTube cred by setting such a mature, professional example for his team to follow.
Don't mistake OKC's respect for resignation, though. The Thunder are a hair's breadth away from being the league's best team and there's no question they're now the hungriest.
Buckle up, because these teams are on the same set of tracks and they're set to collide in a handful of future NBA Finals.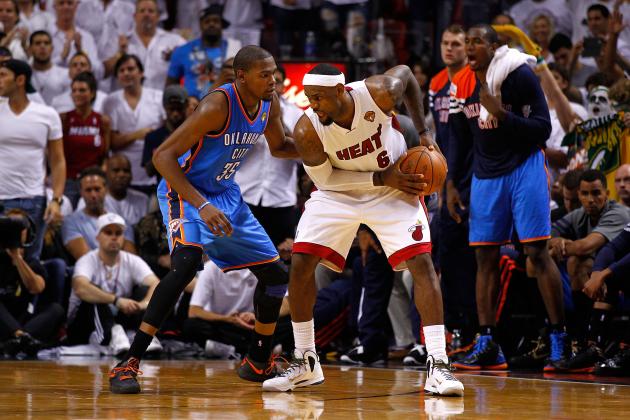 Mike Ehrmann/Getty Images

Picture, if you will, the Durantula and King James coming across one another (in full cowboy attire) on a dusty street outside an Old West saloon. A tumbleweed lazily bounces between the two, but neither blinks. They squint against the sun, eyeing one another carefully.
And then Durant quietly intones, "This town ain't big enough for the both of us."
James narrows his eyes before replying, "Nope. I reckon it ain't."
The sleepy town holds its collective breath, waiting to see who draws first.
And that's pretty much the next 10 years in the NBA in a nutshell. James and Durant are the league's best and second-best players in some order, and neither one has anything to prove…except against the other.
James is ahead by a nose, the holder of the pair's only title. But Durant is a tireless worker and can't be denied forever.
Not since Magic and Bird has a rivalry been so exciting and full of potential.
Giddy up.