Georgia vs Florida: Live Scores, Analysis and Results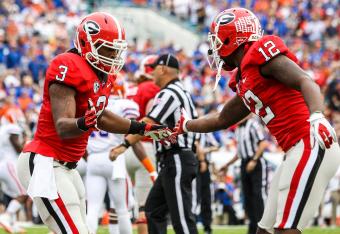 Final: Georgia 17 Florida 9
Jarvis Jones stole the show for a second straight year. The junior finished the game with 13 tackles, three sacks and two forced fumbles. His second forced fumble came with time winding down and Jones was able to strip the ball from Jordan Reed near the endzone.
Georgia dominated the line of scrimmage today and came out playing as physical as they have all season. Shawn Williams called his team out for being "soft" earlier in the week and the defense responded in a big way.
Georgia now controls their own destiny in the SEC and will represent the East in Atlanta if they can beat Ole Miss and Auburn the next two weeks.
Florida needs to pick up the pieces and will host Mizzou next week in their last conference game of the season.
That's gonna wrap up the live blog.
Thank you to everyone who followed the game with us. I'll stick around to answer any questions that come up in the comments section.
Stay tuned for "10 Things We Learned" and final game grades coming up later tonight.
Aaron Murray lines up in victory formation and Georgia will win back-to-back games in this series for the first time since 1988-89.
Georgia is now in the driver seat and can clinch the SEC East with a win over Auburn and Ole Miss.
Will Muschamp moves to 0-2 against his alma mater.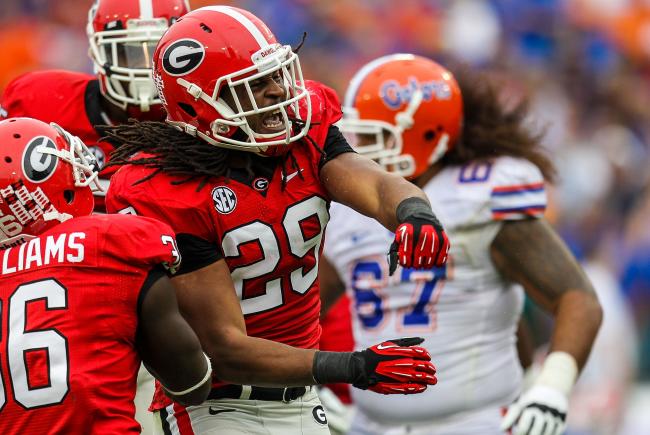 Jarvis Jones has dominated this contest for two years now.
Jones came up huge again today and his strip of Jordan Reed on the goalline saved the game for Georgia.
Jordan Reed leaves his feet and fumbles the ball into the endzone.
Georgia ball and with 2:05 left that should ice the game.
Unbelievably bad timing for the Gators with that fumble.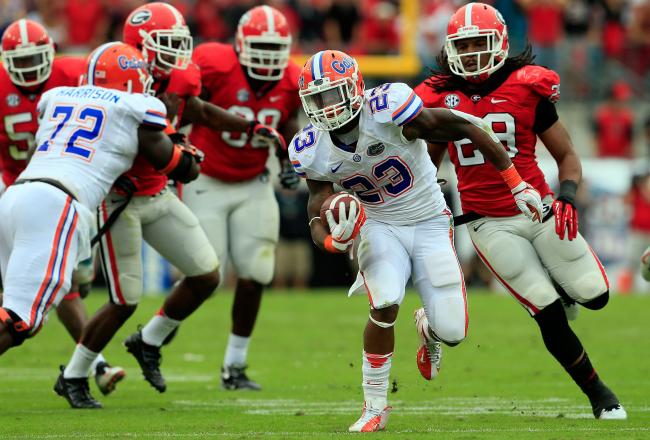 Jeff Driskel finds Mack Brown and Jordan Reed for back to back first down passes. Mike Gillislee picks up 11 on a carry and that's three first downs on consecutive plays for Florida.
Gators move into Georgia territory.
Georgia 17 Florida 9
Touchdown Georgia
Murray finds Malcolm Mitchell who breaks a couple tackles and scores from 45 yards out.
Not a bad way to get your first third down conversion of the game.
Replay overturns a call of an incomplete pass on the field.
Georgia will have third-and-five rather than a third and long. Georgia hasn't converted on third down in 10 tries today.
Malcolm Mitchell gets an unsportsmanlike conduct penalty after a first down catch.
Another silly penalty.
Holding is called on Dominique Easley. Easley had Gurley wrapped up as Murray's pass was coming in on a screen pass.
Another penalty gives Georgia a first down.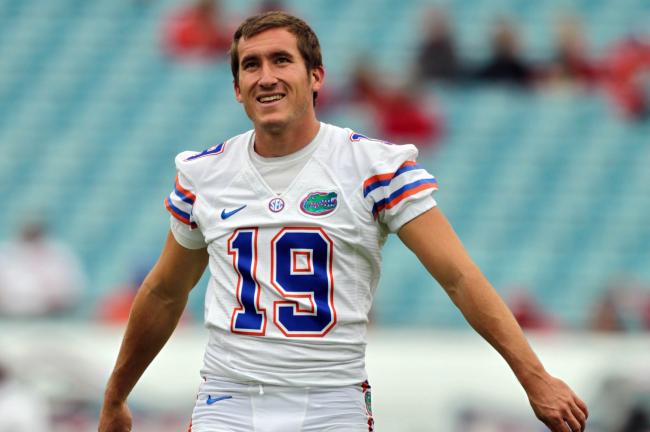 Georgia 10 Florida 9
Caleb Sturgis connects on a 50-yard field goal.
With just one point separating these two teams it's going to come down to who wants it more with just over nine minutes left in the game.
SEC Championship Game on the line.
Florida looks for a play action on first and 15 but Jarvis Jones finds his way to the quarterback again.
A 34-yard punt from Georgia sets Florida up with positive field position.
If Florida is going to take the lead this is the time to do it. Georgia's defense has played their best game of the season but they need a stop or a turnover here.
It's been a pretty sloppy game for both teams. (h/t Mark Long)
#Dawgs have more penalty yards (108) than rushing yards (102), and still lead Gators 10-6

— Mark Long (@APMarkLong) October 27, 2012
Georgia picked up a personal foul on the back end of that punt and will start their drive backed up against their own endzone.
Stupid penalty but there have been plenty of stupid penalties by both teams today.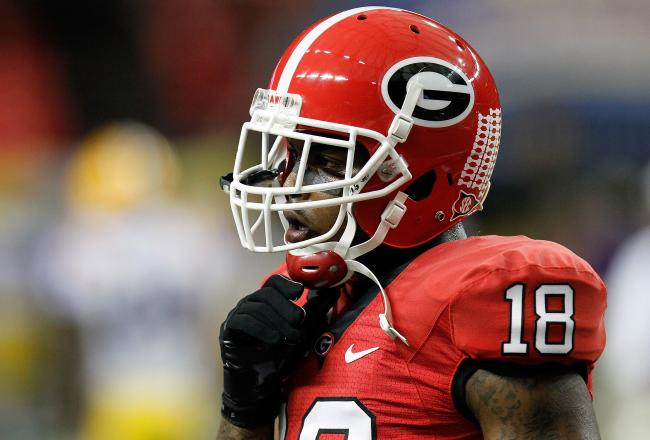 Bacarri Rambo comes on the safety blitz and is untouched on his way to the quarterback.
Florida's offense stalls yet again and Kyle Christy is on for another punt.
Tavarres King drops a wide open pass on third down.
Georgia is now 0-9 on third down today.
Is Florida being too predictable? (h/t Mike Dirocco)
Of #Gators' 18 first down plays so far, they've had 15 runs, two passes, one spike to stop the clock.

— Michael DiRocco (@ESPNdirocco) October 27, 2012
Jarvis Jones is leaving his mark on this game.
A sack of Jeff Driskel on third down will give Aaron Murray the ball back.
Marshall Morgan misses wide left and the Gators defense is able to hold Georgia. The defense is putting the offense on their back right now.
For as bad as the Gators have been offensively this game, Aaron Murray and the Dawgs offense haven't been able to capitalize.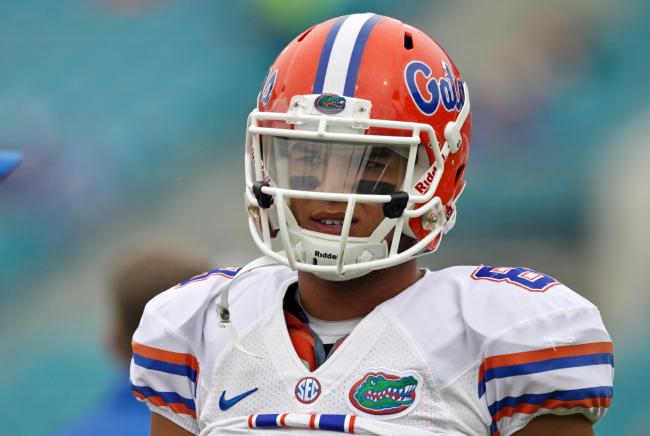 Trey Burton fumbles the handoff and Jarvis Jones comes up with the ball.
Florida now has more turnovers in this game than they did in the first seven.
Dawson is up and was able to walk off the field.
Sheldon Dawson is face down on the field. He's currently getting checked out by Georgia's trainers and Mark Richt.
Hopefully the freshmen is alright.
Georgia attempts the onside kick but Georgia was offsides.
Should see a deep kick here.
Georgia 10 Florida 6
Aaron Murray is able to evade two defenders and throws the ball away on third down.
Georgia kicks the field goal to extend their lead.
This article is
What is the duplicate article?
Why is this article offensive?
Where is this article plagiarized from?
Why is this article poorly edited?